Holiday Notice
In observance of Memorial Day our business will be CLOSED Monday, May 29, 2017.
1999-2004 Mustang SVE First Mods
Posted 5/8/2015 by Tyler Rodriquez
FOLLOW: 94 04 mustang , mustang
It's no secret that the 1999-2004 Mustangs are becoming more and more popular as they become cheaper. If you want to get yours looking custom or just a little more aggressive, check out our SVE essential mods to help guide you through the most popular 1999-2004 Mustang parts.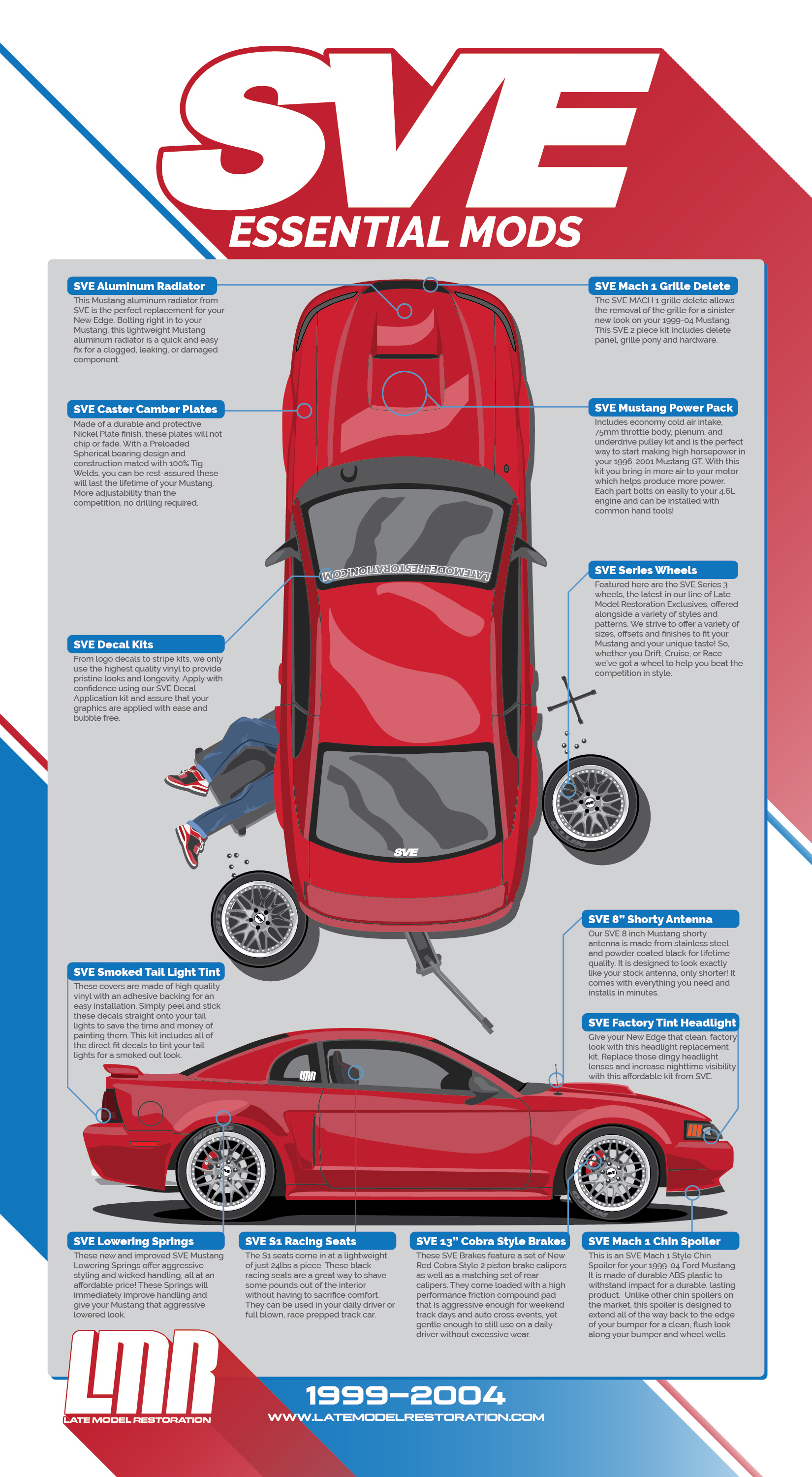 1999-2004 Mustang First Mods








Copy & paste the HTML below to share with your friends!

---