2015-20 Mustang Lowering Spring Guide
Created by Taylor Ward
Last Updated 5/11/2021
Check out all of the latest 2015-20 Mustang lowering spring options available to drop your S550!
FOLLOW: mustang , 2015 mustang , lowering springs , product review
With the new S550s starting to roll out and get into the hands of customers everywhere, the demand for aftermarket parts is ramping up. One of the most popular mods that every 2015-20 Mustang owner is looking for is a good set of lowering springs. With so many options available already, it's hard to find the right drop for your Ecoboost, Bullitt, V6, or GT. Luckily, we break down each 2015-20 Mustang lowering spring kit for you and give you all of the details you want to know. All specs are taken from the manufacturer's site. Actual ride height differences will vary from car to car and springs will settle after a few weeks of driving.
2015-2020 Mustang SVE Lowering Springs
| | | |
| --- | --- | --- |
| Drop | Type | Fitment |
| 1.0"-1.1" | Progressive | GT, V6, Bullitt, & Ecoboost, Coupe & Convertible |
2015-2020 Mustang Eibach Pro Kit Lowering Springs
| | | |
| --- | --- | --- |
| Drop | Type | Fitment |
| 1.0"-1.1" | Progressive | GT, V6, Bullitt, & Ecoboost, Coupe & Convertible |

2015-2020 Mustang Eibach Sportline Lowering Springs
| | | |
| --- | --- | --- |
| Drop | Type | Fitment |
| 1.0"-1.3" | Progressive | GT, V6, Bullitt, & Ecoboost, Coupe & Convertible |
| | | |
| --- | --- | --- |
| Drop | Type | Fitment |
| 1.0"-1.0" | Progressive | GT, V6, Bullitt, Ecoboost |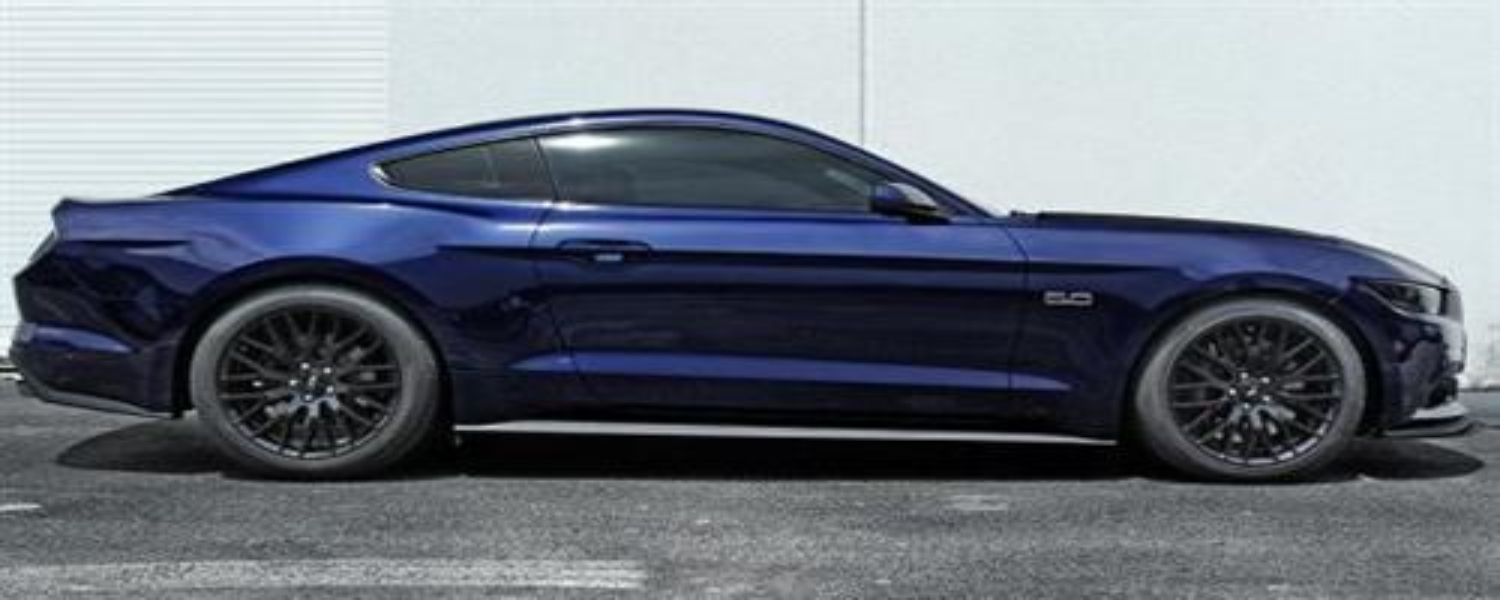 ---