You will find all the latest 2015 Mustang Renderings, pictures and drawings within this constantly updated article. Be sure to check back often as the second we get updates from our industry insiders, we will update this article with the latest and greatest renderings! We already know the S550 Mustang will usher in some major changes for the 50th anniversary of everyone's favorite Pony car. Rumors of Ecoboost engines and independent rear suspension (IRS) have been running wild on the internet. Scroll down and watch the time line of some of the best rendering floating around on the net!
Be sure to comment below and let us know what 2015 Mustang renderings you like the best!
2015 Mustang Renderings From CarAndDriver.com UPDATE 10/15/13
Latest renderings were obtained from CarAndDriver.com. Looks like the artist chazcron has done it again with an amazing 2015 Mustang Rendering. Check out the quick excerpt from the blog on CarAndDriver.com!
The forum post on Mustang6G claims the renderings were derived from actual CAD files for the 2015 Mustang, which, if true, would mean they should be dead on. This assumes, of course, the renderings were whipped up using the latest CAD data available, and not outdated stuff or a rejected design. Still, the front end seems to line up with the car in our most-recent spy photos, and the tail certainly screams "Mustang!" We'll have to wait and see how close these are, but judge for yourself after seeing all the pics over at Mustang6G. Alexander Stoklosa Supposed CAD-Based Rendering of 2015 Ford Mustang Appears Online, Could Be Real Deal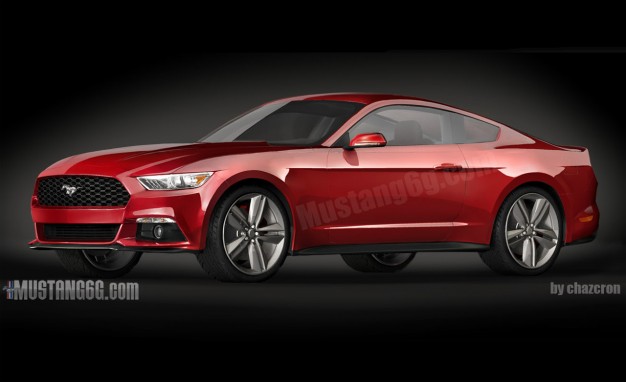 2015 Mustang Renderings From Mustang6g.com UPDATE 9/27/13
Huge thanks to the guys over at Mustang6g.com. They seem to be on top of their game with all the latest and greatest 2015 Mustang rendering and drawings. We can always count on them to break the latest news, videos and rendering for the S550 Mustang. Make sure you visit their website. Links are below!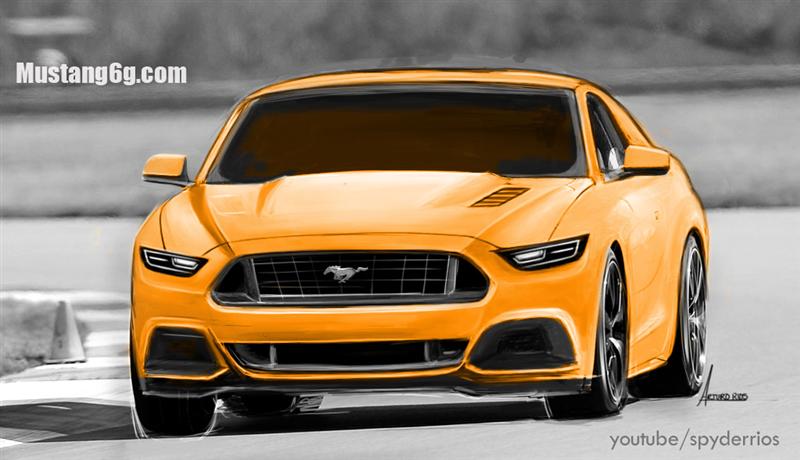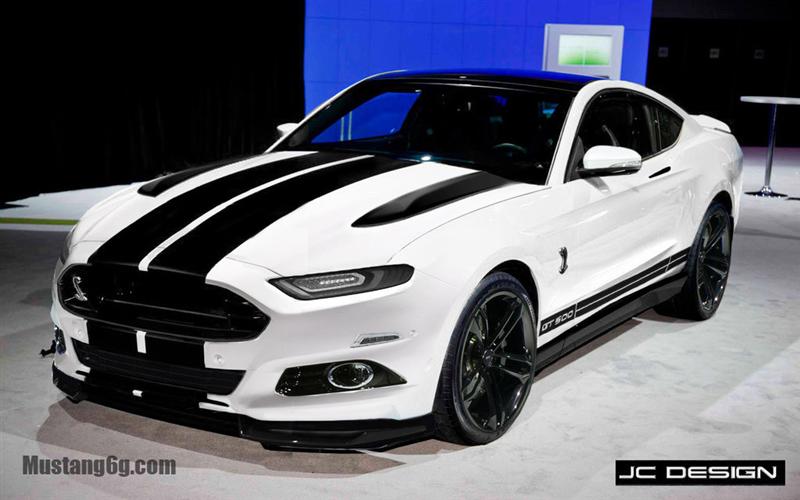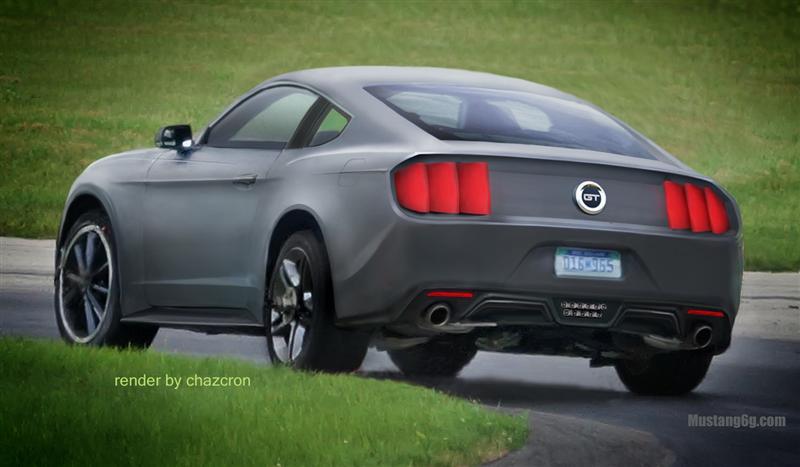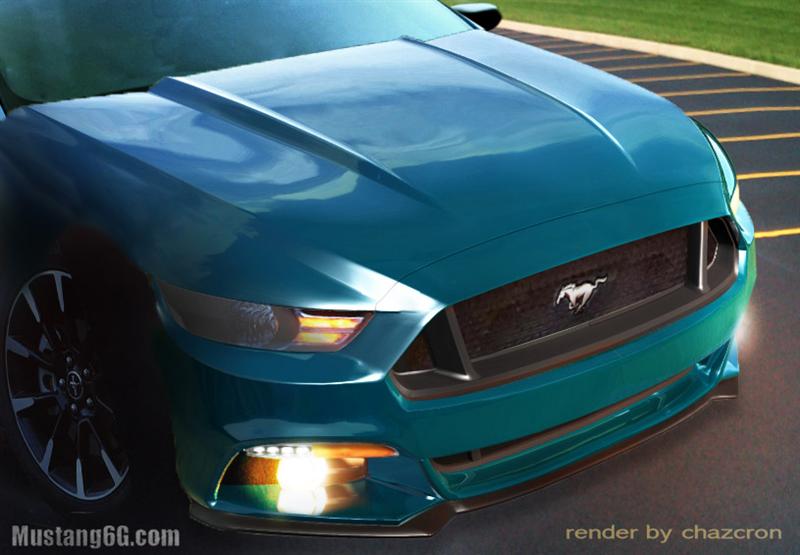 2015 Mustang Renderings Created From Spy Shots! UPDATE 9/23/13
Thanks to MustangDaily for breaking this news and to Charles Cronley for the rendering!
"With the publication of each spy photo we get a better idea of how the 2015 Ford Mustang will look when it makes its debut in a few months. Charles Cronley, or chazcron as he's known on various Mustang message forums, has pieced those spy shots together to create this illustration"... Besides the spy photos, Charles has taken guidance from "a couple of people" who have seen the next generation Mustang in person who say there is no C-scoop or "hockey stick" on the side of the car. Insiders also indicate that Ford is "still toying with four or five hood scoops and several headlight assemblies.

Brad Barnett This 2015 Mustang rendering is likely the most accurate yet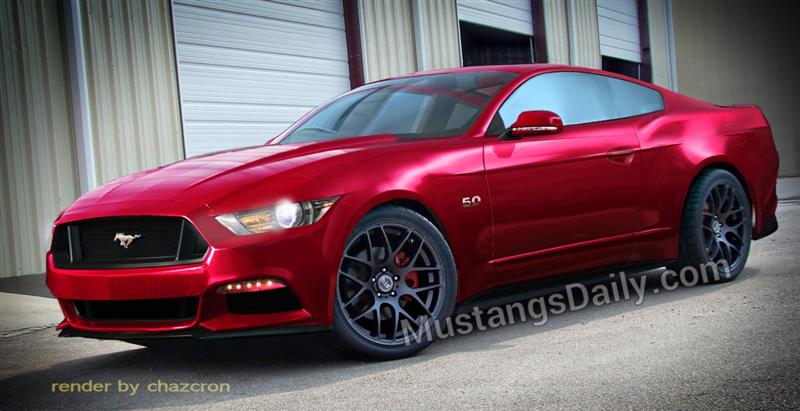 StangTV Update: 9/3/13:
Yet we must take issue with the proportions of CarBuzz's new Mustang rendering. According to other reports, the new Mustang will be shorter by a foot or two, and lighter by some 400 pounds, That'll make it a much smaller car, while CarBuzz's rendering appears to keep the same general dimensions of the current crop of S197 Mustangs. It seems that if these reports of a much smaller, lighter Mustang are true, then no rendering has quite nailed down the proportions of the 2015 Mustang. It may not be until Ford shows us the actual car or we get a better spy shot that anyone can be certain about much more than what's already slipped out about the most anticipated new car of the next year.

Chris Demorro CarBuzz Debuts Their Latest 2015 Mustang Rendering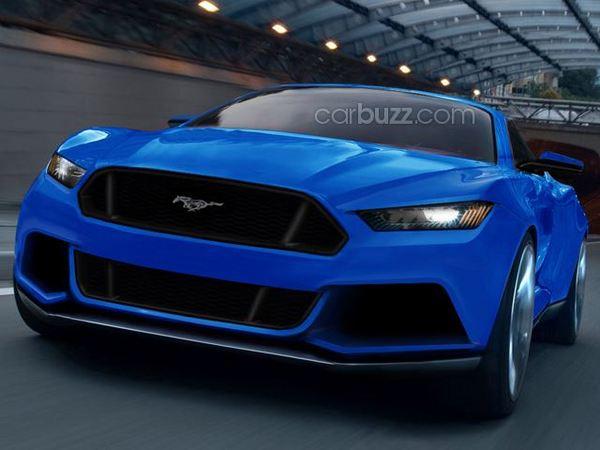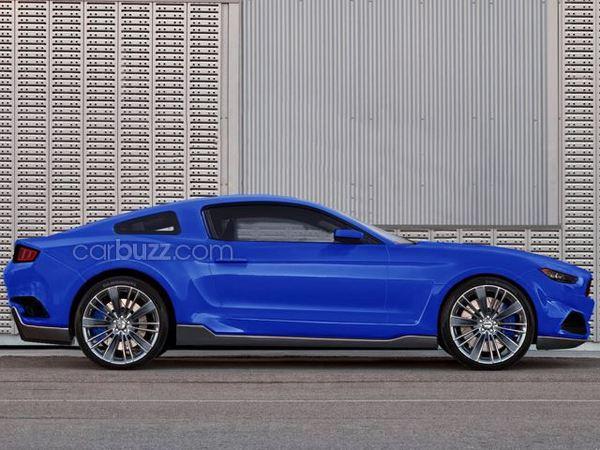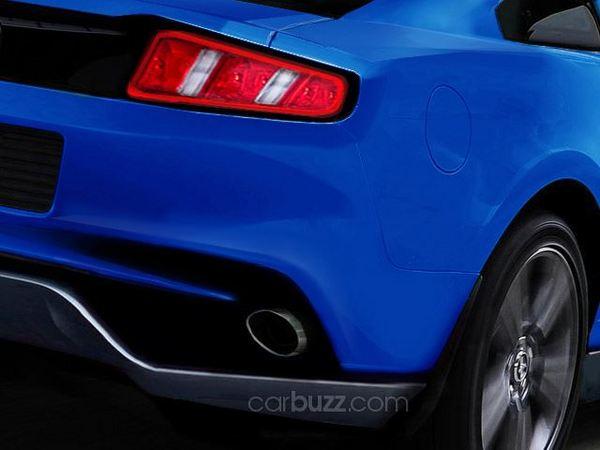 StangTV Update: 8/19/13:
Wild Speed over at the Mustang6g Forum has been working diligently on some renderings of what the S550 Mustang might look like. We've seen and brought you several of these over the past few months. Since the latest spy shots reveal only so much Wild Speed must use his imagination and artistic talents to fill in the camouflaged blanks.

Don Creason: Latest on the 2015 Mustang: Renderings, Rumors, and Facts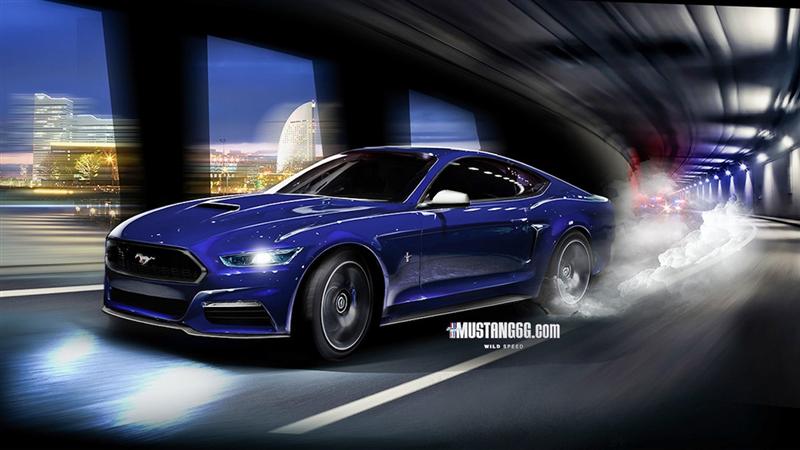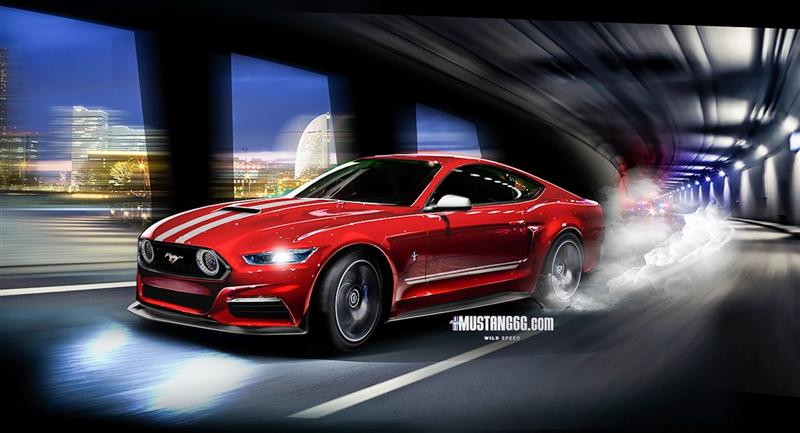 Mustang6g.com Update: 7/12/13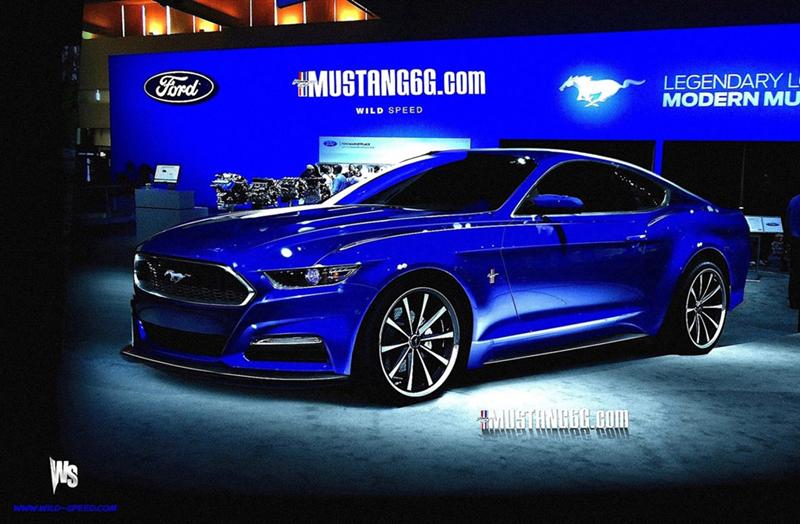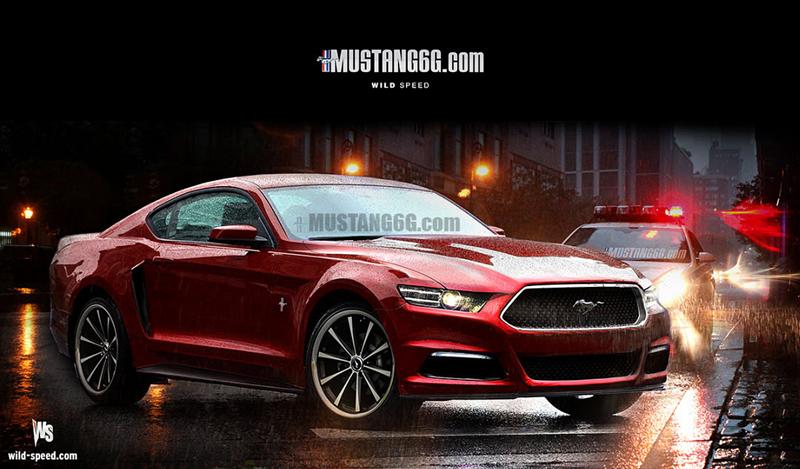 StangTV.com Update: 7/11/13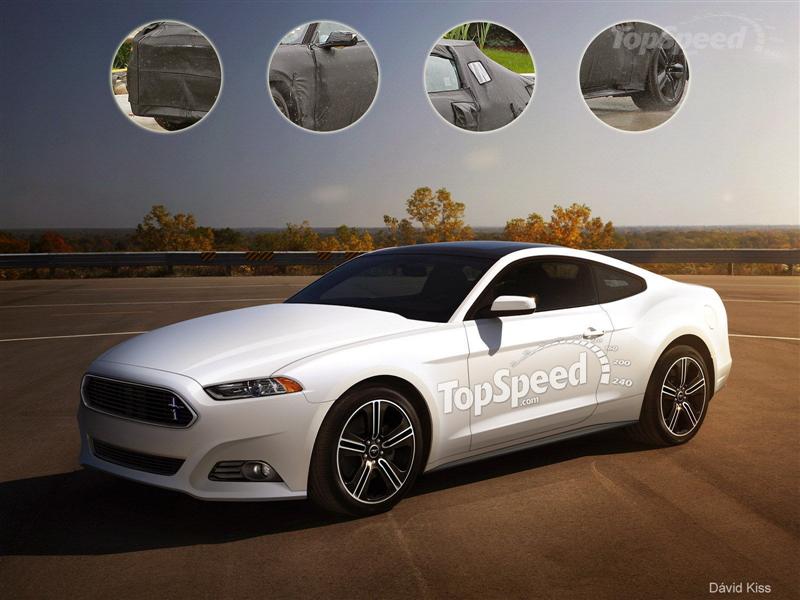 MustangDaily.com Update: 6/27/13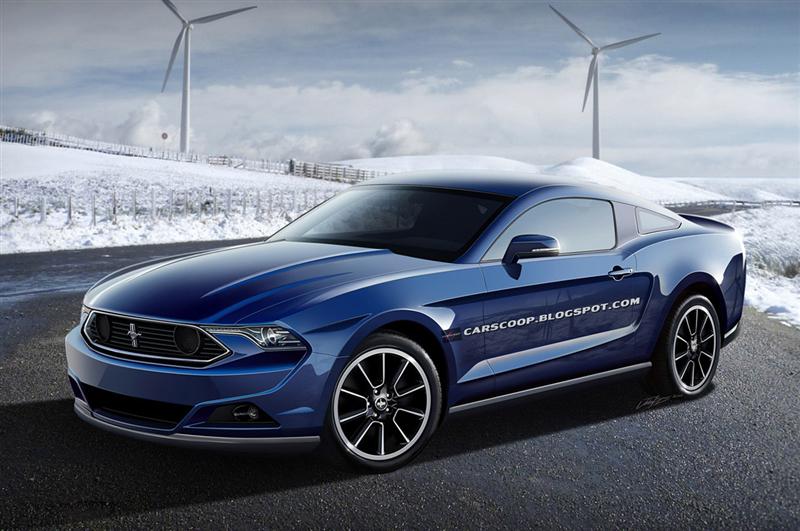 Midnite Octane 2015 GT500 Rendering Update: May 2013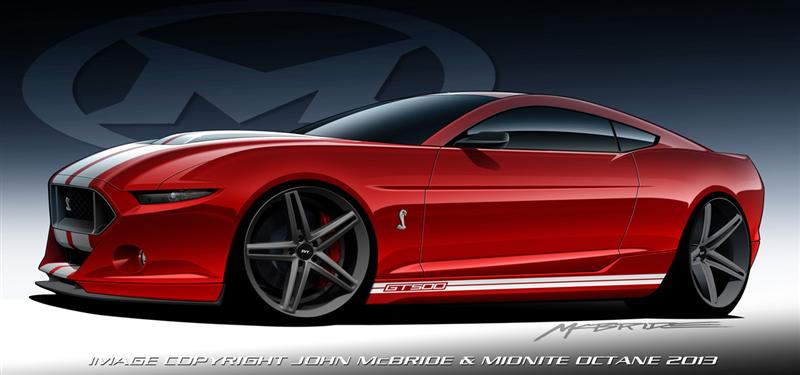 MustangDaily.com 2015 Saleen Mustang Update: 5/1/13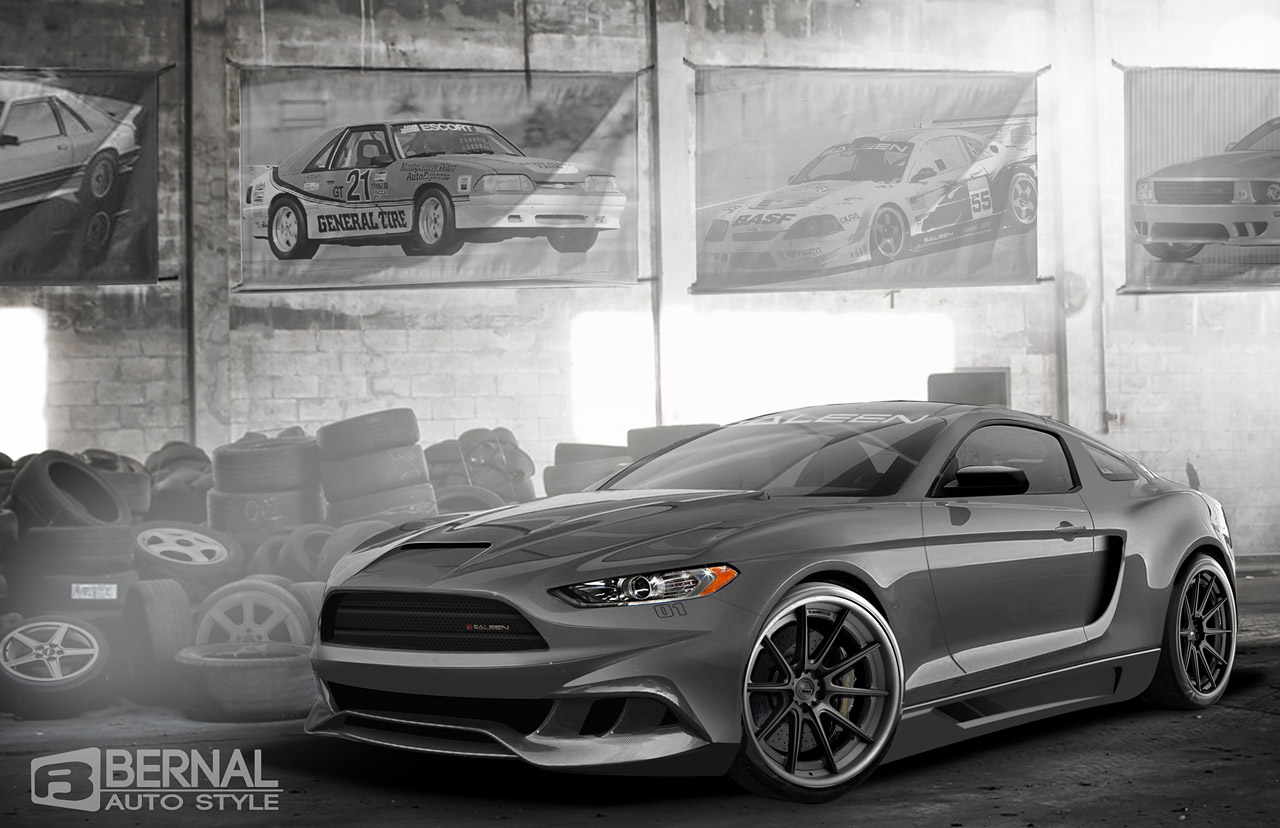 CarandDriver.com Update: October 2012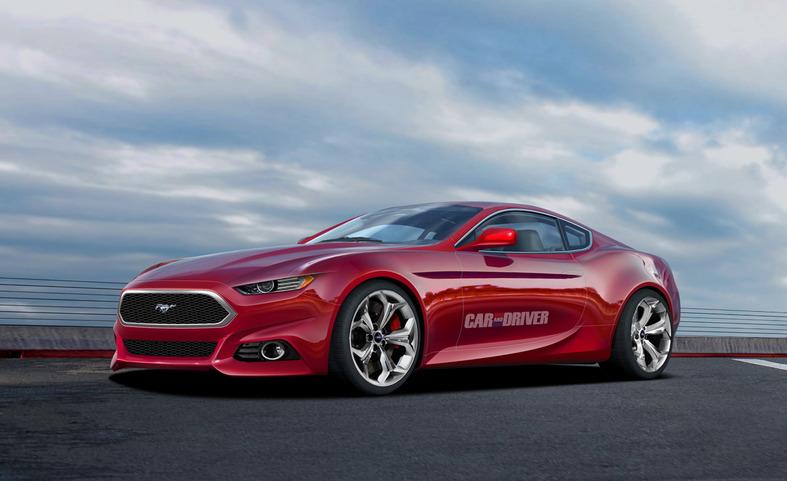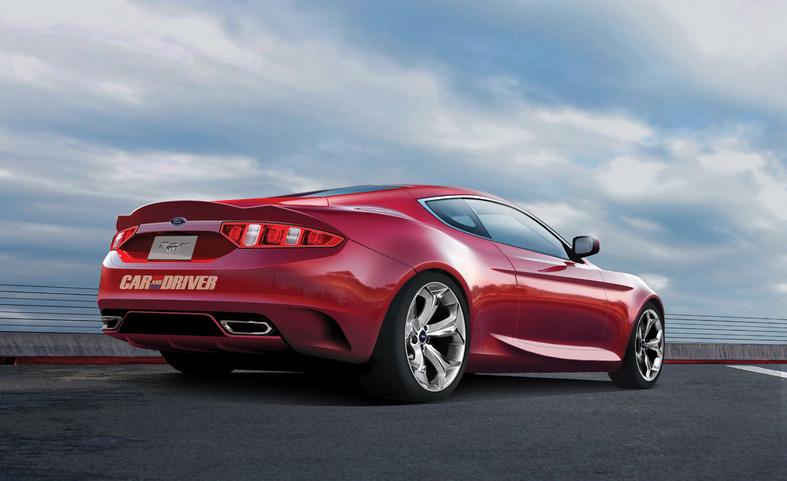 We are inching closer and closer to the Mustang 50th Anniversary. To go along with this momentous milestone, Ford is also in the process of giving the their iconic sports car a facelift. They have yet to release any official pictures or major details; however, this has not kept many from creating their own ideas of what the 2015 Stang will look like in real life. Those of us fortunate enough to have the art skills to put what they are thinking down onto paper (digital paper now-a-days) always seem to amaze me. Lucky for us the gang over at CARandDRIVER.com has some of these artsy people on speed dial. They have produced some great 2015 Mustang renderings.

Most renderings floating around the internet seem to take styling cues from the Ford Evos Concept, 2013 Ford Focus and even the 2013 Ford Fusion. The latest Stang rendering by CARandDRIVER.com incorporates some uniquely Pony car traits that left me thinking this rending very well could be close to the production car we may see on showroom floors come 2014. The use of the iconic "honeycomb" grille and running pony with tri-bar emblem are a great look; especially with the center placement similar to the '13 Boss 302. Gone are the center grille fog lights that have been standard on the S197 Mustang GTs since 2005. This rendering also kept slight cowl hood and wide hips that have been come standard place on the S197 Stangs.
The next Mustang will have at least one retro cue, though: an available turbocharged four-cylinder engine. Absent from the lineup since the 1986 SVO, the forced-induction four returns in the guise of Ford's EcoBoost 2.0-liter, which makes 252 horsepower in the Focus ST.

Jared Gall CARandDRIVER.com
Whether or not this will be the Pony car we will see revealed by Ford Motor Company very, which I see happening on April 17th, 2014, I do know this will be one of the biggest changes to the Pony car in some time. It is hard to believe that the switch between 2004 New Edge SN95 platform to the 2005 S197 platform was over 8 years ago. With this new platform, code named S550 Mustang, hitting the streets soon, there are several things this rendering didn't hit on – 2015 Mustang rumors. There are plenty of rumors swarming the internet from IRS rear-ends to EcoBoost turbo charged engines. As these rumors get officially confirmed or denied you can count on LatemodelRestoration.com to bring you all the latest!
---