This new track ready version of the already amazing "standard" version of the GT350 is looking like it will be ready for whatever you can throw at it. Ford has had history of R models, the last one being the infamous 2000 Cobra R. The new GT350R will take after its older cousin and will have lost most of its amenities. Like the other R models in the past, suspension upgrades will be heightened. Springs, sway bars, and MagnaRide active dampers will make this beauty handle like it is on rails. The loss of the AC, major stereo components, rear seat, trunk panels, and most of the NVH components should make it a versatile ground pounding beast!
With the loss of a 130+ lbs, the all new 2016 Shelby GT350R won't need huge improvements in the horsepower department. Reports are stating the standard 5.2L Voodoo flat plane engine will carry over from the GT350 model. Outside the new rear wing, side splitters, and front splitter will keep the car glued to the pavement. With its 6 piston fronts and 4 piston rears, the upgraded Brembo brake system will bring it to a halt when needed. Emissions compliance will not be factor as it will be 50 state legal – making this a streetable track car. This will also be Ford's first mass produced vehicle with a set of carbon fiber wheels that will save roughly 13 lbs each over comparable wheels. Like with other R models in Ford's past, we know that this GT350R will outperform the competition by leaps and bounds.
Ford has not yet released all of the information on this all new Shelby GT350R. Make sure you check back often as we continue to update you on all of the latest news, spy shots, video and specs. Big thanks to the team over at StangTV.com for sharing the pictures.
2016 Shelby GT350R Pictures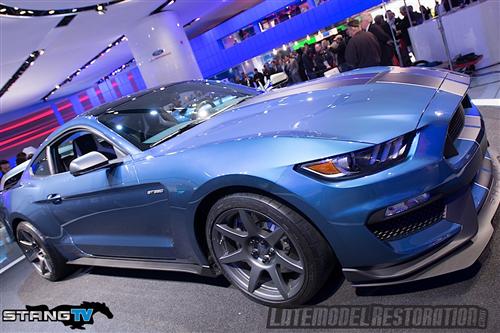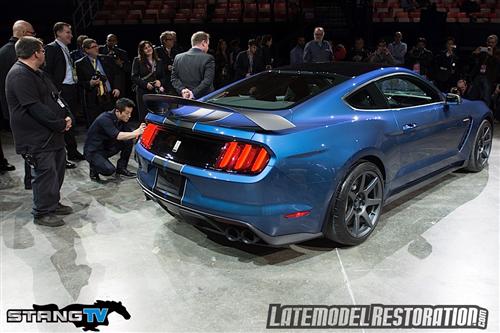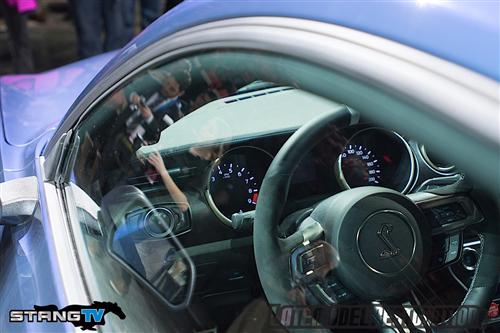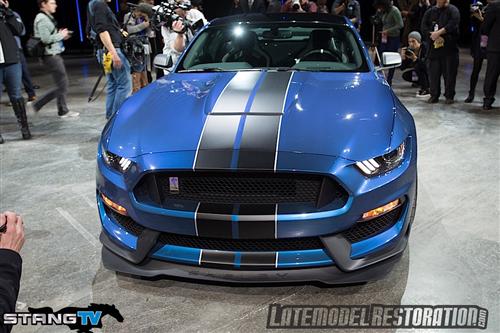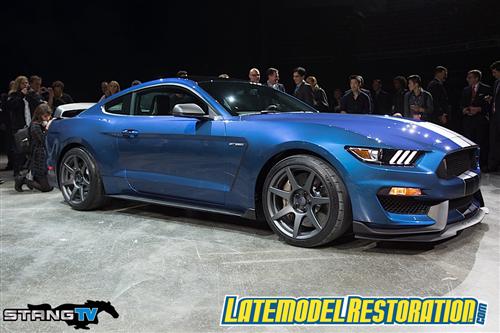 ---