It has been 14+ years since Ford released its last real factory race car the 2000 Cobra R. I can't express the excitement I have knowing that Ford and the SVT team are working on a competitor for the new Camaro Z/28! Internet rumors are running wild after Road & Track broke news that the 2016 Mustang GT350 will have an R edition. To back up this claim, the Road & Track guys released a video showing the new Mustang GT350R doing some serious testing at the world famous Nurburgring track in Germany.
The 2016 Shelby GT350 appears to be Fords latest factory road course slayer with its massive brakes and ultra wide Michelin Pilot Sport Cup tires. The brake rotors do appear to be a carbon-ceramic material similar to the new Camaro Z/28. There is also some exterior styling changes from the 2015 Mustangs that Ford has been showing off in public. Some of the most noticeable changes include front fender vents located behind the wheels, quad-tip exhaust that looks to be inspired by the 13-14 GT500 and a re-designed hood that appears to have large center mounted heat extractor.

As for the power plant in this new monster, one can only guess what is really under the hood. The internet is on fire with chatter about a newer larger displacement version of the 5.0L Coyote V8 engine. Most of these rumors revolve around a flat-plane crank. All I do know is from the video in this article you can tell this motor means business. It sounds amazing. I can't wait to get more information about this engine.
So what does it mean when people say there will be a flat plane V8 Mustang? To make a long story short, flat plane V8 engines are popular in many Italian super cars. The firing order on a flat plane engine is a Left then Right repeated pattern that allows for the crank to be designed without large counter weights. This means a lighter crankshaft and a quicker revving engine. While it does have some draw back such as less torque and potential for vibration issues, the performance gains and higher RPMs usually out-weigh these issues.
Only time will tell what is hiding under the hood of the new 2016 Mustang GT350R. Be sure to follow LMR.com for details about the new S550 Mustang. You can count on us to be at the front of all the latest performance news when it comes to the new 2015 Mustang!
Road & Track
Author: Alex Nunez July 15, 2014
Photo Credits: Chris Doane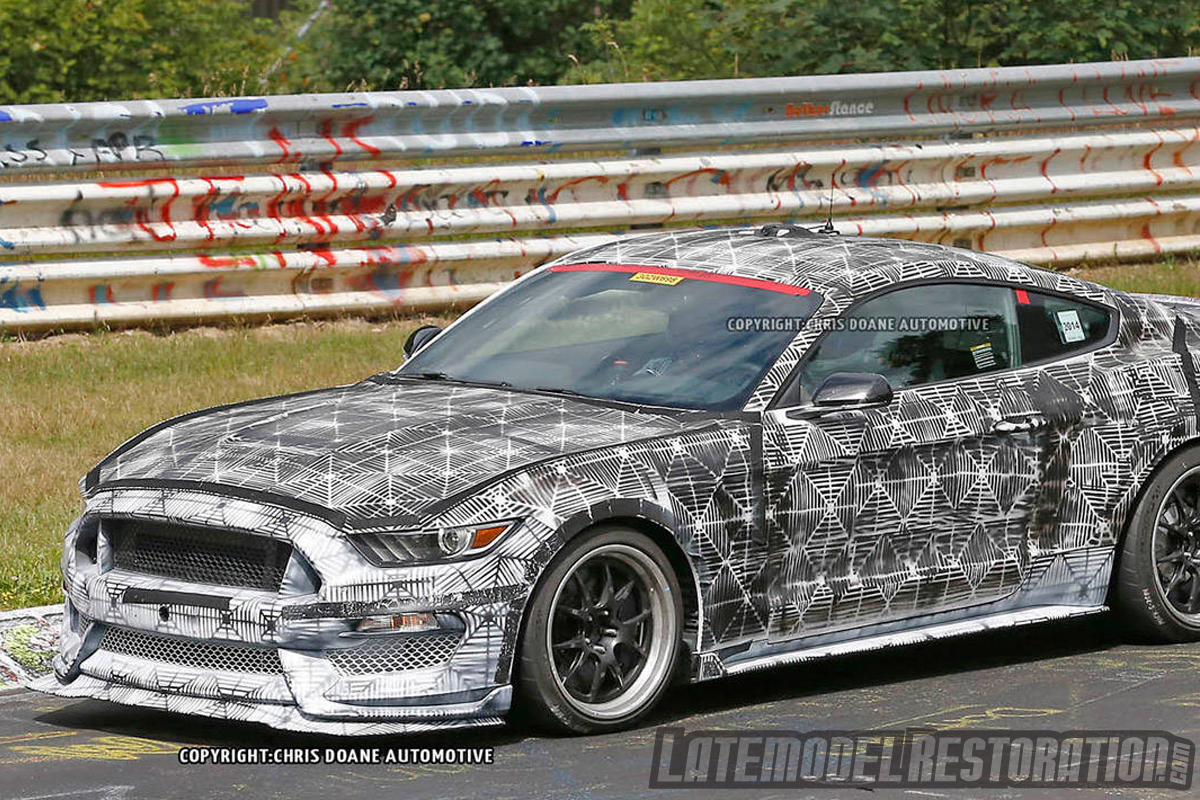 ---