2018 Ford Mustang Horsepower & Torque Numbers & Ratings
Ecoboost 2.3L - 310hp/350 lb/ft Torque
Mustang GT 5.0L - 460hp/420 lb/ft Torque
Mustang GT350 5.2L - 526hp/429 lb/ft Torque
Mustang GT350R 5.2L - 526hp/429 lb/ft Torque
2018 Ford Mustang Transmission Options
6 Speed Manual Transmission
10 Speed Automatic Transmission
2018 Ford Mustang 0-60
Ecoboost 2.3L - Under 5.0 Seconds
Mustang GT 5.0L - Under 4.0 Seconds
Mustang GT350 5.2L - TBD
Mustang GT350R 5.2L - TBD
To be able to achieve the under 4 second 0-60, the 2018 Mustang will need to be equipped with the new 10 speed automatic (as used in the Raptor and performance package).
2018 Ford Mustang Drag Strip mode is also introduced. Gene Wildmann, Mustang chief engineer, states "In drag strip mode, the engine torque doesn't drop when you're shifting. You get peak engine torque and horsepower straight through." While quickest in Auto, it is available in manual transmission as well. With performance pack GTs, this drag strip mode changes the MagneRide damper settings to increase weight transfer to the rear axle for better traction.
The 2018 Mustang Ecoboost gets the Drag Strip mode too, along with a torque bump from 320 lb-ft to 350 lb-ft. The Ecoboost in Drag Strip mode allows for a 0-60 in under 5 seconds.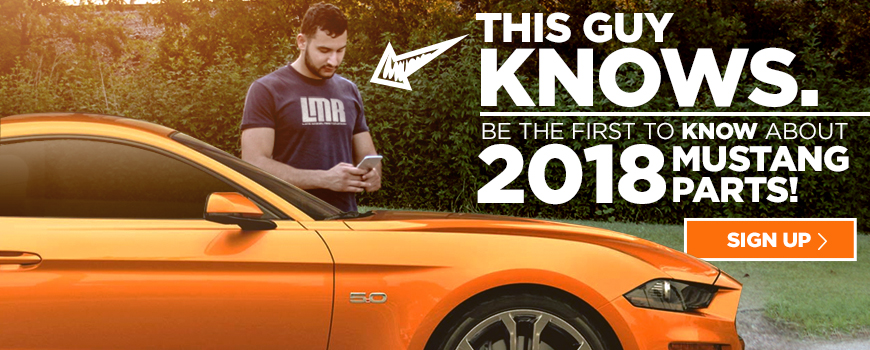 ---