Buying A 2018 Mustang
When the 2018 Mustang was rumored to be a step up from the 2015-2017 Mustang both in performance and appearance wise, we knew we had to get our hands on one.Video host Landan watched relentlessly for one to pop up at a dealership for weeks before finding one available. While scrolling through Facebook, Landan saw that our good friends over at Lebanon Ford
in Ohio had taken delivery of the first one available to the public. Landan immediately called Lebanon Ford to find out the details and what we had to do to get our hands on the car. While the car was equipped with a 10R80 with the 300A package and a performance package, it was not the ideal car we had in mind, but we saw the potential to take a bare bones car and make it a true LMR road race inspired Mustang. The great guys at Lebanon Ford allowed us to buy the car and even offered for us to arrange shipping for the car, but being real Mustang enthusiasts, we had to have it sooner. Landan & Mat immediately flew out to Ohio to meet the Lebanon Ford crew and pick up the Mustang in person. They then drove the car back 16 hours (1100 Miles) straight to Waco, Texas where the testing and tuning began.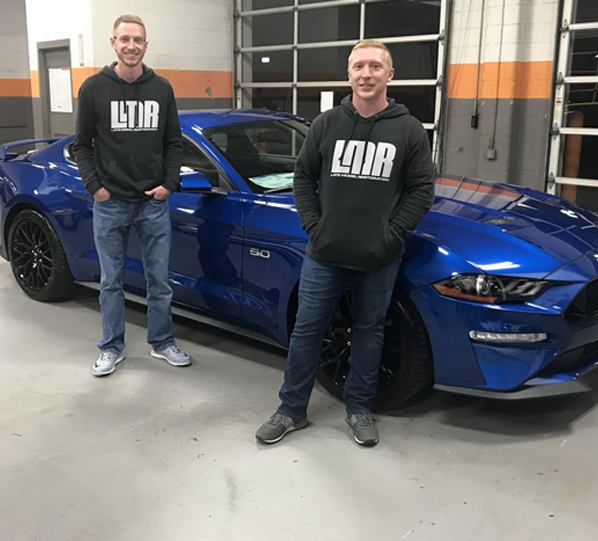 The next day, our Lightning Blue S550 was loaded up onto the dyno here at LMR and the first 2018 Mustang dyno numbers were laid down. On 93 octane, our 2018 Mustang put down a best of 416 horsepower and 397 ft/lbs torque. While we were pretty impressed with these numbers, the factory rev limiter only allowed us to hit 6600 RPMs and not the full 7500, so we know there was more to be had. The numbers were SAE corrected and the pull was done in 7th gear (1 to 1) and the car is equipped with 3.55 gears.
2018 Mustang Weight
As requested, we took our new S550 to our local Cat certified scale to get some official 2018 Mustang weight numbers. Our 2018 Mustang with the 10R80, Performance Pack, 301A package, and a full tank of gas weighed in at 3860lbs with no driver.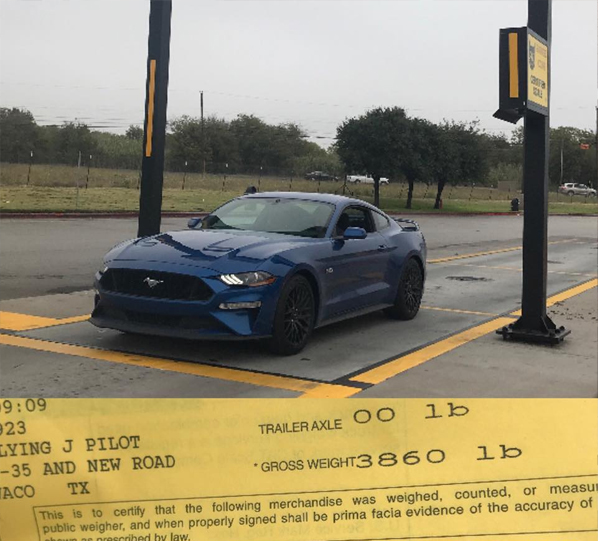 Now that we had the official dyno numbers and weight out of the way, it was time to see what this car could do in the 1/4 mile with full factory trim. Our friends over at Little River Dragway allowed us to use their track for a few hours to do some testing on the car where we were able to make 4-5 passes on stock trim and dial in our launching and tire pressures. The stock 2018 Mustang ran a 12.02 at 117mph at best. Since we have the 300A package, our car did not come with the new selectable drive modes that are available on more equipped 2018 Mustangs.
After securing a solid 12 second run in factory trim, it was time for us to add a few mods and see if we can dip into the 11s. We added a set of SVE lowering springs, an SVE Resonator Delete, & SVE R350 Wheels for the first round of modifications. The car rode great, sounded badass, and looked even better, so it was time to take it back to the track. We swapped out the R350 wheels for a set of Weld RTS wheels and tires and removed the passenger and rear seats for a little weight reduction. With all of this done to our 2018 Mustang, we were able to knock that 12.0 down to an 11.89 in the 1/4 mile. While we were happy with the times, we concluded that the car would need some tuning to help with the sluggish 60'.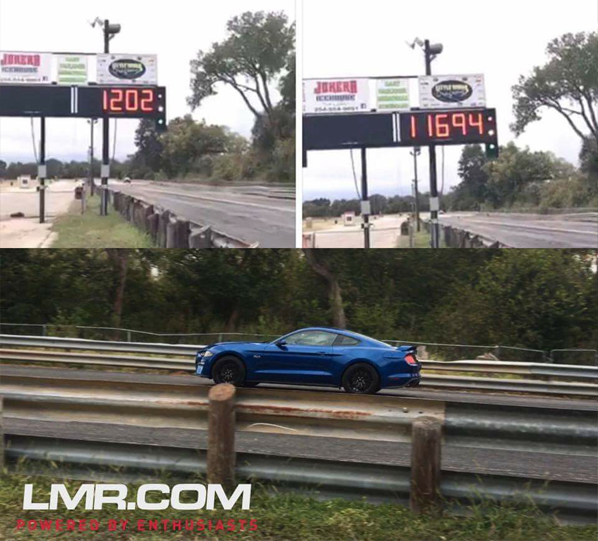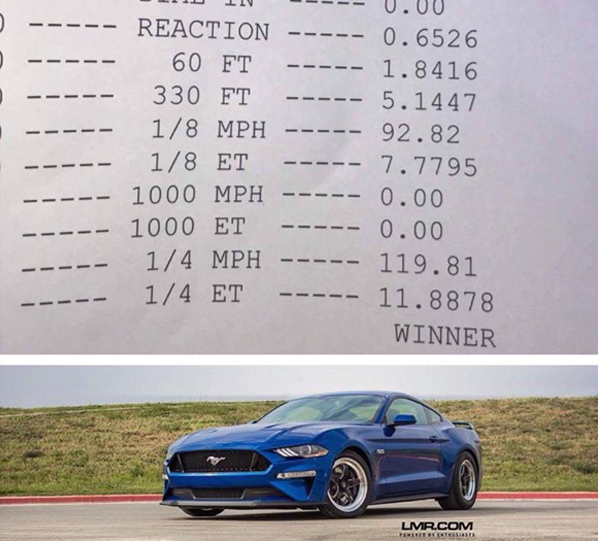 2018 Mustang Mods
As noted, we had installed a few modifications after the initial track runs but since we here at LMR are road race entusiasts, we started tearing into the suspension a little further than just lowering springs. Below is a list of all of the 2018 Mustang mods we added and what they did for our S550.
2018 Mustang Lowering Springs
Wanting a lower stance and some better handling, we opted for the 2018 Mustang SVE lowering springs. These progressive rate springs lower 2015-2018 Mustang 1" without sacrificing ride quality. Made in the USA, this kit includes 2 front springs, 2 rear springs, 4 bump stops, and 2 dust boots to make installation quick and easy. We installed this kit on factory shocks and struts and the ride quality felt better than before while allowing us to close up the wheel gap on the new SVE R350 wheels. Since we will be road racing this car, these springs were the perfect amount of lowering and handling we needed.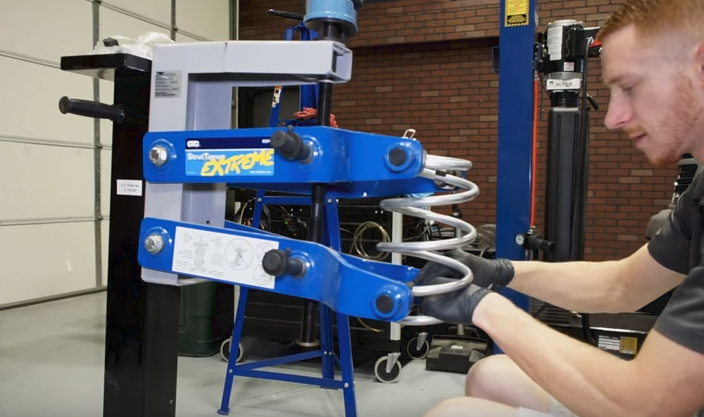 2018 Mustang Resonator Delete
Before seeing what a Cat Back exhaust would do for the car, we opted for a 2018 Mustang SVE resonator delete. This resonator delete is a cut and clamp design 2 1/2" X-pipe that replaces your factory resonator. Being made in the USA with high quality aluminized steel, this easy to install mod improves power, gives your S550 a louder sound, and best of all, does not require a tune. The delete gave our S550 a much needed, throatier sound and paved the way for future exhaust upgrades.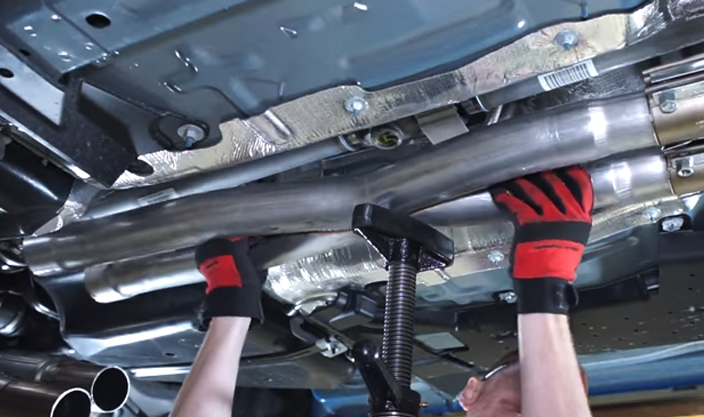 2018 Mustang Wheels
To set our 2018 apart from the crowd, we decided to add a set of SVE R350 wheels to the car. To compliment the Lightning Blue, we opted for a set of Bronze wheels to really make it stand out. While we were at it, we also added a set of Velgen Split 5 wheel and a set of Weld RTS wheels to switch up the styling.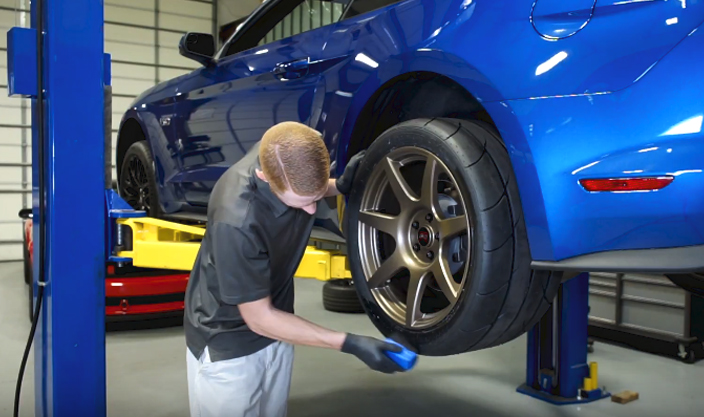 2018 Mustang Roll Cage
While we were adding parts daily to our car, the guys over at Watson Racing sent over a 2018 Mustang roll cage to add to our mod list. With a fully bolt in install, this cage went in smoothly and it looks right at home with the gray powdercoated finish. This cage is NHRA and NMRA legal, allows full seat travel, and is 100% tig welded, 1.75" DOM steel tubing. This was a great addition for both safety and chassis stiffening for our future road race Mustang.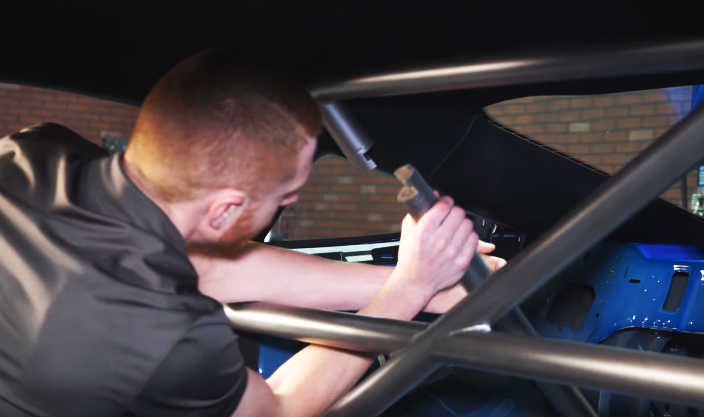 2018 Mustang Rear Seat Delete
To compliment the added roll cage, Watson also sent over one of their 2018 Mustang rear seat deletes. This NHRA legal rear seat delete was an easy install and was perfect since we would not be utilizing our rear seat with the addition of the roll cage. The black carpet matched perfectly to our interior and we were able to reduce some weight to offset the added weight of the roll cage.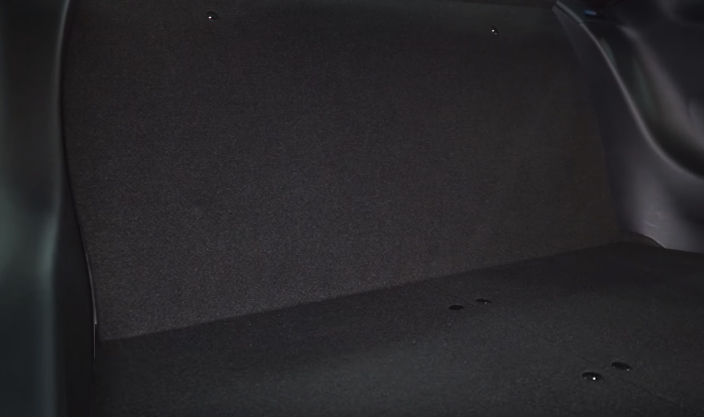 2018 Mustang Deck Lid Trim Panel
One of the most popular mods we have done to the car, the 2018 Mustang deck lid trim panel from Ford Performance, is a personal favorite. Ridding the rear of the factory GT logo, this deck lid replaces the whole panel with a smooth, emblem-less panel. This really cleaned up the look of our S550 and gave a stealthy look to the rear.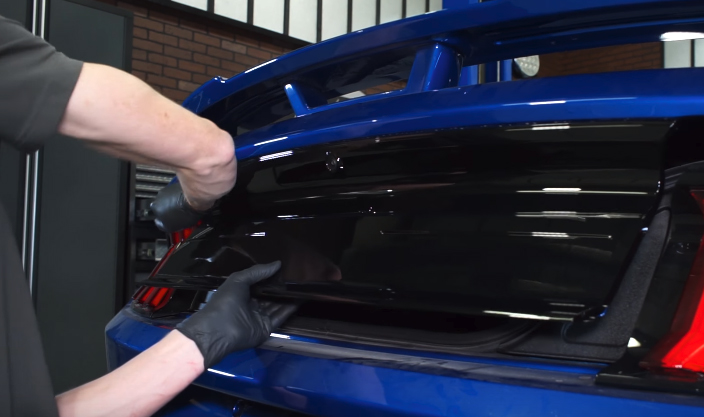 2018 Mustang Jacking Rails
Long time partner, Steeda, sent over a set of their 2018 Mustang jacking rails for us to install on our S550 to protect the underside of the car while adding more mods. These rails are made from 2"x1" steel tubing right here in the USA and were also lightweight! With a lifetime warranty and a bolt in design, there is no reason not to have these on your Mustang!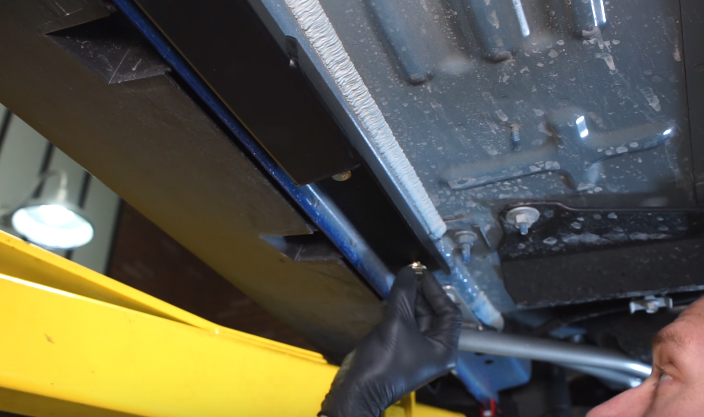 2018 Mustang Bump Steer Kit
Since we added lowering springs to our car, we opted for Steeda's bump steer kit to correct the altered geometry. Bump steer is a change in toe angle caused by the suspension moving up or down. Bump steer is built into the geometry of the Mustang suspension and Mustang steering system and occurs independently from any steering wheel input. The effect of bump steer is for the wheel to toe-in or toe-out when the suspension moves up or down. This kit corrects this problem and brings your suspension back into the factory specs.
2018 Mustang Shocks & Struts
Steeda also sent over a set of shocks and struts to replace our factory components for even better handling on and off the track. We opted for the Steeda Pro-Action adjustable shock and strut kit to pair with our already installed SVE springs. This kit features rebound adjustability to improve ride comfort on the street, or to stiffen things up at the track. This eliminates choppy stock ride, reduces nose dive, as well as wheel hop.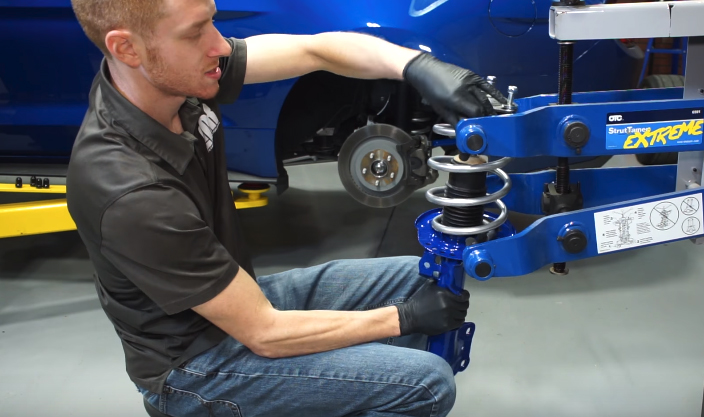 2018 Mustang IRS Subframe Support Brace
To fix the common 2015 Mustang Wheel Hop issues, Steeda donated one of their IRS subframe support braces for us to install. We saw a huge difference in handling and launching after installing this 4130 chrom-moly steel, fully bolt in kit. Powdercoated in silver, these braces also gave us a nice clean look under the IRS!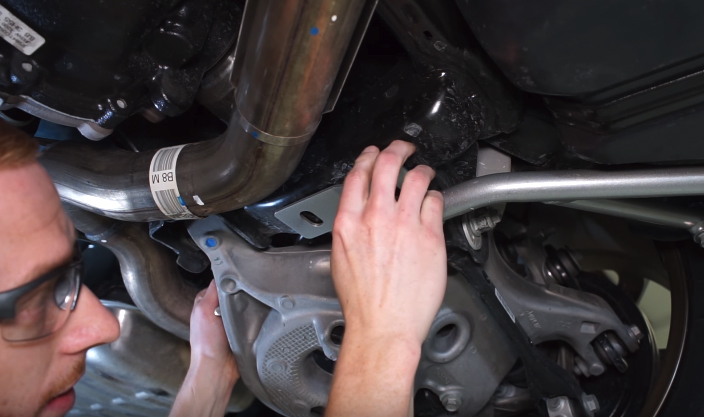 2018 Mustang Hood Struts
Even though we are in 2018, we are still plagued with the ugly prop rod on the 2018 Mustang. With as much wrench time as this car will see, a set of Steeda 2018 Mustang hood struts were a no brainer mod for us. Simply bolting in to existing locations on your S550, this mod will only take you about 45 minutes and the benefits will be paid back everytime you pop the hood. With a prop rod out of the way, we have more room to work with under the hood.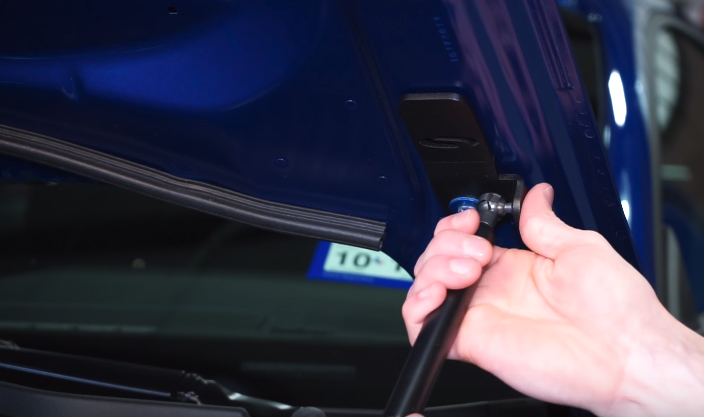 2018 Mustang Sway Bars
Since this car will be seeing plenty of road racing track days, one of the most essential mods was a new set of sway bars. While the factory sway bars were great for daily driving, we needed something made for the punishment we are going to ensue on this car. We went with the Steeda 2018 Mustang sway bar kit. These billet machined sway bars have been designed, manufactured, and tested by the Steeda team right here in the USA for the ultimate fine tuning capabilities. This all in one kit allowed us to swap the bars and brackets quickly and easily for a tighter, better handling suspension.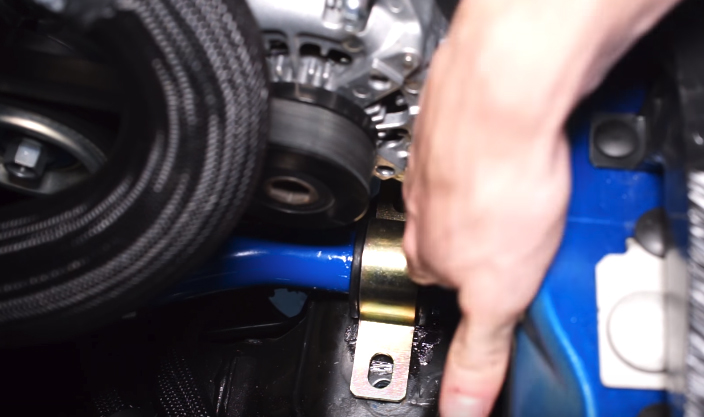 2018 Mustang Camber Plates
Last but not least from Steeda was a set of camber plates. As most of you know, when lowering a Mustang, your camber specs will most likely become skewed. These Steeda camber plates were the perfect solution for us to dial in our suspension after installing the springs, shocks, and struts. Without readjusting your camber, you could see uneven wear on your tires and understeer. These plates are made with stainless, teflon lined bearings to provide you with plates that do not increase NVH.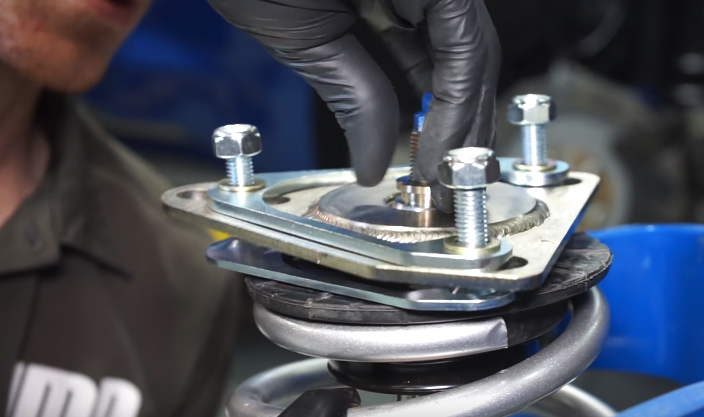 ---