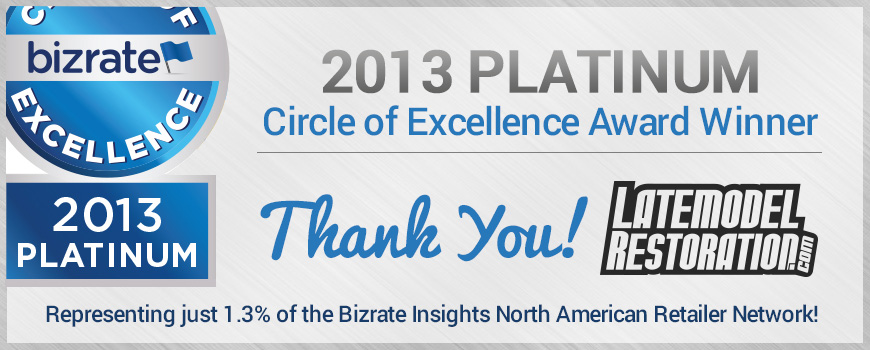 We are proud to announce that we are winners of the Bizrate 2013 Platinum Circle of Excellence Award! Despite our excitement, we can't take the credit for it. All credit is due to you – our fellow enthusiast and customer! Without you as our loyal customers, we would not be where we are today. All of the staff here at LMR.com would like to say thank you for all the support throughout the years.
Here is a little more information about the Platinum Award. It represents 1.3% of the online retailers in North America. Platinum award winners received a rating of 9.0 or better via Bizrate's rating system. Bizrate obtained feedback from our customers throughout the year and had them rate us on seven key satisfaction indicators:
Overall Satisfaction at the point-of-sale
Product Selection on the website
Ease of Finding Products on the website
Repurchase Intent (from the same retailer) after the order is received
Product Met Expectations, collected after the order is received
On-time Delivery of the order
Customer Support assistance
When purchasing through LMR.com, you can count on us to provide exceptional customer service. We are here for you before, during, and after the purchase. Whether you have product questions or need installation help, we have the staff and material available to you via our website for all your Mustang & SVT Lightning needs. We are looking forward to 2014 as it will be a big one, not only for the Mustang with its 50th Anniversary, but for us as well with our 15th Anniversary! Stay tuned for more big things to come!
---