There are NO HIDDEN fees or taxes due at the end of the day. To take the guess work out of shipping, all fees and taxes are paid up front.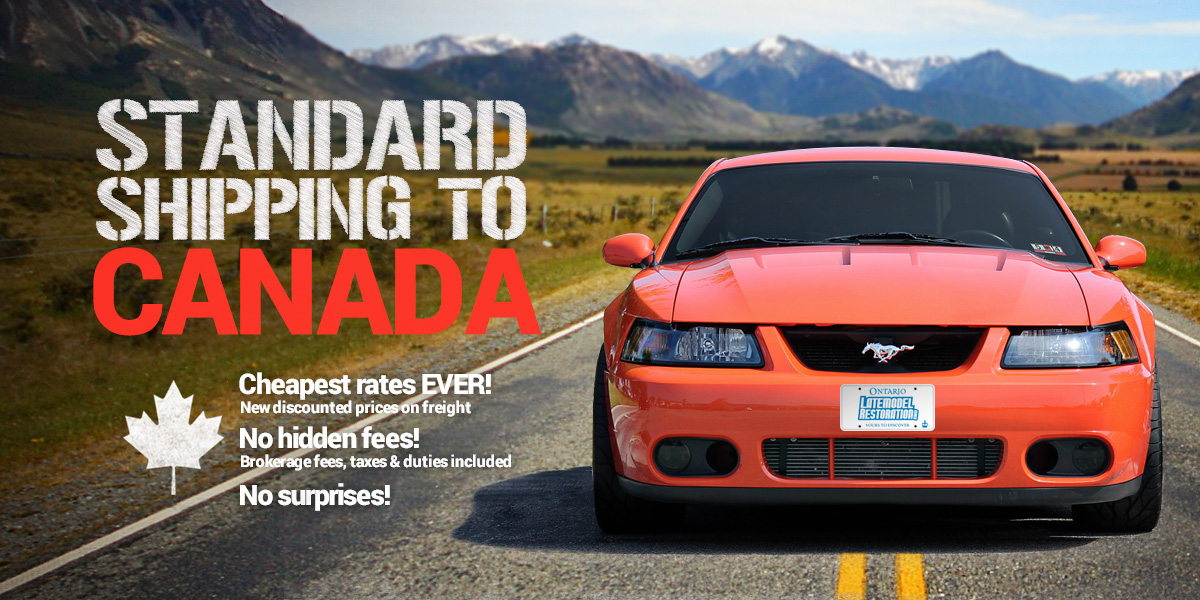 LMR.com is proud to offer easy Standard shipping to Canada. We've been hard at work nailing down our shipping agreements to construct a shipping policy that is light on the pocket books for our friends from the north. We are committed to providing our Canadian customers the best quality Mustang parts with industry leading customer service and of course shipping cost that won't break the bank.
Standard shipping to Canada is cheaper than ever! The shipping charges shown to you at checkout are your final shipping charges - no hidden fees. The freight charges you will see include all brokerage fees and shipping charges, we also charge you up front for all duties and taxes, so the price you see in your cart or what you are quoted over the phone is your final cost. No unexpected surprises at your door step!!
What does this mean for you?
ALL shipping, brokerage & tax fees are paid upfront
No surprise shipping or handling fees
No hidden fees, duties or taxes due at delivery
Unfortunately there is no way around it, shipping to Canada is not free due to brokerage fees, duties, taxes and bond fees. But to help ease this burden we are covering the majority of your freight cost! Here at LMR.com we pride ourselves in our ability to offer you the biggest assortment of high quality late-model Mustang parts and accessories at industry leading prices. Also we can now offer shipping prices to our Canadian friends that are cheaper than ever!
NOTE: Larger truck freight items do require a quote. Please give us a call and let our knowledgeable customer service team help you with your large Canadian orders!!
---