The good guys over at Muscle Mustang & Fast Fords (MMFF) have been hard at work on their project car –
Smog-Legal Killer
. If you haven't been following this project it is an amazing Fox Body Mustang project. It features a 347 stroker short block with AFR heads and a Vortech V3 SI supercharger. This combination makes an amazing 523 hp and 530 lb-ft of torque; however, the really amazing part is this is a
California emissions legal
Mustang! It makes all that power while still having a smog pump and catalytic converters. What is even better, this Fox Mustang doesn't just sit around in someone' garage. It makes frequent trips down drag strips.
Now that you know more about the Mustang, let's talk more about how Late Model Restoration plays a part in this project. Justin, editor and owner of Smog-Legal Killer, from MMFF approached us with an intriguing question –
How can we improve ETs at the drag strip?
After some conversations with Jmac, Justin had an order placed and parts on the way. He opted to rebuild his traction lok with a Ford Racing 31 spline differential t lok and a set of
Moser 31spline axles
. To help plant the power to ground, he also opted for a set of SVE rear control arms. If you want to see what this what combination of suspension parts did for Project Smog-Legal Killer, make sure you pick up the June 2013 Muscle Mustangs & Fast Fords magazine.
Justin also asked a second question that we were happy to provide not only an answer but a great solution. For this question and solution you are going to have to wait till the July 2013 Muscle Mustangs & Fast Fords magazine. I will offer a little hint – with all that power and fast ETs at the drag strip, Justin discovered he needed some stopping power!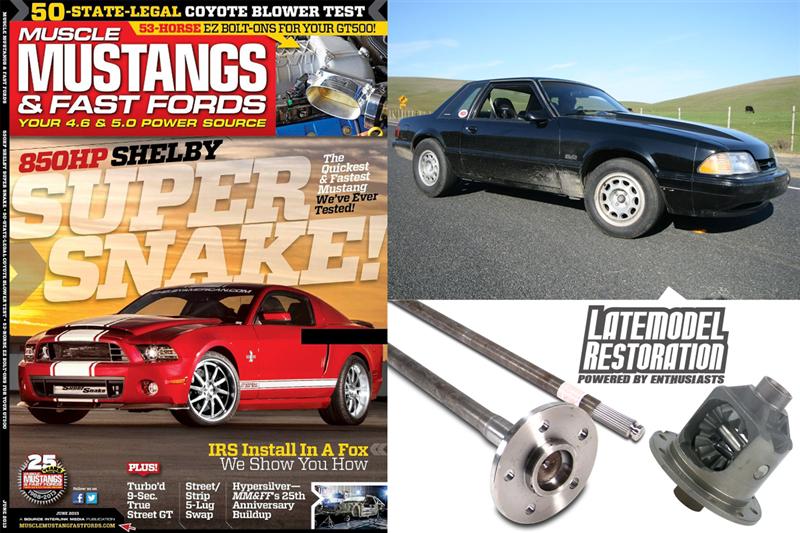 ---