The MCA (Mustang Club of America) decided it would be great for the Mustang enthusiast groups to have a place they could call their own! Once we heard about it, we couldn't pass on the opportunity to sponsor the program at Charlotte Motor Speedway. MCA officially announce the program to the public recently and they have decided to call it the "M.O.R.E. Program". It stands for Mustang Organizations Rallying Enthusiasts.
In past Mustang birthday events the Mustang Club of America, as the hosting organization, has made a number of attempts at allowing clubs, registries, and various organizations to gather together, at the venues so as to be able to park together, interact with one another and participate in the event activities as a group. The Mustang 50th Birthday Celebrations will be no different.

Steve Prewitt 50th Anniversary MORE Program
The MORE program in Charlotte will be located in the Hospitality Village #1. You can see in on the map below. It is a paved area that will be dedicated to parking of only pre-registered Mustang Groups and Organizations. It contains roughly 1,500 parking spaces. Each group will get its very own dedicated area. Best of all there is no cost to participate in the MORE Program!!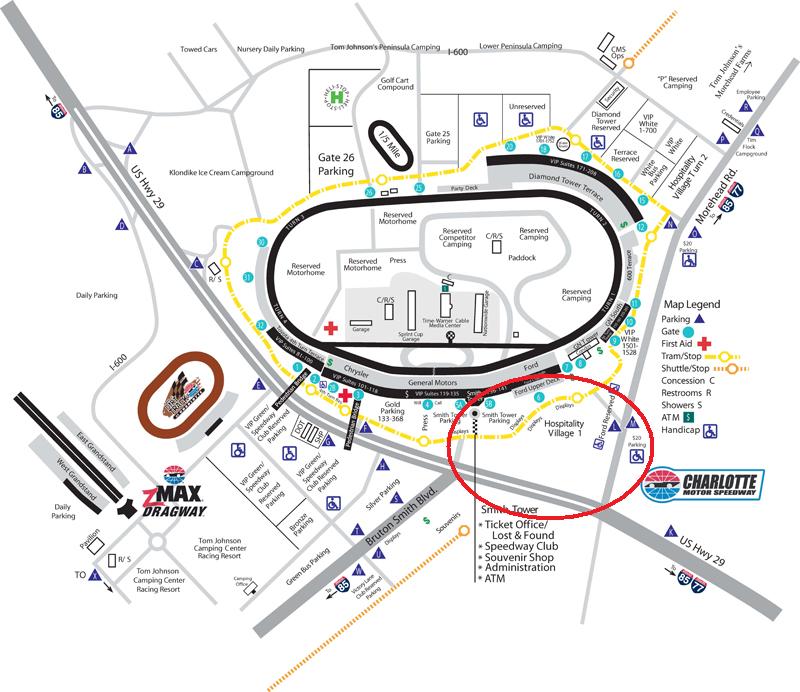 Tents will be allowed in your area if they are properly anchored. Parking will be close the Mustang 50th Anniversary celebration and action. For more details about the program, download the following MCA supplied powerpoint – Mustang 50th Anniversary MORE Program Guide.
How To Register For The MORE Program:
A minimum of 20 cars are required to reserve a MORE parking area for your group.
Deadline to apply for a MORE parking area is March 15th 2014.
All areas will be assigned on a first come first served basis.
Your group will be assigned an exclusive number by which to identify it.
All participants in your group must be registered for the Mustang 50th Birthday Celebration with a minimum of 1 Mustang + 1 person.
You must provide the MORE program coordinator an excel spreadsheet listing the following data for persons in your group that wish to participate:

Name
Address
Phone
Email address

Participants must acknowledge that they are committed to parking in their assigned MORE parking area. Their Dash card will indicate such.
Contact Information:
The MORE Program coordinator is Steve Prewitt. His contact information is:
Steve Prewitt
650 Kingston Rd
Grovetown, GA 30813
Cell Phone (preferred) 706-830-8613
Home Phone (alternate contact) 706-860-4535
Email – gtpony94@aol.com
Please do not call after 8PM Eastern time
---