I came across some insane 2015 Mustang wide body renderings done by Rob Evans Design. These take Ford's new S550 Mustang and stretch it to the max. While the wide body kits are mainly built for race cars, they do allow us all to dream about being able to put super wide wheels and tires on our Mustangs.
That is exactly what these wide body 2015 Mustang renderings from Rob Evans Design do! They left me day dreaming about what could and should be done to improve the exterior of the new S550 Mustang. While these renderings are a little bit on the extreme side of things, I do think the rear end could benefit from as much room as possible for wide wheels and tires. I also like the GT500 inspired spoiler and logo delete deck lid panel that were incorporated into the rendering.
As we move closer and closer the public release of the new 2015 Mustang, I'm sure we will be seeing more and more renderings of body kit ideas. I can't wait to see what some of the aftermarket companies such as Cervinis and Roush have planned to further improve upon the already sinister looks of the new S550 Mustang!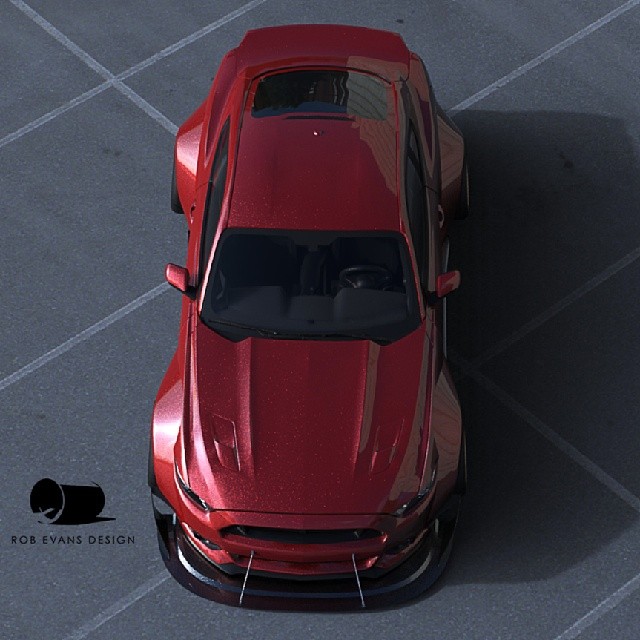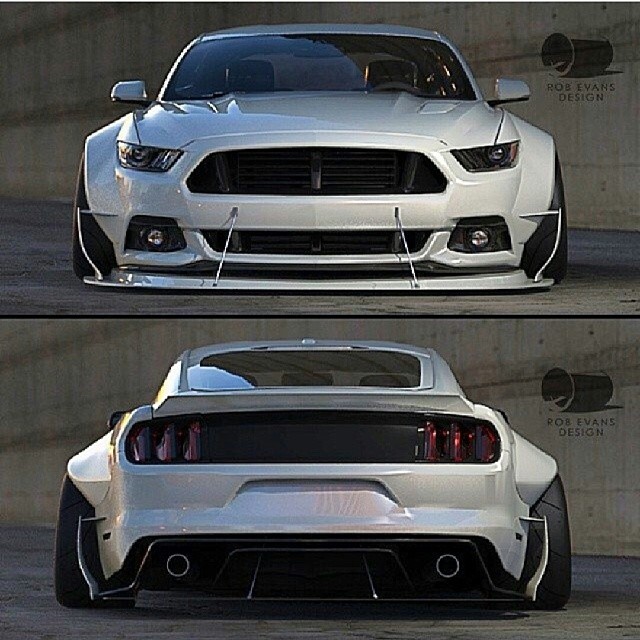 ---