The first official stop for the Capri is our super-secret, disclosed location for tear down. Disassembly was short, sweet and to the point; and key contributors were of course Shannon, Scott Springer, a few of Shannon's close friends and even Uncle Ted.
Yes, Uncle Ted did lend a hand with the tear down. This was purposely orchestrated so that Shannon could get the car in his possession and set the expectation that "it'll be fixed one of these days".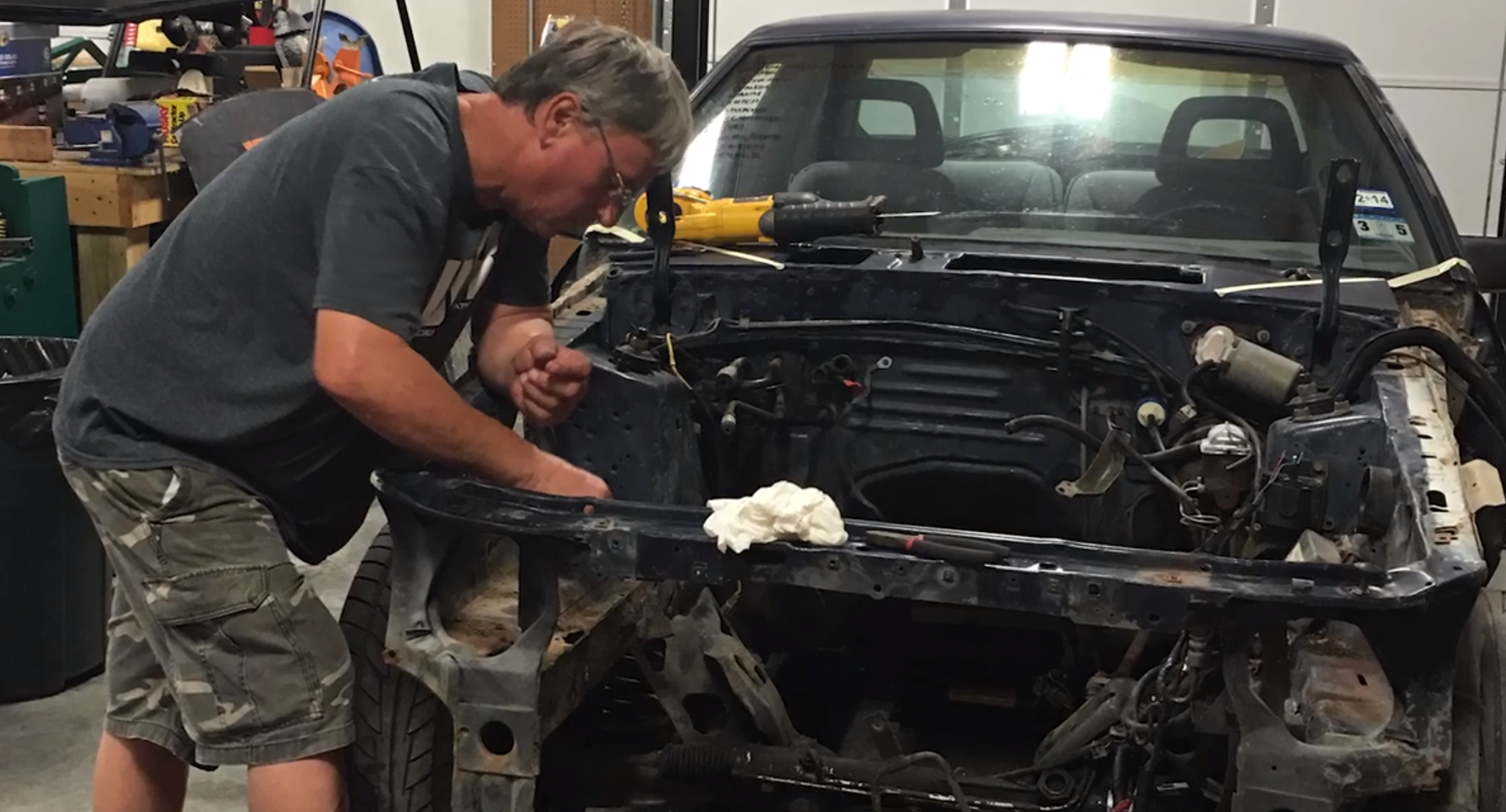 Well unknowing to Uncle Ted, Mercury Rising had just punched its ticket to a full restoration!
After disassembly, Mercury Rising was turned over to C&C Collision in Waco, Texas where it received its media blast treatment and many hours of structural reconstruction and enhancements.
Who better to perform the work and of course tell us a little bit more about what he did than Velton Cunningham himself. Mr. Cunningham is the owner and operator of C&C Collision and has SEVERAL years of automotive refinishing experience.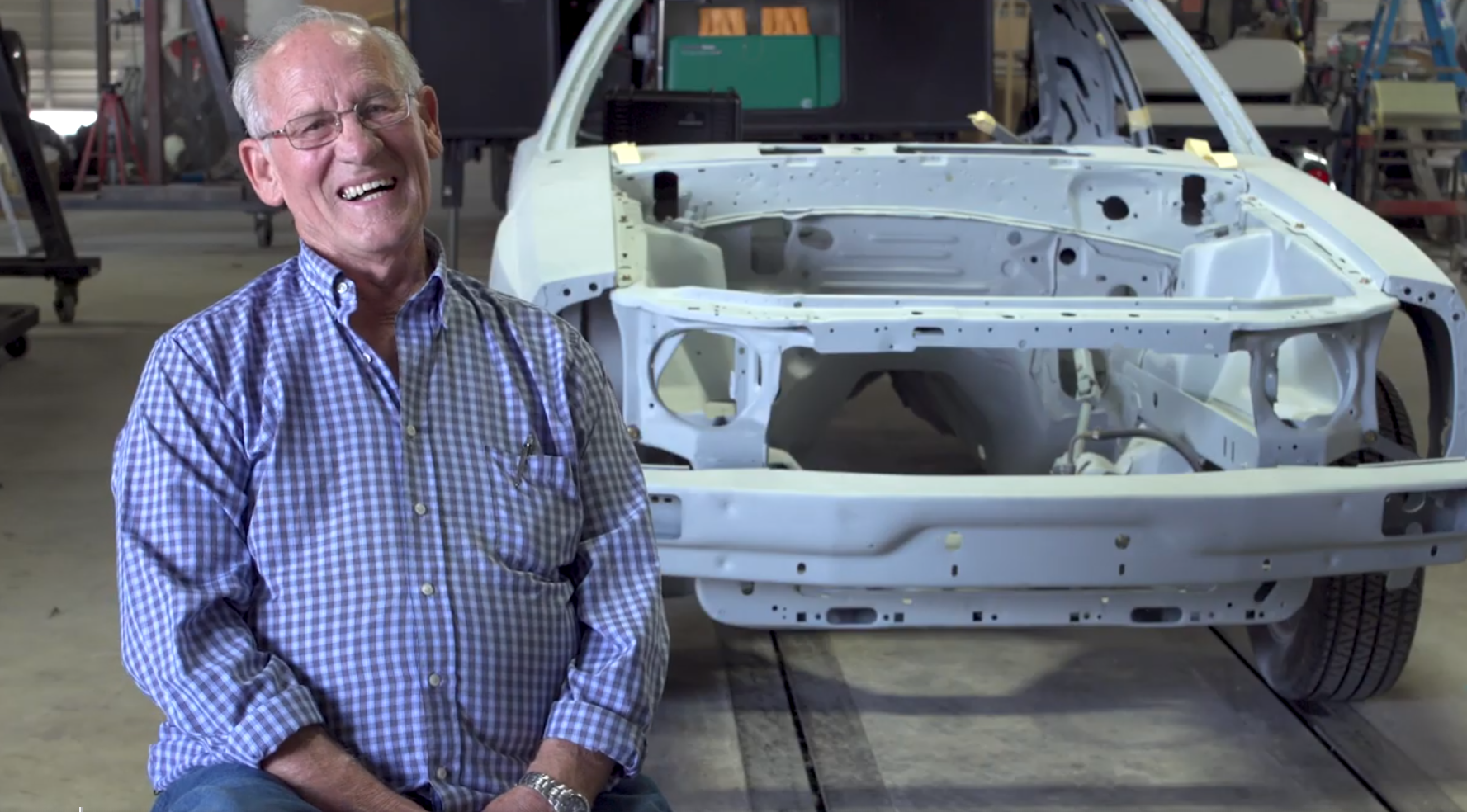 Cunningham sandblasted the ASC down to bare metal and started to access all of the damages that needed to be repaired. This Capri was littered with rust spots, dents, and damages. The frame rails and core support were cut out and replaced with our 5.0Resto frame rails and a combination of modified core supports to fit the Capri body. The fender aprons were also replaced with a pair of smooth fender aprons to give a more sleek appearance for the future motor.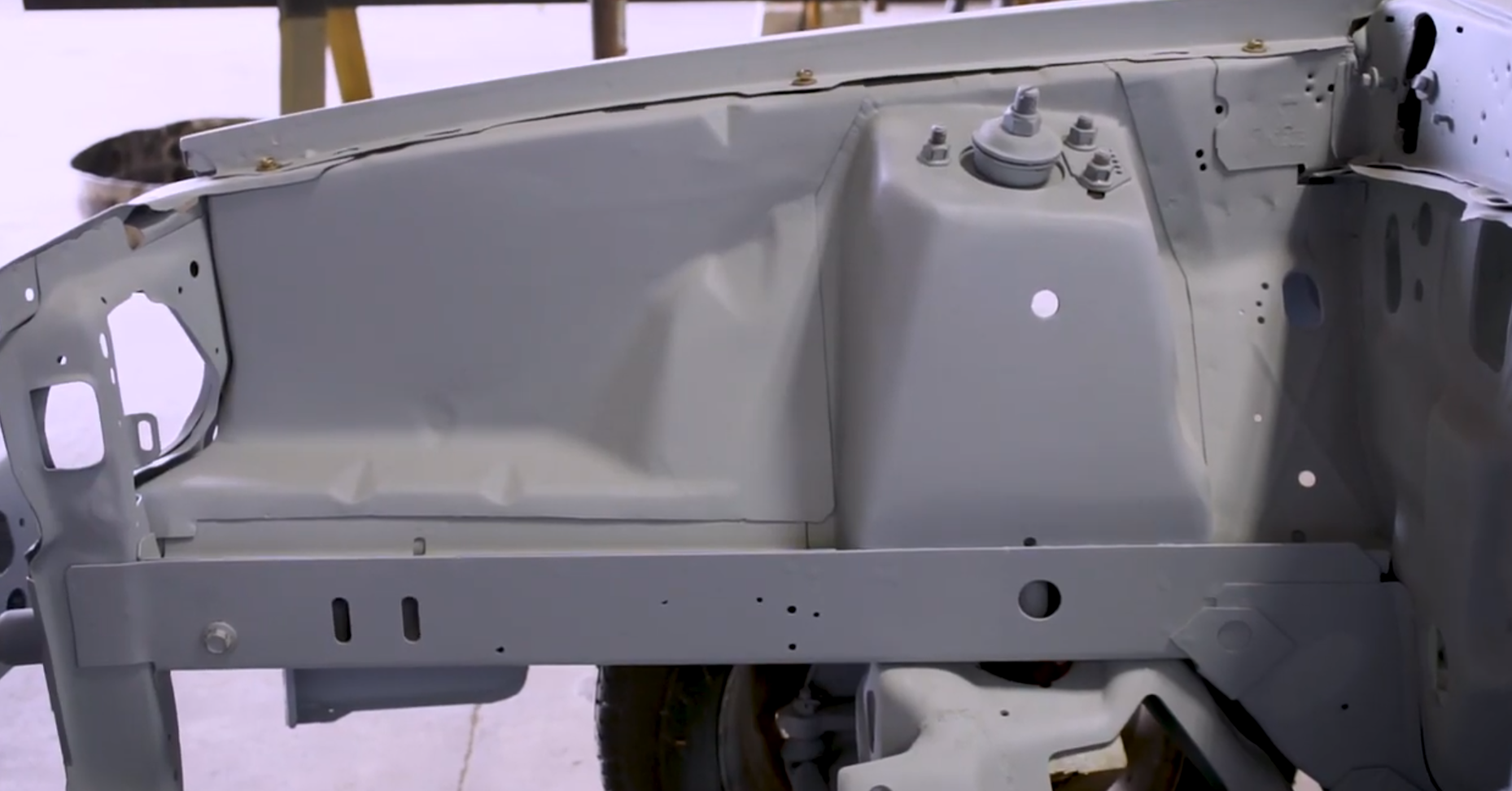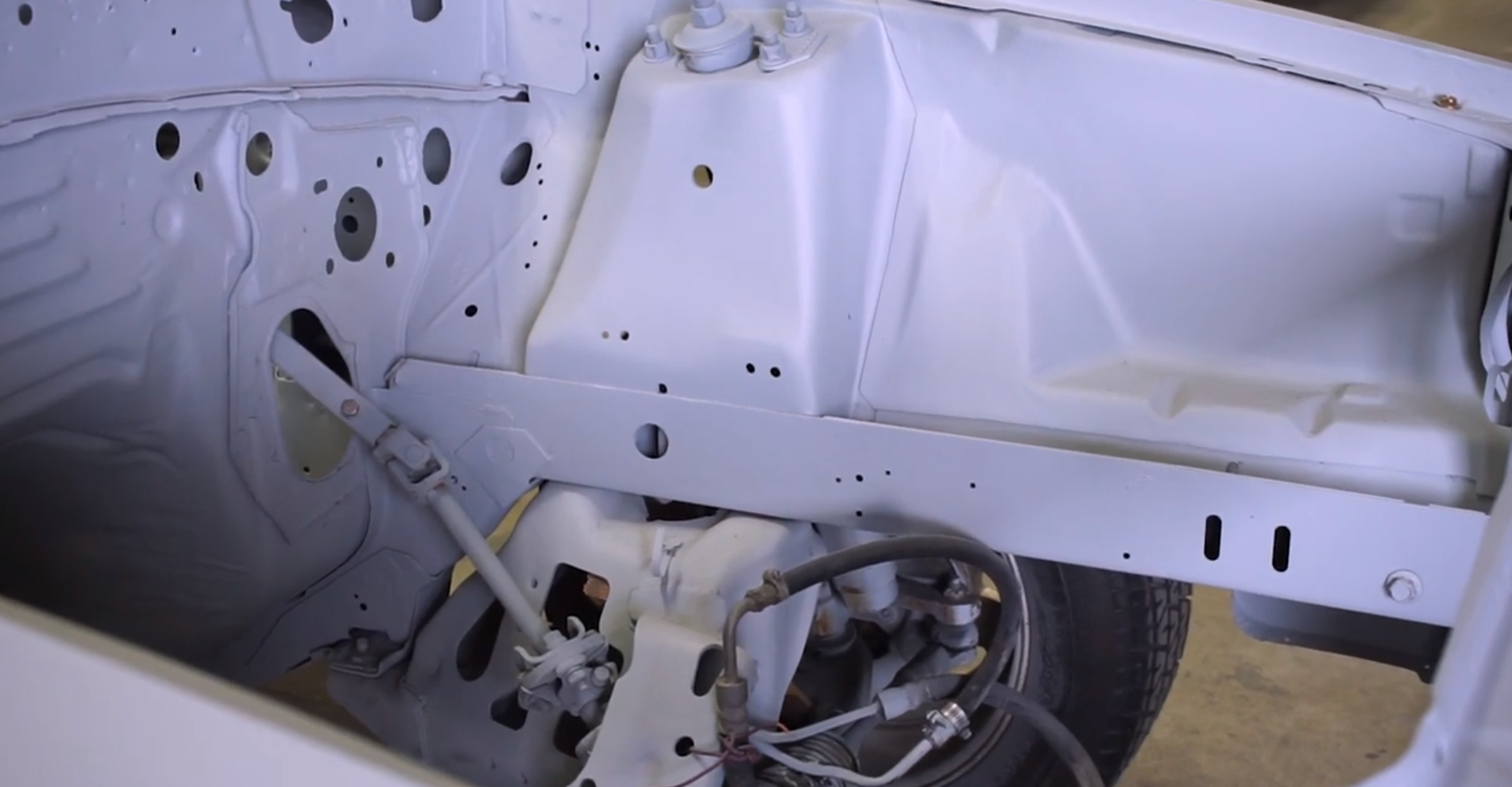 The floorboard turned out to have many cracks which were hidden by the carpet. This was not a problem for C&C Collision as they were able to make the repairs needed to give the ASC a new life.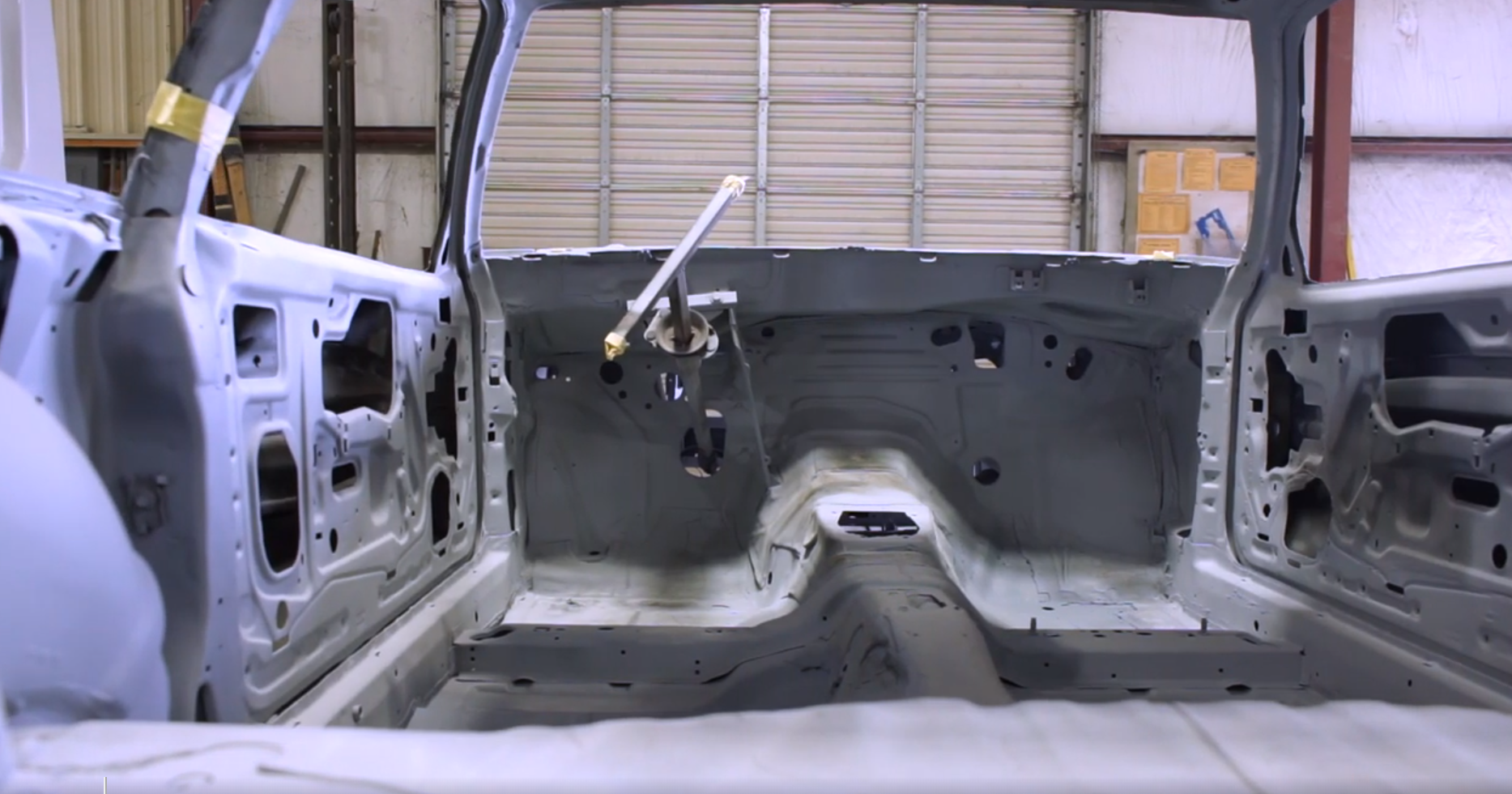 Now that Mercury Rising has new frame rails, core support, a set of LMR smooth fender aprons and is rust free; it's back to the hideout so Shannon can begin to work his magic on a few more odds and ends before the car heads off to paint.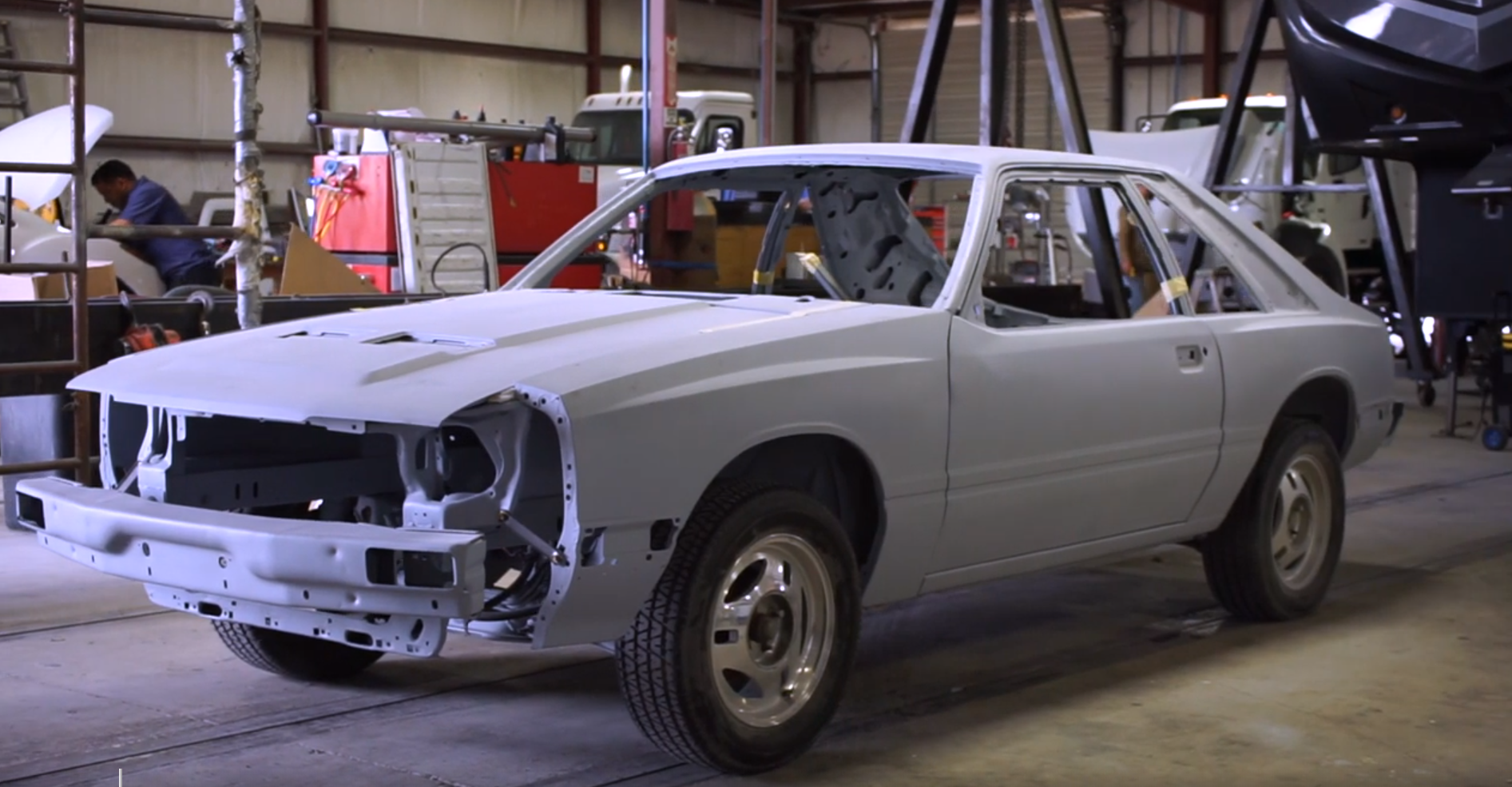 ---