With the car at a remote location due to J.R. being about a week behind from getting the ASC into paint, this has given us the opportunity to be the real enthusiasts that we are here at LMR. Up to this date, we have about 160 hours of LMR employee time wrapped up into this project.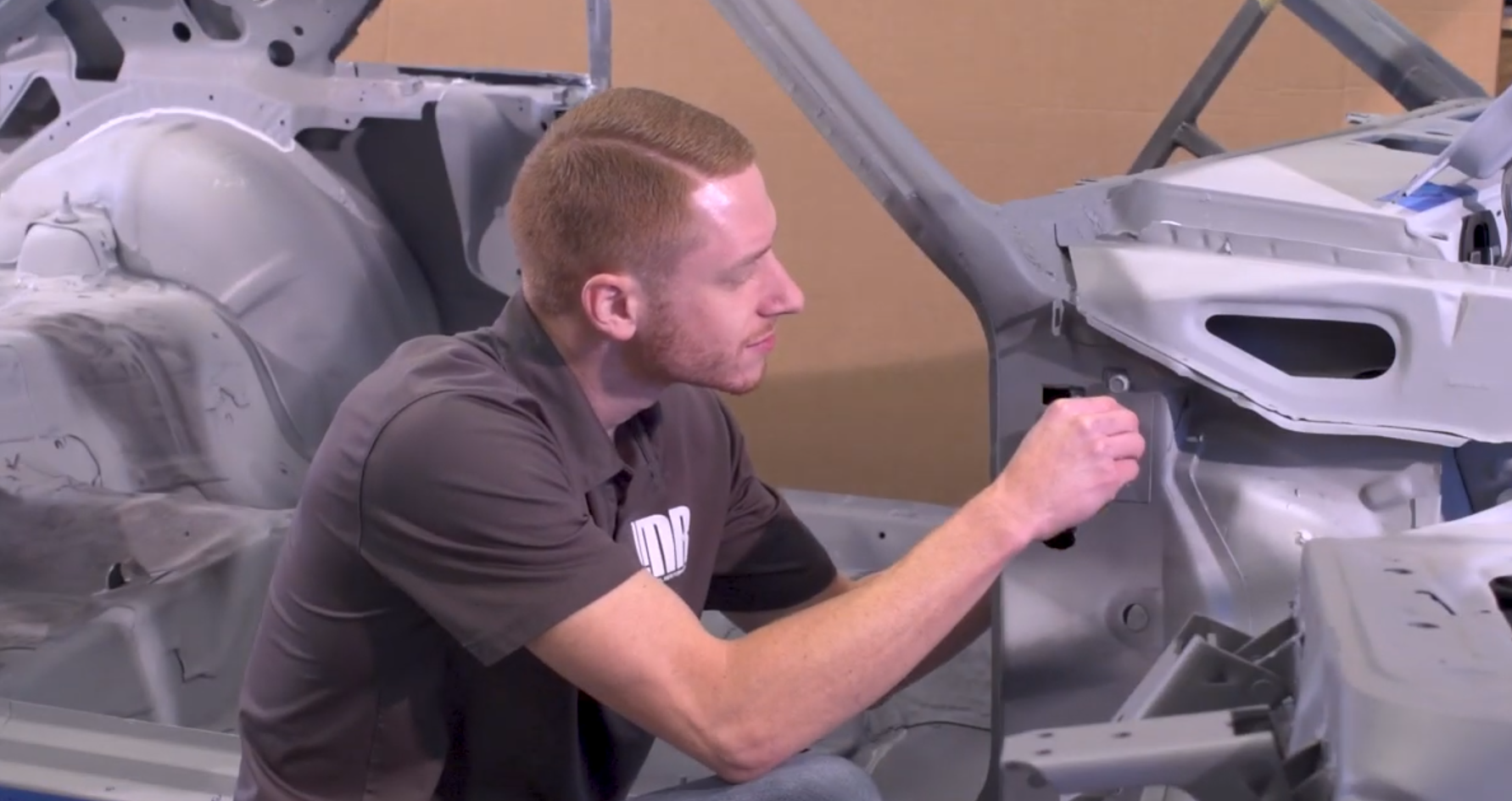 Now you are probably wondering what all of this crazy blue painters tape is all around this car. It is actually here for a reason. It is pinpointing any notes that need to be addressed on the vehicle at each location. Whether it be a rust area that JR needs dedicate some time to or we need to apply some seam seal or caulking to.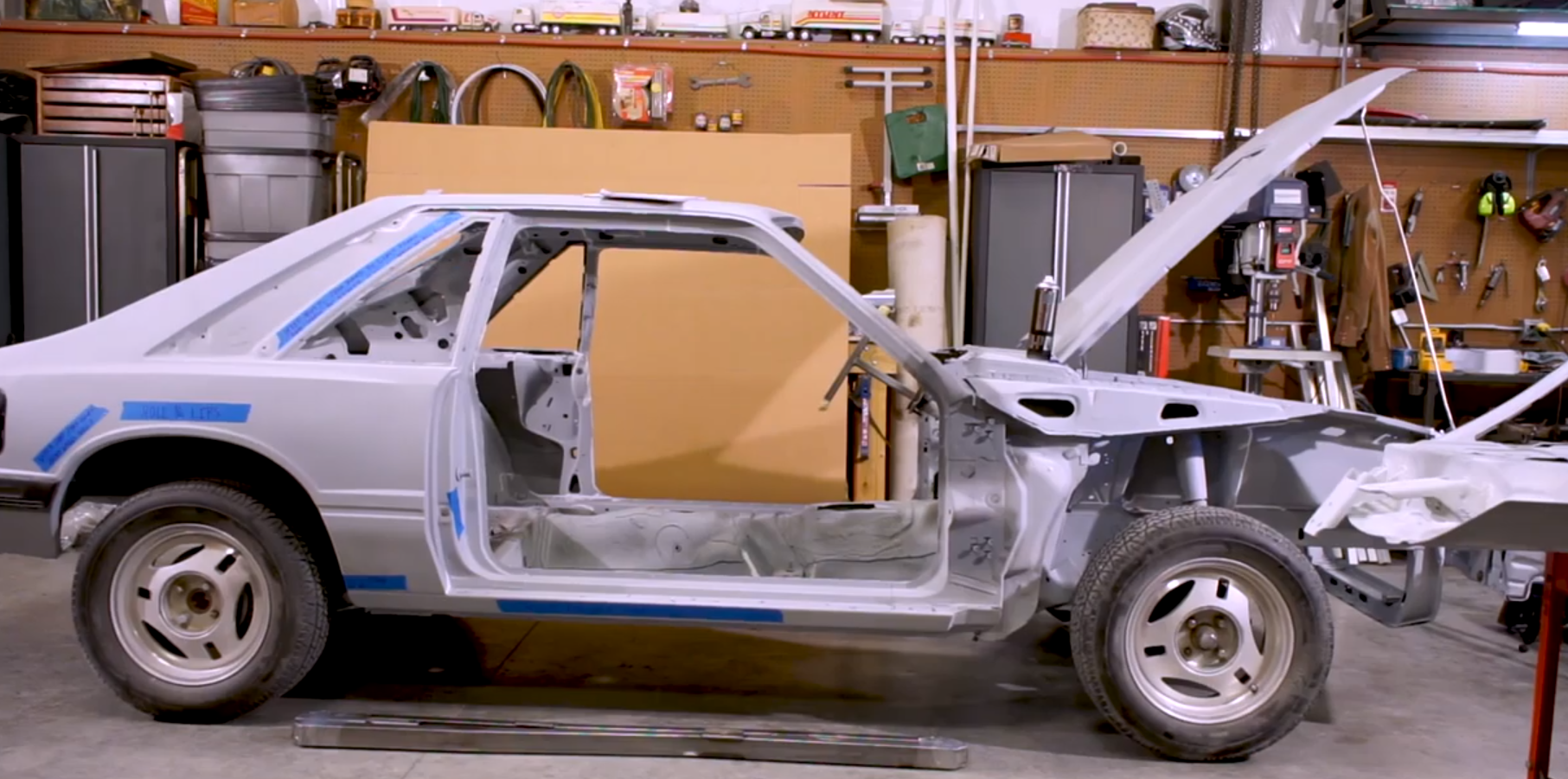 Now we have done alot of seam sealing and caulking as we want this car to be as solid as possible. We also installed a wide variety of 5.0Resto hardware to get this thing ready for paint and to bring it back to factory specs. We installed new door hinges, hood bumpers, hood hing cups, door latches, and many other factory replacement parts to bring the ASC back to life. If it was on the car the way the factory had it, we put it back as well.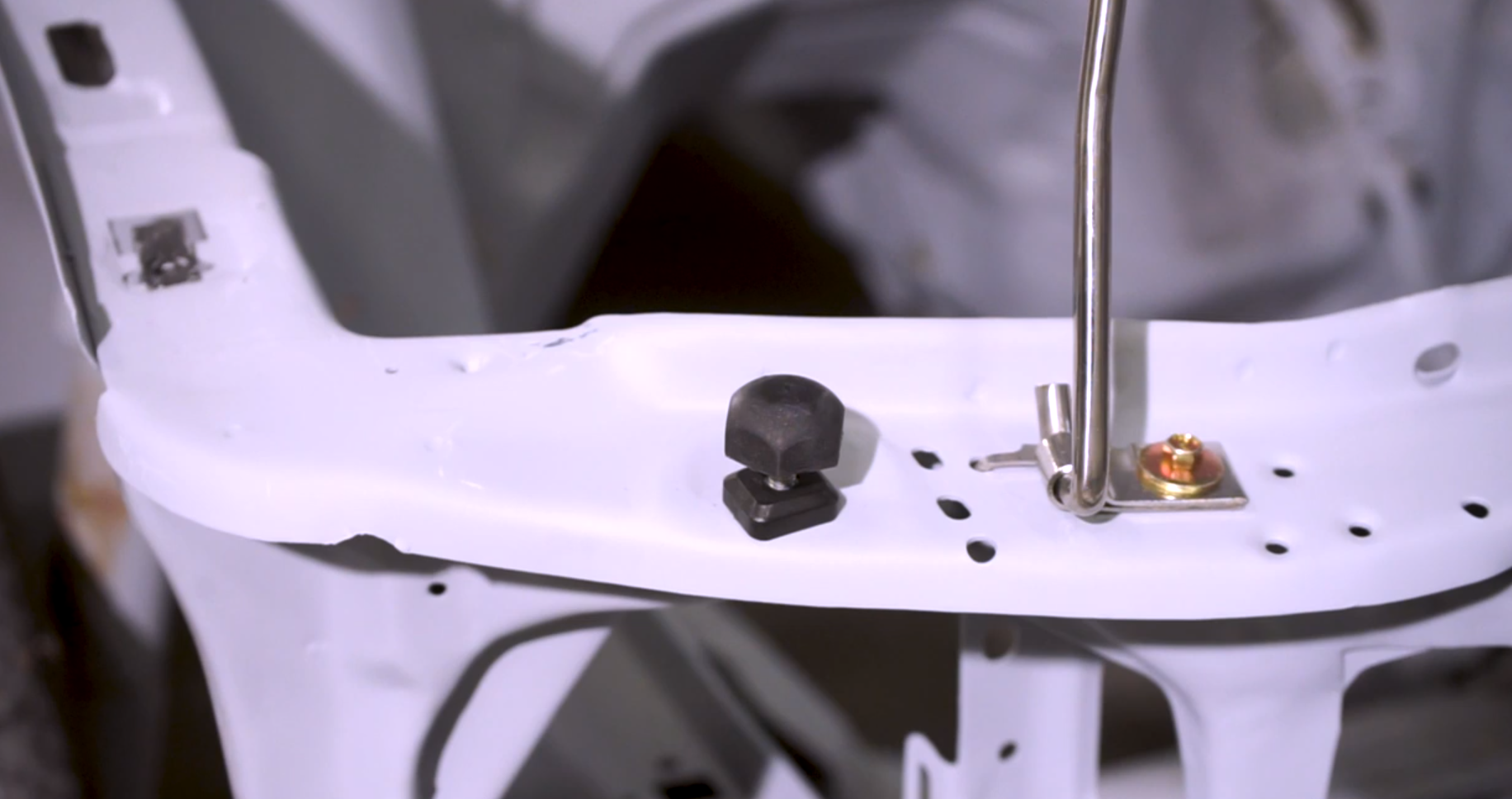 While we are on the subject of 5.0Resto hardware, our door hinges were completely reworked with new pins, roll pins, and retaining hardware to ensure the doors functioned just like they did when it rolled out of the factory.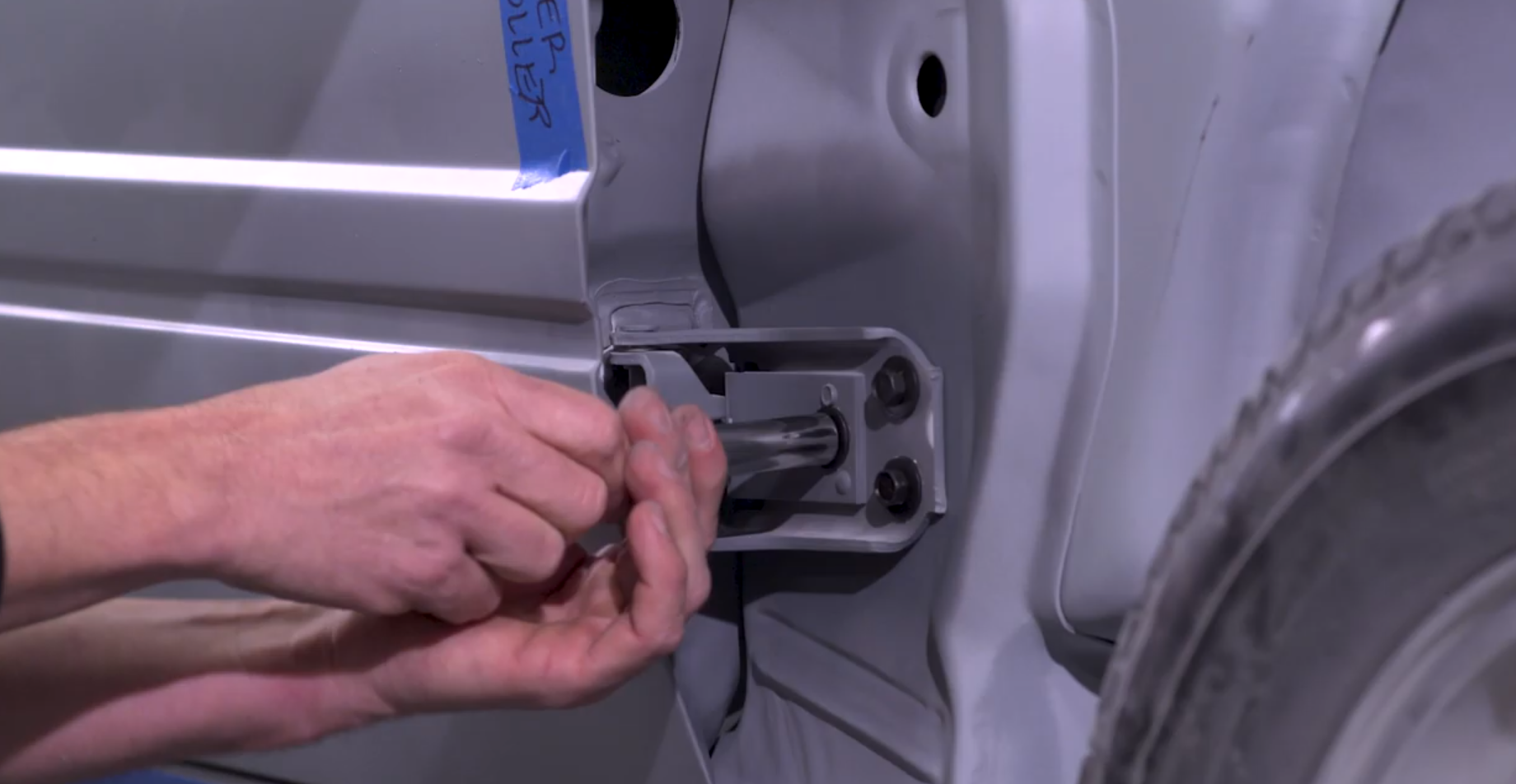 Other than all of the seam sealing and caulking we have done to Mercury Rising, there were alot of holes that still needed to be filled.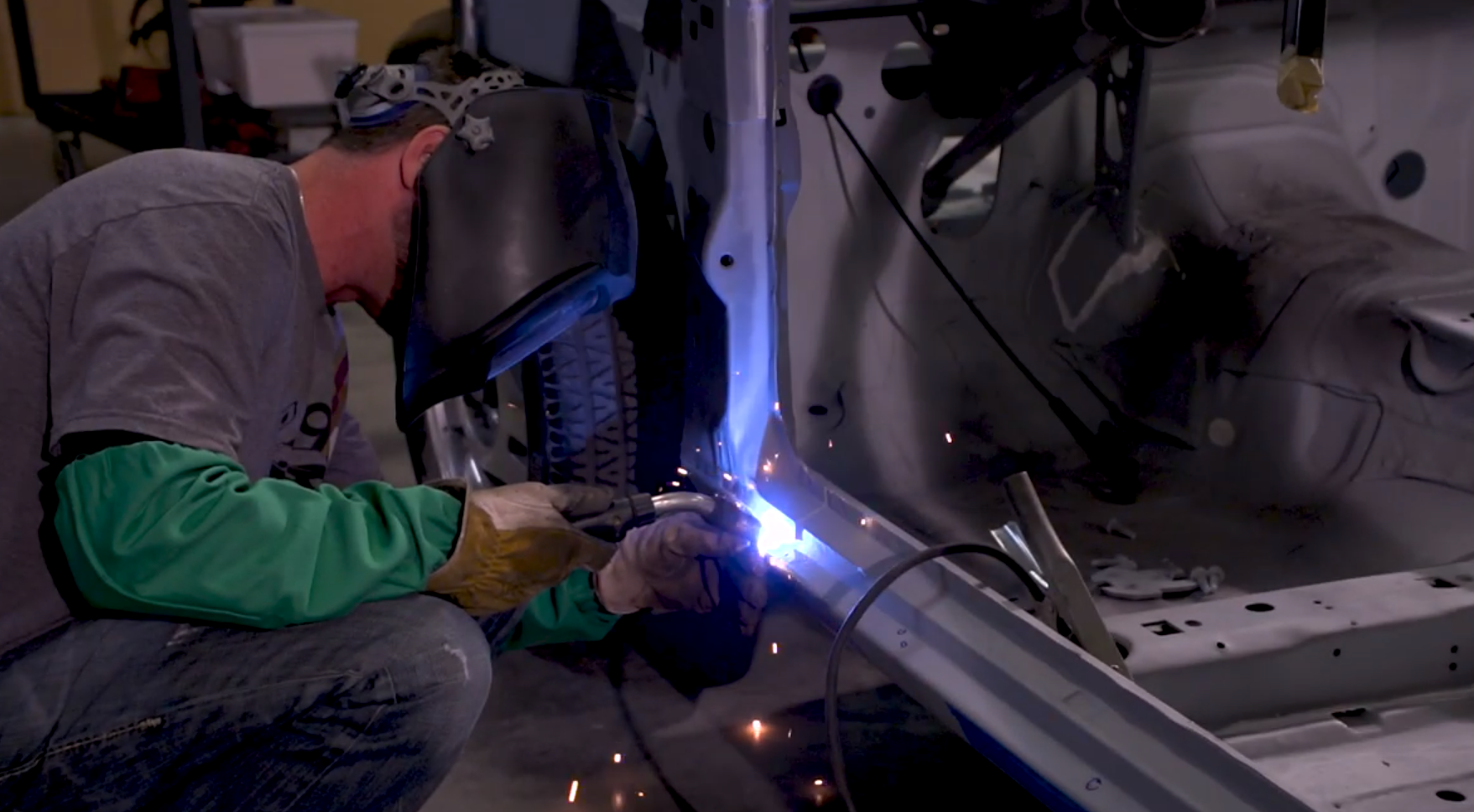 Of course, we were going to need to roll our fender lips to fit the killer wheels we are outfitting this ASC McLaren with. Now it is going to roll to J.R.'s with the front and rear bumper on it as well as the subframe connectors. This is to ensure that the full underside of the vehicle is painted to match the exterior of the vehicle. The next time you see this car, it will be rolling out of the paint booth!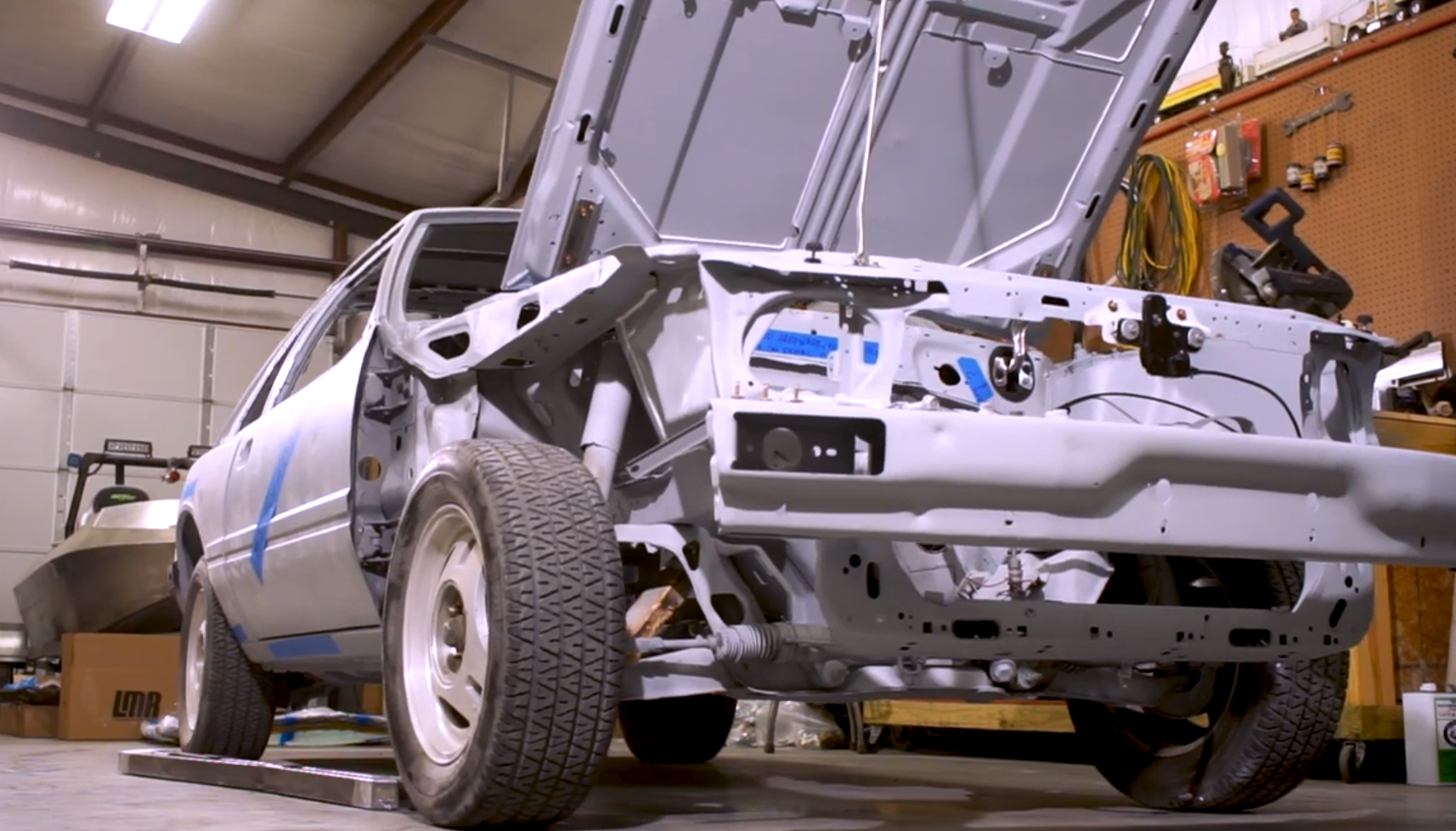 ---