Project Mercury Rising has landed at J.R.'s Custom & Collision. Here it is going to undergo a total transformation. Most of us in the auto industry know that the paint and body process can be grueling, and our Capri has a decent amount of work to be done to make it right.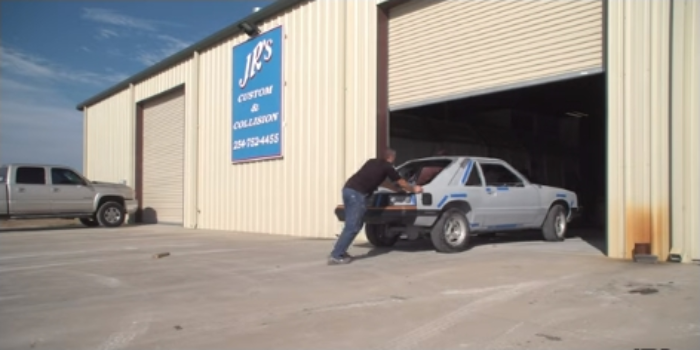 So to meet Shannon's ridiculously meticulous standards, the factory suspension was removed, and the car was loaded onto a rotisserie. Yes, that's right, a rotisserie. You don't typically see Capris on a rotisserie, let alone a Fox Body at all.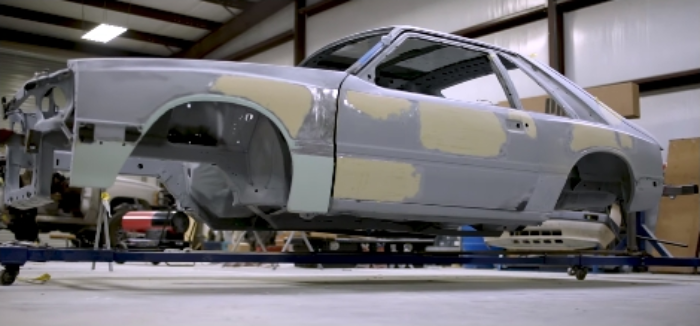 Having the car on a rotisserie is going to allow the body guys to address any and all areas of concern on the Capri. This includes additional seam seal, fender lip modification for the killer wheels we are installing, and several hours of correcting imperfections before the car can be shot in primer. Not to mention, we did have to source a few bumpers until we finally found one that would work.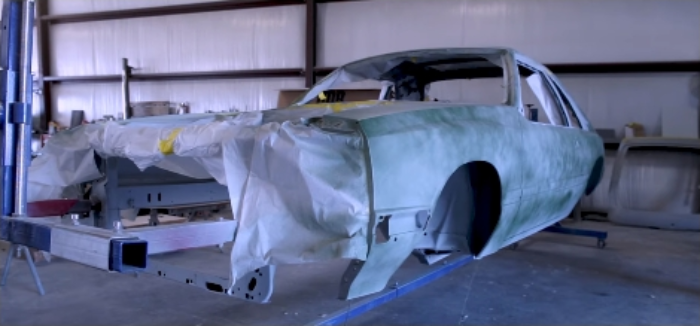 Once the primer was shot, the car was then block sanded to further reduce surface waves and minor imperfections. Doing this is going to ensure that once the base coat and clear coat are put on the car, you get the prestigious mirror like finish.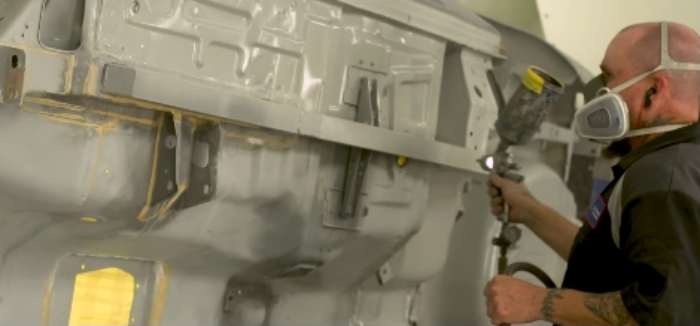 Before the first coat of Midnight Blue Metallic paint, the car was shot in a sealer to not only lock in the primer, but to prepare all surfaces for the initial base coat.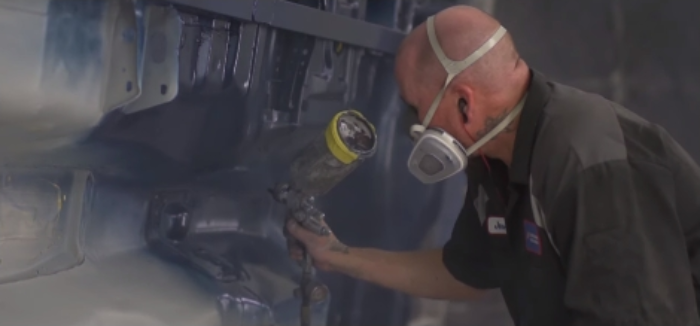 Some Midnight Blue Metallic paint was mixed up, and the satisfaction of seeing that beautiful color being sprayed onto the car, boy was it rewarding.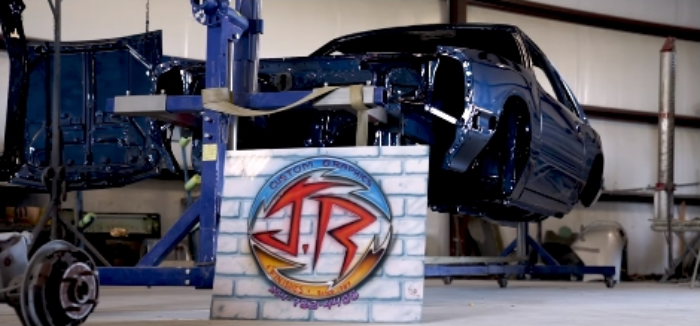 After the car was clear coated, and proper curing was achieved, Shannon initiated his appreciation to J.R. and his crew and the car was loaded back onto the rotisserie and taken back to the hideout for assembly.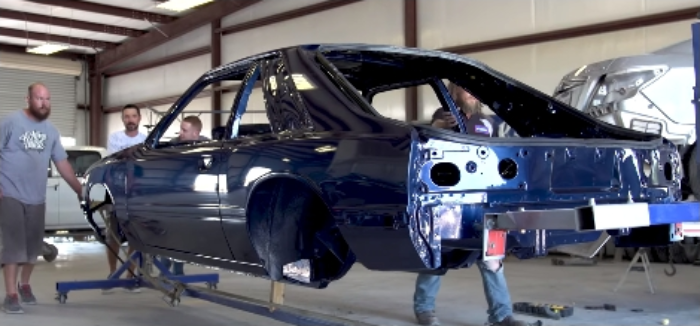 ---