On this go around with Mercury Rising, the car has made it back to the hideout, we have taken it off the rotisserie, and put it back on the factory suspension for the time being.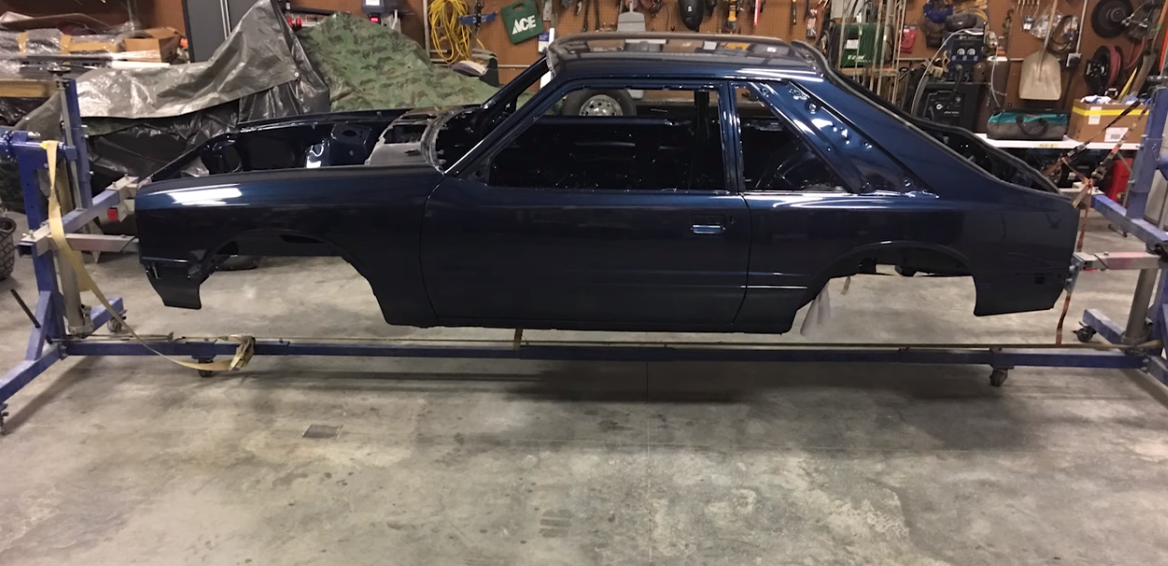 While the car was being cut and buffed, Shannon noticed a few areas around the hatch that needed to be reshot. Luckily, that was a lot easier to fix than what it seemed.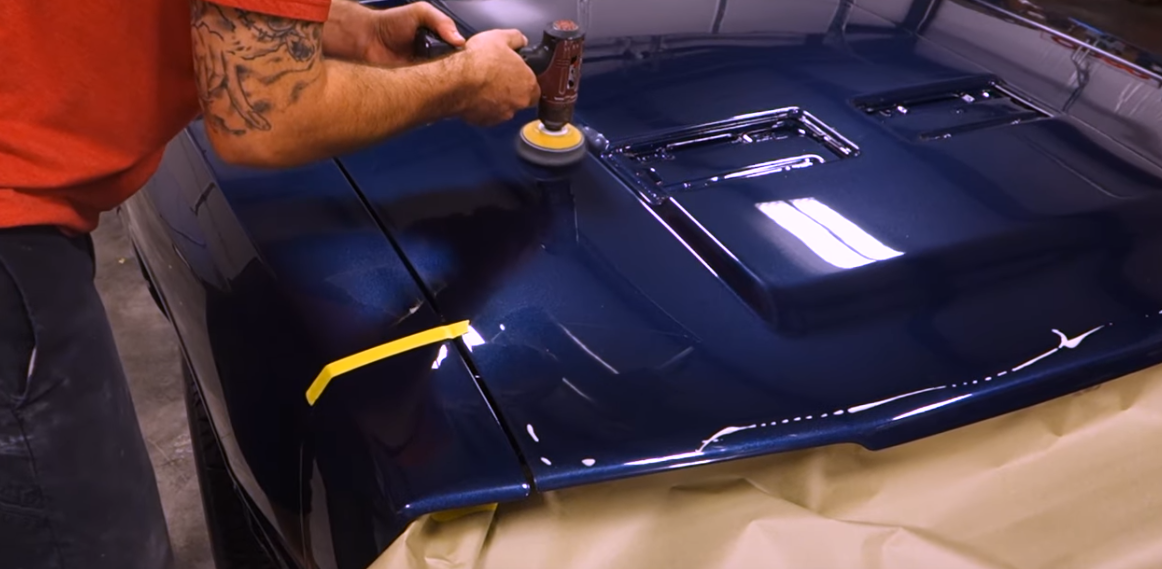 Because the car had been in multiple accidents, Shannon did have to source new doors. While he was masking off the doors, he noticed that he had sourced manual doors. No biggie though, just take a hole saw and drill through new painted doors right? That is exactly what Shannon did to keep things moving.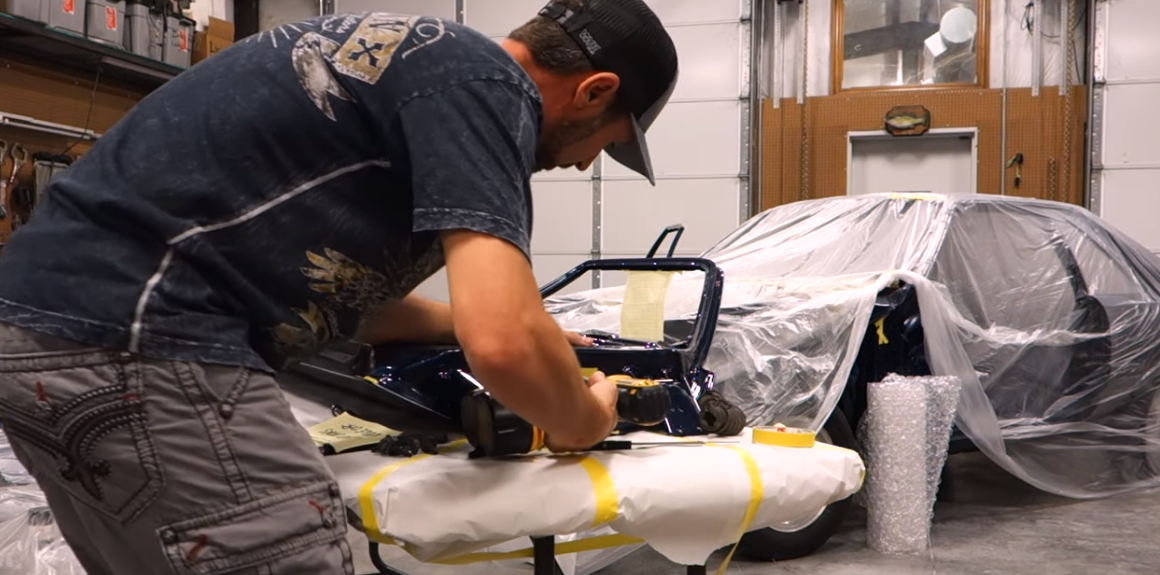 The car was then covered in a drop cloth so that several exterior components could be painted in the factory grey paint color. These parts included body moldings, rear wing, outer door belt moldings, and many other pieces.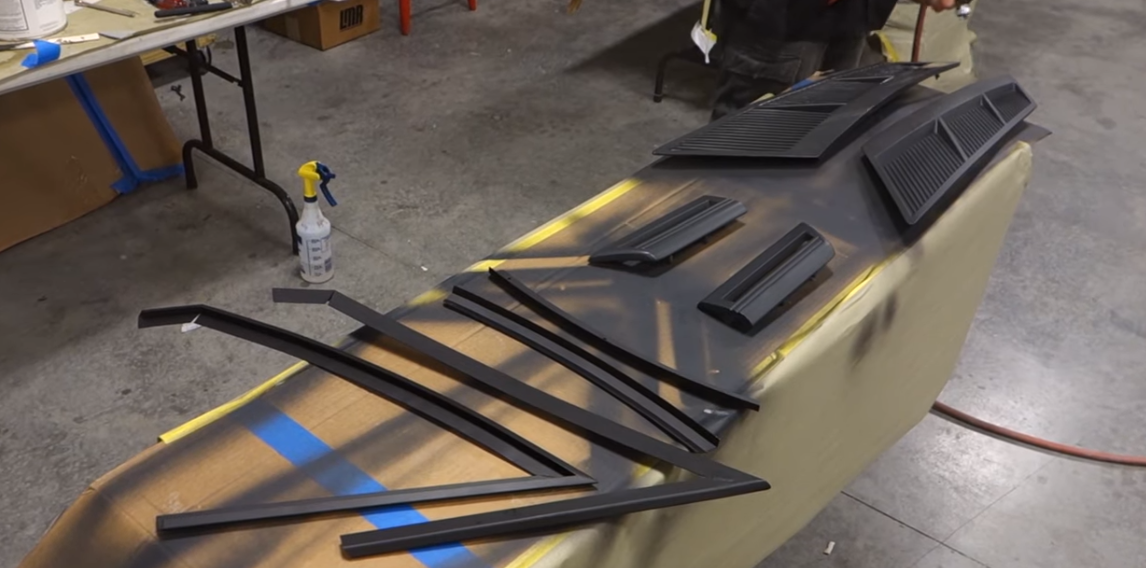 The headlights and tail lights were installed and then Shannon switched gears to work on the interior insulation.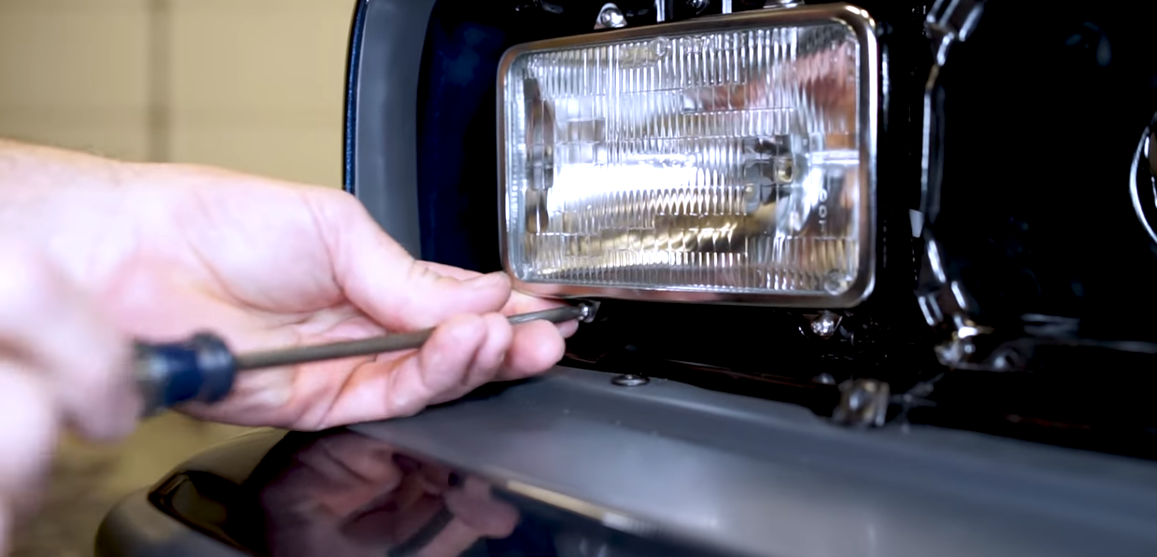 Now if there was a flat spot on this car, it got boom matted. From the floor pan, to the roofs, the hatch area, you name it - it was insulated.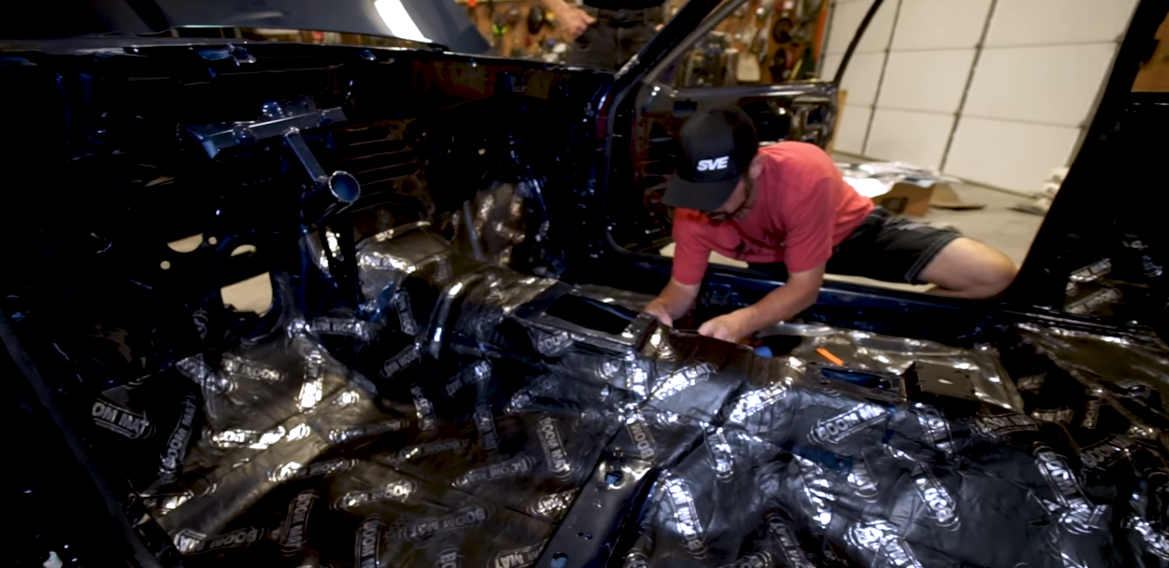 After all of the boom mat was installed, a complete set of insulation kit was installed to further reduce vibrations and road noise.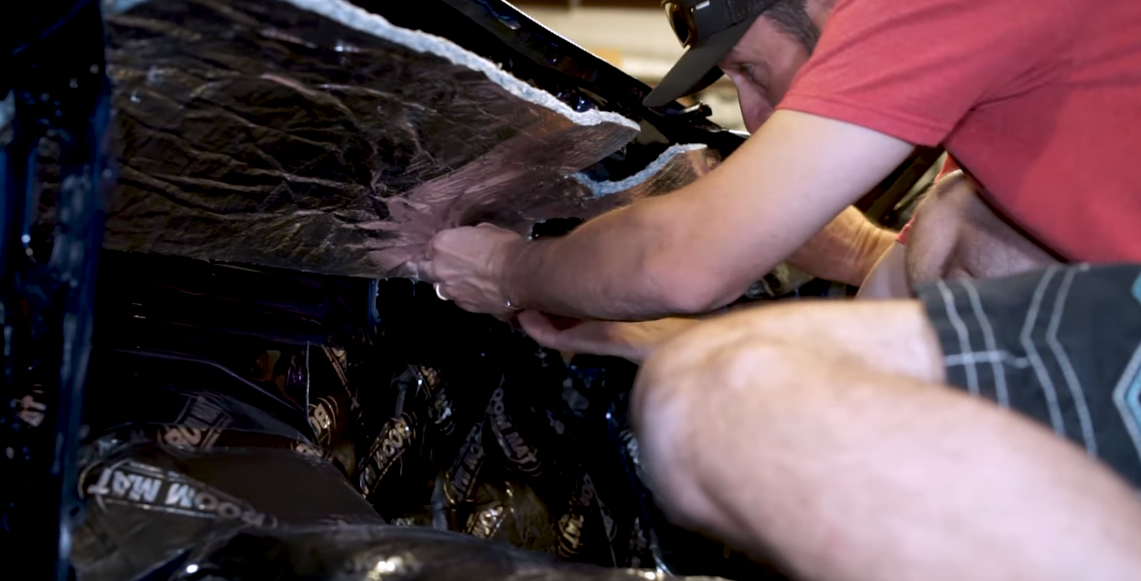 The last step to this multi-layer interior insulation project was Scott Hubbard putting in an awesome firewall insulator to make sure Uncle Ted has a super quiet interior.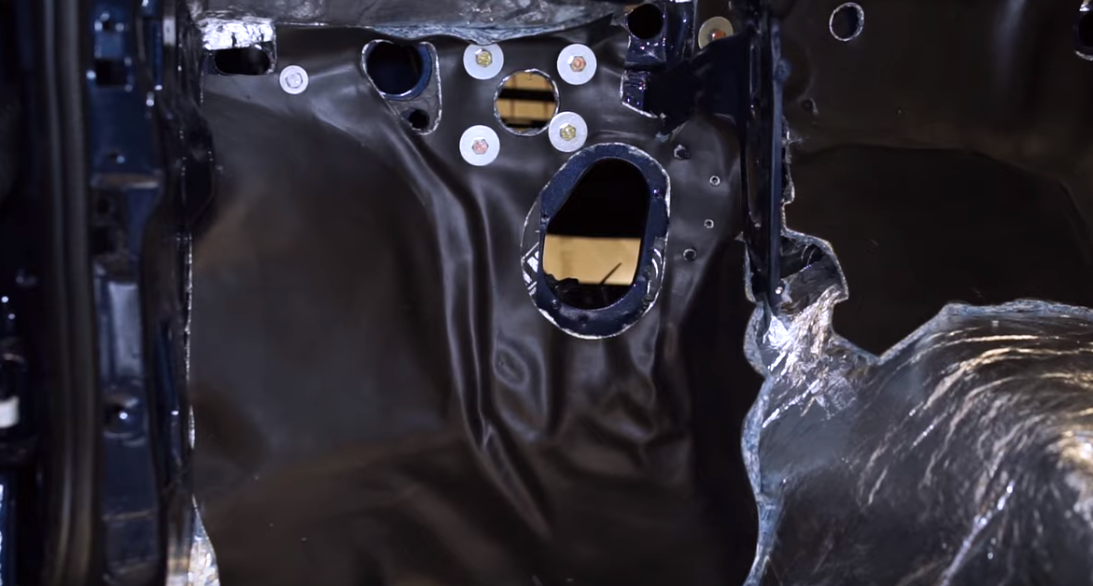 The run channel weatherstrips, outer door belts, lock cylinders, quarter window frames, and the door handles were installed.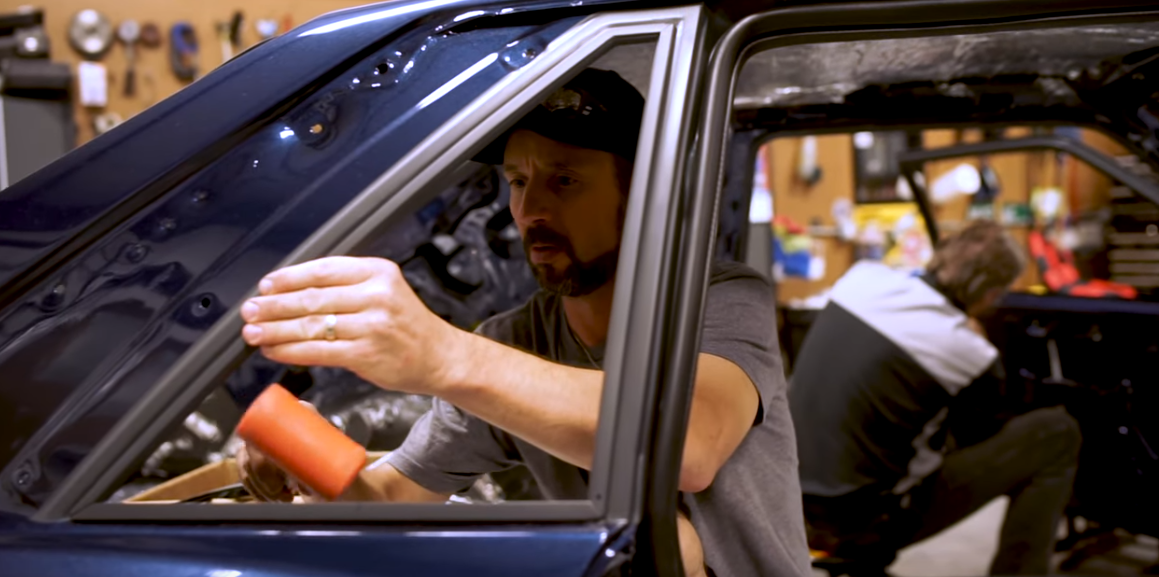 While all of this was going down, the factory seats were completely disassembled by Dougie England, who is a long time best friend of Shannon. These were sent to a local upholstery shop to get freshened up.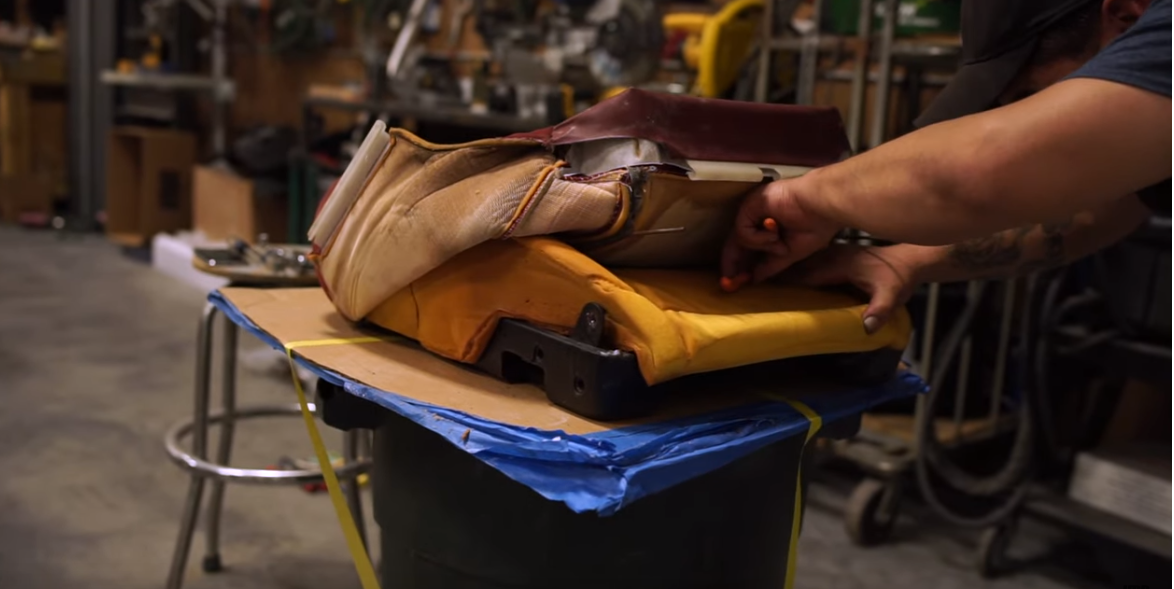 With the help of Tony Heady, another one of Shannon's good friends, and his sons Jourdan and Curtis, they installed the bubble glass into the rear hatch along with a new Ford original windshield.
At this point, the Capri is coming together and looking really good. Shannon addressed a few exterior moldings while Scott and Dougie addressed the HVAC box and laid out the carpet. There is still plenty to come so stay tuned!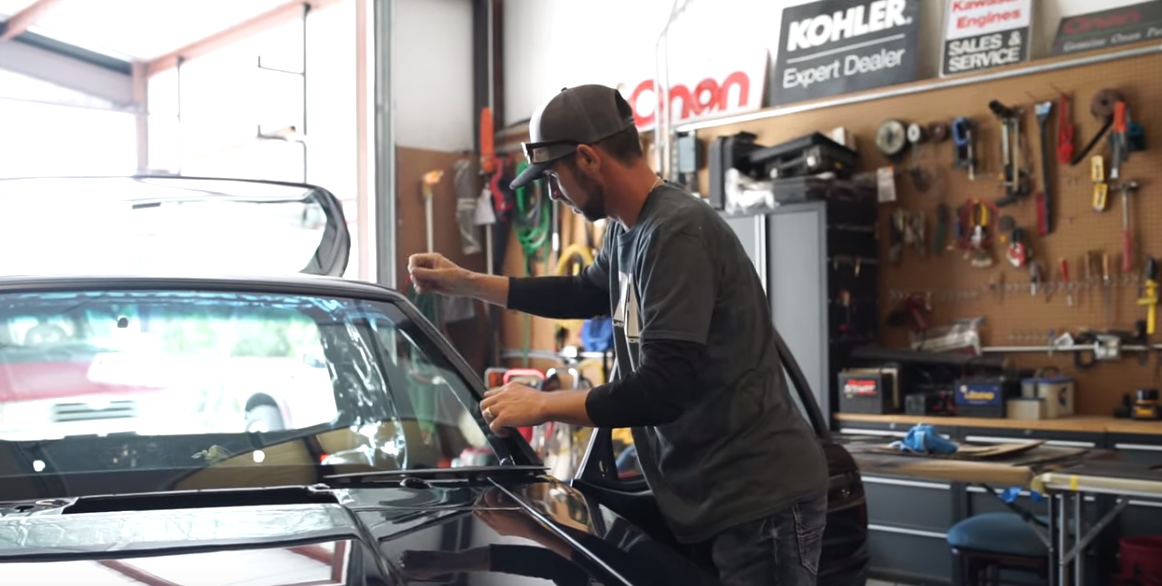 ---