It's time to reveal Mercury Rising, and hand over the keys to Uncle Ted. If you have not seen the other episodes, we highly suggest you get caught up as this Mercury Capri has gotten a total transformation. So here's the low down on the reveal! Shannon has created this simplistic, humble idea to surprise Uncle Ted with his ASC McLaren Capri.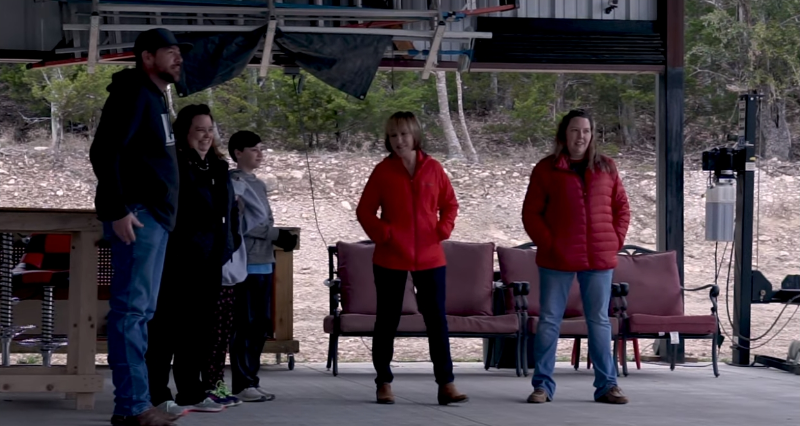 It just so happens that it's Ted's brother Tim's birthday weekend and Shannon has flown him to Texas to not only celebrate his birthday with his family, but play a key role in the reveal to Uncle Ted. The setting for the reveal is the hideout. This is where Shannon's family, close friends, and anyone who help build the Capri gathered to share a day that I think ALL car enthusiasts dream of.The plot is as follows, Ted thinks that he's bringing Tim to a surprise birthday party. Well, it just so happens Tim is fully aware of what is about to happen. Now that Ted and Tim have arrived, Shannon and his family exchange greetings while the rest of us stayed tucked away in the hideout anxiously awaiting!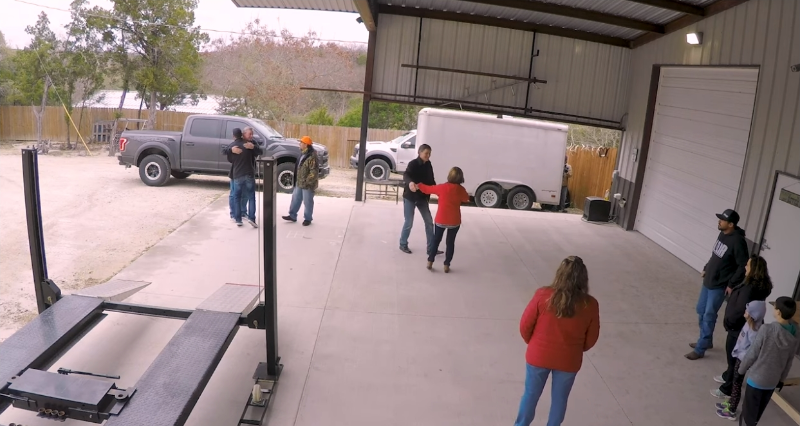 Shannon wasted no time. He positioned himself and Uncle Ted exactly where they needed to be and with multiple cameras rolling, and even one of our camera guys hiding behind the small trailer, Shannon hit the button to the garage door! That was Hank Huisman's que to turn over the Coyote-powered Capri and drive it outside. I mean think about, who better to drive the car than Hank Huisman! Hank was the one who helped Shannon locate most of the original ASC parts. At this point, it was starting to sink in with Uncle Ted that this Capri really was his!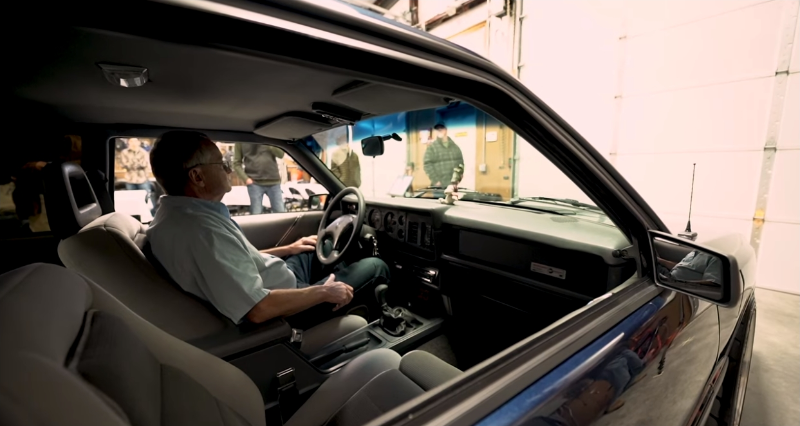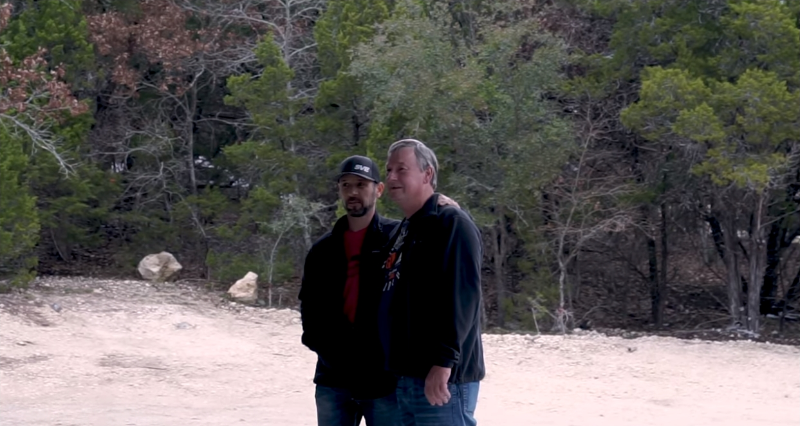 Uncle Ted made his rounds and then Shannon introduced the rest of us to join in on the celebration. Still overwhelmed with joy, Ted expressed his appreciation and gratitude to everyone else who was involved with the project.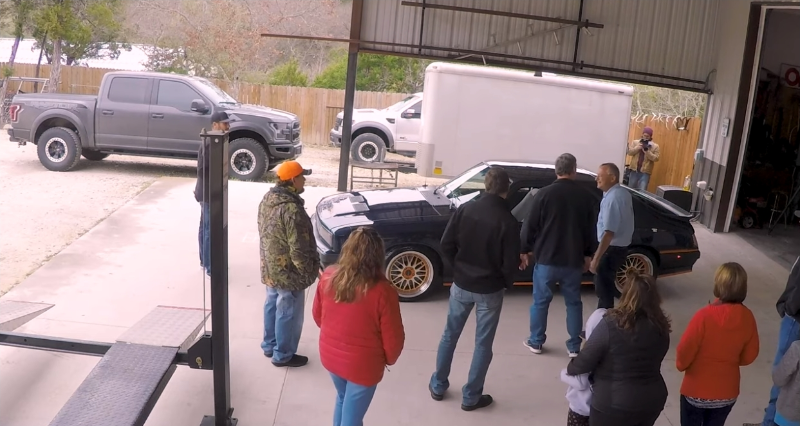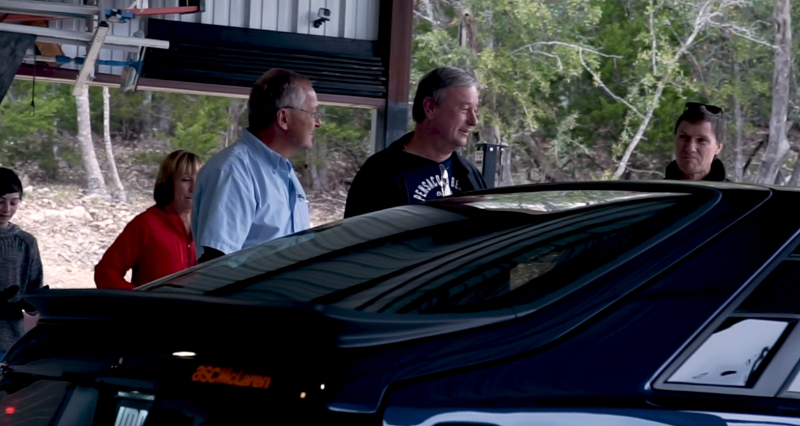 Now if you've followed the build, we mention in episode 2 that Ted was part of the tear down and Shannon had told him that "they would get to the car one of these days." Well, the Coyote engine was certainly a surprise as Ted figured they would be rebuilding the carburetor and doing a tune up.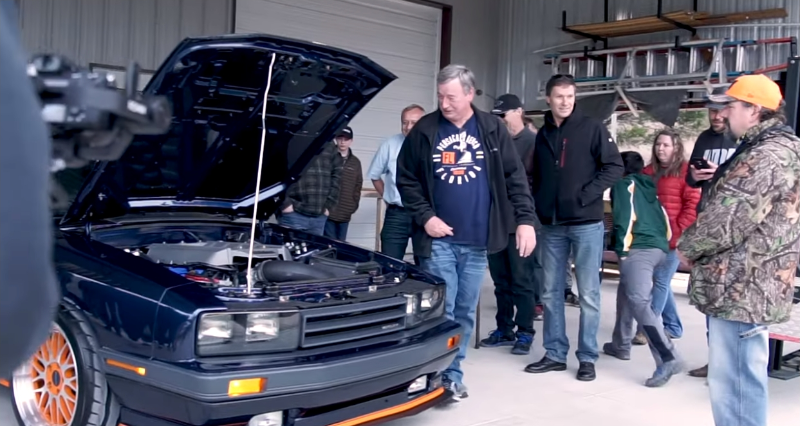 Other than the surprise, the next best thing was seeing Ted take his ASC for a drive. He buckles in with Scott Hubbard and away they go.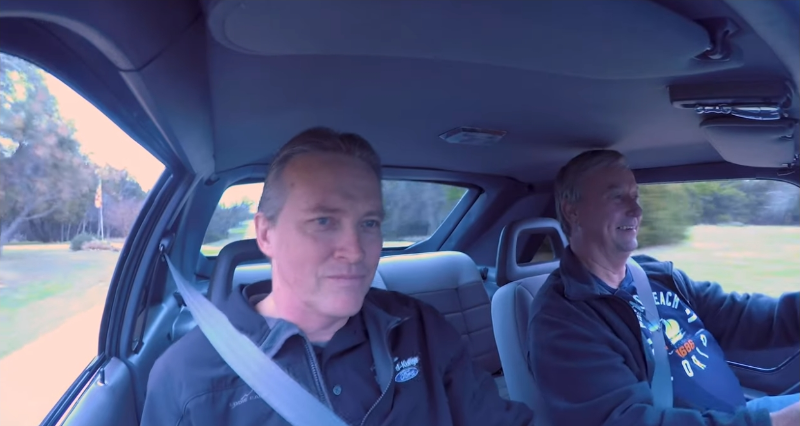 This gave the rest of us time to get the 4-post lift situated that way when they returned we could get the car in the air and show everyone the amount of DETAIL that was put into the underside of the Capri.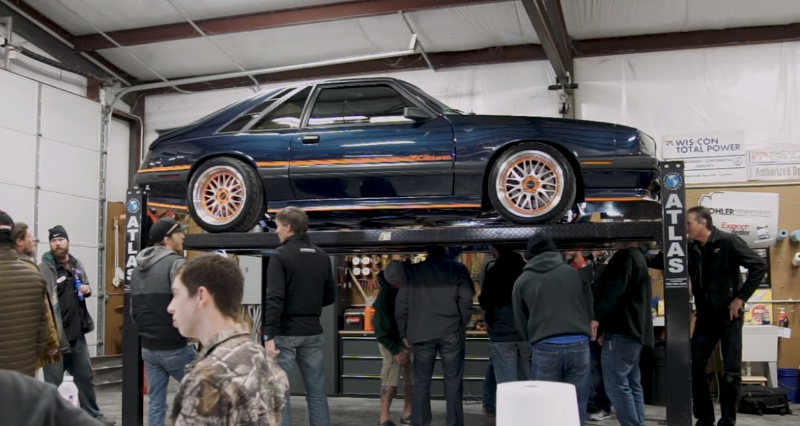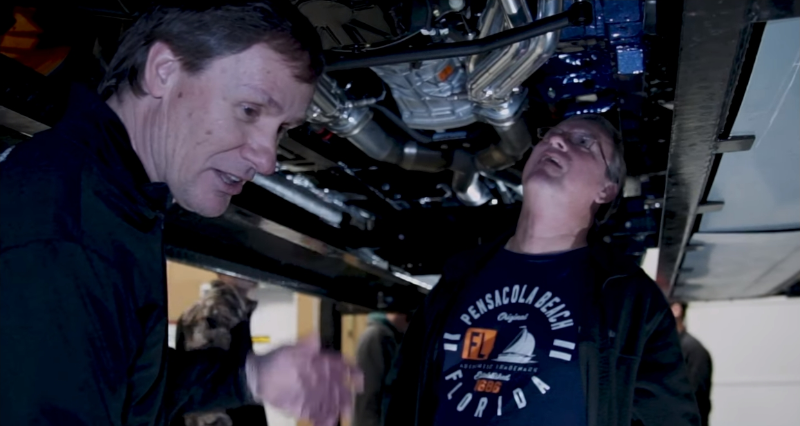 Amongst all of the car talk, everyone sang Happy Birthday to Tim and then we were able to get Hank Huisman's feedback on this awesome, one-of-a-kind build.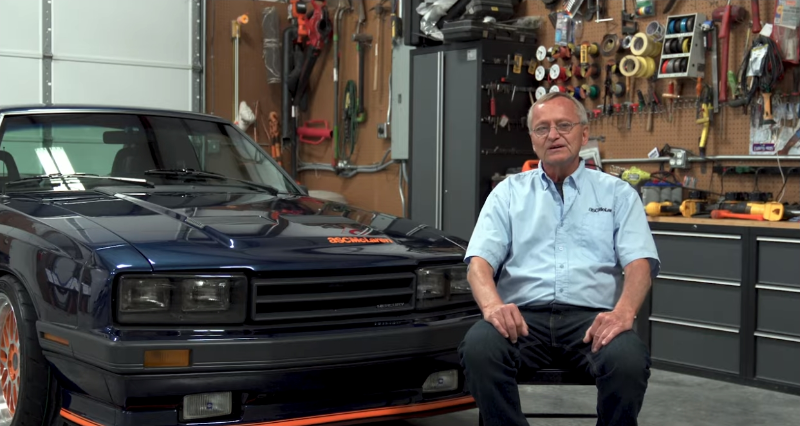 During this entire journey, the Capri only left the hideout twice, and that was for structural work at C&C collision and paint at JR Customs. Shannon put a lot of 14 to 16 hour days into this car over the course of several months. Not to mention the help from multiple amazing people.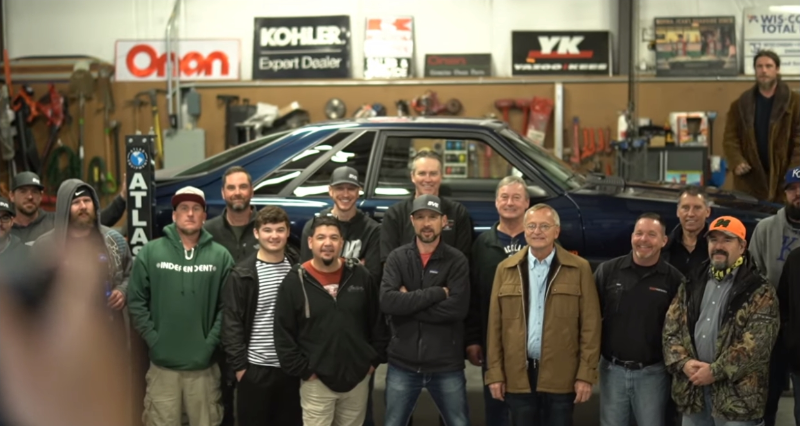 This ASC McLaren is now 1 of 1 and was HAND built for Ted Vaughn
Like many of you watching, Shannon is a die-hard Fox Body enthusiast himself and loves building things with his own two hands. What better way to form a legacy, than restoring an ASC McLaren Capri for his Uncle Ted. Every last detail, part and component on the Capri was carefully crafted to perfection. At the end of the day, there is SO much to talk about with Project Mercury Rising, but we'll save that for another day. On behalf of Shannon, Uncle Ted, Shannon's family, and EVERYONE else who played an important role during this amazing project, we hope that you all have enjoyed this humble journey by REAL enthusiasts just like yourselves.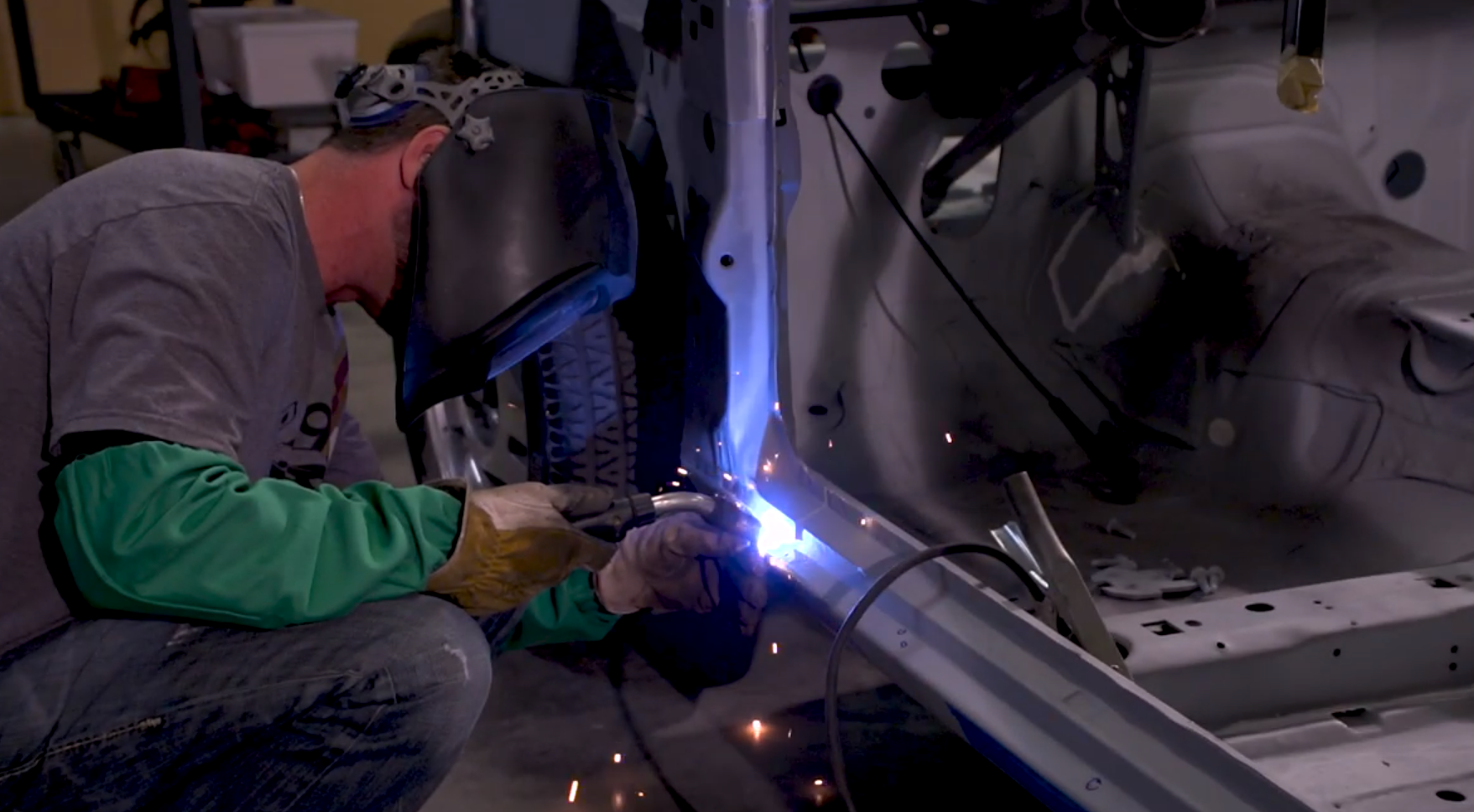 2019 does mark the 20th anniversary for LMR, and we will be celebrating that accomplishment at our annual cruise-in where you can see this unique build in person, and witness the amount of hard work, dedication and detail in Ted's ASC McLaren. For more info on the LMR cruise-in be sure to click the link below.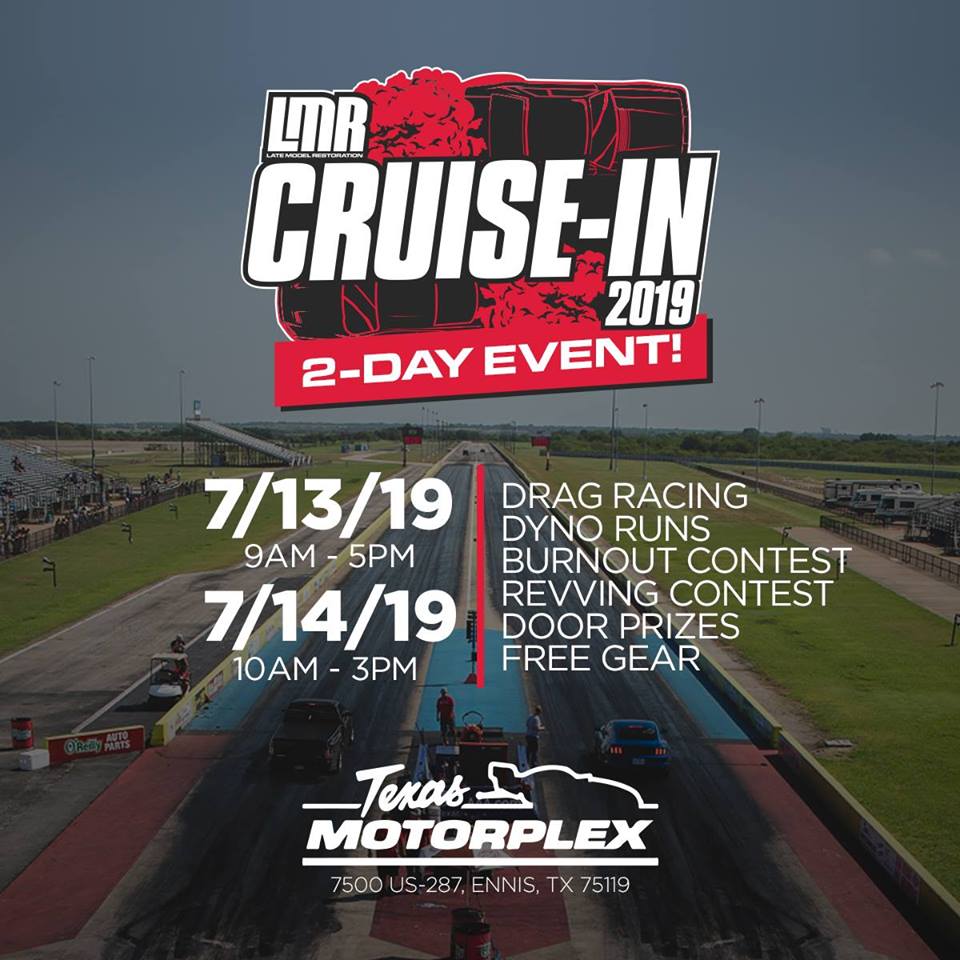 ---