After the end of the Fox Body Mustang, Ford introduced a major change for the beloved Mustang in 1994. These changes included total interior and exterior revamps with design cues more reminiscent of the 60's Mustangs from the days of yore. The smooth lines, side scoops, tri-bar taillights, and running pony in the open grill excited the Mustang faithful! Adding new, vibrant, and aggressive colors would only help to propel the SN95 and New Edge Mustangs into the future!
With 23 color options for the SN95 from 1994-1998 and 28 color options for the New Edge from 1999-2004, Ford gave the Mustang enthusiast several ways to stand out from the crowd! Let's look at our best colors for the SN95 and New Edge Mustangs! These are in no particular order.
---
Best SN95 Mustang Colors
---
Dark Shadow Grey (2003-04)

This color can be found on all Mustang models from 2003 and 2004 but most notably the Mach 1 and Cobra cars made this color popular! The depth of this smoky New Edge Color complements the sharp body lines and adds to the Mustang's muscular appearance at the end of the run of the Fox Chassis.
---
Mystic & Mystichrome (1996 Cobra & 2004 Cobra)

fordauthority.com
The First-Ever Factory Color-Changing Paint. Period! Ford did these cars correctly when they introduced a paint that would flip to different colors depending on the viewing angle. Mystic and Mystichrome were colors only found on the SVT Cobra, Mystic in 1996, and Mystichrome in 2004.
The 1996 SVT variant could flip colors between purple and green with hints of amber/gold, orange and a few shades in between depending on the type of light reflecting off the BASF developed paint. Interestingly enough, the $20 bill that was released around the same time the Mystic color was released had a newly painted strip featuring the same color!
"When we developed this mystic color for Ford, we knew it would be groundbreaking and give us an edge," said Paul Czornij, technical manager of the Color Excellence Department at BASF. "It is interesting that this color-shifting effect showed up in both the automotive industry and at the U.S. Department of Printing."
In 2004, slight changes were made that included ChromaFlair pigments being added to the basecoat to help produce shifting shades from a bright topaz green to cobalt blue, royal purple, and finally to a deep onyx black.
---
Highland Green (2001 Bullitt Only)

There is something about the Dark Highland Green paint! This beautiful deep green color was the first of Ford's throwback designs that paid homage to the 1968 GT390 driven by Lt. Frank Bullitt himself, Steve McQueen. This muscular paint job had a certain elegance and style that is unmatched by other Mustang colors. Of the 5601 Bullitt's made by Ford, 3041 graced our presence in this classic color.
---
Autumn Orange (1997 Only)

mustangspecs.com
Ok, I know what you're thinking, "why not Competition Orange?" Well, it was on the list in this spot but if you are a Mustang enthusiast, you know about "Comp Orange". How many of you have seen this amazing deep orange color known as Autumn Orange? It was only around for the 1997 model year and with its red/orange sparkle, it could have easily been a popular option on New Edge Mustangs as well.
---
Performance Red (1999-02)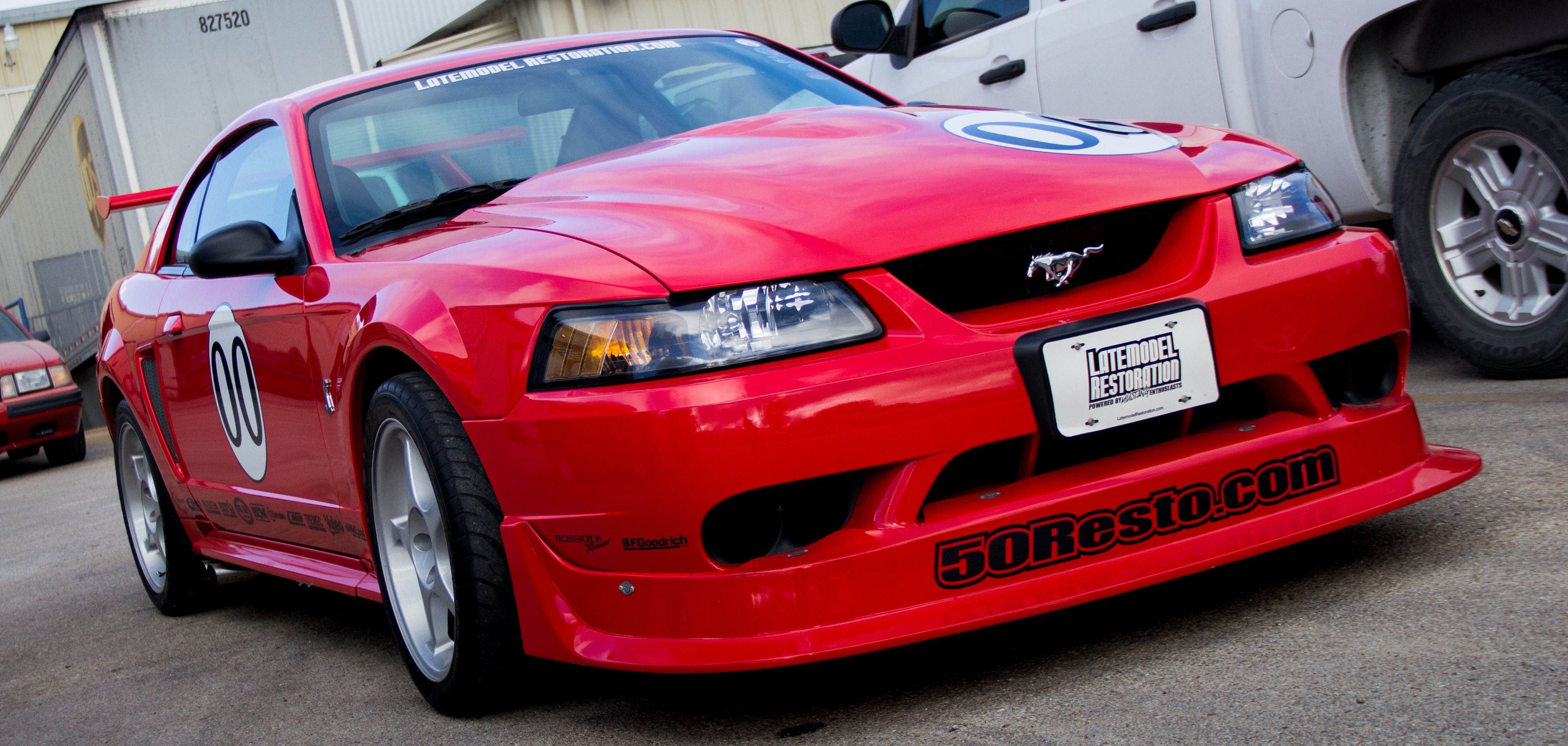 2000 Cobra R. Enough said. While Performance Red was used only on New Edge Cars from 1999-2002, by far the most popular Mustang to wear this color was the race-ready beast with the DOHC 5.4L, big wing, aggressive front air dam, and large louvered cowl hood. Also known as the 2000 Mustang Cobra R.
---
Chrome Yellow (1998-99)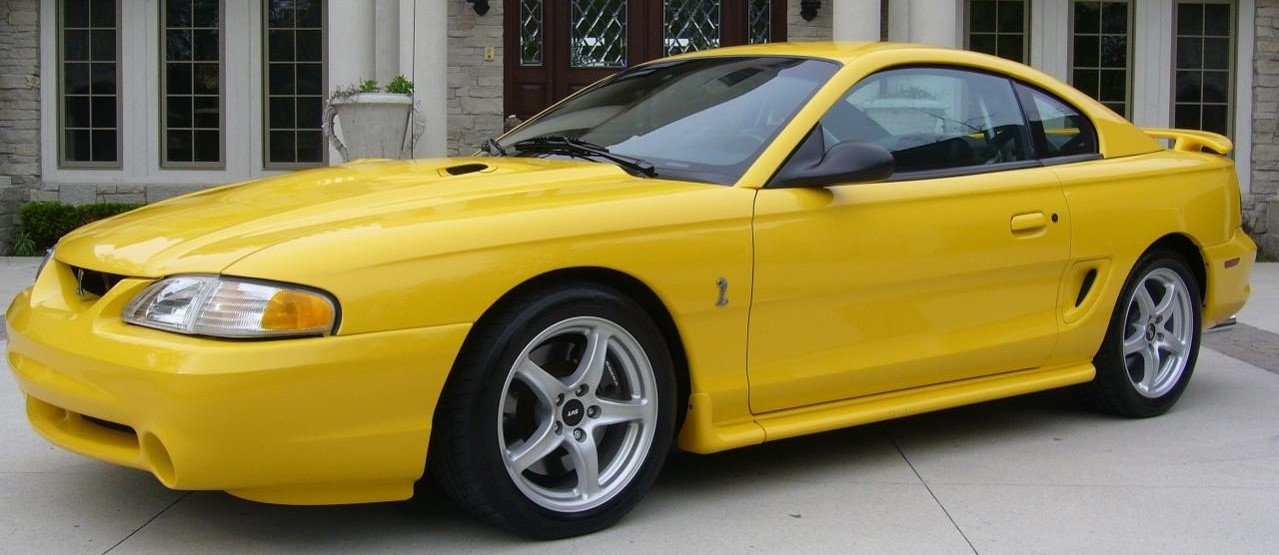 mustangspecs.com
When I think of Chrome Yellow, I think of the 1998 SVT Cobra. A love-it or hate-it color, Chrome Yellow really pops and gets your attention! Pair the color with a Saleen from either year, and we have a winner… even if it is yellow.
---
Redfire Metallic (2003-04)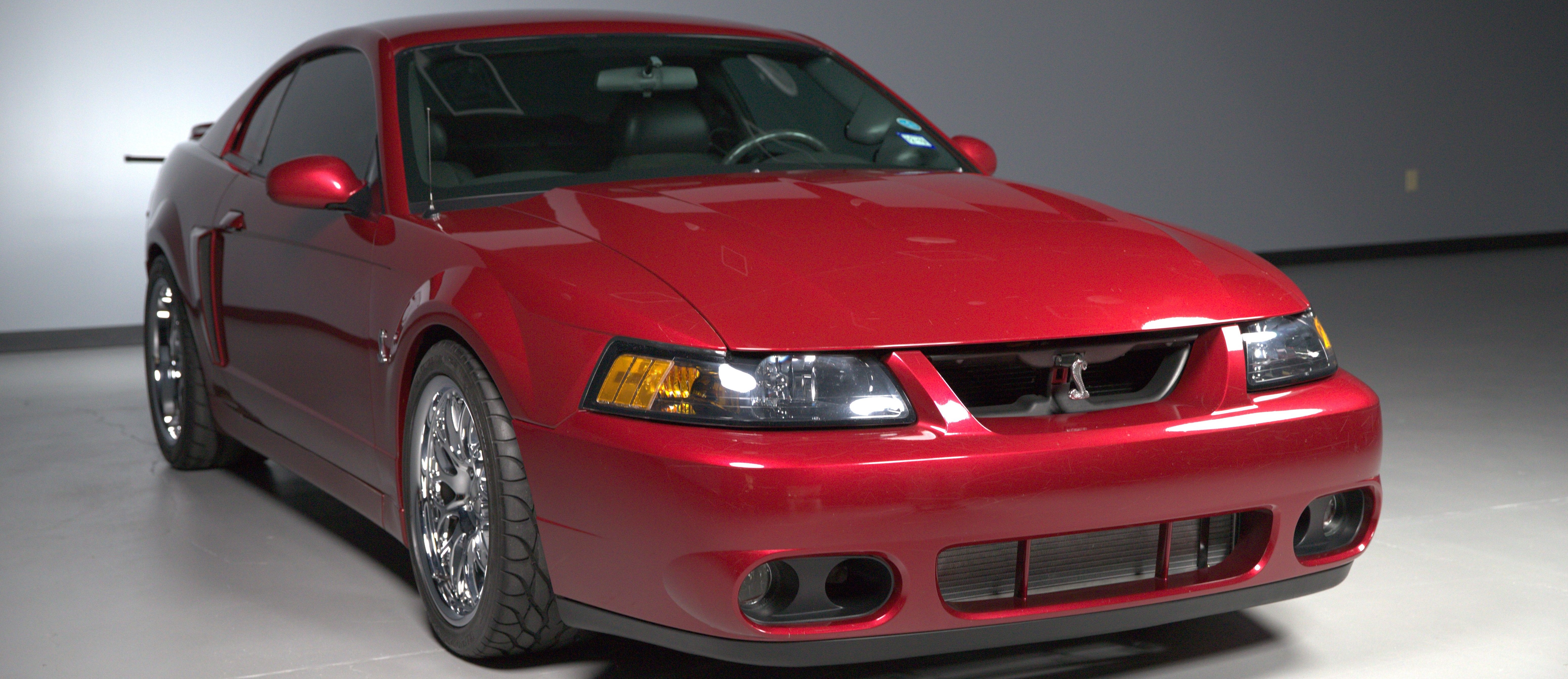 I'm a sucker for a Redhead. This beautiful color shimmers in the sun and looks menacing in the shadows. Redfire Metallic Mustangs have a modern interpretation of the ol' candy apple red Shelby, Boss, and Mach 1 Mustangs of 1968-69.
---
Azure Blue (2003-04 Mach 1 Only)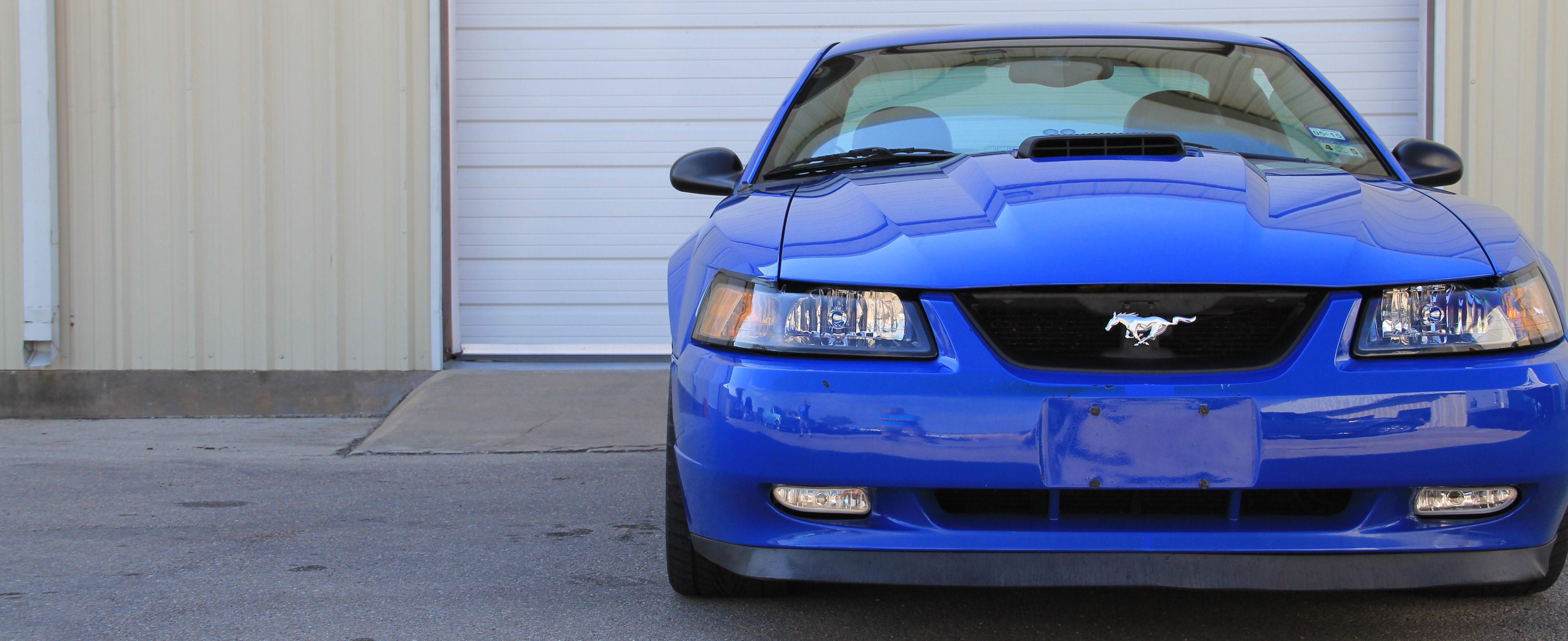 The Next Retro car in line from the 2001 Bullitt was the Mach 1 with all its Shaker Hood glory! Azure Blue was unique for both production years of this 4-Valve Pony! This color is a huge throwback to the Mach 1's and Boss 302's Grabber Blue.
This is truly one of the most unique colors on the New Edge Mustang! There is something about looking out at that elegant Azure Blue Hood with that classic Shaker Scoop poking out.
---
Pacific Green (1996-98)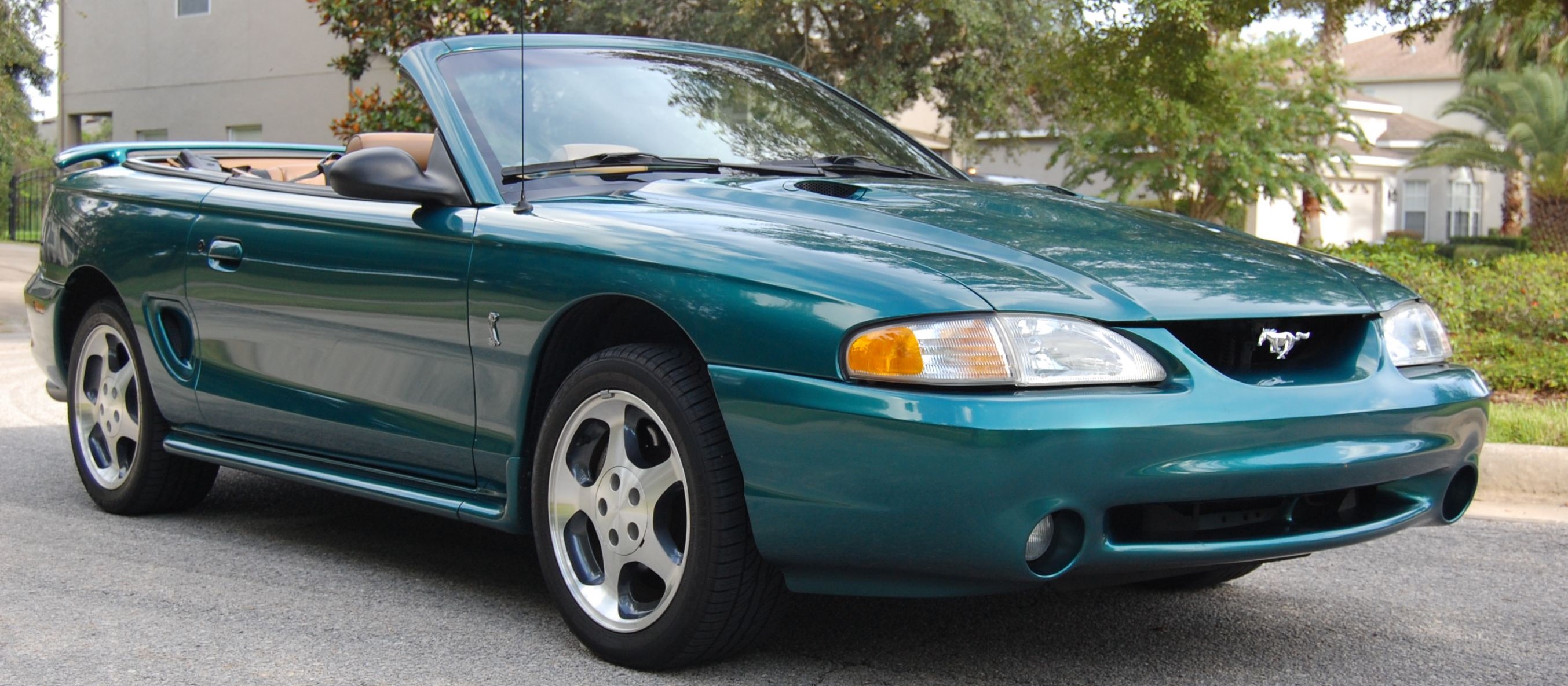 mustangspecs.com
Ford had a number of Green options for the 1994-2004 Mustangs including Dark Satin Green, Deep forest Green, Electric Green (which almost made the list), Tropical Green, and Highland Green. Pacific Green may be an under-appreciated color. To be appreciated, it really needs to be in direct sunlight.
When it is in its element, this shade of Green beautifully complements the body lines of the SN95 Mustang. With its three year production, finding a good example of these colors are getting harder to come by!
---
Bright Atlantic Blue (1998-00)

mustangspecs.com
Another one-year production color for the SN95 and also found on the 1999 and 2000 New Edge Mustangs, Bright Atlantic Blue is a gorgeous light blue metallic color that works well on both New Edge and 94-98 Mustangs.
---
Honorable Mentions
---
Mineral Grey (2001-03: 03 Cobra Only)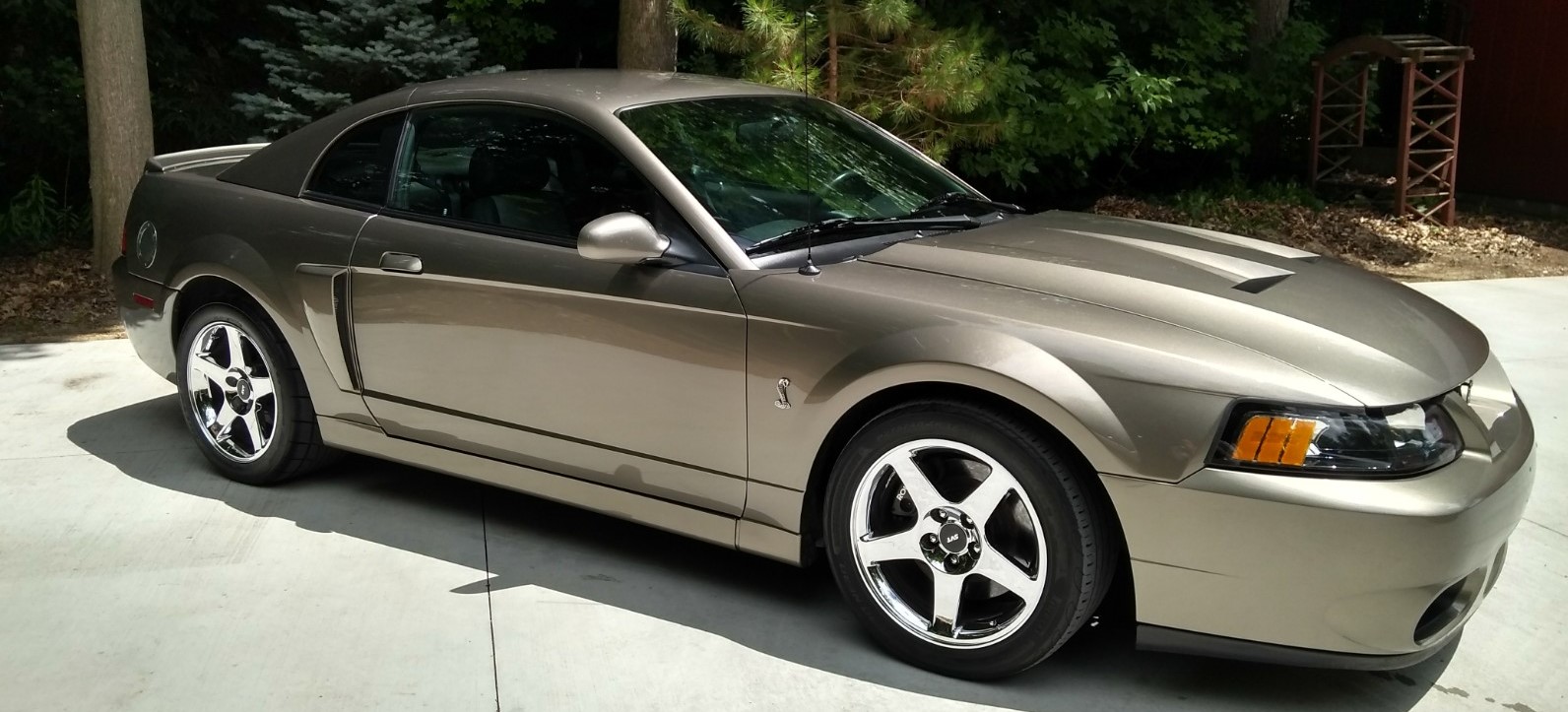 svtperformance.com
Mineral Grey is another unique color that Ford put on the Mustang. A limited run of only three years with the final year (2003) being an SVT Cobra only option, this color is similar to Dark Shadow Grey with more earthy brown tones and it is a slightly lighter shade in comparison. Definitely a favorite color by many!
---
Laser Red (1994-00)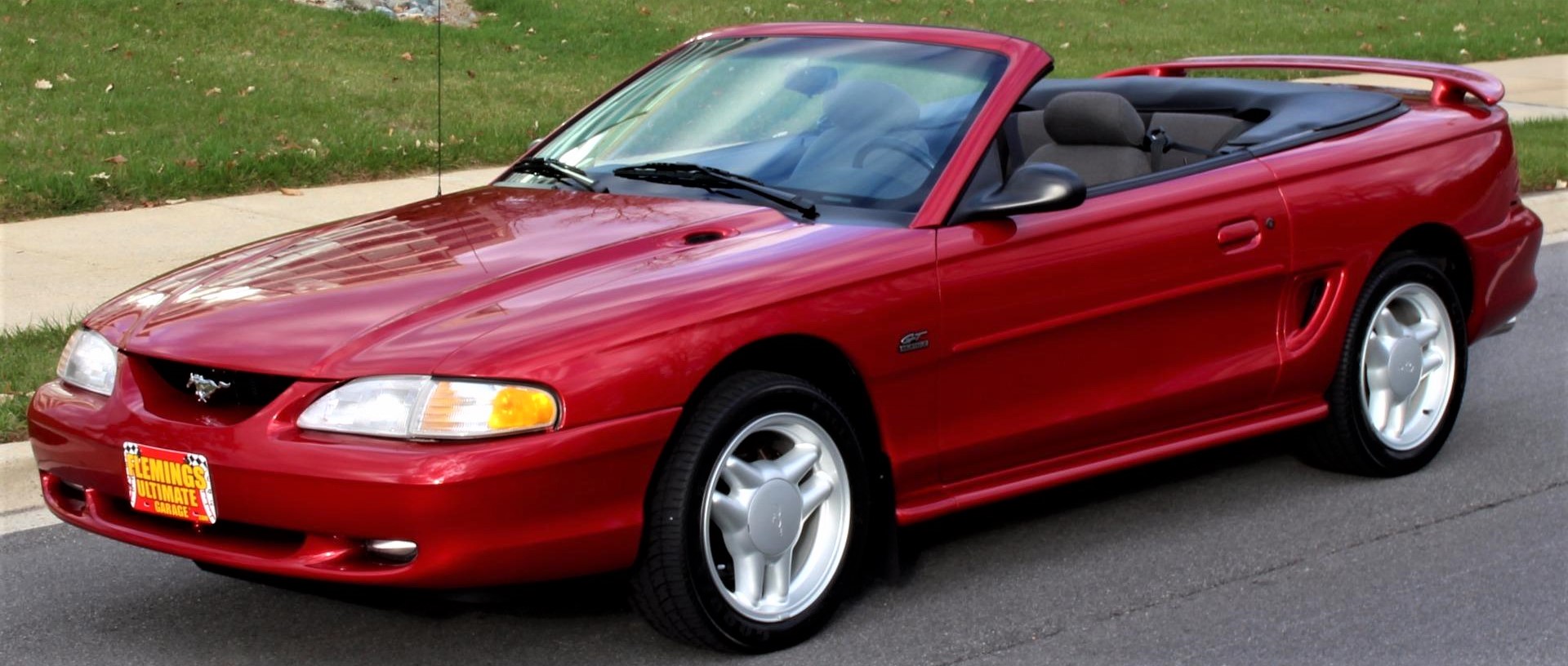 mustangspecs.com
A color notorious for fading into a pinkish color, Laser Red, in all its factory glory, is an amazing deep metallic red that really shows its stuff in direct sunlight!
---
Sonic Blue (2003-04)

Sonic Blue is such a popular color so it was difficult to keep it off of this list. Every time I think about this color, the aggressive appearance of the 03 SVT Cobra is the first car I think of! With only two years of production on the New Edge Mustang, Sonic Blue is the perfect example of Ford Blue on their flagship car!
---
Truth be told, several colors could have made this list. Black, White, and Silver were not even mentioned and they are always very popular colors on the Ford Mustang. The Best color on these cars is a debate that is never-ending! Tell us what your Best Color on the SN95 or New Edge Mustang is and why!
---