Why Do We Offer Different Weights For All Of The Different Years?
Depending on the climate where the customer lives can highly determine the overall thickness of the oil at freezing and at 100 degrees. We put these kits together with oils that can really work on both sides and not have issues in most cases. For example, if you take the 86-09 ring and pinion kits, we include the 75W90. We consider this a more "universal" all year weight over some of the 100% specific weights these cars call for.
Breakdown Of What The Numbers Mean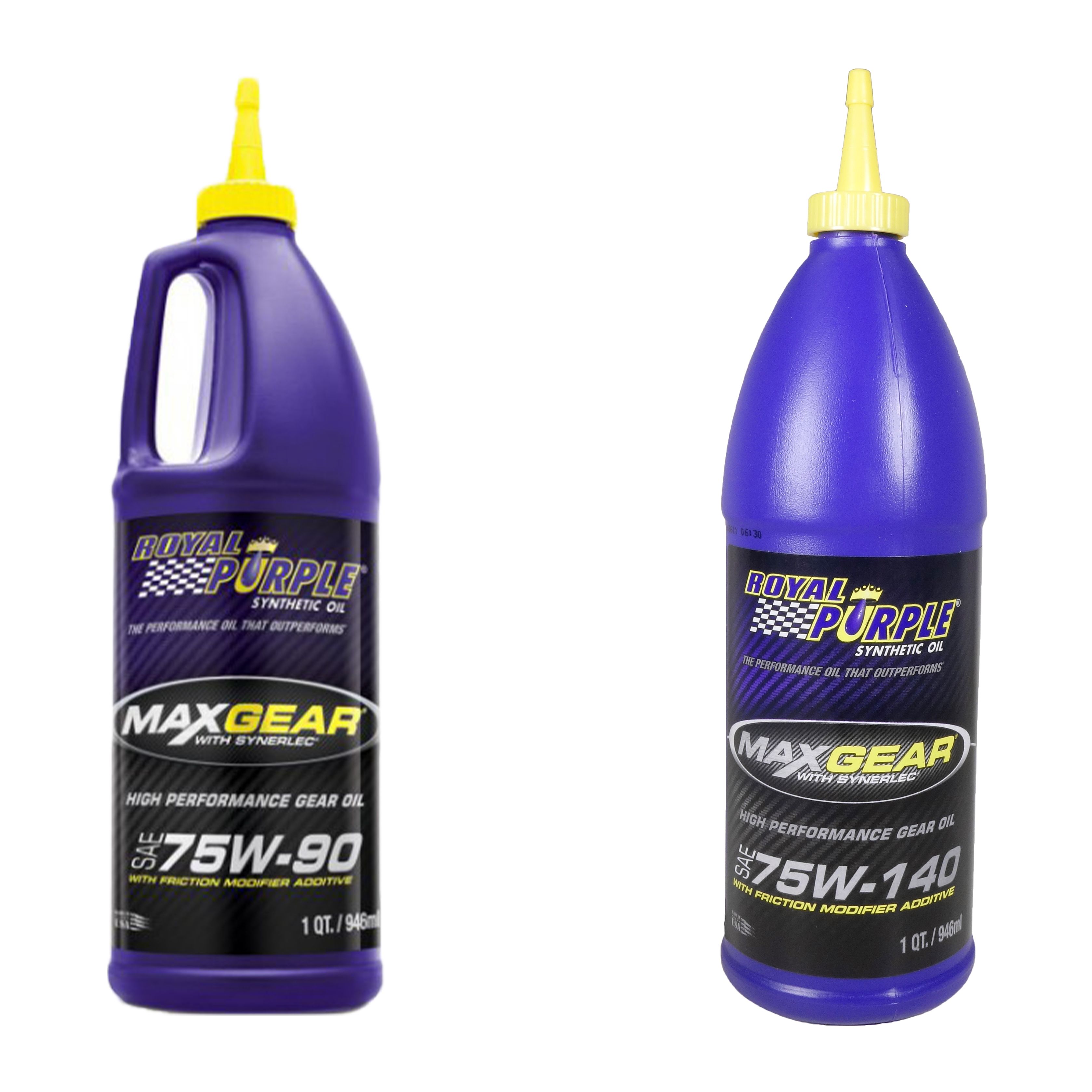 To break it down further the first number refers to the maximum temp at which the gear oil will reach 150,000 CP (centipoise). Centipoise is a measurement of dynamic viscosity that is measured in the centimeter gram second (CGS) system of units. This is a multiple of the CGS base viscosity unit that is named poise (P).
The "W" that is located in the middle simply stands for "winter", which means that it has been tested in a colder temperature than normal. Gear oils are normally tested around 100 degrees Celsius.
The second half of each number, whether it be the 90 or 140 simply refers to the viscosity at 210 degrees Fahrenheit. The 90 being between 14 cSt (centiStokes) and 25 cSt and 140 being between 25 cSt and 43 cSt at 210 degrees Fahrenheit. Centistoke is a decimal fraction of the CGS unit of kinematic viscosity stokes that is equal to a centimeter per second (cm²/s).
Check out our other article for more information on the breakdown of the different Mustang Fluid Capacities!
Conclusion
The first number refers to a cold-weather viscosity. The lower this number is, the less viscous your oil will be at low temps. The "W" stands for "winter" in contrast to what others think that it means "weight" which it doesn't. Lastly, the second half of each number refers to hot weather viscosity (how fluid your oil is at hot temps). Basically, the higher the number is, the thicker the oil is at a specified temp.
---
We at LMR hope that this in-depth breakdown will better help you in making your decision about which type of oil best suits your needs.
---