For this dyno article, we will cover our employee Scott Hubbards 1967 GT350. This highly modified machine is a work of art inside and out. Check out below for more pics, dyno technical data, and the dyno results!
---
Jump To:
Dyno Numbers & Photos
---
← Swipe For More 1967 Shelby GT350 Photos →
---
Dyno Technical Data
289 CID Engine w/9.6 Compression Ratio
T5Z 5-Speed Transmission So Dyno Pull Will Be Made In 4th Gear (1:1 ratio)
Ford 9" - 3.89 Rear-End Gear
Steel One-Piece Driveshaft
Ford Motorsports Cylinder Heads
Cobra Dual-Plain Intake Manifold With a Holly 715 CMF Carb
93 Octane Fuel
Lunati Camshaft
Long Tube Headers
---
Dyno Results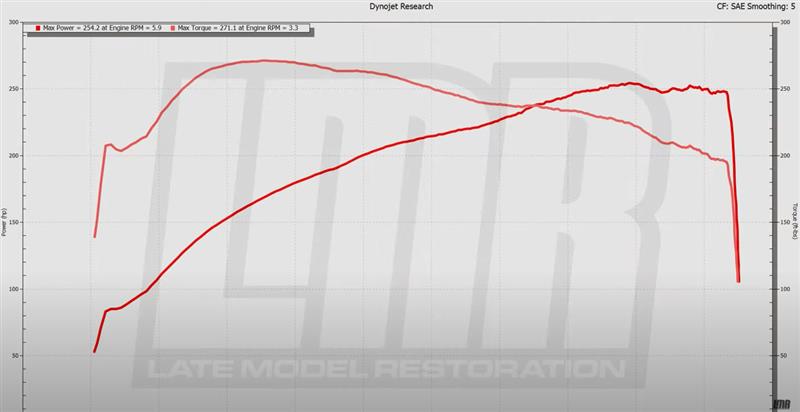 ---
Here are the results! Hubbard's Shelby produced 254 horsepower at 6000 RPM and 271 Lb/Ft of torque at 3300 RPM. We backed this run up with a second pull with the air cleaner removed and the exhaust disconnected. On this second run, we made 269 horsepower at 6000 RPM and 276 Lb/Ft of torque at 4200 RPM. The netted peak gains of 15 HP and 5 Lb/Ft of torque. Not too shabby for a car that was made well before some of us were even born! As always, keep a lookout for more dyno articles and videos right here at LMR.com.
---