Jason Smith has had an obsession for Mustang's since he bought his first one at the age of 15. Since then he has owned over 20 Fox Boy Mustangs (that's alot of broken ashtrays!). One of the most special cars to him was a 1993 Coupe that was modded just the way Jason had wanted. The car sat perfectly and handled great thanks to the SVE lowering springs, SVE upper & lower control arms, & QA1 caster camber plates. The lowered suspension was paired up with a set of staggered SVE 10th Anniversary wheels which gave the car an updated look. The 5.0 motor had a classic tune after the Pipes off road X pipe & Flowmaster mufflers were added. A 1.5" cowl hood gave it a menacing look while he shifted gears in his rebuilt T5 with a Pro 5.0 shifter. This was definitely a car you would want to keep forever. Jason's son Trevor instantly fell in love with it from the day Jason brought the car home. He recalls seeing it as Trevor's Facebook profile picture for years.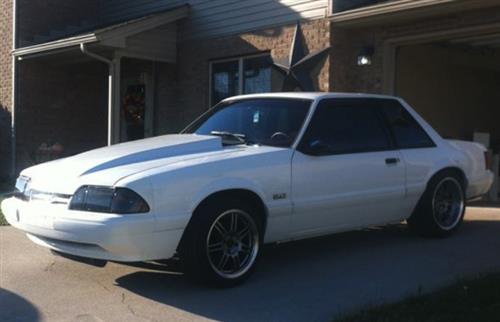 5 years ago, Jason decided to list the car on Ebay with a reserve of $8,000. There were a few bids, however, it did not reach the reserve amount and Jason removed the ad. A few days later, a fellow Mustang enthusiasts, Louie Diaz, sent him an email asking Jason if he still had the car. They contacted back and forth trying to work out shipping charges. After Louie let Jason know that he did not want to pay for shipping the car, he asked if he would be willing to pick him up from the airport and he would drive the car home. Skeptical, Jason, his wife, & his son decided to give it a shot and agreed. On the way to the airport, Jason's son mentioned that he had wish he wouldn't sell the car. This hit Jason hard as he knew his son loved the car, but it was to late to go back on his deal. They picked Louie up from the airport and drove an hour back to his house where Louie instantly fell in love and bought the car. While Jason was counting the money, Louie mentioned that if he ever sells the car, he would let Jason have the first opportunity to buy it back. Jason agreed and wished Louie the best with the car.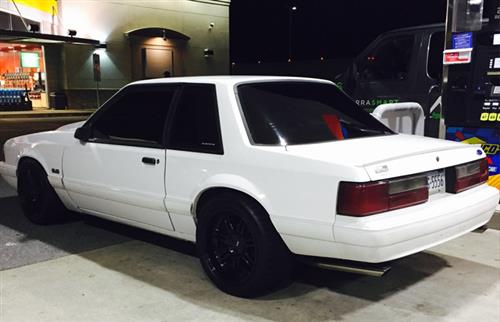 Over the years, Louie & Jason kept in touch, discussing the car and what Louie had done to it since owning it. At the beginning of 2017, Jason gets a call from Louie letting him know what he has to buy a new engine for his wife's GMC and that he was looking at selling the Fox. This was perfect timing as Jason was in the market for buying his son a car for his 16th birthday. Jason immediately agreed and started to organize shipping. As before, shipping the car proved too costly and Jason & his wife decided to rent a car and make the drive from Kentucky to Pennsylvania to pick up the car. A near 20 hour round trip proved to be successful as they arrived home ready to surprise their son with the car he had always wanted.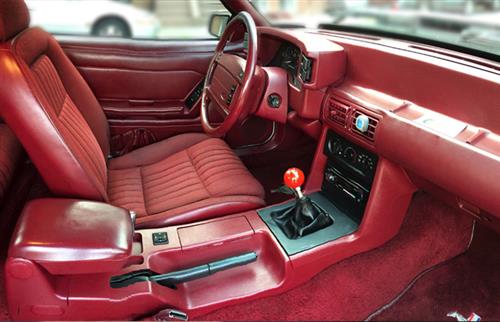 The day had come to surprise Trevor with his new car and Jason was more than ecstatic. They had planned a surprise dinner with friends & family after church to celebrate Trevor's birthday. While at dinner, Trevor was given another surprise when his family handed him a small box to open. Inside the box was a set of keys, but the best part of the surprise awaited him outside where the car was parked. Trevor walked outside and saw the car he had dreamed of owning. A white 1993 Mustang coupe that his father has owned for years. Trevor could not hold back his emotions when he saw the car and his parents knew they had made the right decision.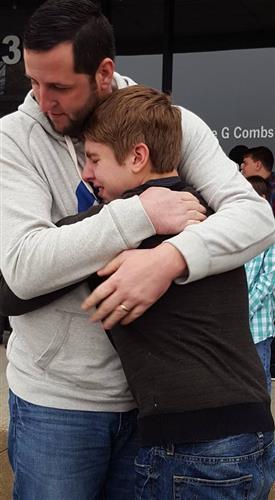 We here at Late Model Restoration are more than excited to see where Trevor & his father take this car in the coming years!
---