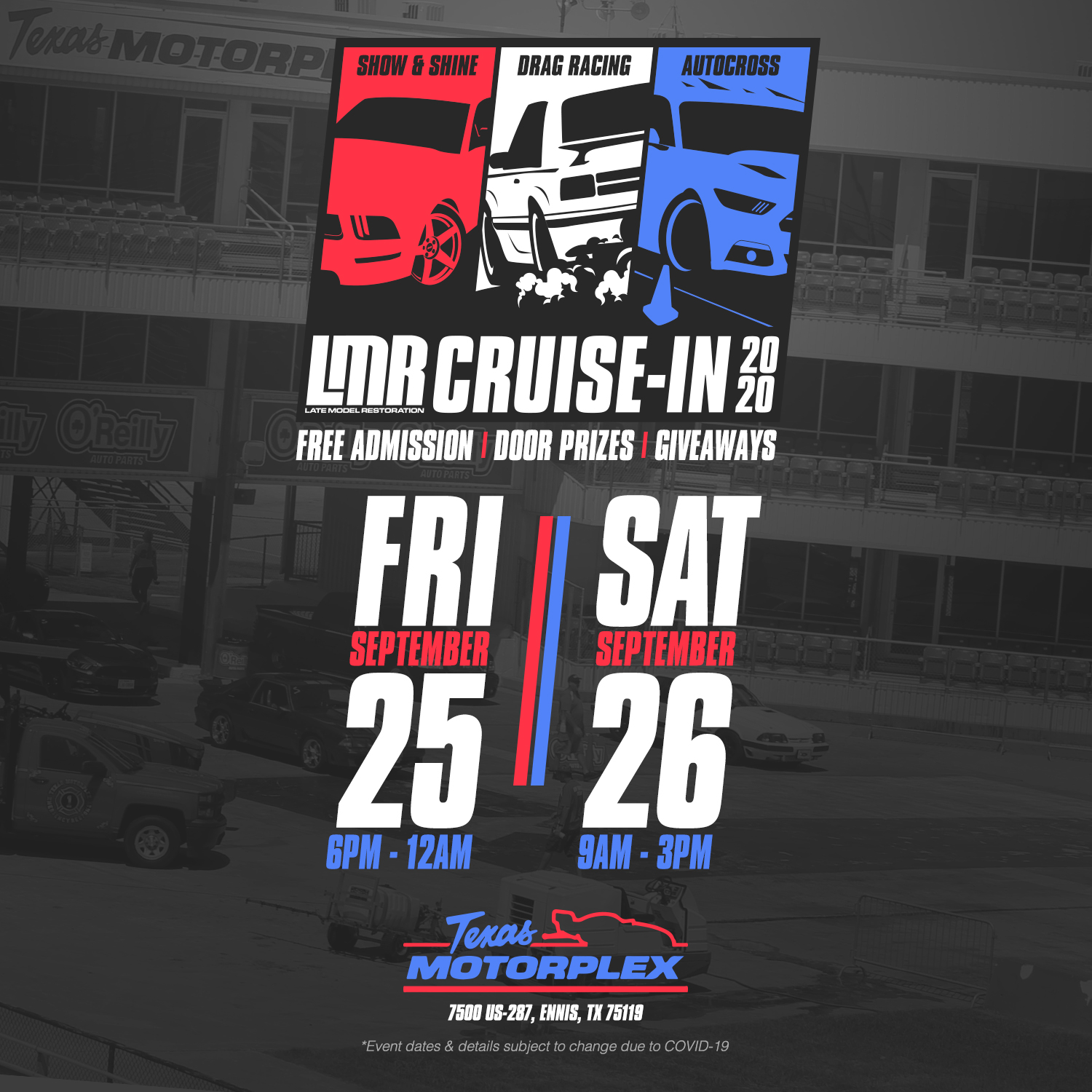 The 2020 LMR Cruise-in is a 2-day Mustang and Lightning specific event to show our appreciation to our customers. There will be food/drink concessions, multiple door prizes, and giveaways. There will be no cost of admission for entry or need for registration.
This event will be held at Texas Motorplex Dragway in Ennis, Texas from 6 PM till Midnight on Friday, September 25th and 9 AM to 3 PM on Saturday, September 26th.
Once the cruise-in ends on Saturday at 3 PM, Coyote Shootout will begin their event. They'll be hosting For more information, visit their Facebook Event Page: https://www.facebook.com/coyoteshootout
Being at Texas Motorplex, we will be offering FREE test and tune drag runs, Auto Cross (cost determined by vendor), and a burnout contest. All events including track usage will be Mustang and Lightning exclusive. There will be separate spectator parking for non-Mustang and Lightning vehicles. For those wanting to participate in the test and tune, your cars will need to be teched at the track prior to runs. For all information regarding the track rules and regulations, please visit https://texasmotorplex.com/racer-info/track-rules/
This event is still a Cruise-In style event and there will be no judging of cars.
Stay up to date with the newest updates and let everyone know that you'll be at the 2020 Cruise-In! Head over to our Facebook event page and RSVP today!

---