Scott Clapper, a 21 year old Fox Body Mustang owner from Pennsylvania, has watched his older sister Brandy suffer from Cystic Fibrosis all of his life. BShe was diagnosed with Cystic Fibrosis, a disease of the lungs, when she was 2 weeks old and it causes her to constantly have a hard time breathing. Scott describes watching her take 10 different medications, 2 inhalers, 3-4 nebulizer medications daily along with spending 30-45 minutes in a vibrating vest to alleviate the disease. "Despite what she goes through day to day, she still continues to be the kindest, happiest, and most positive person I know. She strives to live a normal and full life with her fiancé, Brandon, and their dog, Ruger, even though her illness may prevent her from hitting normal milestones, like someday having a baby. She's been so strong and so brave all her life, and to me the most important thing I can do for her in this battle is prove that she's not alone."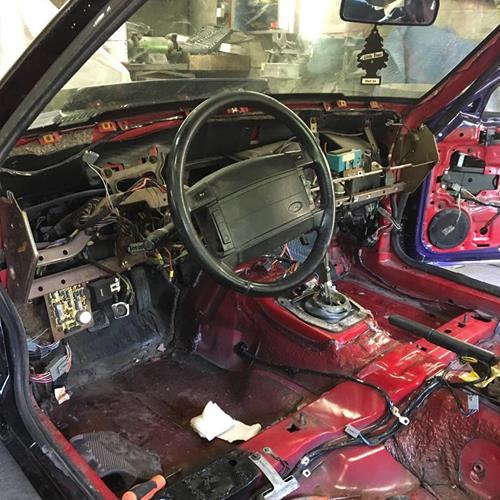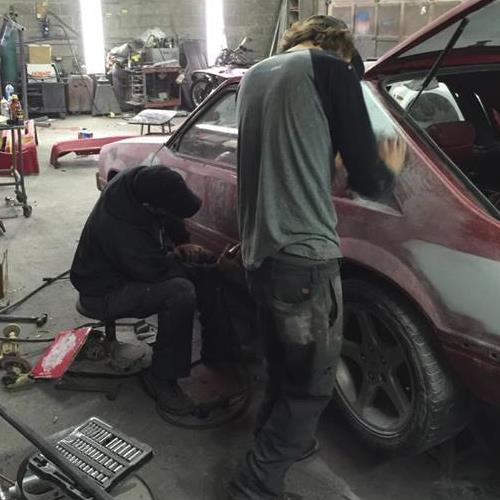 In December of 2014, Scott bought a 1990 Mustang GT and quickly fabricated a plan to make this Fox Body dedicated to his sister in his own special way. With the help of his father, Thad Cunningham of Icon Signs, & Mick Mulder from Colorado, Scott put his plan into motion. Wanting to go for the full element of surprise, Scott posted on Facebook on November 3, 2016 that he had sold his Mustang to get some extra cash and immediately hid the car. He wasted no time stripping it down inside and out getting it ready for it's special paint job. On August 5, 2017, the car was finally ready for its black and purple color scheme to honor Cystic Fibrosis. After Scott & his father painted the car, Thad & Mick air brushed the smokey center where the two colors met and added the words "Just Breathe", a popular saying for CF patients. He also added in "Delta-F508," which is the gene mutation for the disease, in various places of the car. After ordering all of the remaining parts for the car from LMR.com, the car was pieced back together and ready for the big reveal.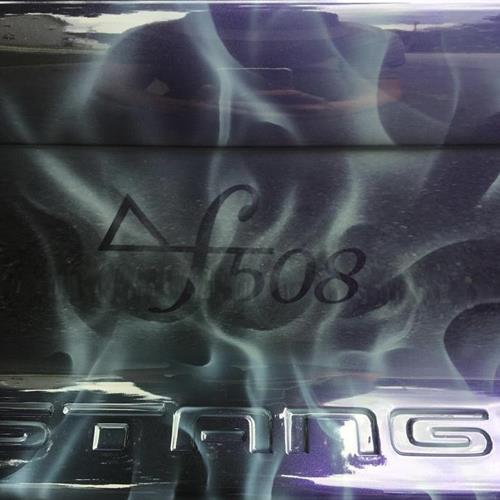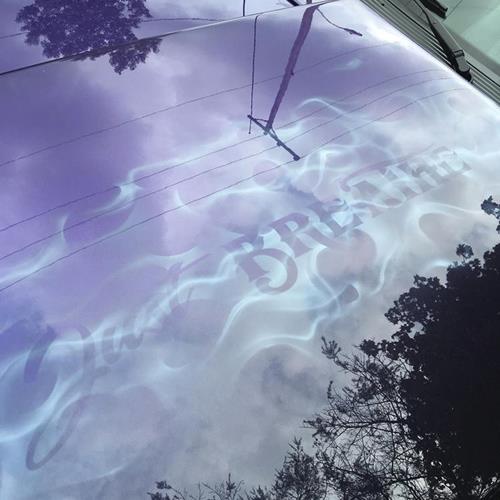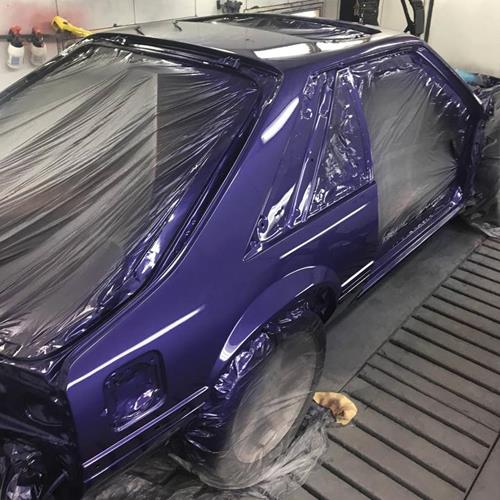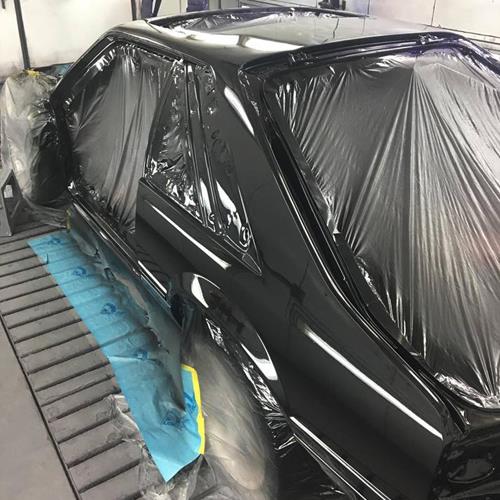 The reveal was planned on August 4th, Brandy's birthday, and was disguised as a surprise birthday party. All of Brandy's closes friends and family were invited to witness the unveiling. During the party, Brandy's family escorted her out to their shop with her eyes shut to reveal the new Cystic Fibrosis Fox. When Brandy opened her eyes, she was in total surprise. Scott described it as "Watching her cry tears of joy made all the hard work, tears, and money put into the remodel worth it!".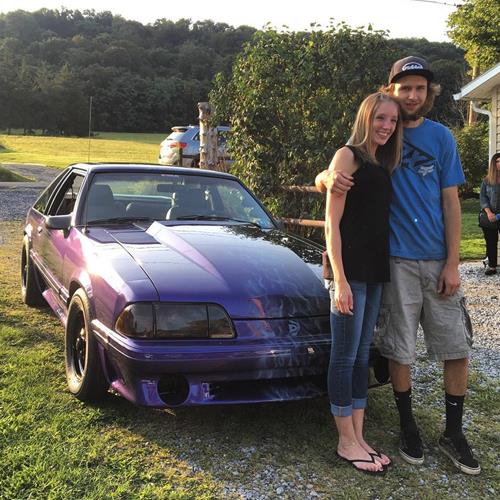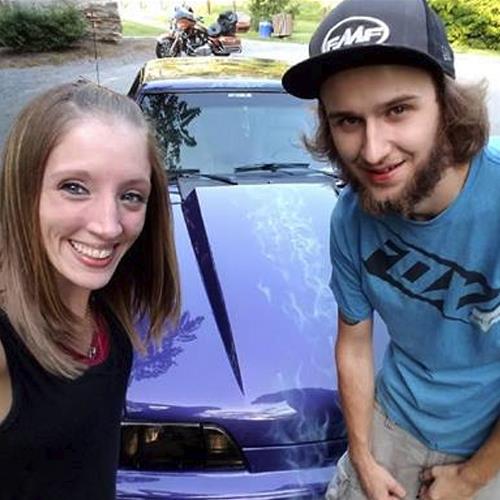 "I have multiple tattoos for her, designed one of my motocross bikes for her, but my car definitely takes the cake. I love my sister more than she will ever know and I will never stop doing everything I can to show her that love and how proud I am to be her brother"
We here at Late Model Restoration want to that Scott and his family for turning to LMR for this project and look forward to helping with future plans for this car!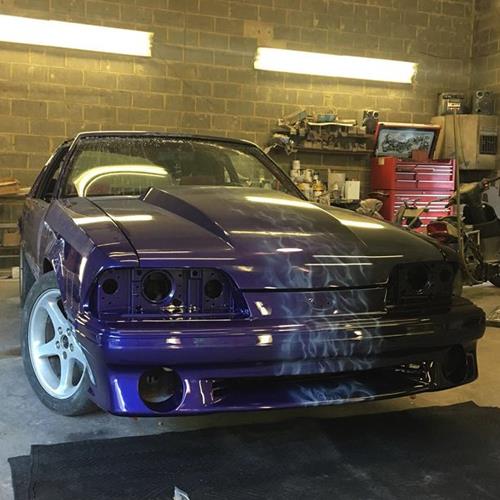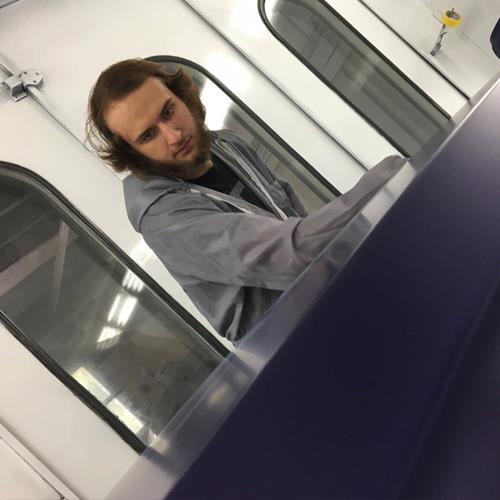 ---