When it comes to your Mustang's interior, the steering wheel is probably one of the most abused pieces in the car. 22 years of use surely has taken a toll on the appearance of your once very nice, and clean stock steering wheel. Fading? Smoothing of the leather? Pieces starting to chip away maybe? Have no fear! This new SVE FR500 style steering wheel is just what you need to give your SN-95, or New Edge Mustang's interior a fresh breath of life, and add a touch of race inspired design! After all, we are Mustang enthusiasts at heart, and want the best of the best!
The Basics
The 1994-2004 platform was a great, and iconic body style that is still loved dearly today. Most of the interior came from the factory in a dark charcoal gray, or black. Which is why SVE has chosen to recreate these great FR500 style wheels in the same colors, at a fraction of the cost to give you a great way to have the best driving experience possible!
Side by Side Comparison
Looking at your stock SN-95, or New Edge steering wheel, and the SVE FR500 style steering wheel, you'll notice a huge texture, and size difference immediately.
One of the biggest things you'll notice right off of the bat is the size difference of the SVE FR500 steering wheel. This wheel has added padding all the way around for increased grip, and control whether you're daily driving, or really putting your Mustang to the test.
Another key feature you might notice, which is different from your stock steering wheel, is the perforated lateral accents on the left hand, and right hand side of the steering wheel for better breatheability, and enhanced styling. We all agree that this is definitely a great looking steering wheel!
Black SVE FR500 Style Steering Wheel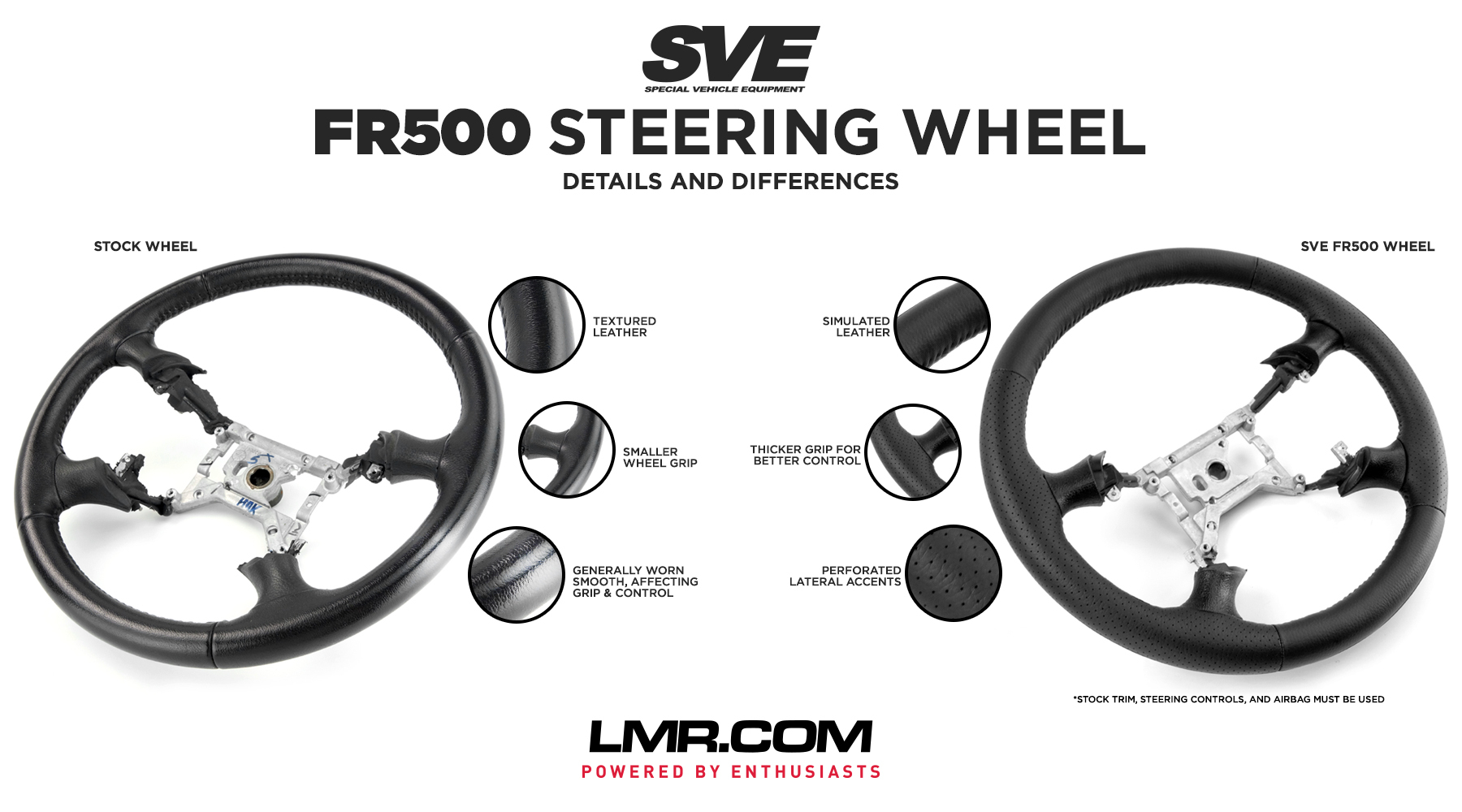 Dark Charcoal SVE FR500 Style Steering Wheel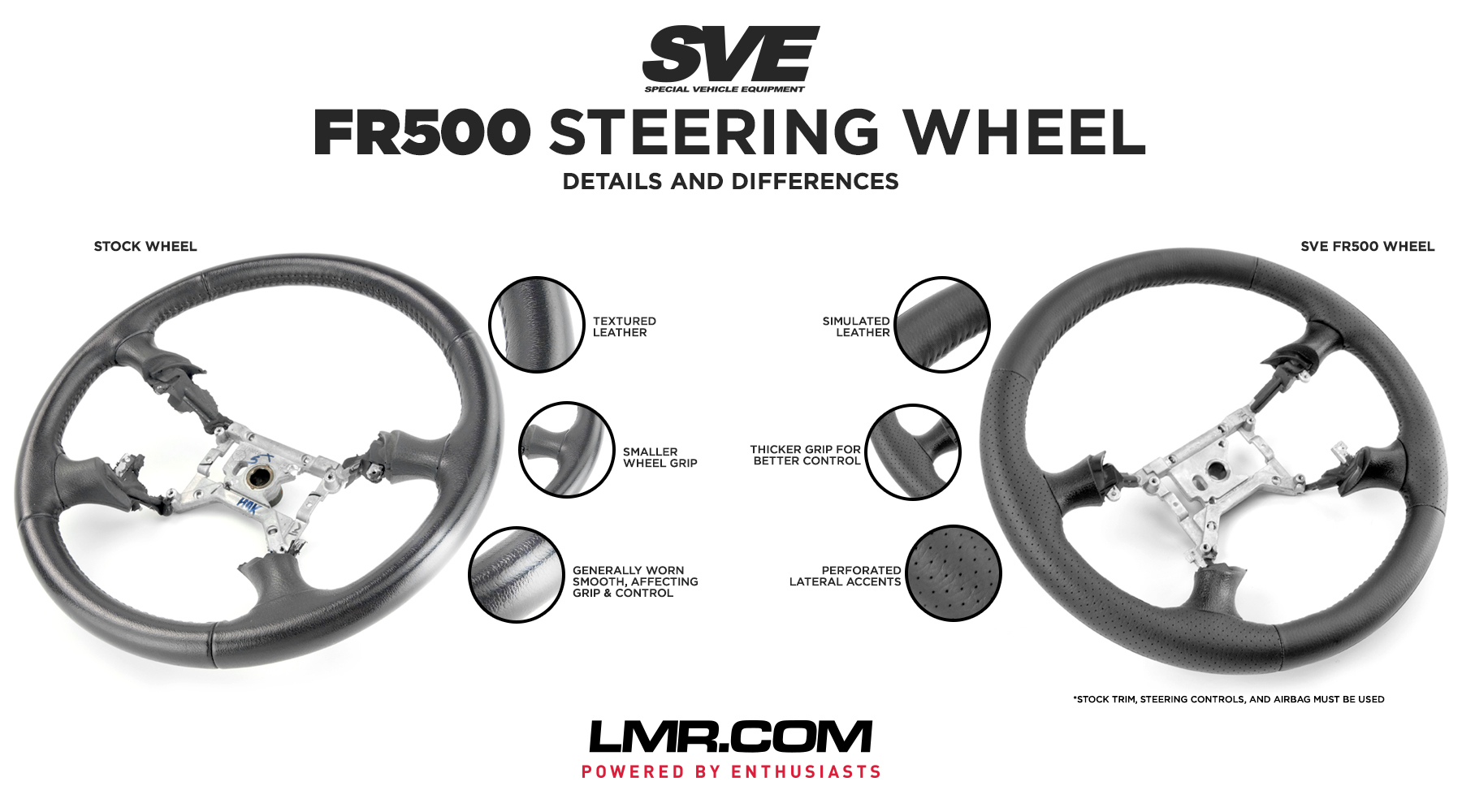 Switching Over
The install of this SVE FR500 Style Steering Wheel DOES require a steering wheel puller in order to make the switch, and requires that you do reuse your factory trim, steering controls, and airbag.
Conclusion
When needing a way to freshen up your 1994-2004 Mustang's interior, we believe this SVE FR500 Style Steering Wheel is the perfect way to do that! This simple swap will make a great addition to your Mustang to overall increase your driving experience!
---