A holiday wishlist gift guide for your Ford Mustang is something that every driver can benefit from because you never know when your vehicle might need a new part or it could be time to give an old one some love and attention. This Top Ten List of Mustang Parts from LMR is what we would personally put on our Holiday Wish List this year! Check out this list of Mustang gift ideas in more detail so that you can find the best deals for yourself or a Mustang lover in your life.
---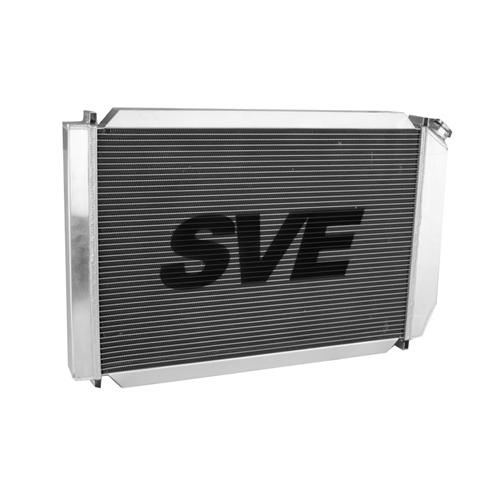 One of the main benefits of using an aluminum radiator is that it can provide more cooling than a stock radiator. Check out our Aluminum Radiator vs Stock Radiator article to learn more! Aluminum radiators are also lighter than stock radiators, making them a great choice for performance-minded Mustang enthusiasts. With our top-of-the-line SVE radiators, you get more efficient cooling, aluminum tanks to provide lightweight strength, top-cooling durability, and maximum performance.
SVE has long been a top choice for Ford Mustang enthusiasts looking for high-quality aluminum radiators. SVE's top-of-the-line aluminum radiators are designed to provide maximum cooling efficiency and are a great upgrade for your Stang. What's even more unique is the "SVE" logo painted in the middle of the radiator for an added appearance perk. Shop one of our SVE aluminum radiators today to give a great gift to your special someone.
---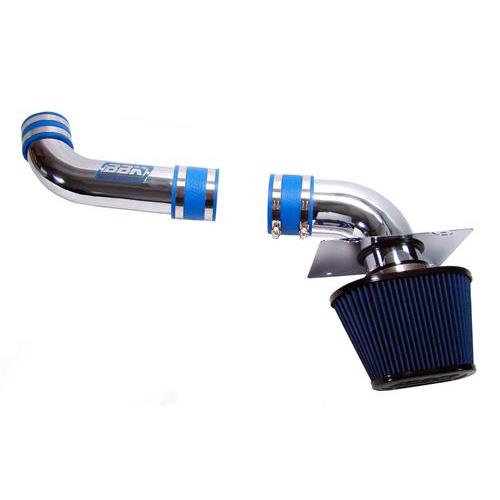 Cold air intakes are a great way to improve your Mustang's performance by increasing airflow to the engine, which improves horsepower and torque and can even help improve gas mileage. Plus, they look great under the hood and make your Ford Mustang sound awesome! Check out the benefits of a cold air intake article if you want to learn more. So if you're looking to take your Mustang output to the next level this holiday season, be sure to check out our selection of cold air intakes at LMR.com. We carry a wide selection of intakes from top brands like SVE, BBK, Roush, K&N, JLT, and more, so you can find the perfect gift for your Ford Mustang.
---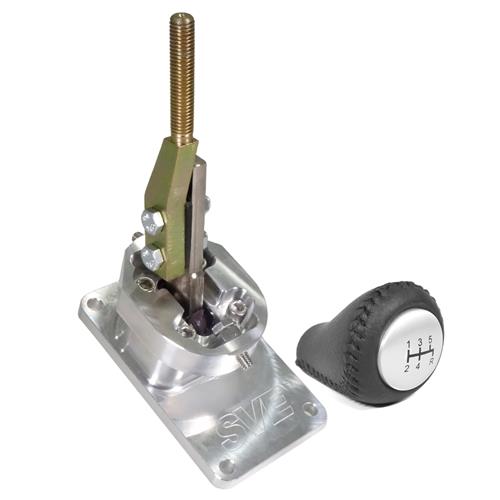 If you are looking for a way to get more out of your Mustang, installing a top-notch shifter is an excellent option. If you want better shifting performance from your Mustang, upgrading your shifter can help you shift quicker. LMR offers a variety of shifters to choose from, making it easy to find the perfect option for your Mustang. With brands like SVE, Hurst, B&M, and Pro-5.0, you can be sure that you're getting a quality product that will last.
LMR shifters are available in both manual and automatic transmission applications, so you can find the perfect option for your Mustang. They're also available in a variety of different styles like a short-throw shifter, so you can find the perfect gift to match your driving preferences.
---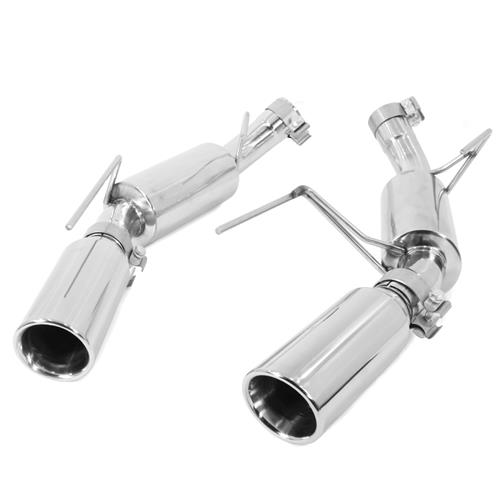 Looking for the best exhaust for your Ford Mustang? Look no further than Late Model Restoration! We carry a wide variety of exhausts, from axle-back exhausts to cat-back exhausts to long tubes and more. We have something for everyone, and our top-of-the-line exhausts are sure to turn heads. Not sure which exhaust is right for you? No problem! Our experts can help you find the perfect exhaust for your ride. We'll take into account your driving style, budget, and more before recommending an exhaust that's perfect for you. You should also check out our Best Exhaust for Mustang GTs article to learn about all of the different exhaust options we offer for the Mustang GT specifically.
Plus, when you shop with LMR, you can rest assured knowing that you're getting top-quality products at the best prices around. We'll ship your order out quickly so you can get back to revving up your Mustang's engine to hear that sweet new exhaust sound.
---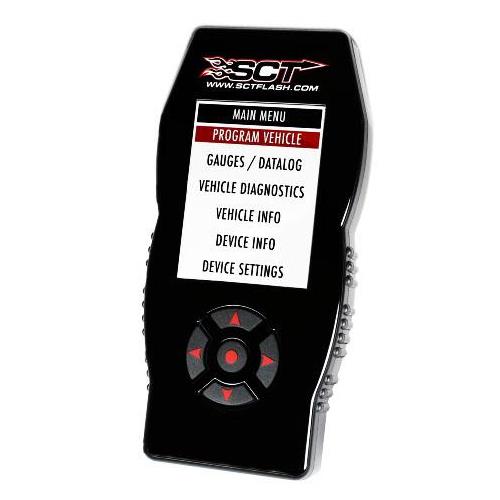 LMR carries a wide variety of tuners and programmers to help you get the most out of your Ford Mustang. From the SCT X4 Tuner, which is designed to work with 1996-2021 Mustangs, to the Holley 7" Digital Dash Display for 1979-1995 Fox Body & SN95 models, we have a tuner or programmer that's perfect for your year model.
Our tuners and programmers are easy to use and offer a variety of features that will help you improve your Mustang's performance. Plus, they're all backed by our 100% satisfaction guarantee, so you can be sure you're making the right decision when you choose LMR. If you want to learn if your most recent Mustang mod requires a tune we made an article just for you!
---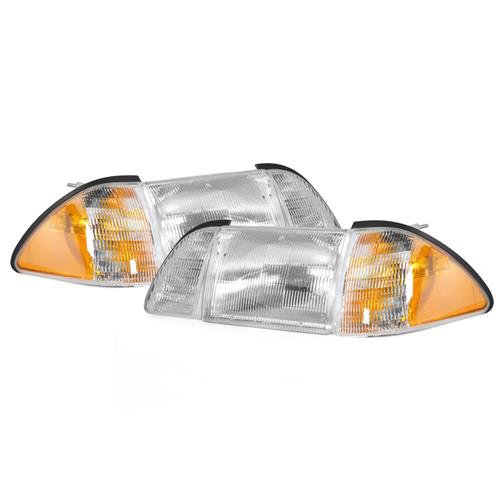 Upgrading your Ford Mustang headlights will not only give your Mustang a modern look but also improve visibility and keep you safe. New Mustang headlights will allow you to travel at night with more confidence, and they can also make your Mustang look sharper and more aggressive. Also, learn how to protect your old or new headlights with our Mustang Headlight Condensation Prevention Steps.
LMR carries a wide variety of headlights for your Stang. We carry headlights from top brands like SVE, 5.0 Resto, Ford, Morimoto, and more to give you a wealth of options to choose from. We have headlights in stock for all years of the Mustang, from 1979 to 2021. Whether you're looking for something flashy or something more subtle, we have the perfect headlights for you.
---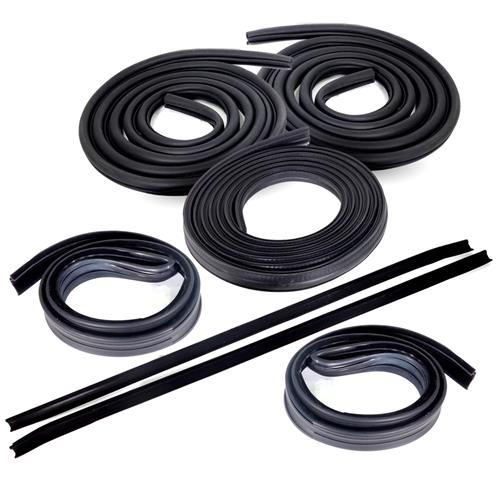 Weatherstrip from LMR is a great way to keep your Ford Mustang in top condition during the holiday season. The weatherstrip helps to keep the elements out, and it can also help to protect your car from rust. Our most popular option is our weatherstrip kits so that you can replace multiple sections of your old weatherstrip at once!
If you're not looking for entire weatherstrip kits, LMR offers individual weatherstrip for all the unique areas of your Mustang to find the exact weatherstrip for your application. The most common late model Mustang platform in need of a weatherstrip replacement is the Fox Body. LMR has put together a Fox Body Weatherstrip Guide to better help you purchase the correct weatherstrip and learn how to install it.
---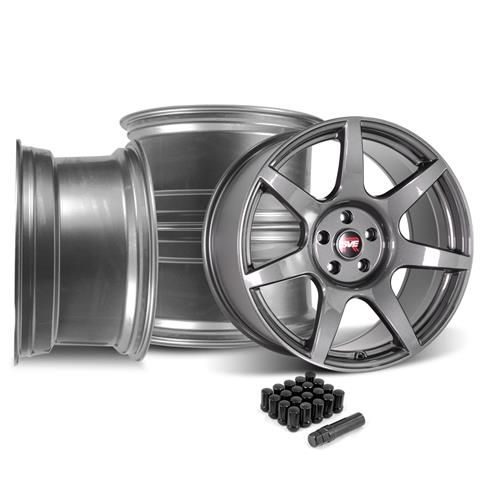 SVE Wheels® is dedicated to providing superior quality wheels that elevate the appearance and functionality of your Ford Mustang. Our SVE Wheels are built specifically for 1979-current Ford Mustangs. Every wheel is meticulously measured down to the smallest millimeter on the market to ensure a perfect fit and finish. SVE Wheels® is one of the leading suppliers of flow-formed Mustang wheels.
These wheels are made in a mold and then pressed down into the inner barrel of the wheel while it is spinning after casting, resulting in a Flow-formed finish. The aluminum is compressed and stretched during this flow-forming procedure, increasing the wheel's tensile strength. When compared to cast wheels, aluminum wheel rims offer the following benefits: They're lighter, more robust, have greater shock resistance and capacity.
To guarantee the ideal fit and finish on the market, each wheel is measured down to the smallest degree. We have a large choice of finishes to match almost any color Ford Mustang. Our SVE Wheels® include a two-year finish warranty and a lifetime structural guarantee to give you complete peace of mind. This can be one of the top gifts that money can buy for a Mustang enthusiast! Take a look at our Best Mustang Wheels Review to see which wheels we like best!
---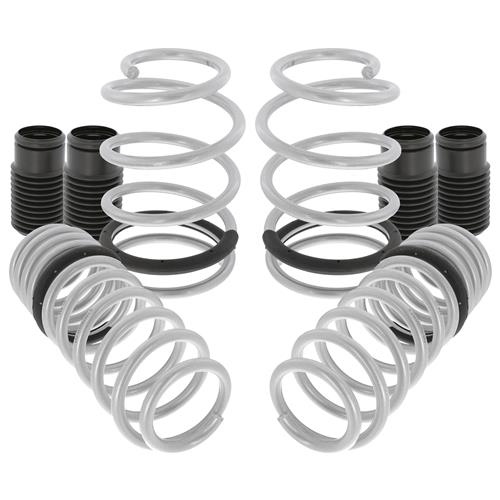 Lowering springs for Ford Mustangs allow you to lower your car and enhance its handling. Mustang lowering springs are available in a range of different forms and strengths to meet the demands of your Mustang. The first thing you need to determine is if you want progressive or specific rate springs. Progressive rate springs gradually get stiffer the further you compress them, whereas specific rate springs have a set level of stiffness.
Lowering springs will be offered with different ride heights and comfort levels in mind. You can choose a mild drop to get the wheel gap closed up when adding new wheels to your Ford Mustang, or a more aggressive drop that is great for racing. LMR lowering springs come in a variety of spring rates, drop heights, and comfort levels to suit your suspension's needs. Choose from a variety of lowering spring kits from major manufacturers such as SVE, Eibach, Ford Performance, BMR, and Steeda.
---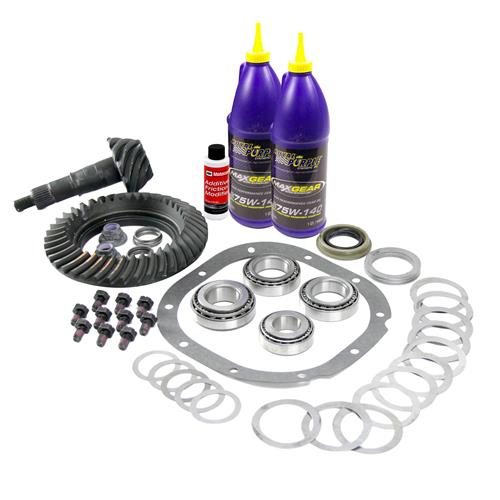 Rear-end gears do a few things. Their main function is to multiply torque from your engine and transmission to your rear wheels. Upgrading to a different gear ratio can increase or decrease how quickly your car accelerates, depending on the goals of your car. While there is a variety of gears you can choose from, most Mustang owners choose between 3.73 and 4.10 gears.
LMR has a wide selection of gears to choose from to help improve the performance of your Mustang. We carry top brands from Ford, Yukon, and more. Our rear-end gears are made from top-quality materials and are precision-engineered to ensure a perfect fit and optimal efficiency. We offer the top Ford Mustang gears and provide an install guide if you are tackling the install by yourself. This is a rather tedious install and LMR recommends a professional install for superior fit and performance.
---
Conclusion | Ford Mustang Holiday Season Parts
Now that you know the Top 10 Ford Mustang Holiday Wishlist Items, it's time to go out and make your purchase for the perfect gift with our gift guide! Whether you need a new set of gears or something else entirely, we have all the accessories you need for your Ford Mustang at LMR! Be sure to take advantage of our free shipping offer on all orders over $49 so the only thing standing between you and these top-quality parts are how much money is in your pocket! If this article has left any questions unanswered about any of these Top 10 Mustang gift ideas, please do not hesitate to reach out. We would love nothing more than to help answer any questions you may have before they become an even bigger issue down the road. Feel free to check back on this gift guide often for the latest news!
---
Happy Holidays from LMR!
---