Wheels
Adding a new set of wheels to your Mustang is considered by many enthusiasts to be the single most popular Mod! Choosing from our many different options from factory styles to replica, or aftermarket styles can completely transform the look of your car. Ranging from Fox Body models, all the way to the newest S550s, Late Model Restoration is sure to have the fit and finish for exactly the build you want!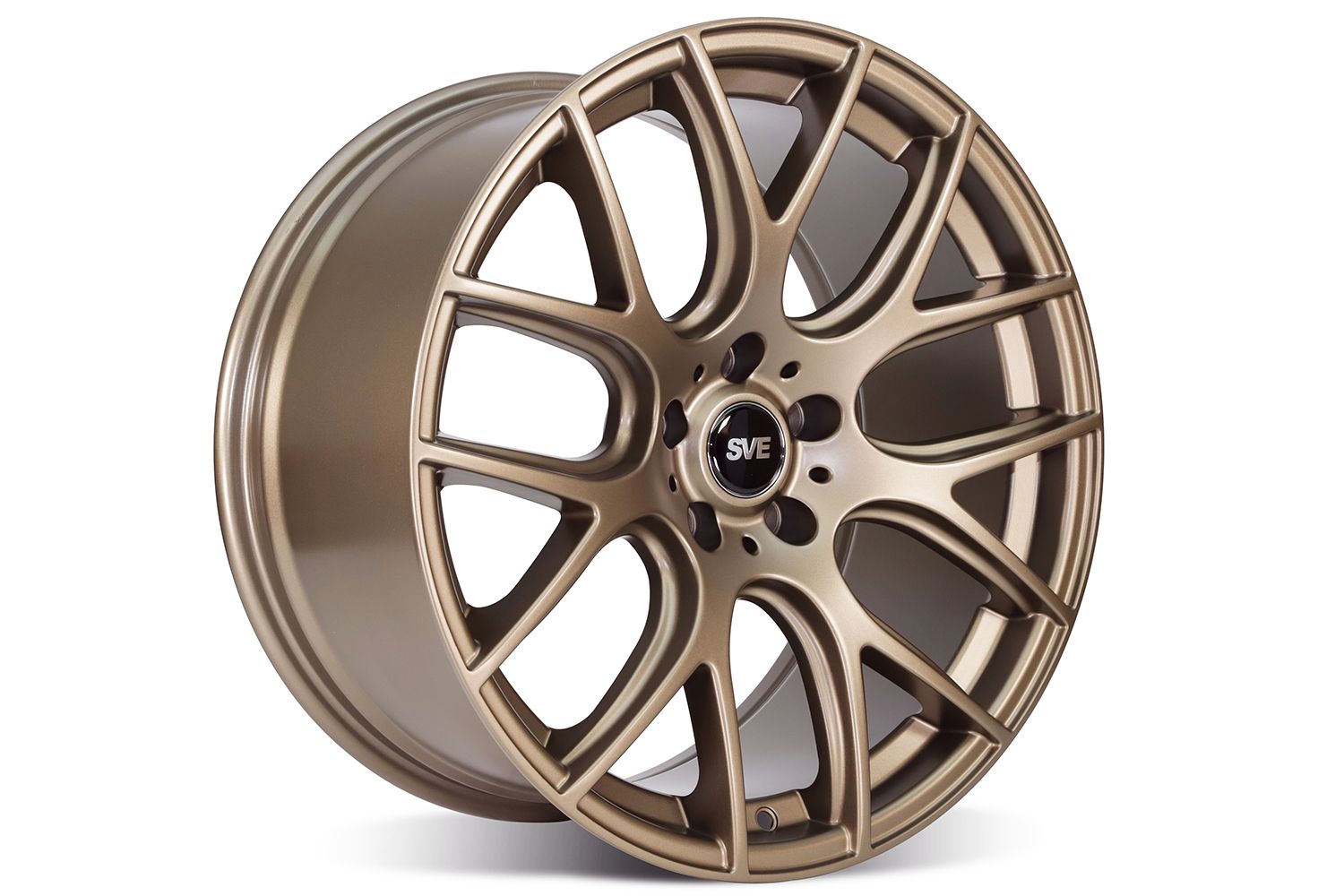 Shop Mustang Wheels
Aluminum SVE Radiator
Often the factory Mustang radiator can leak, rust, clock, crack, or even become damaged over time causing your motor to overheat and your cooling system to be contaminated. With our direct replacement aluminum radiators, you can get your coolant flowing smoothly again! Shop for your 1979-2010 Mustang today!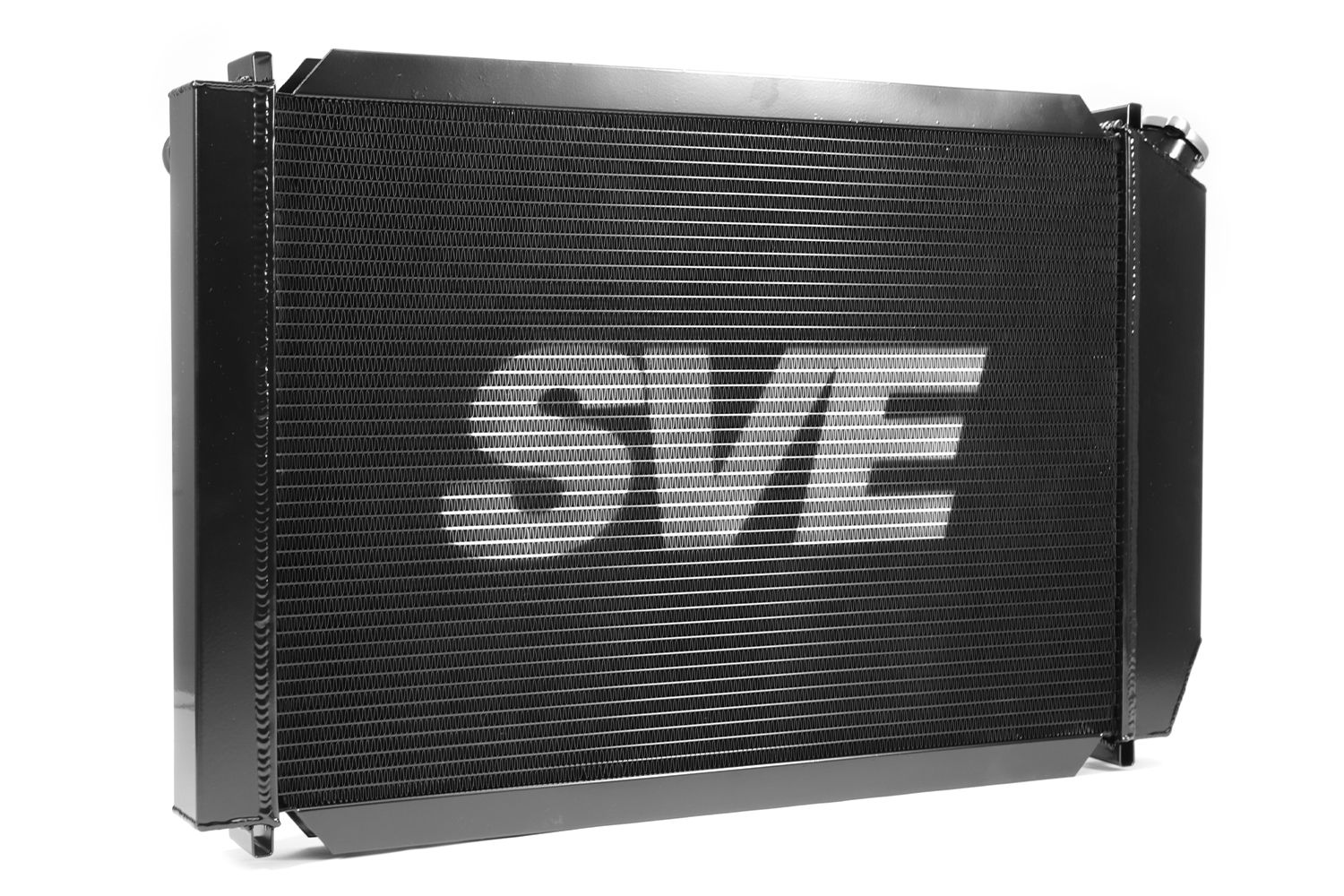 Shop SVE Mustang Radiators
SVE Exhaust Kits
Another key mod your Mustang is by upgrading your mid pipe, axle back, or even full exhaust to our SVE branded products! Our branded exhaust will unleash hidden power and torque while creating an aggressive new sound! This is all done by giving you the best quality performance at an affordable price!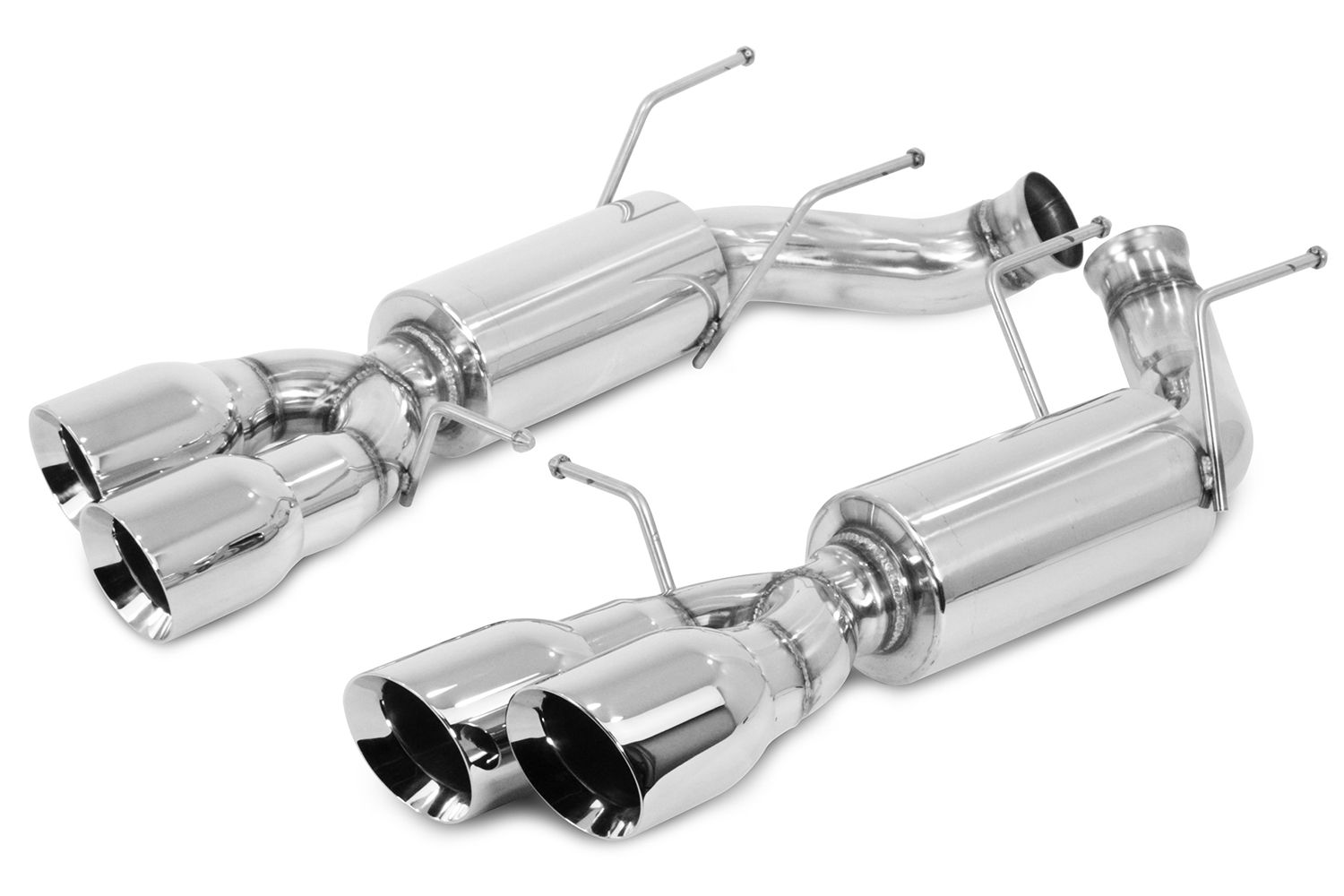 Shop SVE Mustang Exhaust
Coilover Kit
Adjustable Mustang coil overs are a coil spring on your shock setup that allows you to adjust the height of your car. These are popular among Mustang owners for both looks and performance by allowing you to fine tune your ride height to get the perfect look! These bolt in place of your factory shocks and struts and you can choose from the top manufacturers such as our SVE brand as well as Eibach, Maximum Motorsports, UPR, and many more!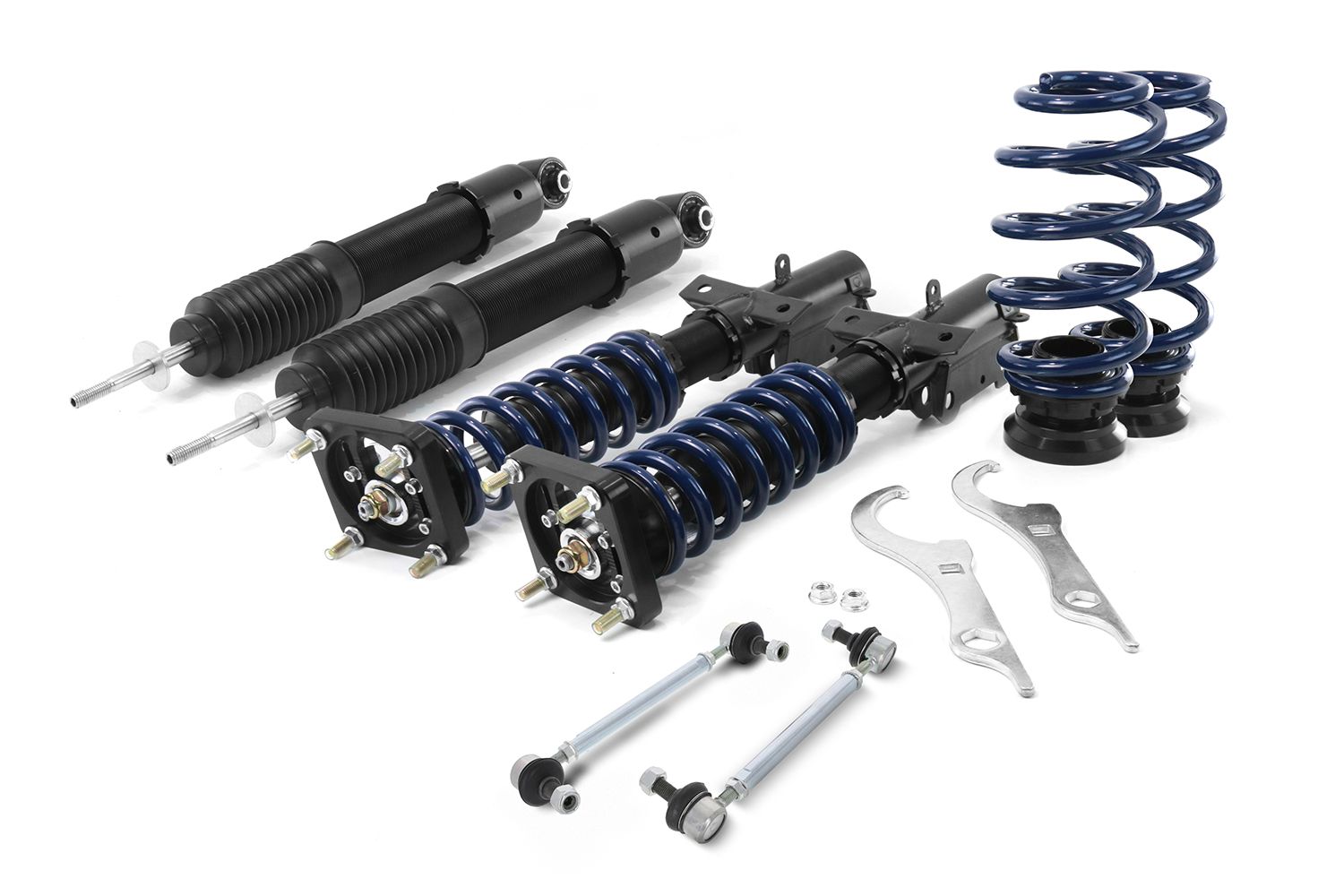 Shop Mustang Coil Overs
5 Lug Conversion Kit
Many Fox Body Mustang owners like to make the switch from 4 to 5 lug due to the improved braking performance and also gives you better wheel options! All Fox Body Mustangs were set up with 4 lug brakes except the 93 Cobra and 84-86 SVO. Limited 4 lug wheel options gave rise to this ever so popular conversion.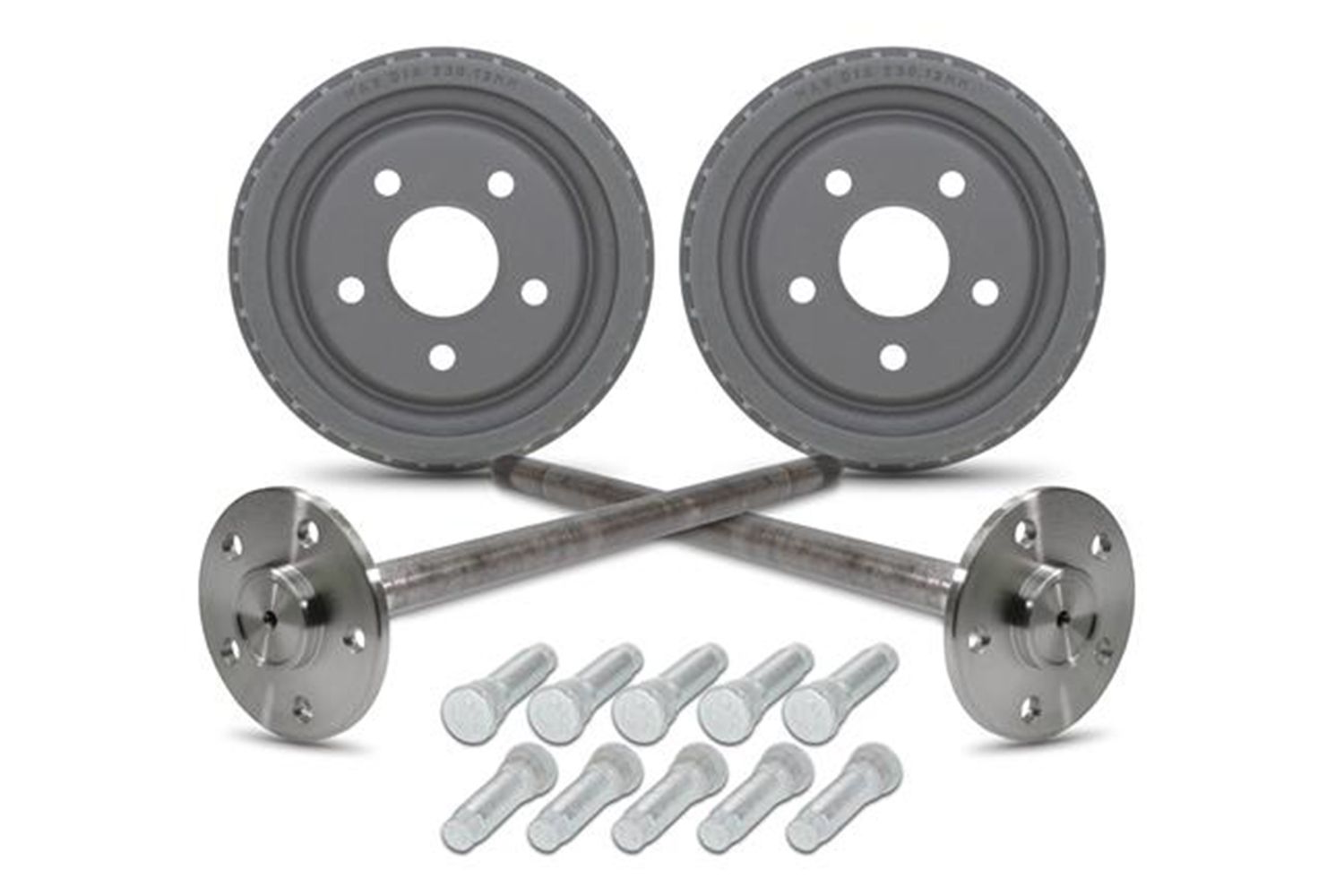 Shop Mustang 5 Lug Conversion Kits
Headlights
Choose from our many headlight options such as a factory style or a custom look with our huge selection of aftermarket headlights! Choose from clear, ultra-clear, black, smoked, one-piece, projector, and halo headlights for a unique look! Light up the road with our prime headlight options today.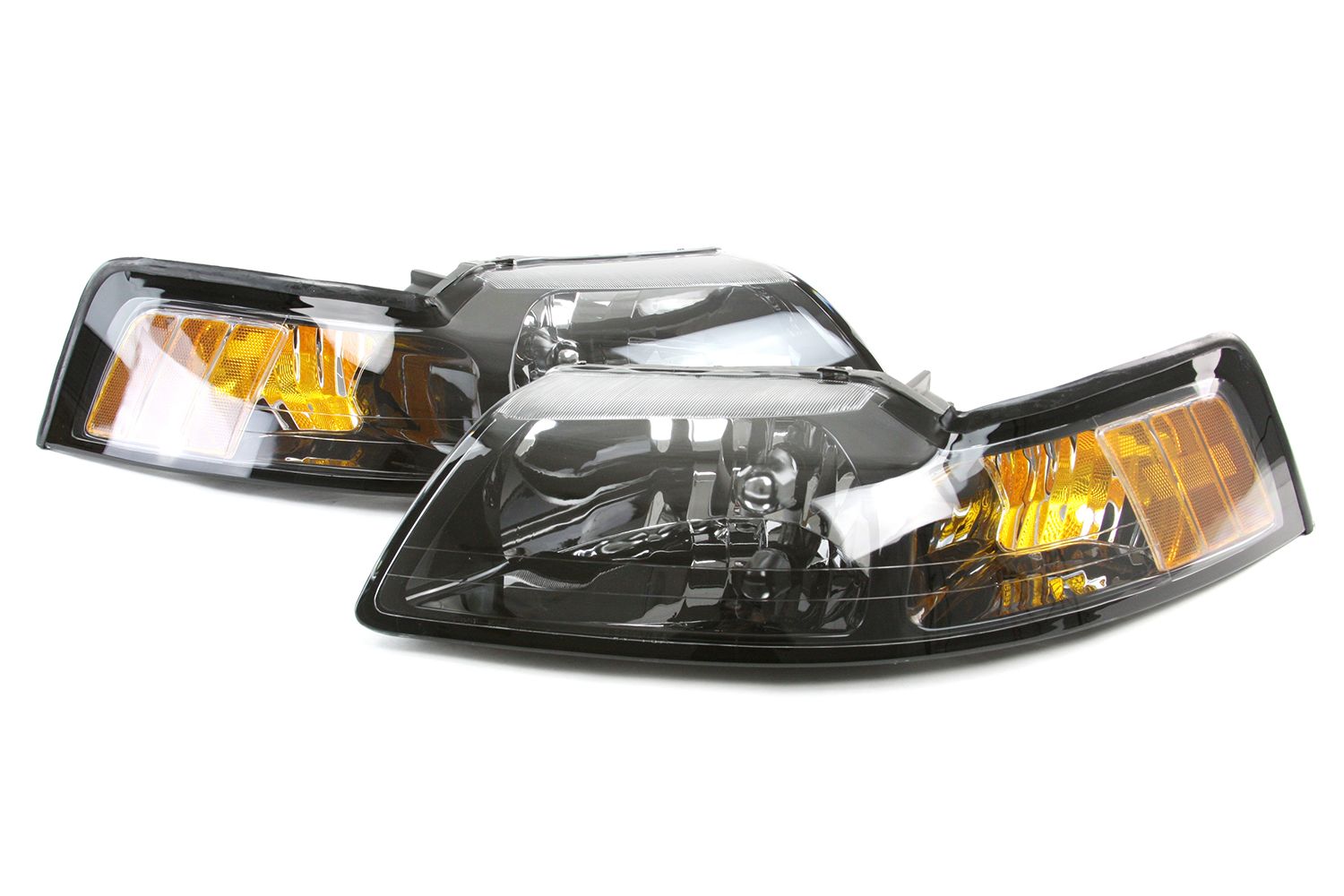 Shop Mustang Headlights
Tailights
Match the headlights of your car with a new pair of tailights from Late Model Restoration. Our many options such as stock, smoked, euro smoked, LED, SVO, and many more are sure to provide the exact fit and finish that you are looking for! All lights are made to be a direct replacement with no modification needed and is such a great way to show off your car!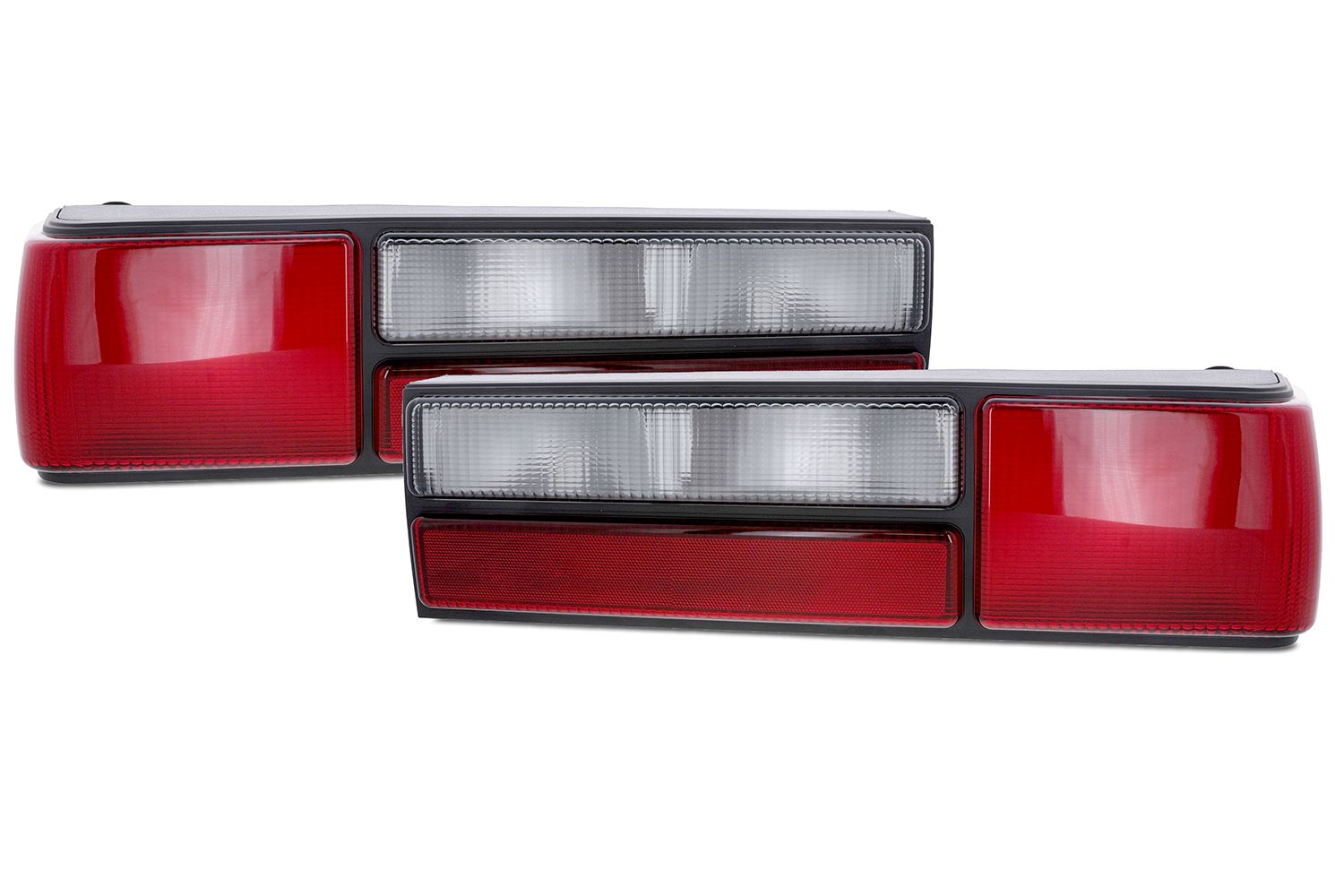 Shop Mustang Tail Lights
Lowering Springs
Save yourself a little time and money by going the Lowering Spring route that will leave your Mustang sitting just right as well as improved handling! Our SVE lowering springs are a great choice for someone who wants that perfect balance of ride quality without breaking the bank. Also please know that this great price doesn't mean lesser quality!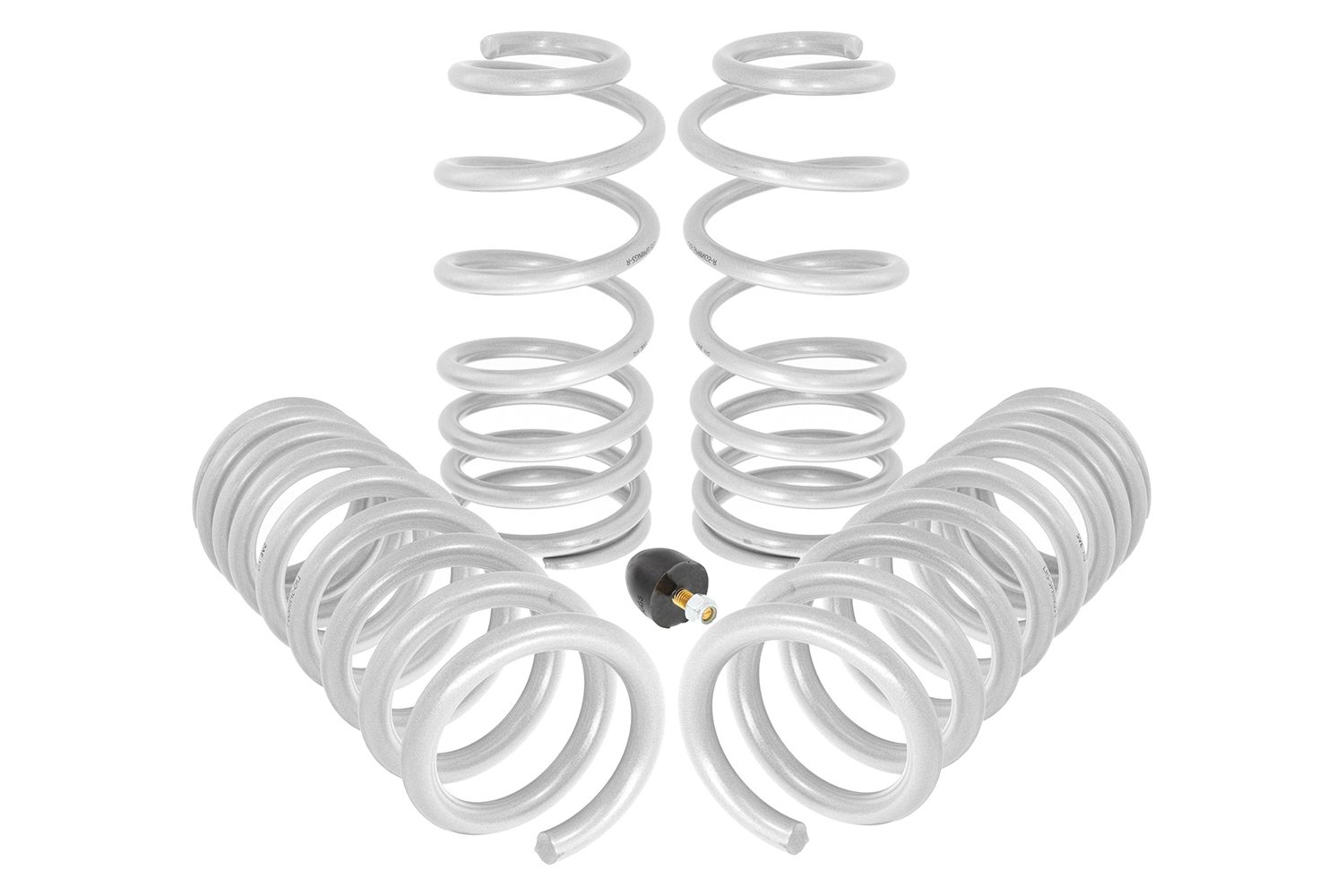 Shop Mustang SVE Lowering Springs
Rear End Gears
Choose from our many different rear end gears starting from 3.08 all the way to 4.30 for your 7.5" and 8.8" rear ends! These improvements can increase acceleration as well as even improve mileage in some aspects!
Shop Mustang Rear End Gears
Weatherstrip Kits
Replace your dried, cracking, or loose weatherstrip with our direct replacements! Our wide variety of all of the different weatherstrip options is sure to keep your Mustang sealed so that you can protect you Mustang from the outside elements as well as keeping the inside of your vehicle nice and quiet form the wind noise.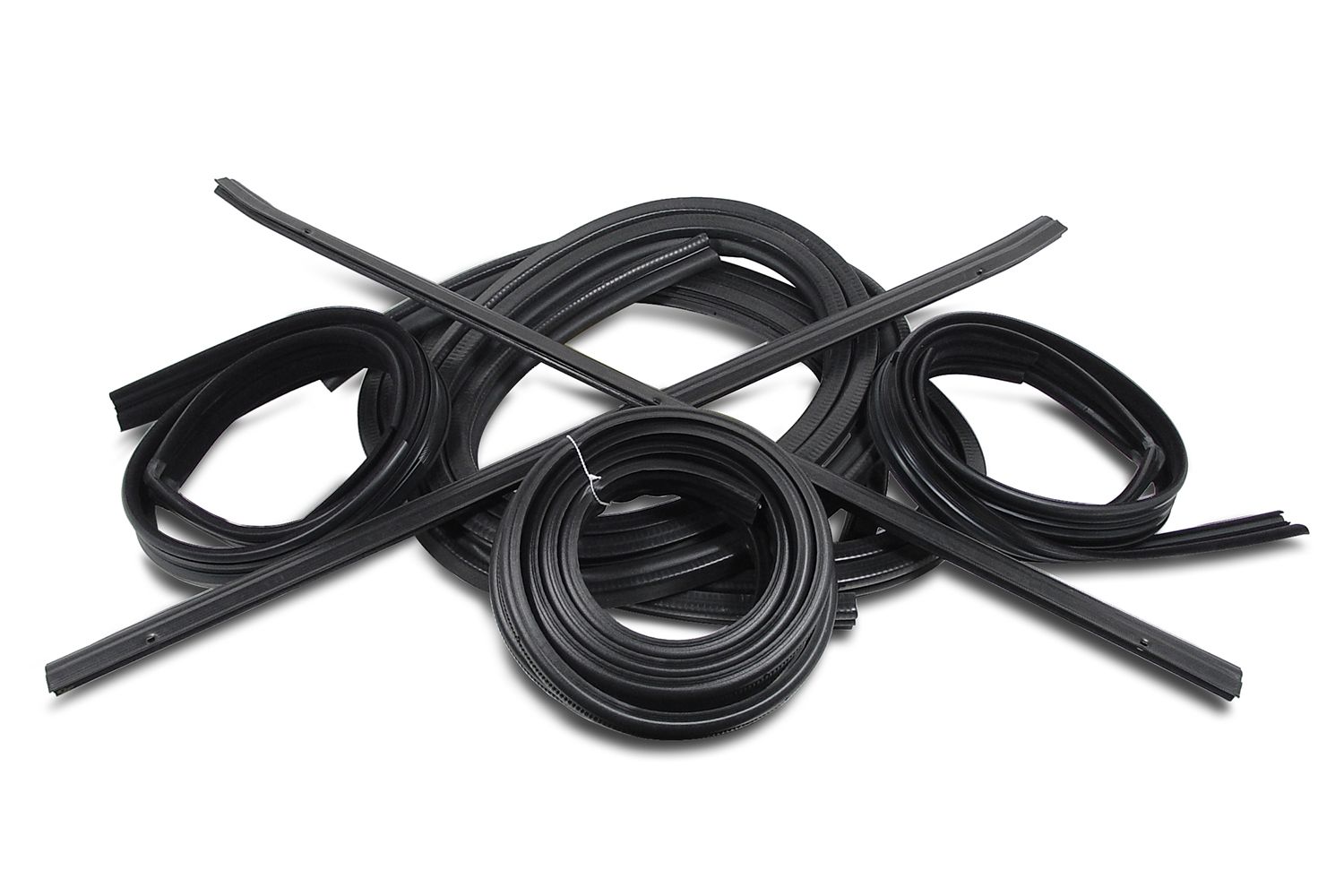 Shop Mustang Weatherstrip
Cold Air Kits
Many believe that a new cold air kit is the best bang for your buck when it comes to adding horsepower and increased MPG while only sacrificing a little bit of cash. Of course, our SVE branded intake kits are highly recommended, but we have a wide variety of brands that are sure to give you exactly what you need!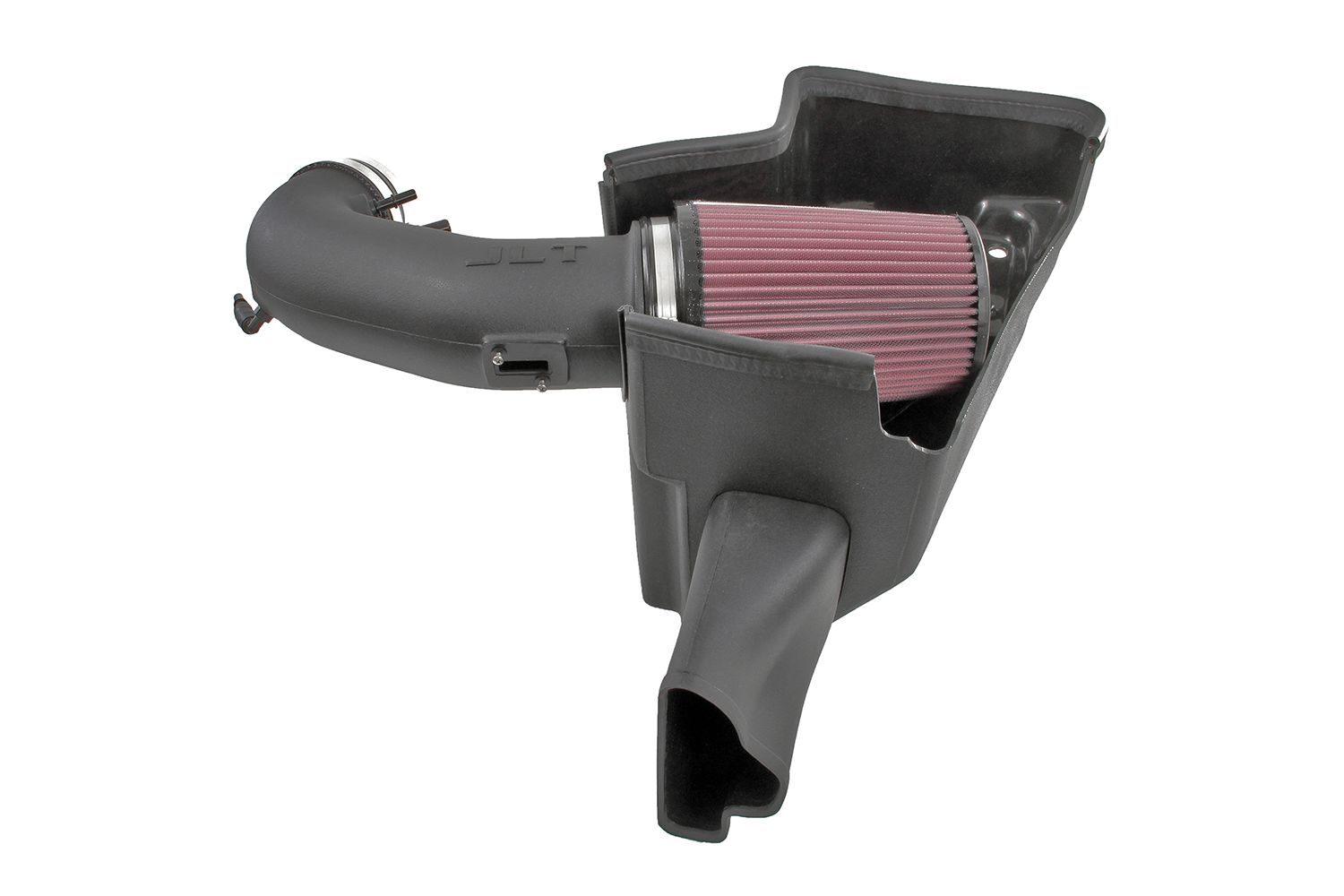 Shop Mustang Cold Air Intakes
---