While most think of Carroll Shelby when it comes to prime Mustang builds, Steve Saleen did a similar build decades later with his Fox Body Saleen Mustangs. These started in 84' and like Carroll Shelby, this focused on suspension, chassis, and braking upgrades.
HISTORY
Since the beginning in 65' when Shelby started hot-rodding his Mustangs and with Saleen attempting a similar feat in 84', this came with more hurdles than the earlier days. No longer could manufacturers freely swap intakes, carburetors, and exhaust systems with any aftermarket parts that they chose. No engine mods could be done so that they wouldn't get in trouble with the EPA, so the drivetrain, engine, and exhaust were left alone during the conversion. The positive aspect in this was that it preserved Ford's factory warranty! But Saleen did add upgraded suspension, custom wheels, tires, and a body kit that provide such a unique visual factor, but also improved aerodynamic performance. Throughout the years, Saleen ramped up mods to include more interior upgrades, 5 lug wheels, and 4-wheel disc brakes.
FOX BODY SALEEN YEARS AND PRODUCTION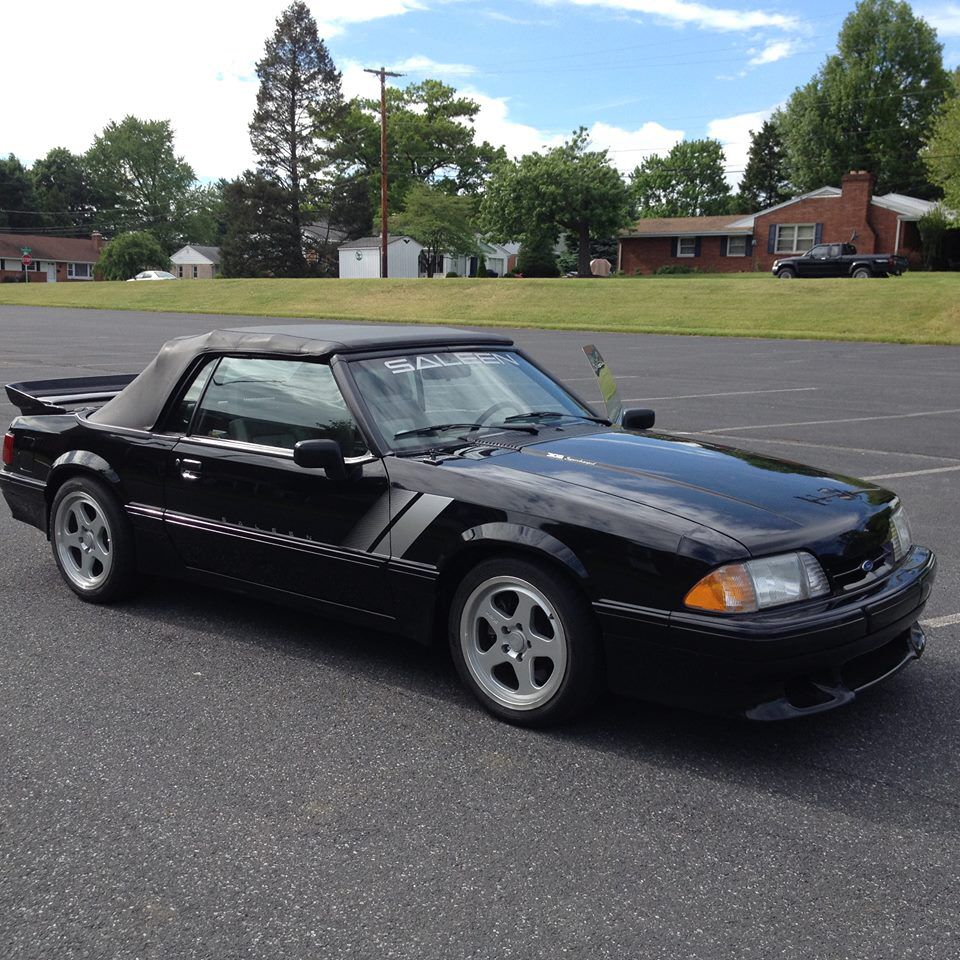 While the Saleen brand was established in 1983, the first production wasn't produced until 1984. Only 3 cars were built in the first production run which were a white hatch, copper glow hatch, and black hatch. But in 1986 just over 200 were produced. Production increased throughout the 80s to 700 by 1988 and nearly 900 for 1989. Starting in the early 90s, Saleen released the Saleen SC and this really pushed the limits on how far this platform could go.
THE SALEEN SSC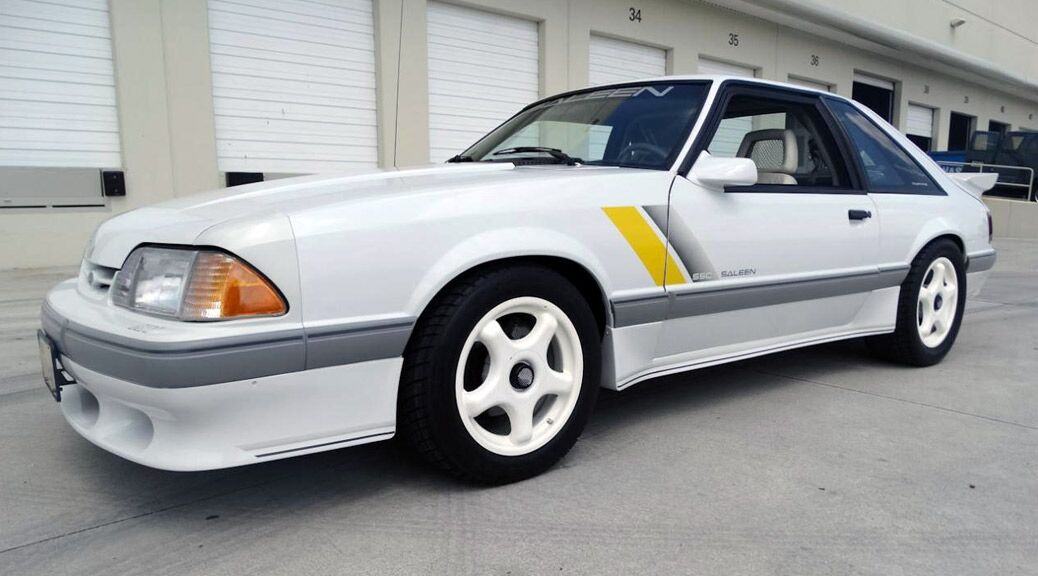 The SC actually got started in 89' from the Saleen SSC. The SSC was Saleen's initial attempt to release a car with extensive drivetrain and engine mods. The only way they could accomplish this was by working very closely with the EPA which resulted in an upgraded version of the famous 5.0L engine which met all EPA standards. This resulted in 161 production hatches with a lofty $36,500 price tag. This marked the first-time smaller volume company could legally sell an upgraded engine.
THE SALEEN SC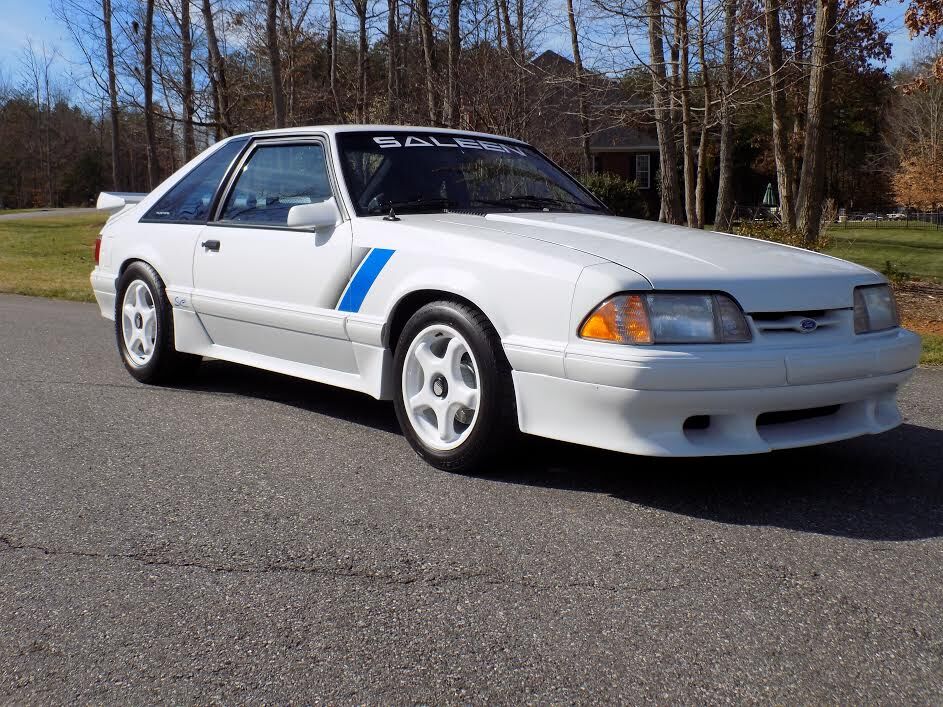 The SC was only released from years 90'-93' which made this an extremely rare model and was coveted by so many enthusiasts around the world. Starting in 1990, only 13 were produced and came equipped as a lighter and more powerful model than its predecessor. It produced 304 HP and had better body and handling. In 91' the SC only release 10 units with none being produced in 92'. Finally, in 93', the addition of a Vortech supercharger was added and only 5 SCs found their way into customer's hands. 3 of these were hatchbacks and 2 were convertibles.
While Saleen came out in the mid-80s it might not have been as popular as the Shelby or Roush models, but to this day they still are releasing custom built Mustangs that stand the test of time. Also providing some of the best exterior visuals of any Mustang, they are a must-have for any Mustang enthusiast that wants to stand out from the crowd.
To learn more about some of the newer Saleen models, for example the 2018 model, click here! This is a previous article that we did when the 2018 was first being released.
---