Starting in 1978, the "King Cobra" model Mustang was offered. This was a limited-edition version with 4,313 units produced. It was only available with a V8 to help bolster the Mustang's performance appeal. It also featured a deep air-dam, stripes, and a cobra snake decal on the hood; much similar to a Trans Am style hood.
HISTORY OF THE KING COBRA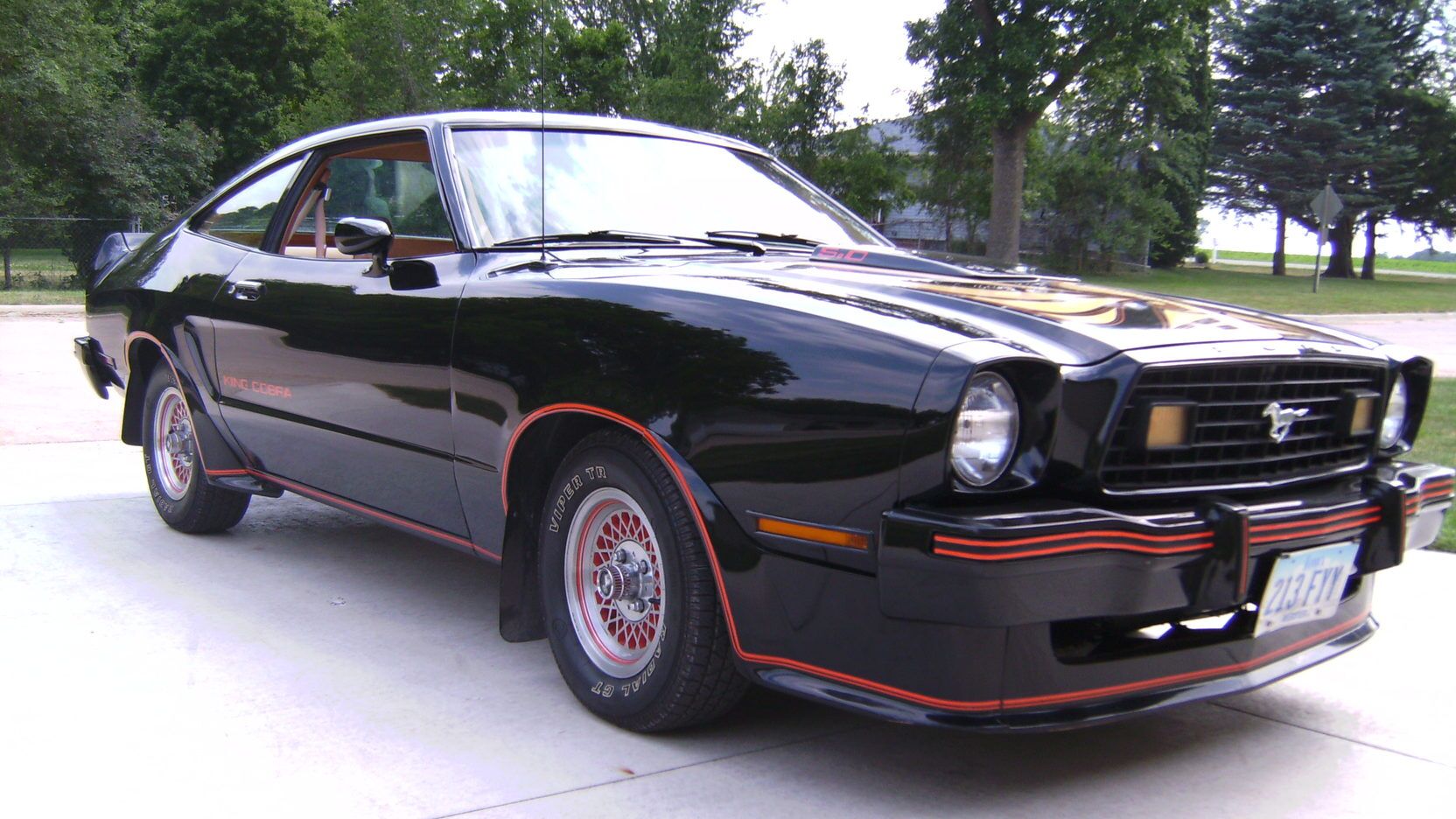 This vehicle came out in 1978, which was the Mustang II's final production year. This Mustang was much like the Cobra II in that the performance was greatly lacking. While it did come with a V8, it only put out a top speed of 94mph and a measly 133 HP with a 0-60 time of 10.2 sec.
KING COBRA SPECS & PRICING
While this model might not have been a performance worthy Mustang, it did come at a very cheap upgrade of only $1,277. This was extremely worth it because the design was solid and had many exterior features that made it stand out from the crowd. While not being a performance style Mustang, it did have great handling which made it great for the track. Below are some of the following features that made the King Cobra stand out:
Powered-Assisted Front Braking Discs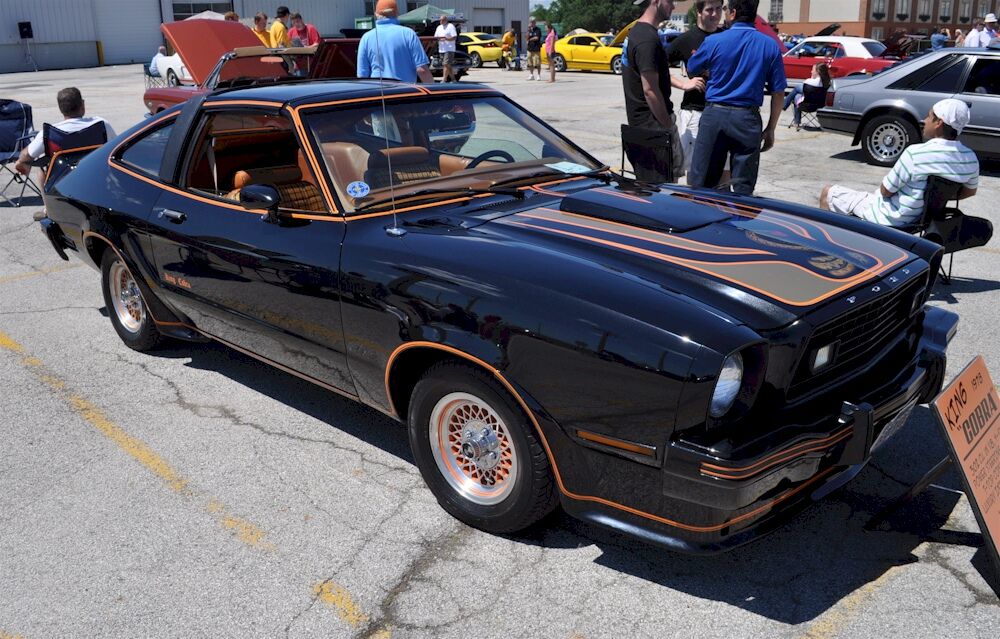 While the King Cobra wasn't sought after for its performance benefits, it was still one of the most popular Mustangs of the second generation because of its unique exterior. This is just another way that Ford has made the Mustang accessible to any consumer because of their cheap prices with unique differences from other competitors.
---