Morimoto Products Limited Warranty - LMR.com
Latemodel Restoration Supply, Inc. ("LMR") warranty information and terms. LMR is proud to offer some of the best warranty policies in the industry. Check out all of the details below for more information.To view the full Terms and Conditions for LMR, please visit this link: LMR Terms and Conditions. If you have any questions in regards to our warranty terms, please use the following link to contact us - Contact Us Page.
---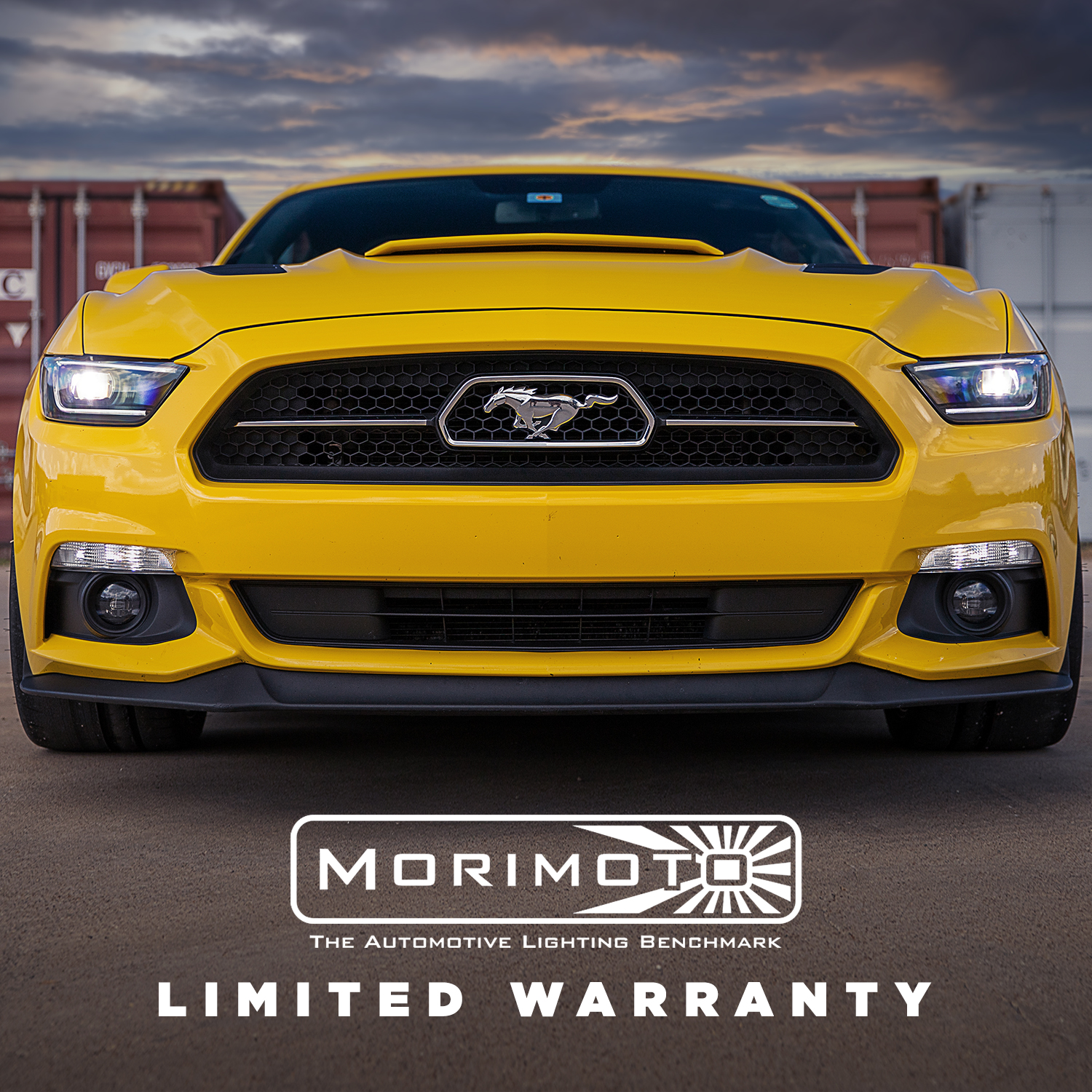 Morimoto Products Limited Warranty

Morimoto products are warranted to be free from defects in material and workmanship, when installed as intended, for varying periods from the purchase date of the product. Please refer to the products listing page for specific warranty information, as it varies depending on the product. All warranties are non-transferable and are only applicable to the original purchaser. Neither Morimoto nor Late Model Restoration will be held liable for the labor charges and other intangible or consequent losses that might be claimed as a result of the failure of any part, nor shall it be liable for damages or injury to persons or property resulting from the misuse or improper installation of any part subject to this warranty. Late Model Restoration reserves the right to examine all parts returned for warranty claim to determine whether or not any such part has failed because of a defect in material or workmanship. All products returned to Late Model Restoration for warranty inspection must be prepaid by the customer under this warranty.

Product Warranty Period

5-year warranty from the date of purchase for XB Series LED headlights.
5-year warranty from the date of purchase for XB Series LED taillights.
5-year warranty from the date of purchase for XB Series LED 3rd brake lights.


Warranty Contact Information If you have a warranty concern or question, please contact LMR directly via Contact US or 866-507-3786.