2024 Mustang Brake Options
The S650 Mustang will share some similar braking options from previous year ranges. Base models will come equipped with what some would consider somewhat generic or even lackluster brake systems. However, diving into Performance Pack or Darkhorse options will feature upgraded brake systems from Brembo. These seventh-generation Mustangs include first-time options like OEM brake cooling ducts, integrated electronic drift brakes, and multiple colors for upgraded calipers. These all-new 2024 Ford Mustangs have increased horsepower and torque. With this added power, stopping and brake capabilities are necessary for any sports car.
BASE MODEL ECOBOOST/GT
Once this information is available, we will need to find out rotor sizing front/rear and caliper configurations. According to some articles, three different brake options may be available for the S650.
PERFORMANCE PACK AND DARKHORSE
Ford did not hold back regarding the S650 Mustang GT Performance Pack and Dark Horse models. These top-tier Mustangs feature massive 15.4" vented rotors up front with a 6-piston Brembo caliper. For the rear, these have a 14.0" vented rotor with 4-piston Brembo brake calipers. These calipers will also have three unique color options that we cover in the next section below.
Brake cooling ducts are a new feature found on the S650. Mustang owners have always used these cars as groceries getters and for extensive track use day in and day out. If you have tracked a Mustang, you know brake fade can be an issue. These cooling ducts will directly pipe in fresh ambient outside air to the rotor surfaces. Temperatures of over 500 degrees Fahrenheit or 260 degrees celsius are not uncommon in heavy braking conditions while on the track. Now this factory upgrade is something you could only get in the aftermarket community compared to the previous chassis of the Mustang.
---
2024 Mustang Brembo Color Options
Customers can choose three colors with upgraded trim levels of the S650 equipped with Brembo calipers. In previous years, Brembo brake calipers have been used, but the consumer was limited to a standardized color scheme depending on the model they purchased. Now, Ford has stepped up and provided Mustang enthusiasts with a way to customize their pony car to their desire.
These colors will include Black, Red, and Grabber Blue. With all the exterior colors available, any S650 Mustang owner can finally fine-tune their styling accents. This may sound like a minor detail to some, but any true gearhead knows the devil is in the details! This is especially common when choosing aftermarket wheel finishes and finding the perfect color combination.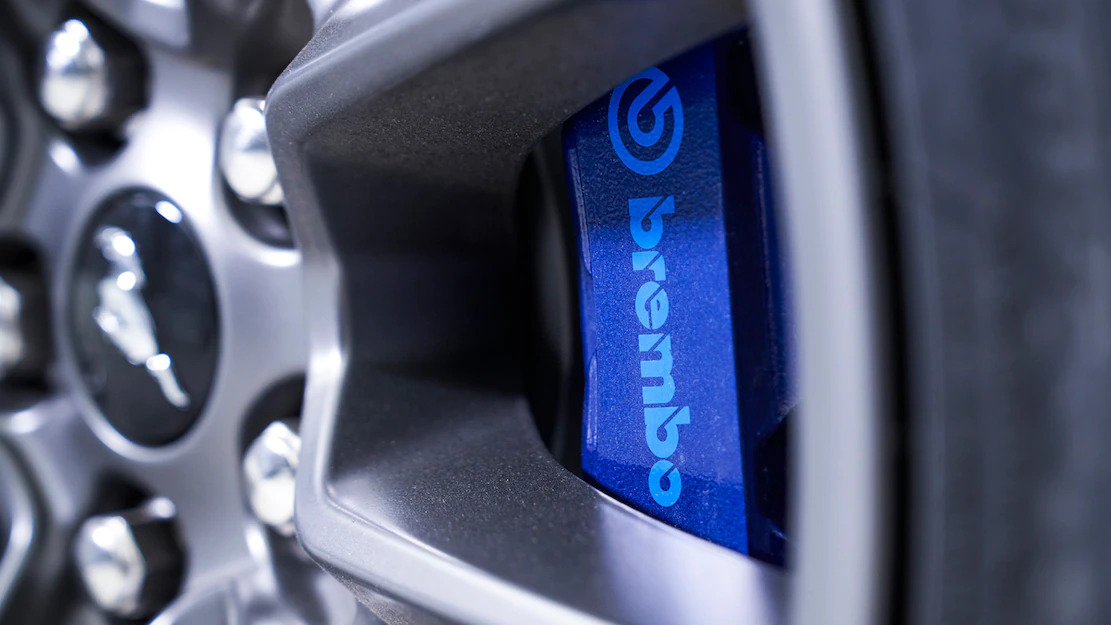 ---
2024 Mustang Electronic Drift Brake
Go In-Depth On This Feature Here's How the 2024 Ford Mustang's Electronic Drift Brake Works
Unless you have been living under a rock for the past few decades, the drift scene has been steadily blowing up year after year. Major manufacturers like Ford have noticed and listened to the end users and what they have been wanting for factory options.
In previous years, we Mustang enthusiasts have had to build a dedicated track-use car ourselves, visit the track to watch guys like Vaughn Gittin Jr. ripping around corners or pop up on Youtube to see Ken Block performing mind-boggling drift stunts. This new electronic drift brake will allow us to experience this awesome track driving firsthand. Regardless of engine and transmission options, this brake upgrade can be integrated into your S650.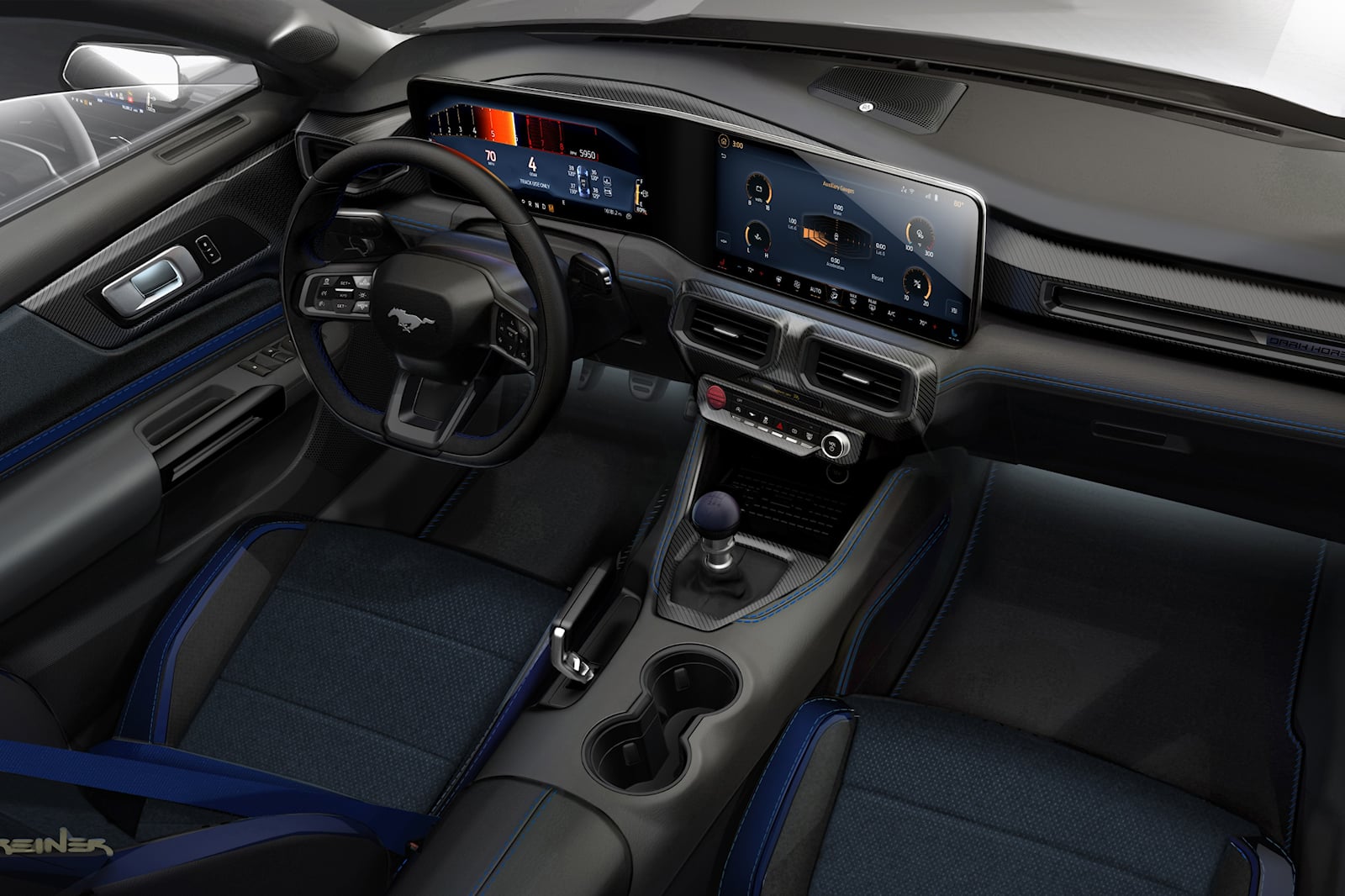 Ford states this technology will allow you to instantly engage the rear brakes when the hand brake is actuated and release them when you let go. This gives the consumer ultimate control compared to a traditional cable-actuated hand brake system. Ford states this new system will feature two settings for beginners/novices and seasoned vets of the drift community. These settings will only be available once the car is in track mode. Some Mustang drivers may want to try yanking this handle while whipping into their buddy's neighborhood, but this is an off-road/track use-only feature. Regardless, this awesome new feature from Ford will have you lighting the tires up in your muscle car like a professional in no time!