As some of you may remember, our team member Chance Cook. He was featured recently on a dyno video of his Mustang GT/CS that features a Stage 2 Roush supercharger kit. He now has decided to enhance his driving experience with the addition of a boost gauge to monitor his vehicle. Chance opted for the Ford Performance M10849A boost/oil pressure gauge. This is not a direct fit since his GT/CS did not have the right instrument center finish panel. We dove into this modification and what would be needed to make it fit these Non-Performance Pack applications.
Now, I do want to note before we get started this is a modification to the inside of the dash that can't be reversed unless you replace the entire internal vent section in your dash. Please consider this before attempting to install this gauge to your S550. You will also need to source an OEM instrument panel center finish panel for the 2015-2018 Performance Pack model. This will have the correct cutouts for this gauge cluster. Also, due to color matching issues between these year ranges, you may need to paint or wrap these panels to match other existing panels. Please make sure to check out step #8 below. If your vehicle is not equipped with this harness, please do not attempt this installation!
---
Tools Needed
An Assorted Set Of Interior Trim Pry Tools
Complete Socket Set
A Small Dremmell Or Cut Off Wheel
A Shop Vacuum
General Cleaning Supplies
Permanent Marker
---
2015-2023 Ford Performance Boost Gauge Installation For Non-Performance Pack S550 Mustang
To begin the installation disconnect the negative battery terminal, and then you will need to remove your factory instrument panel center finish panel. Check out our removal guide to show you how this is done.
Next, we recommend removing the media screen and the console to free up some needed room. Begin by releasing the clips and removing the floor console panels on each console side. Behind each of these, you will need to remove both of the 7mm screws and set these aside.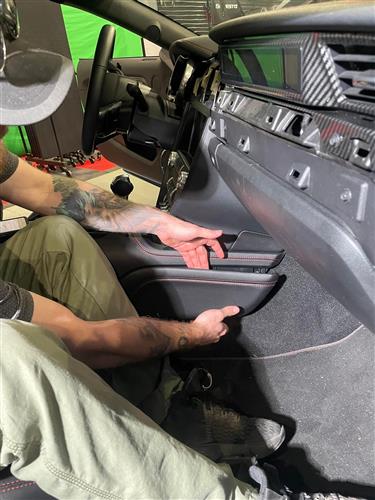 Remove the stowage area mat, and remove each of the 7mm screws here as well.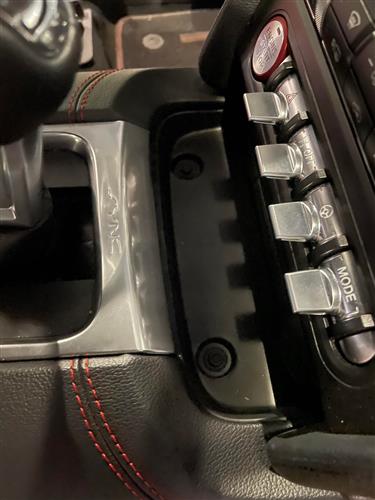 Remove the selector lever bezel.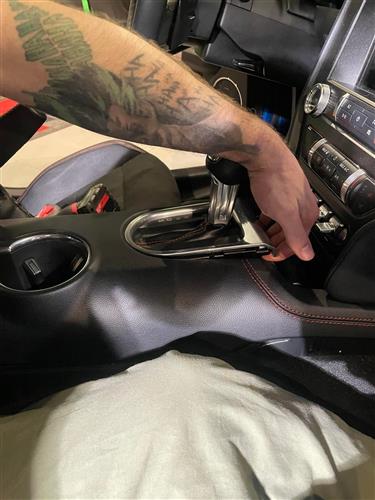 Open the center console lid and then gently pull up and out on the console top panel to release all of the clips. Go ahead and set this on a clean work surface at this time.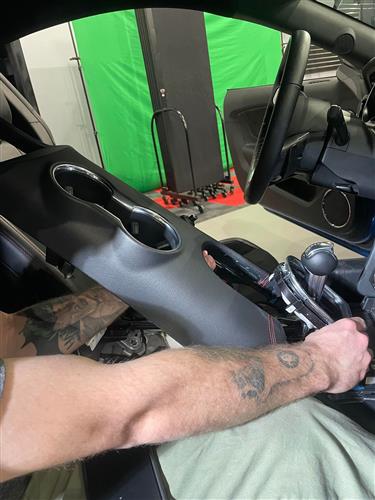 Remove the stowage area tray and the trim cover from the lower section of the dash. Behind the trim cover, you will remove the two 7mm screws on the bottom edge and then the two 7mm screws on the top side. Once these are removed, you can gently pry the radio bezel away and disconnect all electrical connections behind this.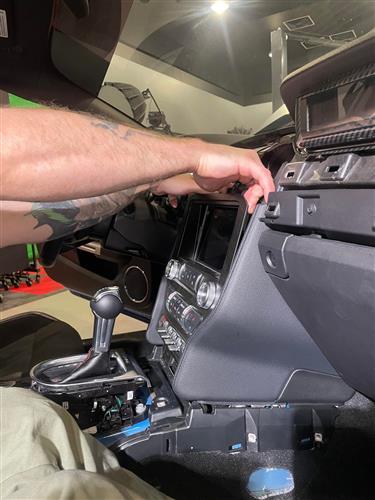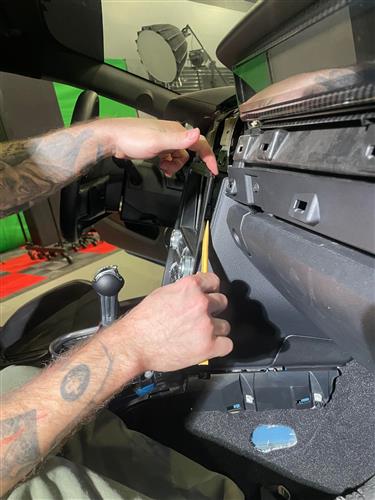 Next, remove all four for the 7mm screws holding the information screen in place if equipped. Disconnect any electrical connections and set this aside.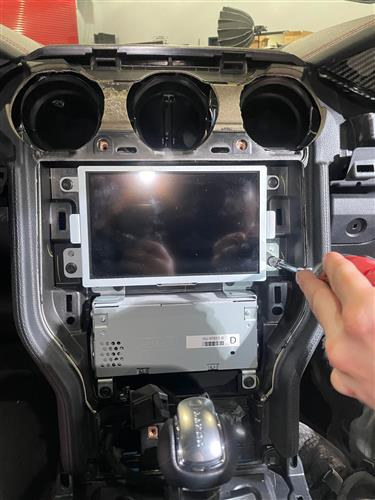 In the center of the dash, you will need to locate your factory harness for this gauge if equipped. If you do not have the harness shown below, do not go forward with installing this piece on the car.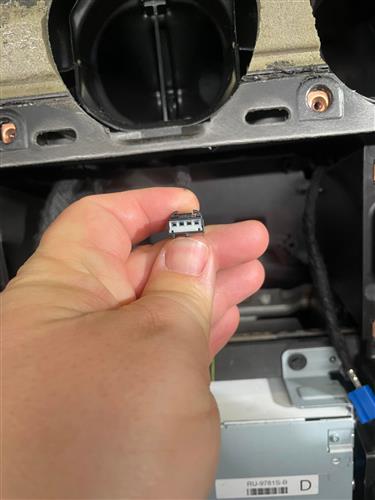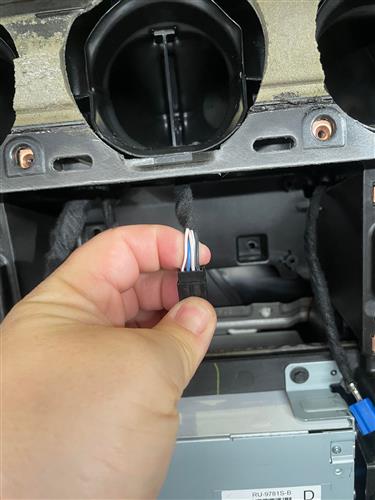 Now that we have everything removed from the dash, it is time to trim the center vent out to allow the new gauge to sit into place. We found that making a few guide marks with a permanent marker here helped. Take your time and carefully trim small amounts at a time and frequently test fit your instrument panel center finish panel with the new gauge installed.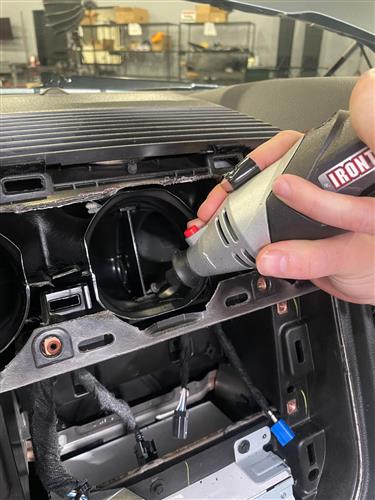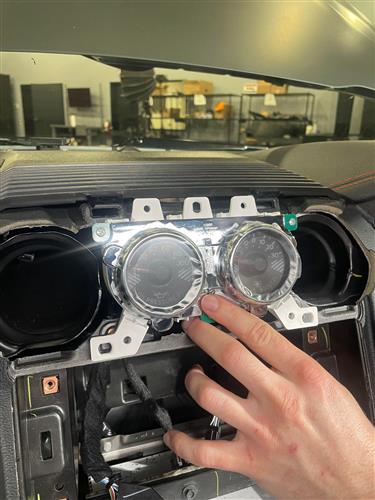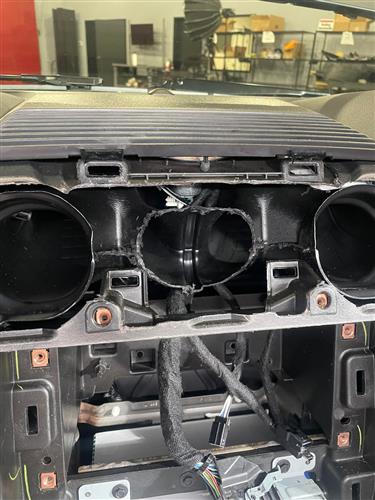 Once you have cut away enough of the vent to allow your gauge and instrument panel to snap into place, take this time to sand any rough edges fully. We also used a few strips of high-quality aluminum tape here to seal off the hole, so no pressure is lost to other vents.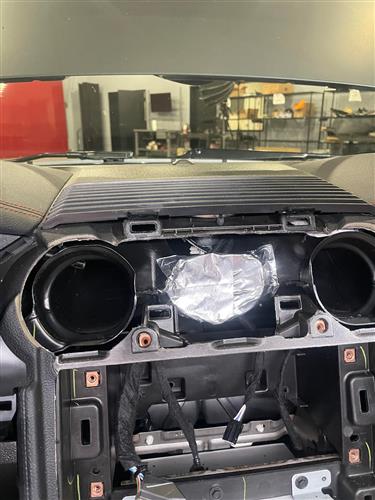 Reconnet all electrical connections, reinstall all panels and reconnect the battery cable. Check over your work and you are all done!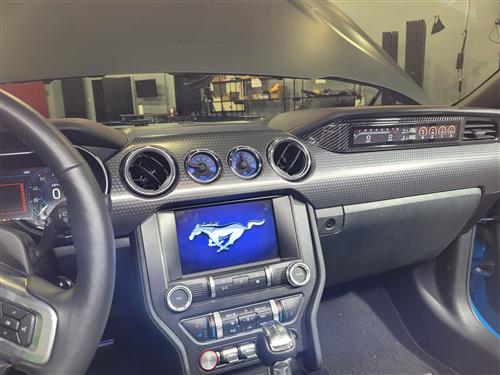 ---