The owner's manual for the new 2015 Mustang has been released to the public. Suppose you have any questions about options, accessories, maintenance, or other features. In that case, this owner's manual has 411 pages for you to enjoy while you are waiting on your new S550 Mustang to arrive.
While there isn't any earth-shattering breaking news to report from the 2015 S550 Mustang owner's manual, there were some interesting items I stumbled across. One is the battery located under a cover in all models. Check out pages 211-213 for more information on this.
Another odd piece of information that jumped out at me was that the 2.3L EcoBoost Mustang has a small 15.5-gallon tank where the 3.7L and 5.0L versions have a 16.0-gallon tank. This one struck me as odd to have to change tanks during production. I'm sure we will get to the bottom of this once we get our hands on one.
The owner's manual is full of other useful information such as oil capacities, engine specs, and more! It makes for some great reading material while we all sit patiently waiting for the new S550 Mustangs to hit the street. Comment below if you already have yours on order, and let us know what you ordered!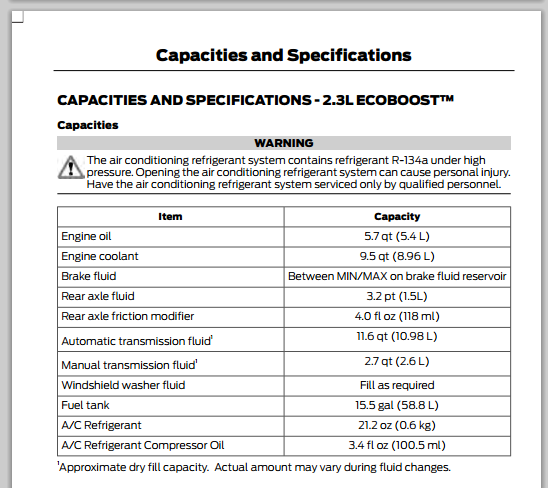 ---