The much anticipated Raptor R is a masterpiece, to say the least! Ford stuffed a ridiculously powerful 5.2-liter supercharged V8 engine into the belly of the 2023 F-150 Raptor R. Its earth-stomping 700HP and 640 lb-ft of torque makes this beast an adrenaline-fueled, supercharged thrill-ride! It's the most powerful high-performance F-150 Raptor, EVER!
---
Jump To:
Dyno Numbers & Photos
---
← Swipe For More 2023 Raptor R Photos →
---
Dyno Technical Data
Factory 5.2L Supercharged Engine
Factory Intake
Factory Supercharger Pulley
Factory Exhaust
Factory 10R80 10-speed Automatic Transmission (Pull made in 5th gear. 7th is true 1:1 ratio, but 5th gear allowed us to push past the rev limiter)
Factory Aluminum Driveshaft
Factory 17x8.5" Wheels w/ L37x12.50R17LT BFGoodrich All-Terrain T/A KO2 Tires
---
Dyno Results
Here are the results! We split this up into three different tests. The first one is bone stock from the factory. The truck made 580 horsepower at 6,300 RPM and 533 lb-ft torque at 4,400 RPM.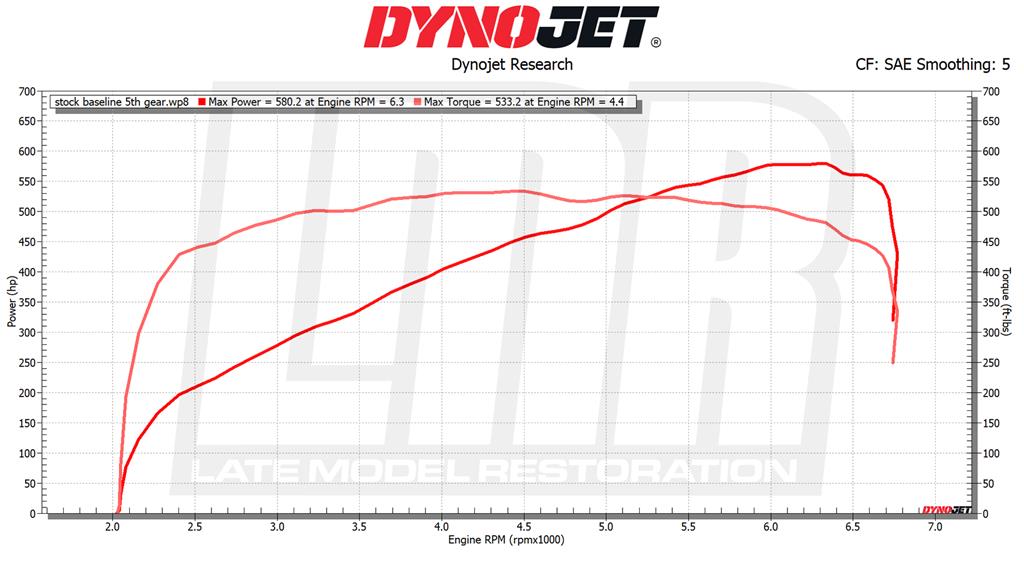 The second test is switching out the OEM factory air filter and installed a Ford Performance High-Flow Air Filter (M9601G). The truck gained 8 HP and one lb-ft TQ. Leaving us at 588 HP at 6,300 RPM and 543 lb-ft TQ at 4,100 RPM.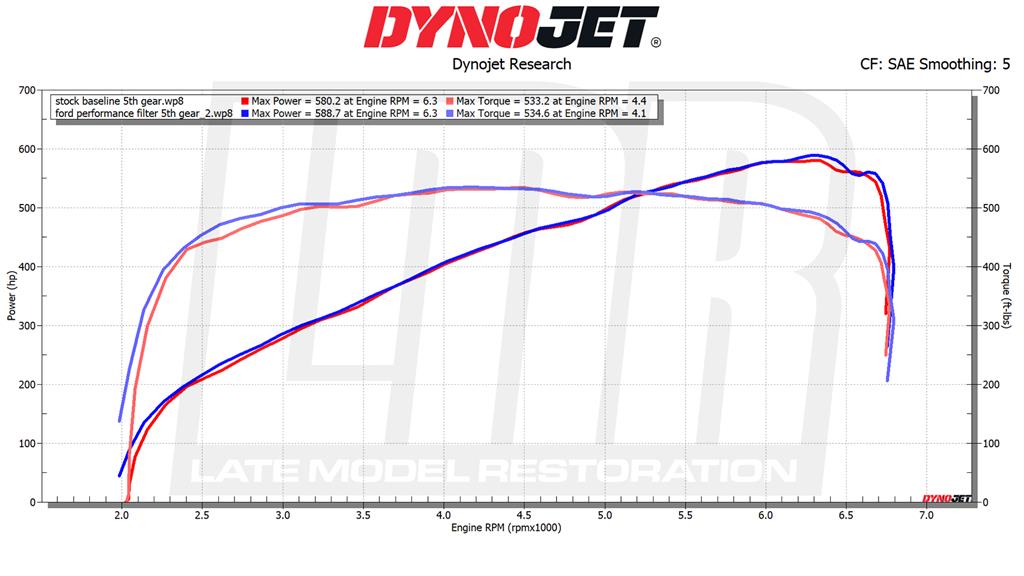 Finally, we filled some trash bags with ice and left them on the intake box and supercharger to cool them down. This brought the truck to 590 HP at 6,400 RPM and 541 ft-lb TQ at 4,400 RPM.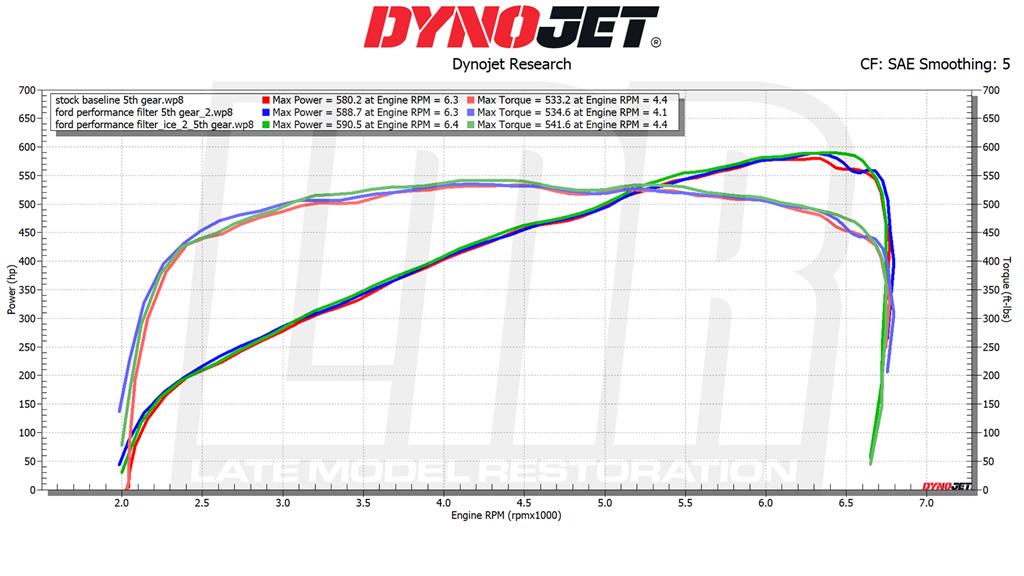 ---