Chin spoilers are becoming one of the easiest, cheapest and best looking way to add some style to your 2005-09 Mustang. This chin spoiler for your S197 is made of high grade urethane and molded in black so no painting is required!

Our friend Michael stopped by in his black 2009 Mustang GT for our installation. First off, we have to say this is one of the best fitting chin spoilers we have installed on the 05-09 Mustang GT. It uses existing hardware and requires no modification at all.
Tools Needed:
Drill
Phillips Head Screwdriver
5.5MM Hex Head Bit
Automotive Double-Sided Tape
Installation Procedure:
Step 1:
To start your installation, you will need to drill out the holes on the chin spoiler; you will need to mock the spoiler next to the existing hardware and then mark the locations where to drill.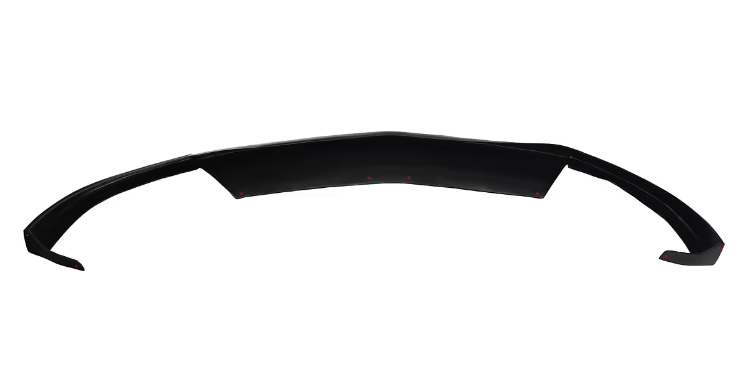 Step 2:
Once you drill out the 2 holes on the inner fender pieces, proceed to drill out the 4 center holes. Once you have drilled your 6 holes out, you will need to remove the Philips head screws located on both sides of the inner fender, as shown in the picture above. Next, you will need to get under the front of the car and remove the 4 hex-headed screws from the underside of the bumper cover. These are 5.5MM hex head screws so make sure you have the proper tools for this job.
Step 3:
Once the chin spoiler is lined up, simply reinstall your two inner fender screws and the four hex head screws under the Mustang's bumper and you are done with your CV2 Chin Spoiler installation. You can also install a few tips of double-sided tape along the top side of the spoiler if desired for extra reliability. This installation will take only about 30 minutes with the right tools and it will completely change the front end of your 2005-09 Mustang GT.
---