19 Highest Priced Fox Bodies At Barrett Jackson Scottsdale 2018
Here at LMR, we are Fox Body enthusiasts. However, even these Fox Body prices surprised us! Check out the prices on these 19 immaculate Mustangs.

It's that time of year again where the low mileage Fox Bodies hit the auction block at Barret Jackson. This year we saw 19 Fox Body Mustangs auctioned off at the Scottsdale 2018 auction. We have compiled a list of all 19 with all of their out of this world prices.
1990 Ford Mustang 25th Anniversary Convertible - $7,150.00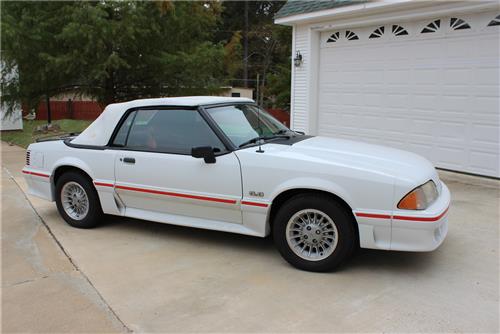 Miles - N/A
Exterior Color - White
Interior Color - Red
Engine Size - 5.0
Transmission - 5 Speed Manual
1988 Ford Mustang ASC McLaren Convertible - $9,900.00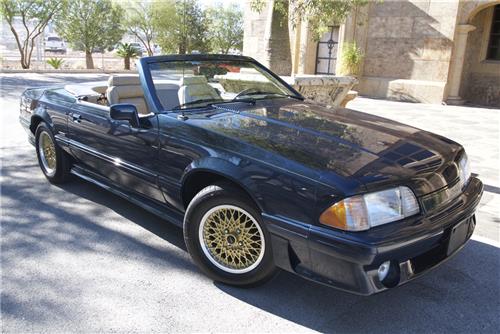 Miles - 40,000
Exterior Color - Blue
Interior Color - Beige
Engine Size - 5.0
Transmission - 5 Speed Manual
1984 Ford Mustang GT Hatch - $18,700.00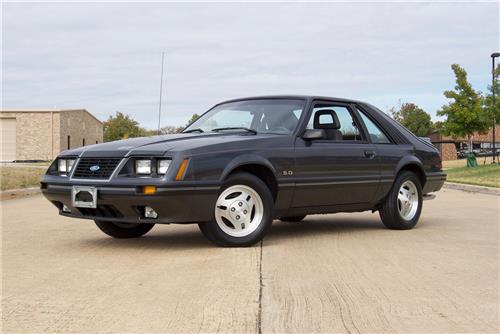 Miles - 16,537
Exterior Color - Medium Charcoal Metallic
Interior Color - Gray
Engine Size - 5.0
Transmission - 5 Speed Manual
1979 Ford Mustang Cobra - $19,800.00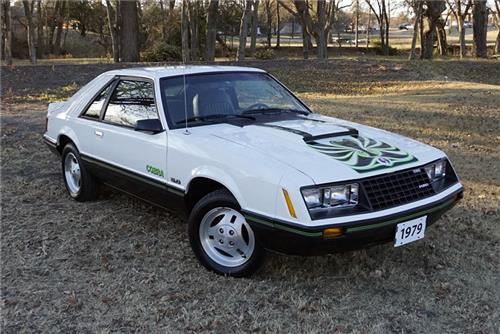 Miles - 16,105
Exterior Color - Polar White
Interior Color - Black Vinyl
Engine Size - 5.0
Transmission - 3 Speed Automatic
1983 Ford Mustang GT Convertible - $19,800.00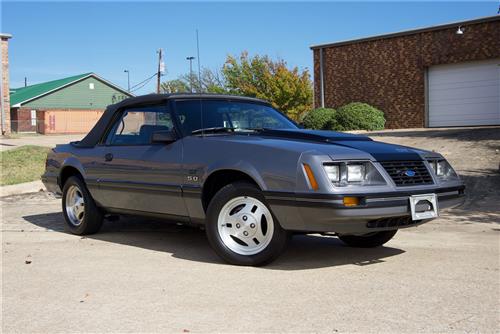 Miles - 14,682
Exterior Color - Medium Charcoal Metallic
Interior Color - Black Cloth
Engine Size - 5.0
Transmission - 5 Speed Manual
1985 Ford Mustang GT Convertible - $19,800.00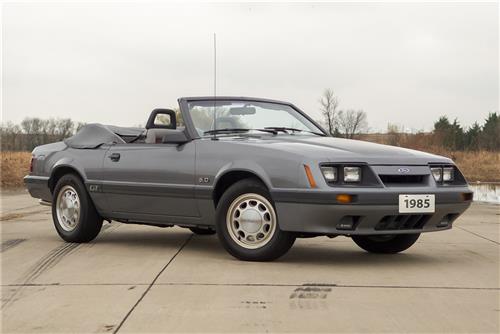 Miles - 7,596
Exterior Color - Medium Charcoal Metallic
Interior Color - Charcoal
Engine Size - 5.0
Transmission - 5 Speed Manual
1982 Ford Mustang GT T-Top Fastback - $22,000.00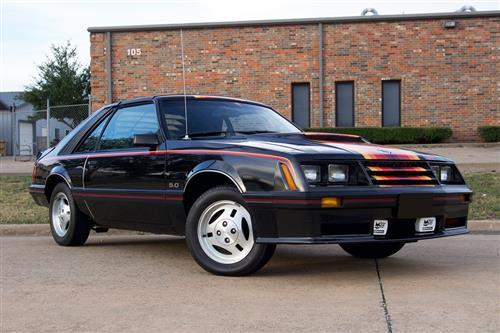 Miles - 11,907
Exterior Color - Black
Interior Color - Black
Engine Size - 5.0
Transmission - 5 Speed Manual
1983 Ford Mustang GT Convertible - $22,000.00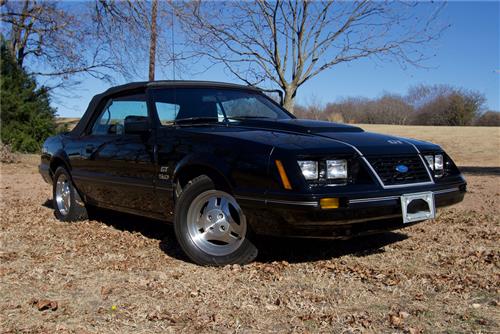 Miles - 8,138
Exterior Color - Black
Interior Color - Black
Engine Size - 5.0
Transmission - 5 Speed Manual
1990 Ford Mustang 7-Up Convertible - $24,200.00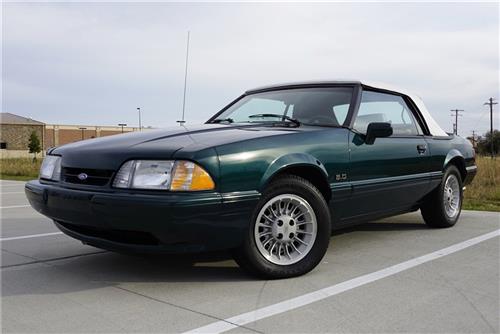 Miles - 17,566
Exterior Color - Emerald Green
Interior Color - White
Engine Size - 5.0
Transmission - 4 Speed Automatic
1991 Ford Mustang Hatchback - $26,950.00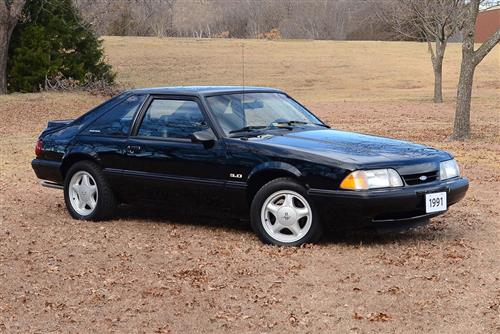 Miles -
Exterior Color - Black
Interior Color - Black
Engine Size - 5.0
Transmission - 5 Speed Manual
1988 Ford Mustang ASC McLaren Convertible - $27,500.00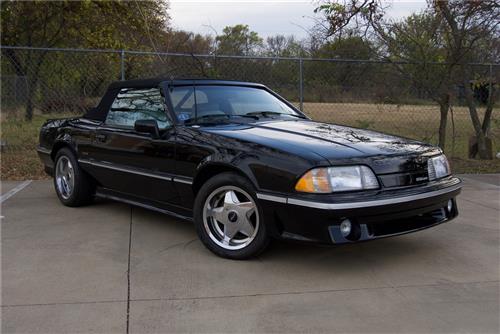 Miles - 15,601
Exterior Color - Black
Interior Color - Gray
Engine Size - 5.0
Transmission - 4 Speed Automatic
1989 Ford Mustang GT Hatchback - $27,500.00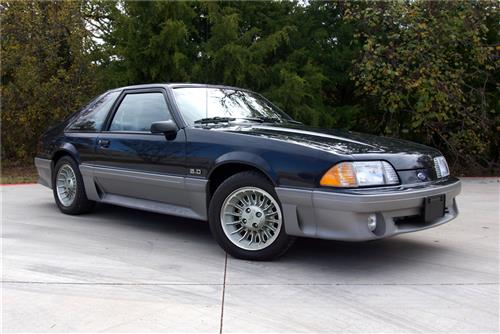 Miles - 15,601
Exterior Color - Shadow Blue Metallic
Interior Color - Medium Gray
Engine Size - 5.0
Transmission - 5 Speed Manual
1984 Ford Mustang GT350 20th Anniversary - $30,800.00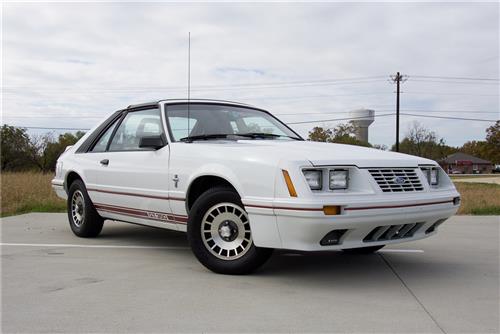 Miles - 1,404
Exterior Color - White
Interior Color - Red
Engine Size - 5.0
Transmission - 5 Speed Manual
1983 Ford Mustang GT Hatchback - $33,000.00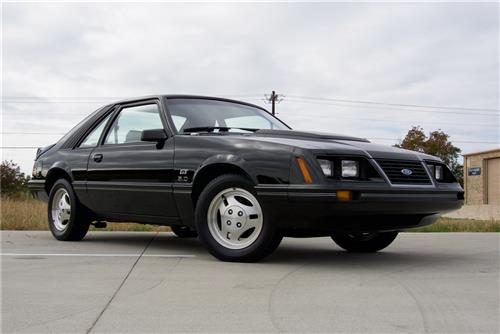 Miles - 6,303
Exterior Color - Black
Interior Color - Black
Engine Size - 5.0
Transmission - 5 Speed Manual
1986 Ford Mustang SVO - $33,000.00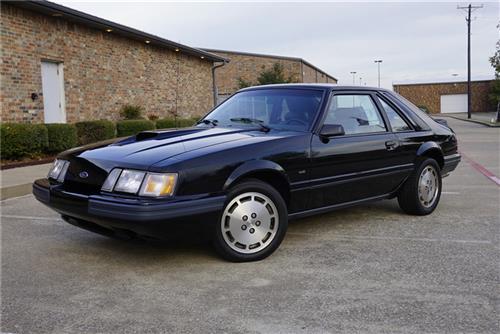 Miles - 3,124
Exterior Color - Black
Interior Color - Charcoal Gray
Engine Size - 2.3
Transmission - 5 Speed Manual
1990 Ford Mustang Coupe - $33,000.00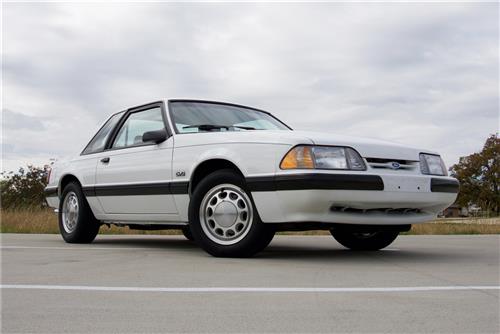 Miles - 7,989
Exterior Color - Oxford White
Interior Color - Black Vinyl
Engine Size - 5.0
Transmission - 5 Speed Manual
1992 Ford Mustang GT Convertible - $44,000.00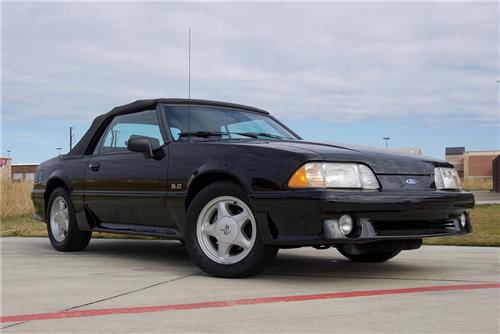 Miles - 1,334
Exterior Color - Black
Interior Color - Black
Engine Size - 5.0
Transmission - 4 Speed Automatic
1993 Ford Mustang Convertible - $45,100.00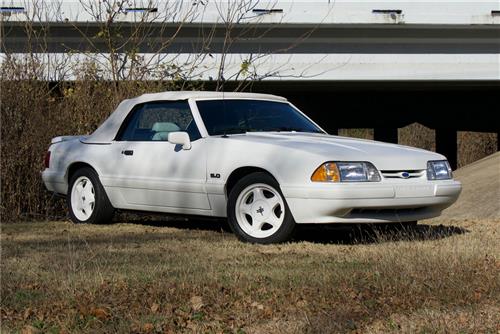 Miles - 7,350
Exterior Color - Vibrant White
Interior Color - White
Engine Size - 5.0
Transmission - 4 Speed Automatic
1993 Ford Mustang Convertible - $53,900.00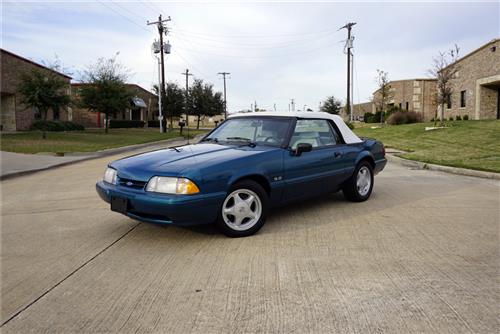 Miles - 340
Exterior Color - Reef Blue Metallic
Interior Color - White/Opal Gray
Engine Size - 5.0
Transmission - 4 Speed Automatic
---