LMR Showroom Temporarily Closed Beginning 4/12/2019
First Stock 2018 Mustang GT Dyno Numbers
Posted 10/30/2017 by Tyler Rodriquez
FOLLOW: 2018 mustang , dyno , 2015 mustang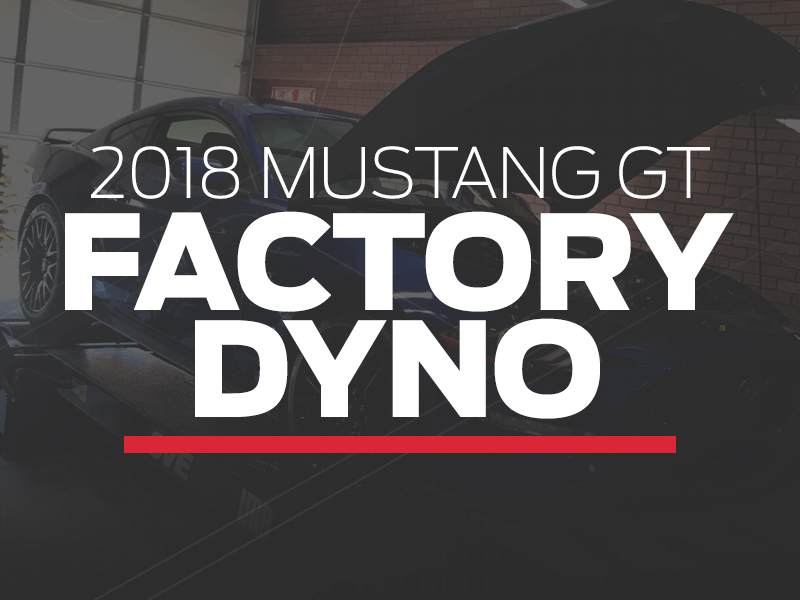 As soon as we found out a 2018 Mustang had hit the ground, we flew two employees to Ohio to pick it up. Being the real Mustang enthusiasts, LMR had to get our hands on one of the first new S550s to give you guys the best content! Our team drove the car straight through from Ohio to Texas and the car immediately hit our dyno. With a little over a thousand miles on the car from the drive, we strapped it down and let it rip!
This 2018 Mustang GT is equipped with a 10 speed automatic which exceeded our expectations on the drive home. While a manual transmission would be fun, we really wanted to push the limits and test the 10 speed auto!
2018 Mustang GT Stock Factory Dyno Numbers
415 Horsepower
397 Torque
While these numbers are super impressive for a factory car, we are eager to make much more! Stay tuned as we throw the book at this car and test the limits!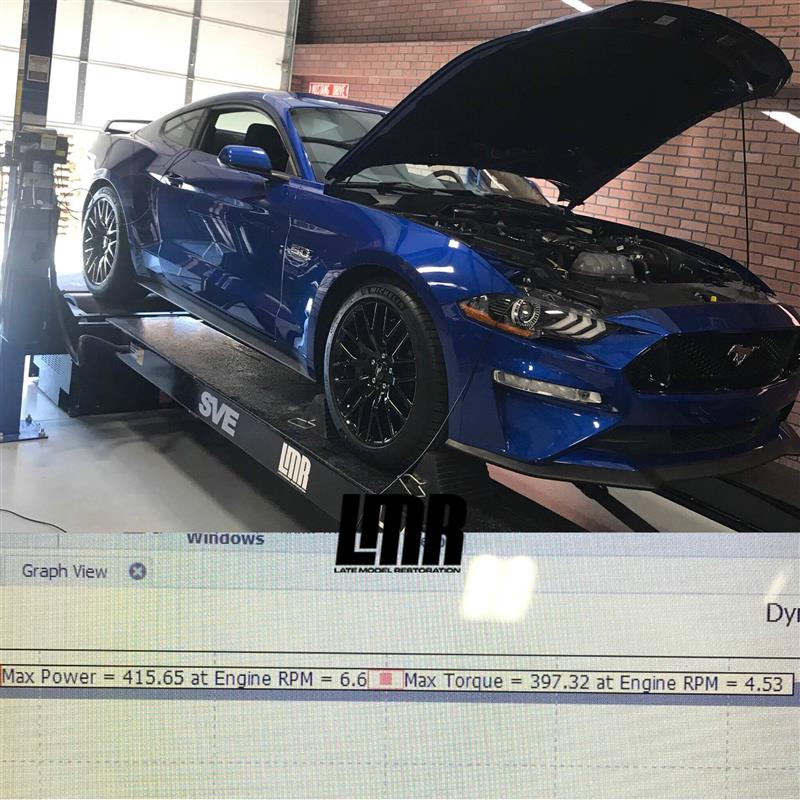 ---
About the Video
FIRST 2018 Mustang GT 10 Speed Performance Pack Dyno - LMR.com
Check out our YouTube channel for even more tech tips, installation videos, how-tos, and more. The best place to go for anything Mustang related!
Published on 2017-10-30
LMR.com is honored to provide the world with the FIRST dyno numbers of a 2018 GT with the new 10 speed automatic transmission!

This car does have the level 1 performance package and is rated at 460HP and 420LB/TQ at the fly wheel.

Stock Dyno Pull: 415HP/397TQ at SAE
- 93 Octane
- 10 Speed Automatic (7th Gear Pull at 1:1)
- 19" Rear Wheel w/ 275/40/19 Michelin Pilot Sports
- TOTALLY Stock Car

*Note*
The car's VSS did limit us on our pull. This is why you see car tap out at 6600 RPMs. The redline for the 2018 Mustang GT is 7500. On that note, the car does have room on the table for potentially more power!