The highly anticipated Ford Bronco Raptor is expected to be released sometime in 2022! The release date for this vehicle has not been announced yet, but one can expect it to be most likely towards the middle or end of 2022 as a 2023 model. Below we cover the release date rumors, price, specs, features, and other things you might want to know about the 2023 Ford Bronco Raptor!
---
What Is The Ford Bronco Raptor?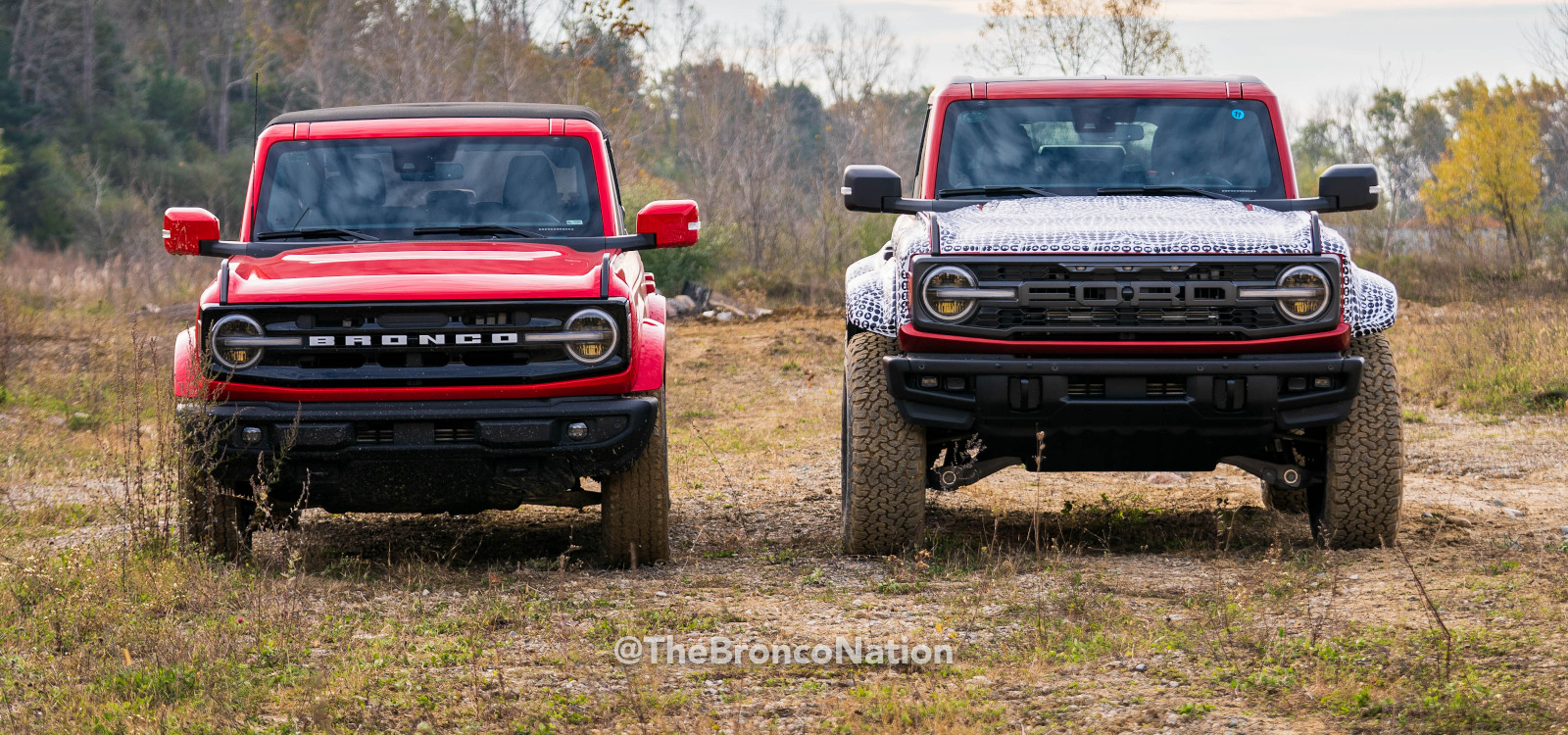 The Bronco Raptor is Ford's take on creating an even more off-road capable Bronco by Raptorizing it. Only a few images of this Ford vehicle have been released, but they were enough to boost speculation about some of the capabilities. The Bronco Raptor spy photos that you'll see throughout this article were leaked first by Bronco Nation. Ford still hasn't made it clear whether or not these Bronco Raptor spy photos are the final design, but it does give us a clearer idea of what to expect.
The Bronco Raptor is anticipated to be very similar to the Ford Ranger Raptor that is currently on the market. It is going to be a mid-engine, four-door SUV that sits on a boxed frame. This will allow it the capability to go off-road and tow more than previous models!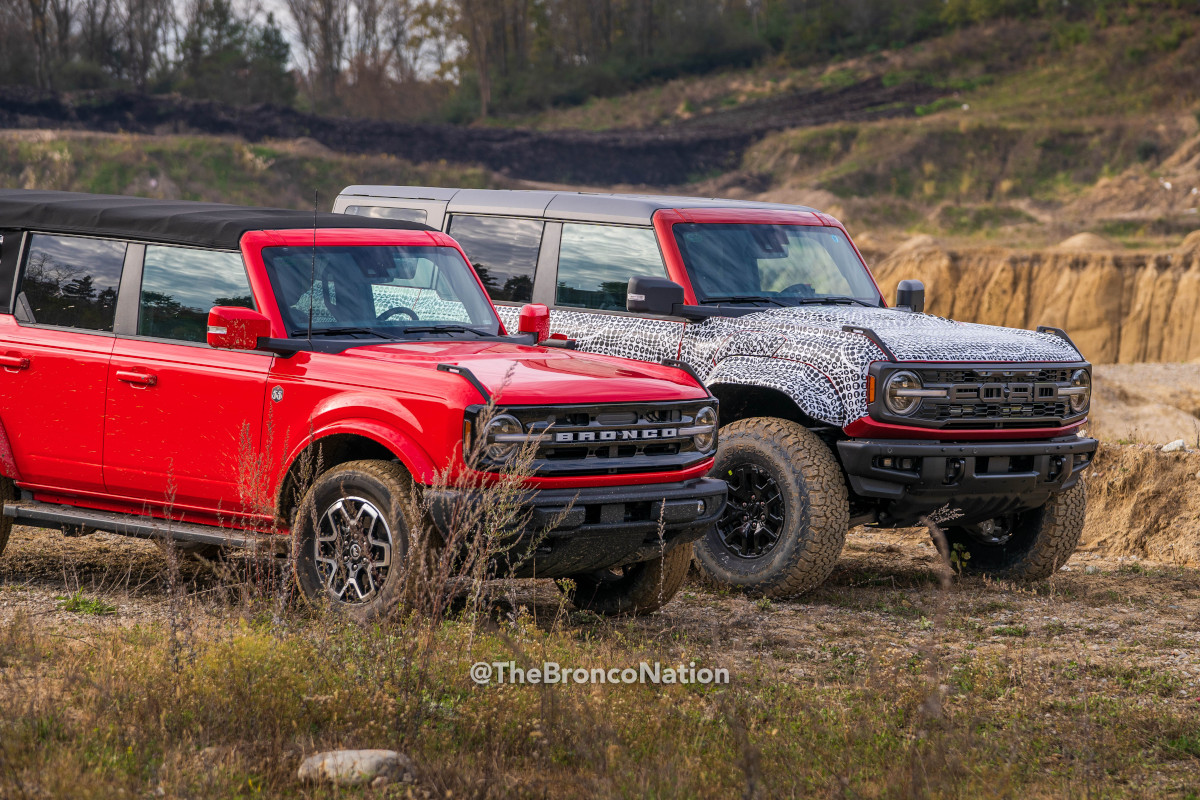 ---
What Engine Is In The Ford Bronco Raptor?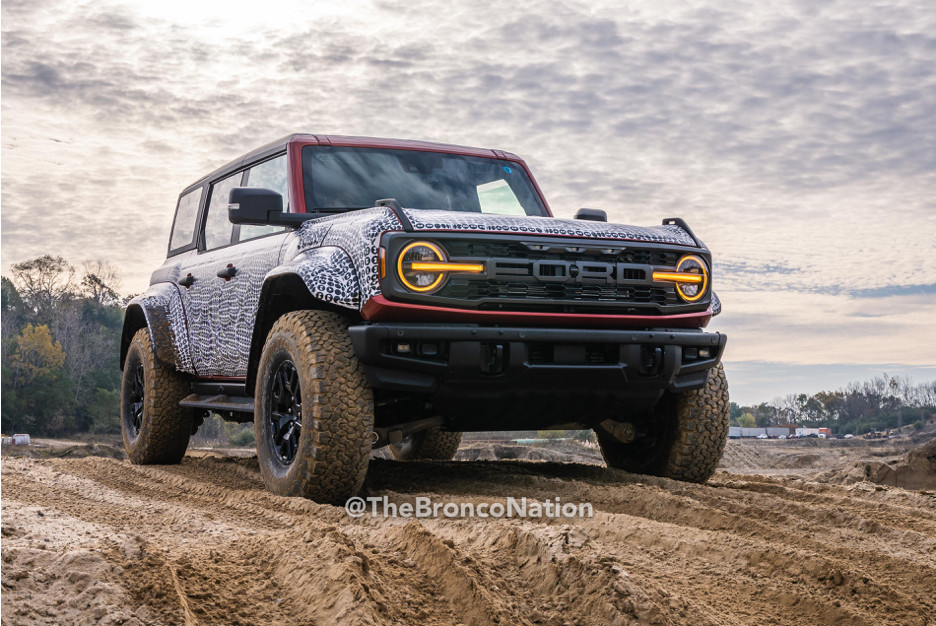 Ford has announced that the Bronco Raptor will include a 3L EcoBoost engine capable of at least 400 horsepower from twin turbochargers. It is still unclear whether or not other engines are going to be available for purchase or not. Currently, the most powerful Bronco that has been announced makes 330 HP and 415 lb-ft of TQ. Those torque numbers are a good starting point to go with when getting ideas on how much torque this new truck will have. We recently dyno tested both the 2021 Ford Bronco 2.3L Turbo 4cyl EcoBoost as well as 2021 2.7L 6cyl Bronco to give you a better idea of what to expect. The results were quite impressive and we can't wait to get our hands on the Bronco Raptor next to dyno.
---
How Much Will It Cost & The Expected Release Date
The release date of the Bronco Raptor is currently unconfirmed. 2022 seems likely, but there is speculation on exactly when we could see them hitting the lot. The Bronco Raptor price is predicted to be around $100,000. This price is speculation at this point, but it is based on the specs and features that have been announced. Check back with this article from LMR often for the latest release date news!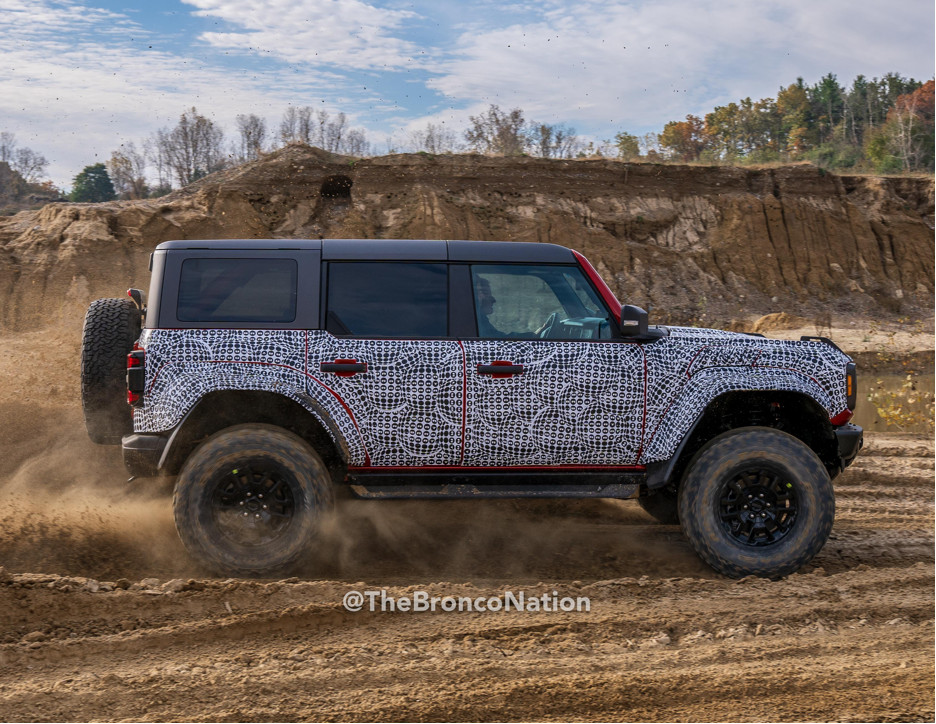 ---
Specs
Along with the 3.0L twin-turbo engine, the Bronco Raptor will also have a 10-speed automatic transmission and all-wheel drive. Currently, there isn't any info about a manual transmission option, but we will continue to update if anything changes. It is speculated that there will be a choice between two other engines as well, but this has not yet been confirmed.
The Bronco Raptor is also anticipated to have an electronic locking rear differential, Fox Shocks for the suspension, skid plates, and a Terrain Management System. This system will allow the driver to choose between different driving modes including Normal, Sport, Grass/Gravel/Snow, Mud/Rut, and Sand. This Bronco is also rumored to have an aluminum unibody frame. This would make it much lighter than previous models, which would improve performance and fuel economy. It should also have a large interior with room for up to five passengers.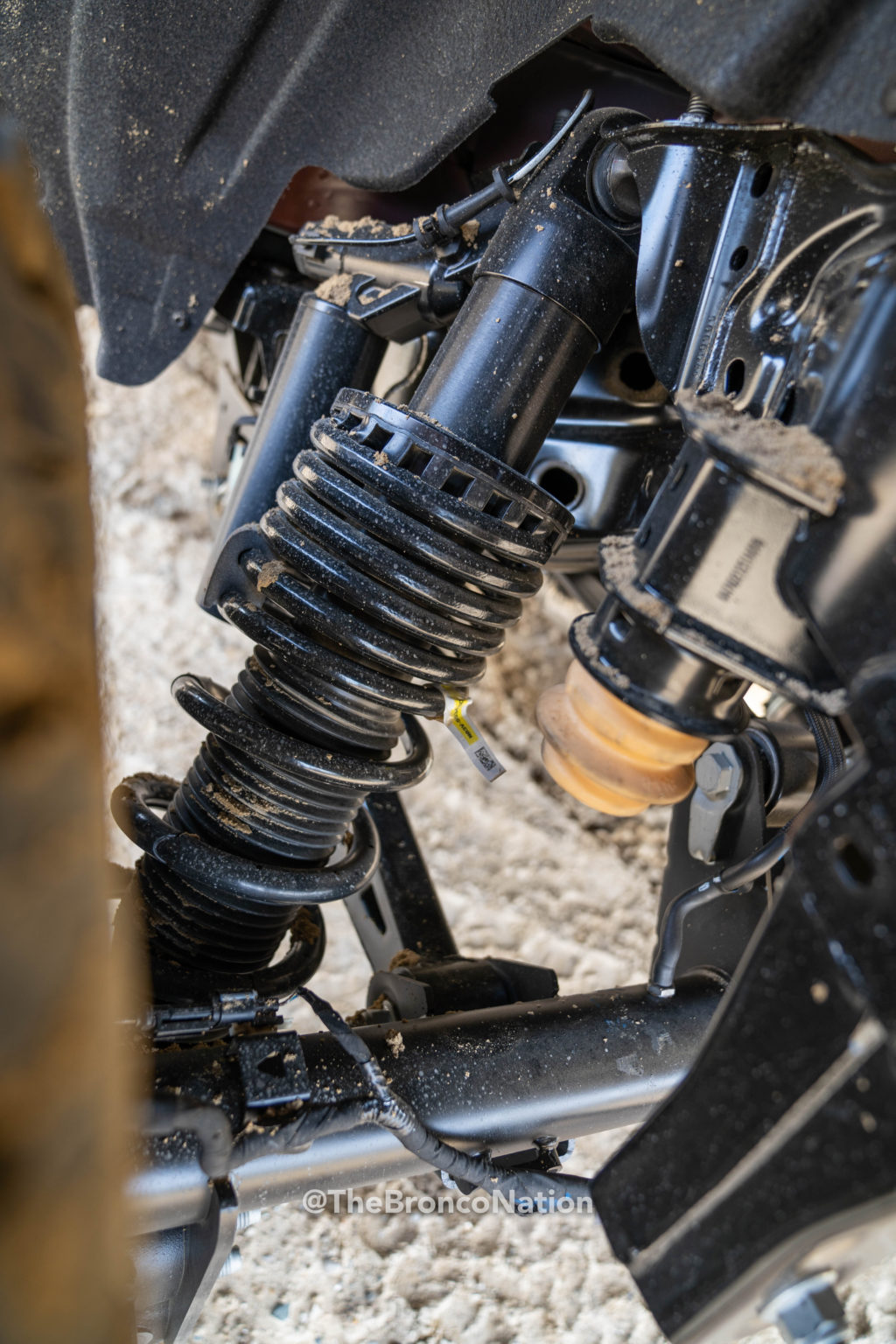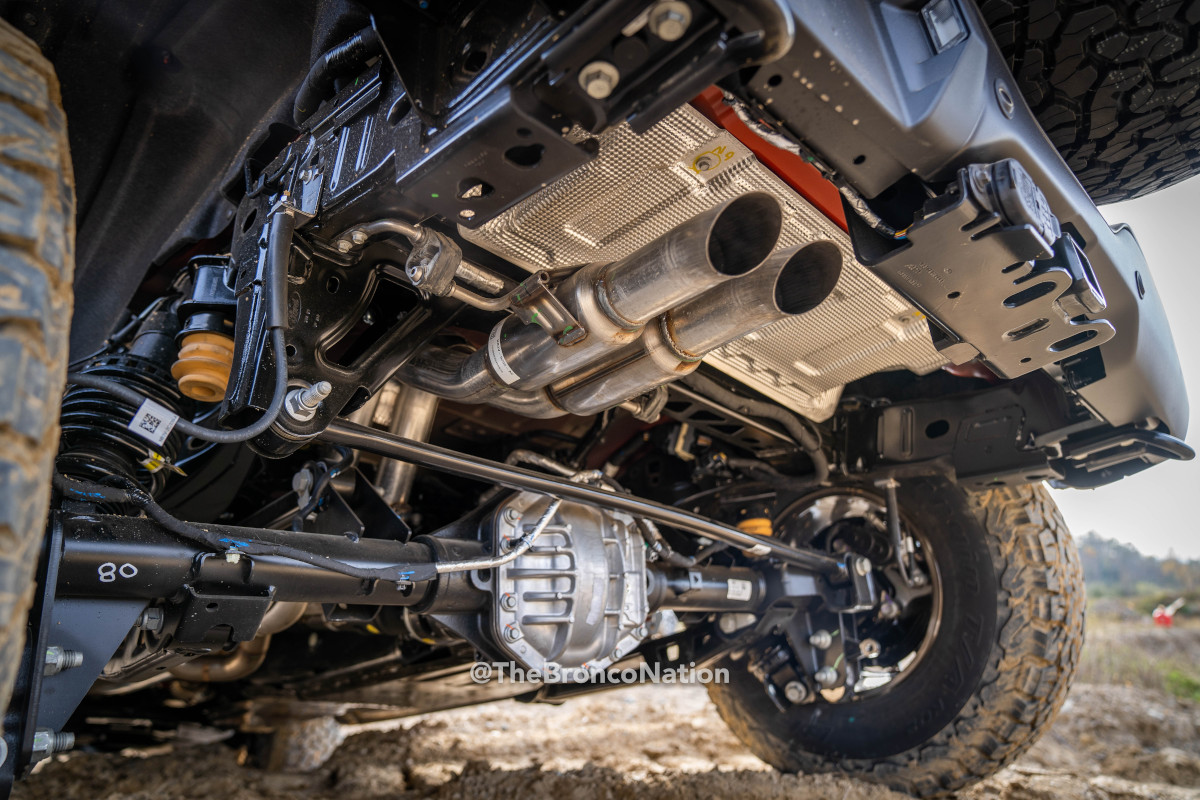 ---
Interior & Exterior
Most likely, the Bronco Raptor will share many similarities of the interior design and dimension to the regular Bronco model. It also means rubberized flooring, marine-grade vinyl upholstery, and an overhead array of auxiliary switches will be available. Leather seats are possibly an option for those who desire a more opulent cabin. The Bronco Raptor should come available with a soft-top or hardtop, as well as removable body parts, including frameless doors, which Ford claims are simple to remove.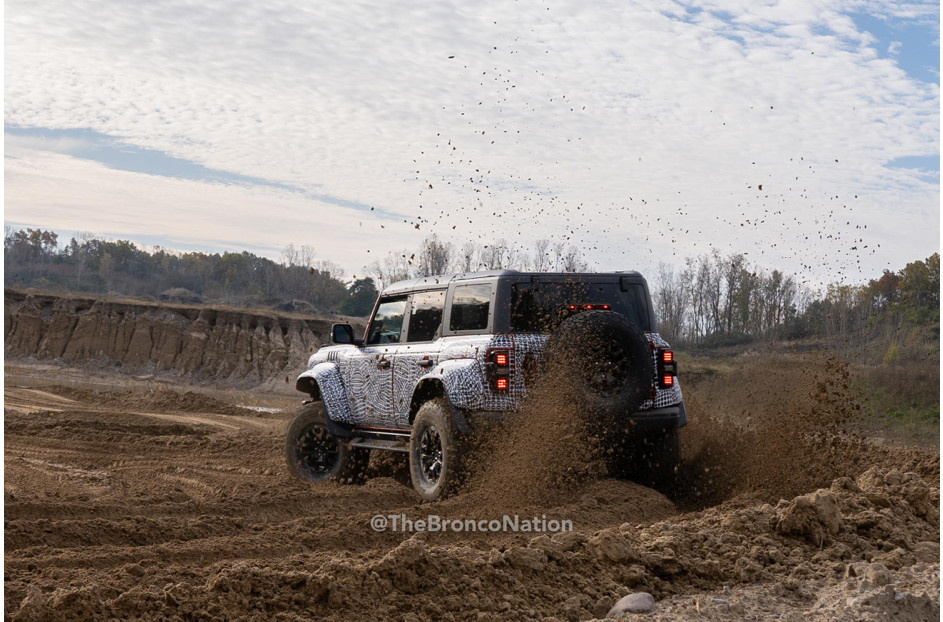 The Ford Bronco Raptor will have some very unique features! The exterior should be similar to the previous generation, but with a modern twist. It should still seem familiar and inviting to fans of this classic vehicle. It should also inherit a slew of novel features, such as outside mirrors positioned at the base of the windshield that can be used even when the doors are removed. Similarly, a rack built into the top of the dashboard should allow smartphones and GoPros to be installed and they can be plugged into the neighboring 12-volt outlets. Also, the massive fender flares really give it a Baja truck vibe that really enhances that offroad look.
---
Infotainment & Safety
Naturally, it is anticipated that the Bronco Raptor will have all the normal features of modern automobiles. Some examples are Bluetooth, satellite radio, USB ports, and more! We can also expect to see some safety features like blind-spot monitoring and rear cross-traffic alerts.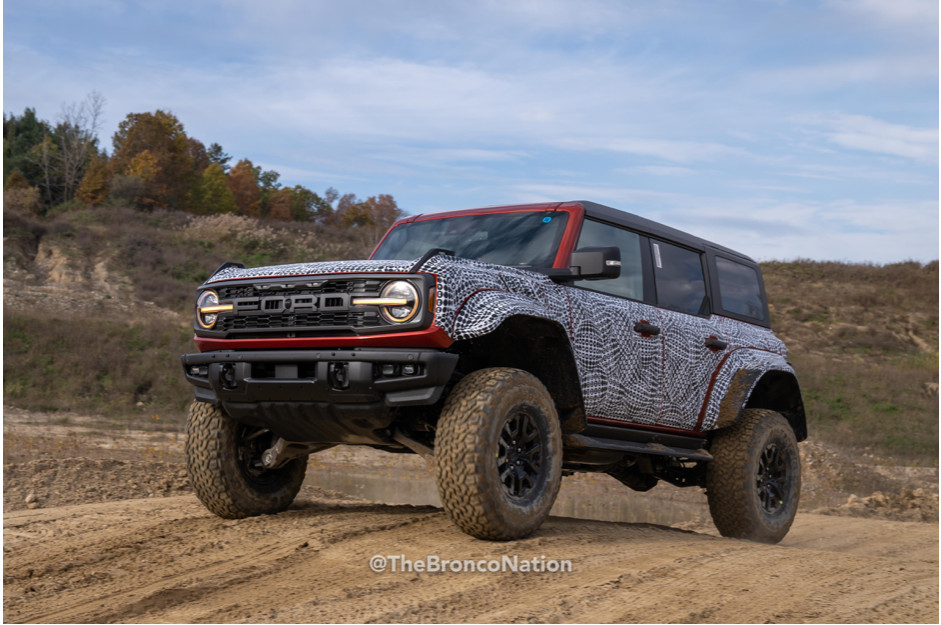 The 2023 Ford Bronco Raptor is anticipated to come with the following features:
A configurable digital cockpit.
Leather upholstery and a premium sound system.
Aluminum unibody frame.
An infotainment system that comes with Apple CarPlay and Android Auto for an improved driving experience.
A rearview camera.
Blind-spot monitoring.
Rear cross-traffic alerts.
---
Colors
The Bronco Raptor will be available in a variety of exterior colors. Some likely exciting options are the highly anticipated Eruption Green, Hot Pepper Red, Code Orange, and Desert Sand. We at LMR couldn't be more excited to see all of the new Bronco Raptor colors in the near future! Stay tuned for more updates as they become available.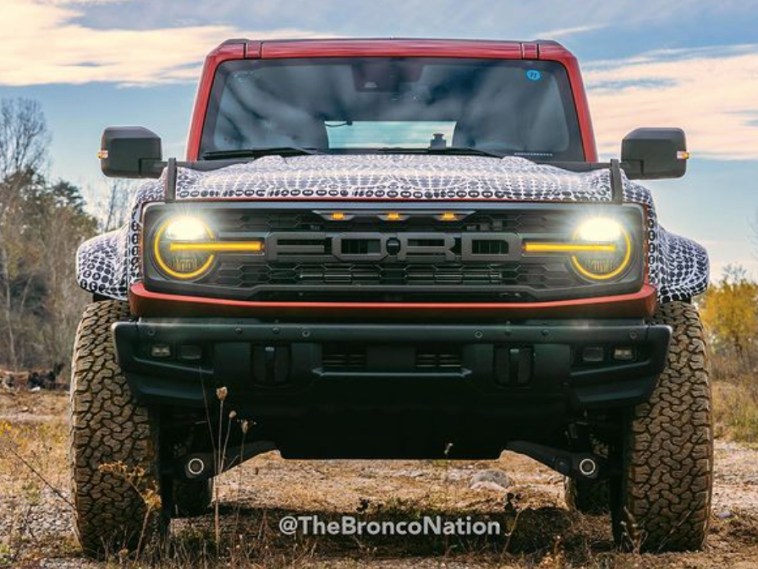 ---
The Bottom Line
Overall, we are very excited about the 2023 Ford Bronco Raptor! Ford is really giving Jeep a run for its money and will only help push the limits of where these vehicles can go. It is rumored to have a variety of engines, a lightweight frame, and an impressive list of exterior options. We at LMR can't wait to see more details about this truck as they become available! Again, thanks to Bronco Nation for these spy images! We will continue to update this article as more information about the Bronco Raptor becomes available, so stay tuned!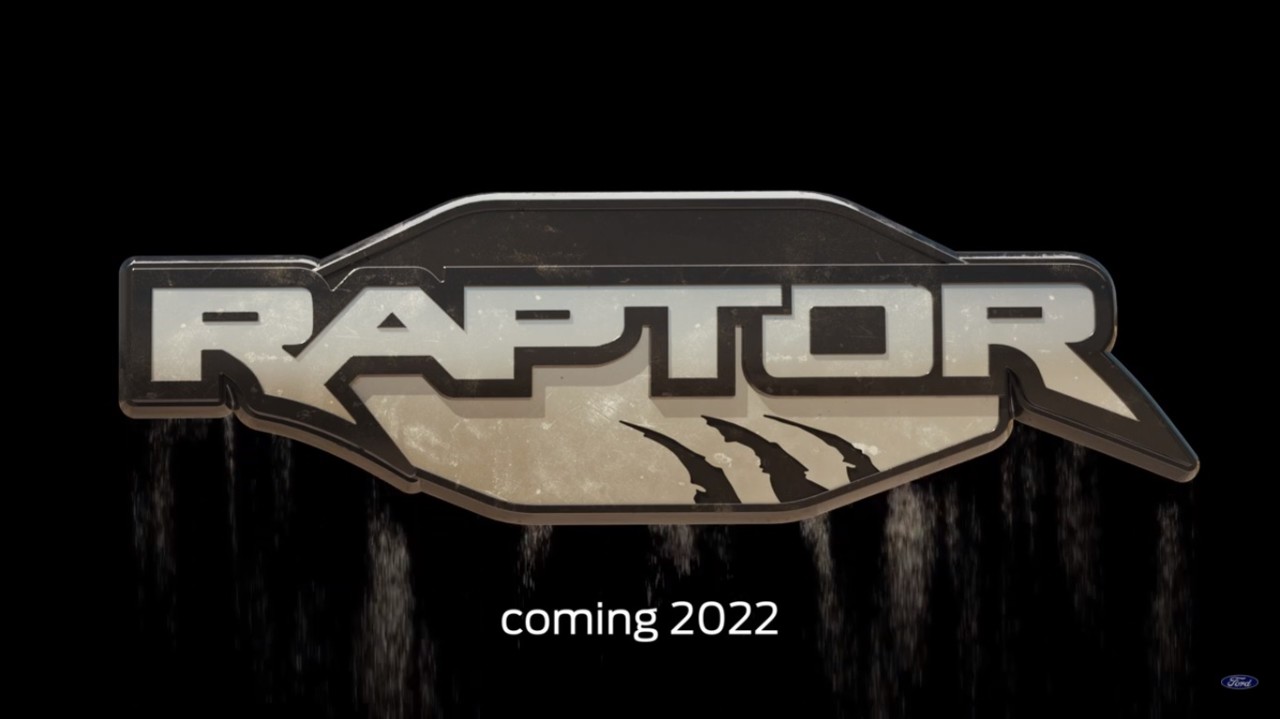 ---
Frequently Asked Questions
How much will the 2022 Ford Bronco Raptor cost?
The 2022 Ford Bronco Raptor is estimated to cost around $100,000.
When can I order a 2022 Bronco Raptor?
It is anticipated that orders for the 2022 Bronco Raptor can be placed in early 2022.
What engine will the Bronco Raptor have?
The 2022 Bronco Raptor performance options have not yet been confirmed, but it will most likely have a 3L EcoBoost engine with twin turbochargers.
---