I think it's safe to say the 2016 Mustang Shelby GT350 is one of the BADDEST Mustangs ever made. Sporting the almighty 5.2L, aka Voodoo engine, this monster features 526 horsepower and 424 ft/lbs of torque at the flywheel. Its raspy howl makes it unique to any other Mustang ever produced! Check out our GT350 vs GT350R Article to learn more! Follow along as we test this out on the dyno to see how close these numbers are!
---
Jump To:
Dyno Numbers & Photos
---
← Swipe For More 2016 Shelby GT350 Photos →
---
Our 2016 GT350 Specs
BONE Stock
Tremec 3160 (5th gear pull at 1:1)
3.73 Gears
93 Octane
19" Wheels
---
Dyno Results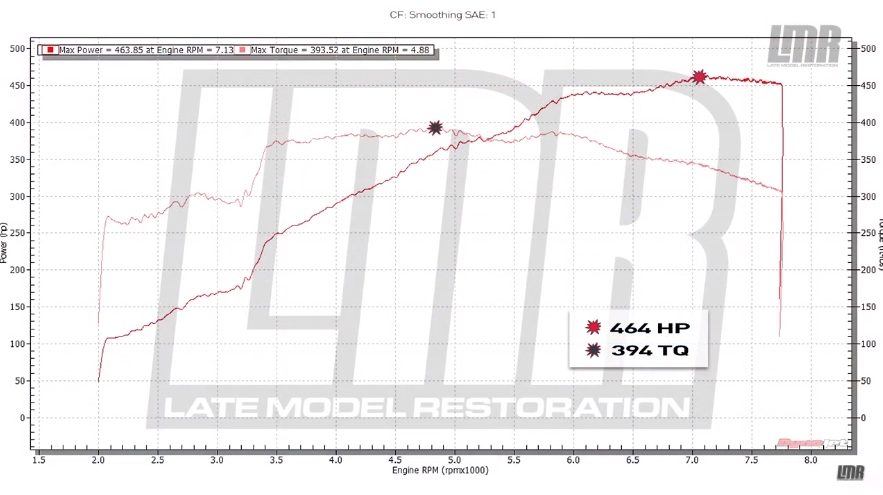 ---
Here are the results! 464 Horsepower @ 7100 RPMs and 394 lb-ft of Torque at 4900 RPMs are definitely some impressive numbers. We hope this dyno gave you some more insight on just what these iconic 2016 Shelby GT350 Mustangs can do. As always keep a lookout for more dyno articles and videos right here at LMR.com. Shop our featured GT350 Parts below!
---