Tools Required
---
Before You Begin
You will use the factory hangers and hangers hardware. Be sure that they are oriented the correct way once transferred.
---
Removal Instructions
Step 1:
Use a 15mm socket to loosen the nuts on the clamped connection between the mufflers, and the over-axel pipe
Step 2:
Use a 13mm socket to remove the bolts that secure the muffler hangers to the frame of the vehicle
Step 3:
Remove the 2 hangers on each side of the vehicle to allow removal of the stock mufflers
Step 4:
Slide the muffler off of the over-axle pipe, and set the muffler aside
Installation Steps
Step 1:
Take the hanger mounts off of the stock muffler and put them on to your new mufflers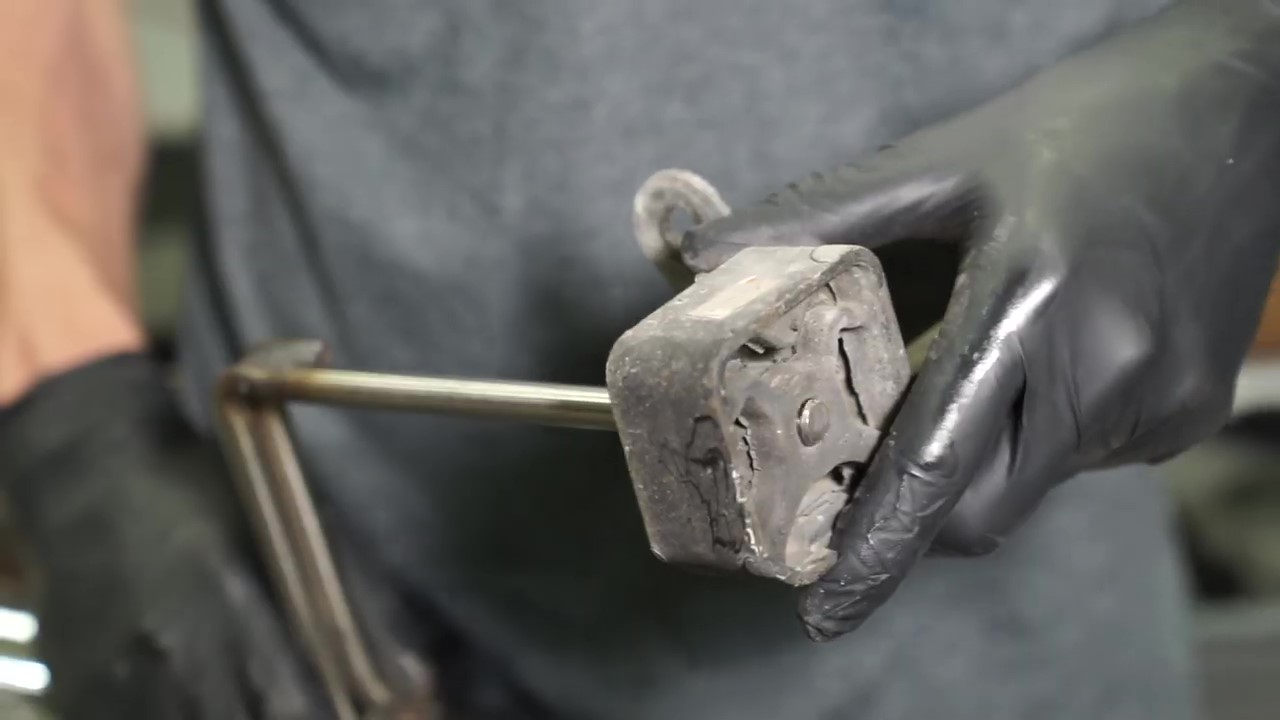 Step 2:
Place one of the supplied clamps on to the inlet pipe.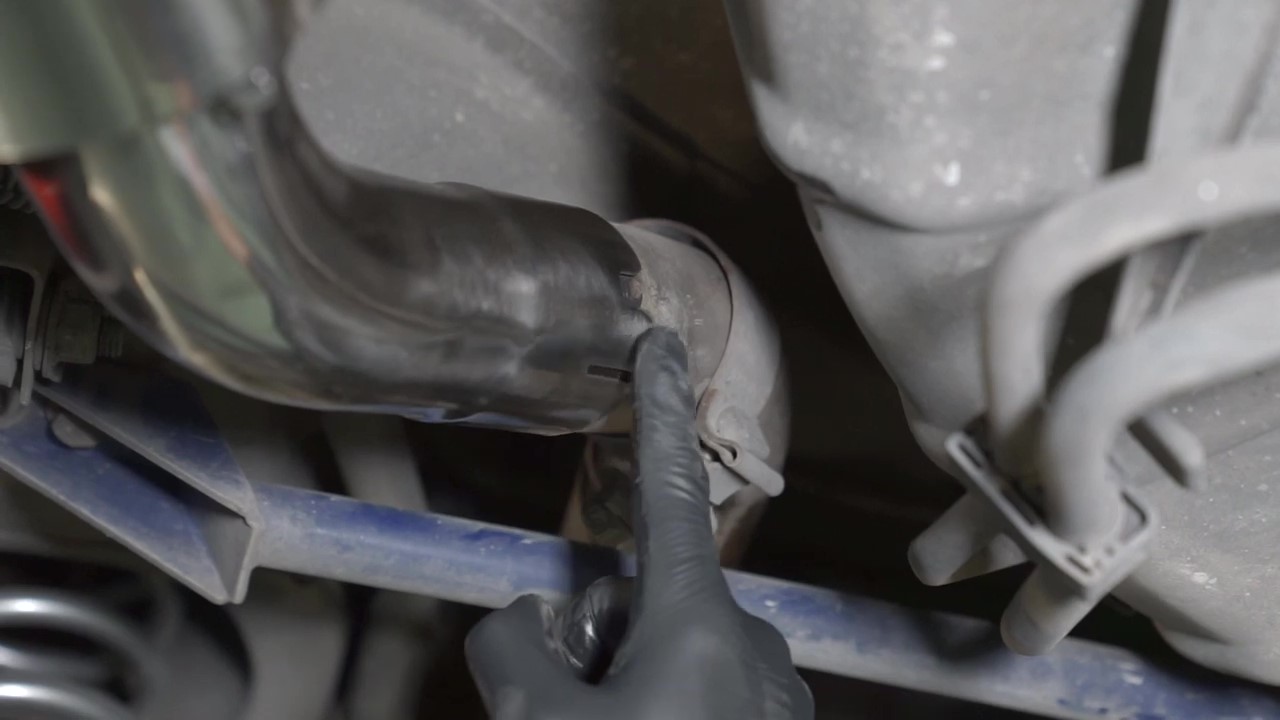 Step 4:
Tighten down (Do not completely torque down) the clamp.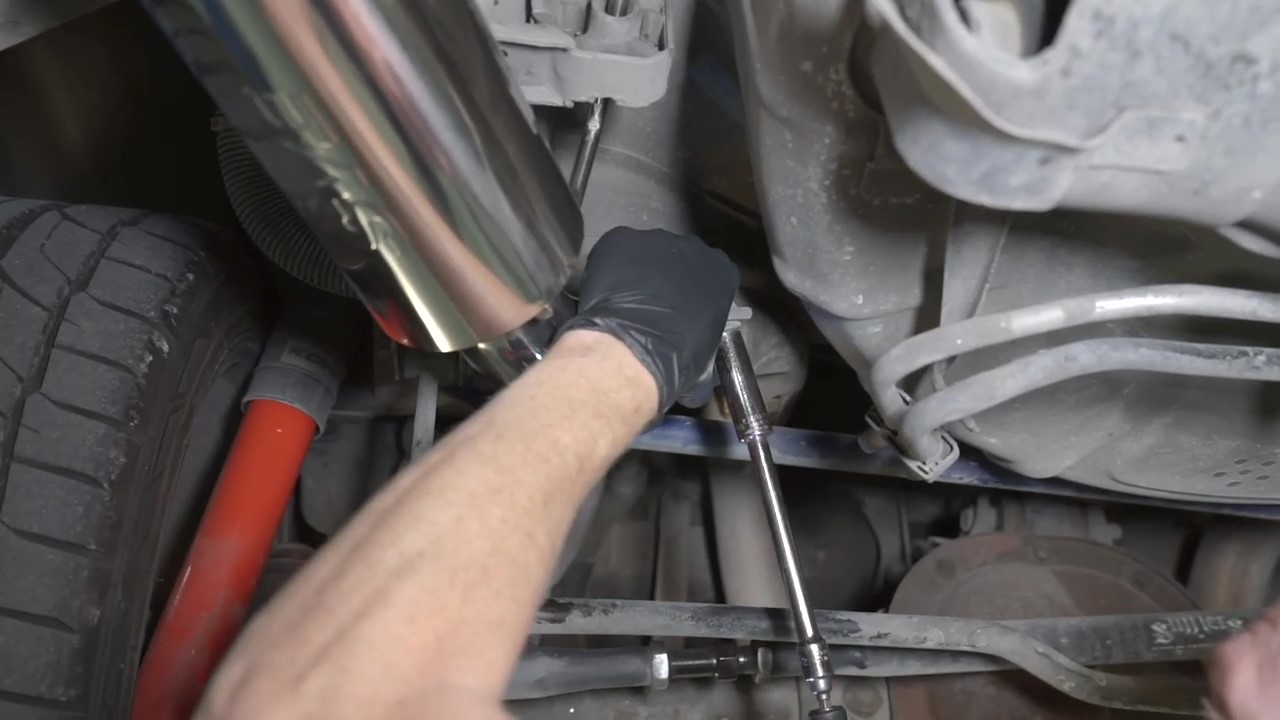 Step 3:
Slide the muffler clamp on to the over-axle pipe.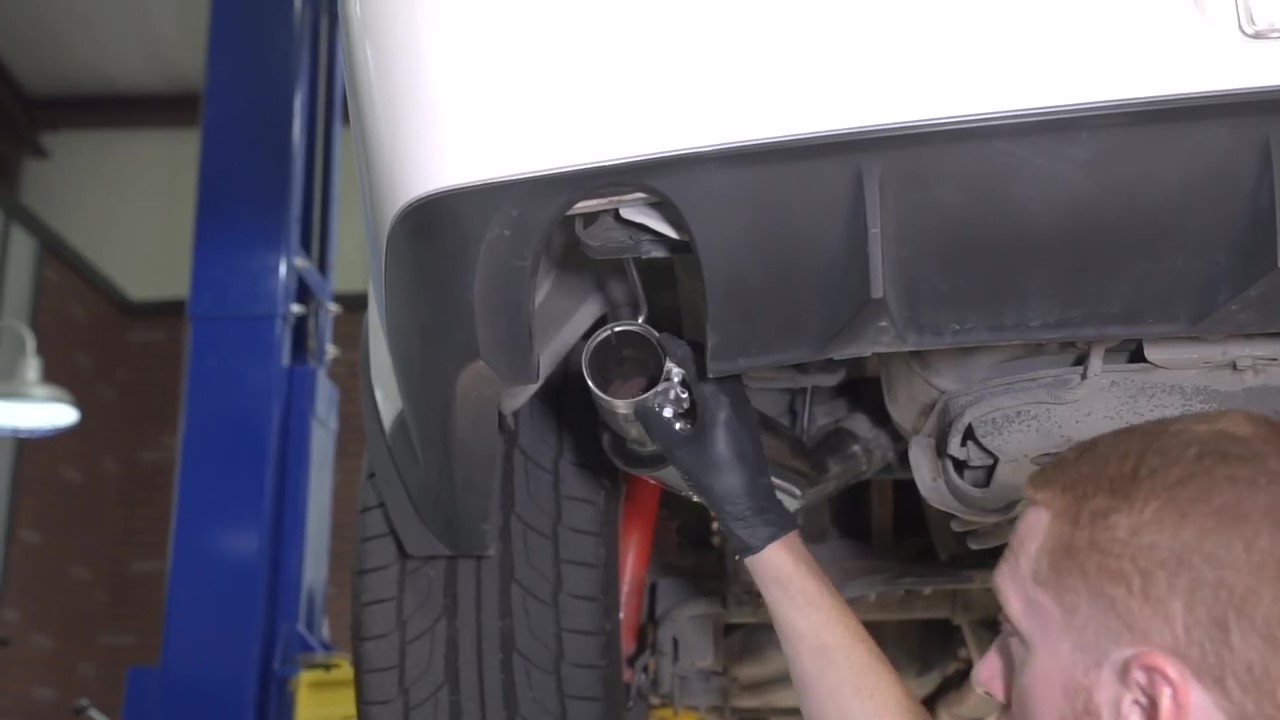 Step 4:
Place the hanger mounts back in to position on the frame and reinstall the factory bolts.
Step 5:
A 13mm open end wrench will be needed to reach the bolts above the muffler.
Step 6:
Level the muffler and tighten the clamp on the muffler inlet enough to hold, but still allow for adjustment. (Repeat the step for the left muffler)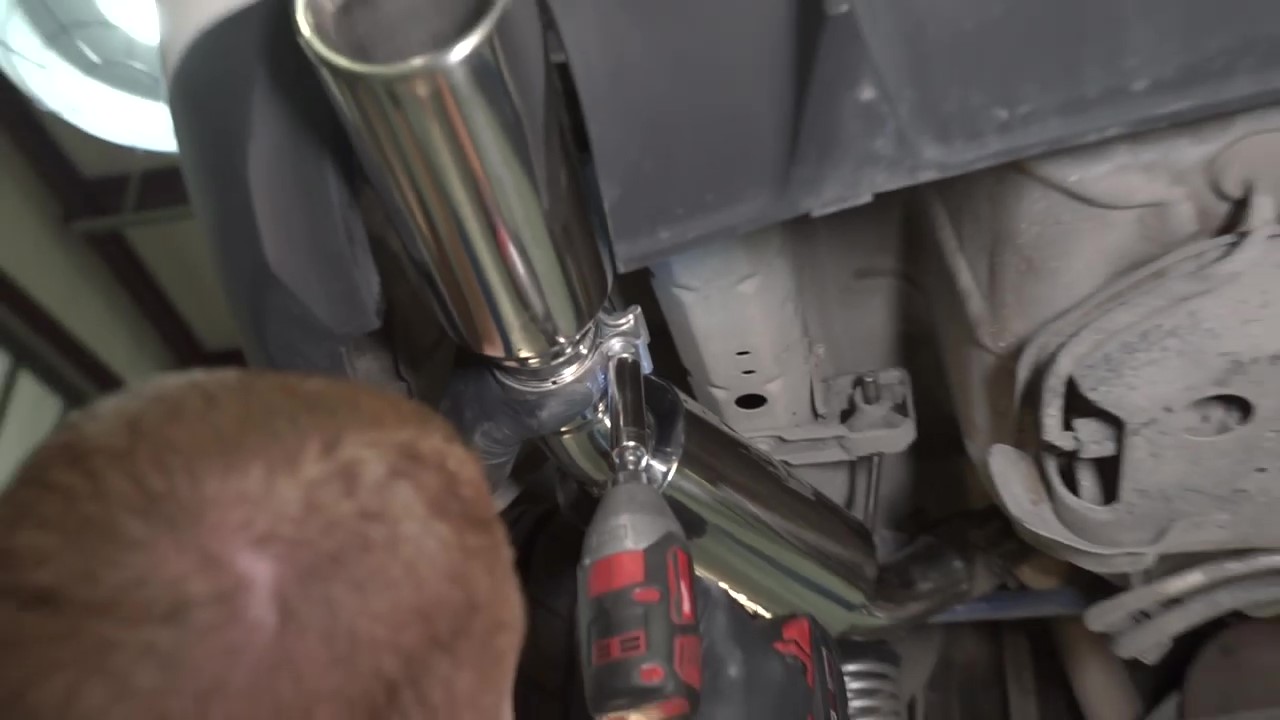 Step 7:
Adjust the position of the muffler to provide a satisfactory fit (a minimum of 1/2" clearance around all parts of the system must be maintained; while keeping travel and vibration in mind.
Step 8:
After adjustments have been made, securely tighten all clamps.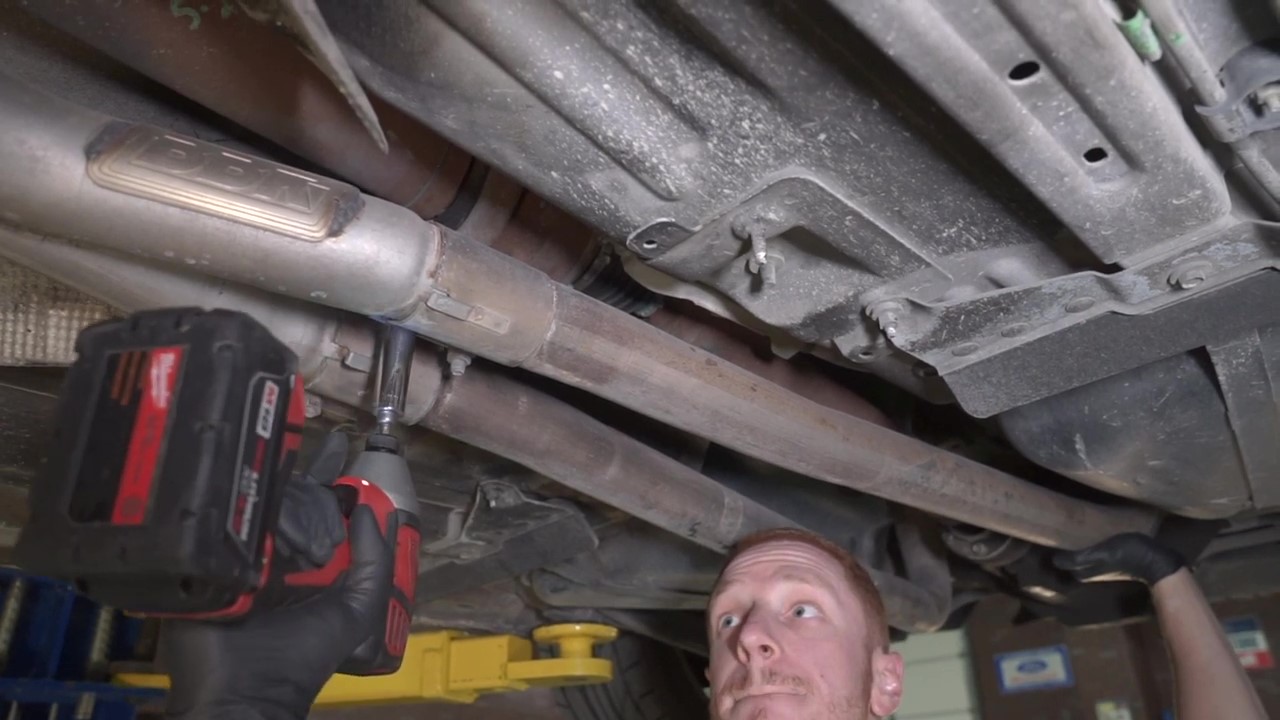 Step 9:
Repeat on the opposite side.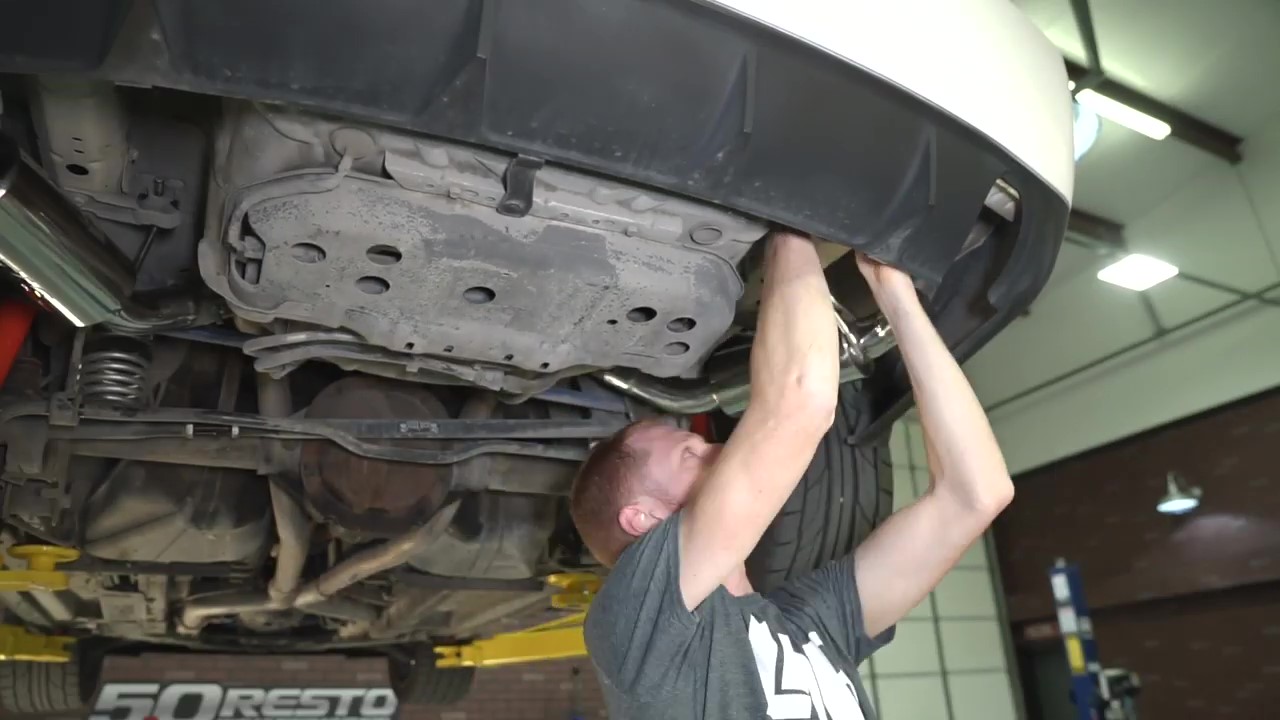 ---
Conclusion
Overall, this removal and install should take roughly 30 minutes to an hour to complete. Be sure to check all of your bolts and make sure they are tight. Now go out and enjoy your new exhaust!
---