Our call center is currently experiencing minor phone disruptions. We ask for your patience as we work through this issue. All online orders are being processed normally.
Mustang 5.0 Coyote Motor Torque Specs
Posted 4/15/2015 by Tyler Rodriquez
FOLLOW: 10 14 mustang , mustang , s197 mustang , mustang coyote swap , torque specs
When building your Coyote motor, having the right torque specs is key. Late Model Restoration's 5.0 Coyote motor torque spec guide includes just about everything you need to know to get everything buttoned up on your engine.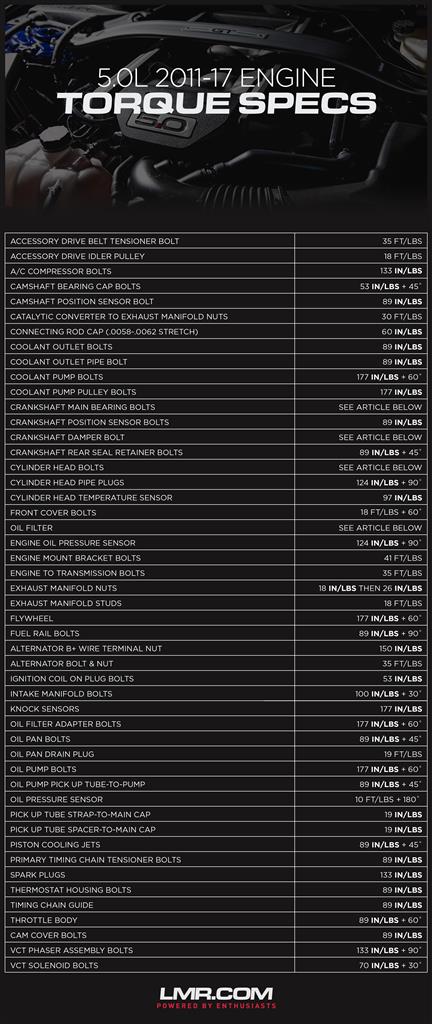 Credits to: Ford Performance
---