1984-86 Mustang SVO
1984 saw the introduction of the SVO Mustang. Tailored to be nimble and handle the curves with the European cars of the day, the SVO needed a more supportive seat. Offered in gray cloth or perforated leather, these seats featured enhanced side bolsters and an air bladder to inflate and deflate lumbar support. This seat option remained exclusive to the SVO Mustang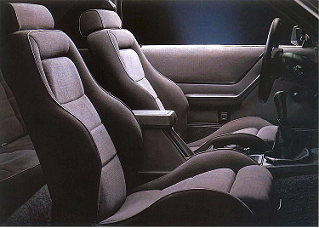 ---
1985-86 GT Halo Headrest
In 1985, If you selected the "sport" seat option on your LX or purchased a GT, you got the newly designed seat from Ford. 1985-86 featured a halo headrest without webbing, adjustable lumbar support, and a pullout knee bolster. This was a two-year option that has become one of the signature features of the 1985-86 Mustang GT.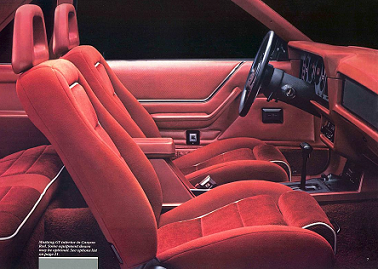 ---
1987-89 Mustang Sport Seat
In 1987, the "sport" seat option was revised and updated with the new body style. The seat foams themselves remained identical, but revised tweed material or leather was used, and a large solid padded headrest replaced the halo headrest option. This style seat was used for the 1987-89 models and had a 26" seat back.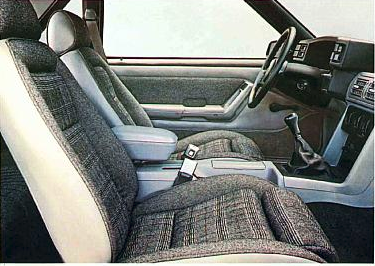 ---
1990-91 Mustang Sport Seat
In 1990, Ford revised the "sport" seat with a slightly shorter seat back (24"), and a small headrest. Lumbar adjustment and a pull out knee bolster remained unchanged.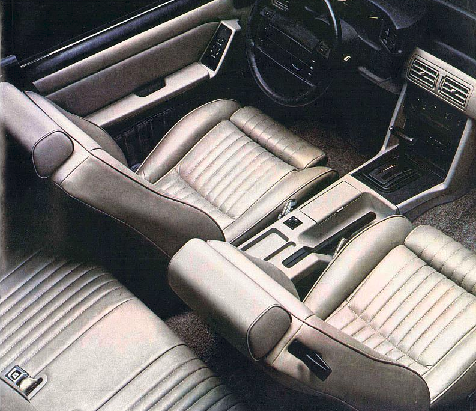 ---
1992-93 Mustang "Sport" Seat
Entering into the last years of the Fox Body era, Ford made one minor change to the "sport" seat. The small headrest and lumbar remained unchanged, but 92-93 saw the omission of the pull-out knee bolster. The lower seat foam was made solid.
With all of the different seat options offered during its 14-year span, LMR.com has you covered if you are in need of seating components. For more information, check our Fox Body seat options