There is a lot of mixed information when it comes to the safety of Mustang wheel spacers. But at the end of the day, it really depends on the quality of the spacer and if it is installed correctly. Below we have listed exactly what they do, the different types that are used, as well as a detailed wheel spacer fitment guide for both lug and hub centric options.
---
WHAT ARE WHEEL SPACERS?

Wheel spacers are devices that fit onto the studs of the axle or hub, behind the wheel on the vehicle to create an additional clearance between the wheel and hub assembly. Wheel spacers can be most beneficial to certain custom wheels that might sit too close to the existing inner wheel well or where additional clearance may be needed.
---
WHEEL SPACER FITMENT GUIDE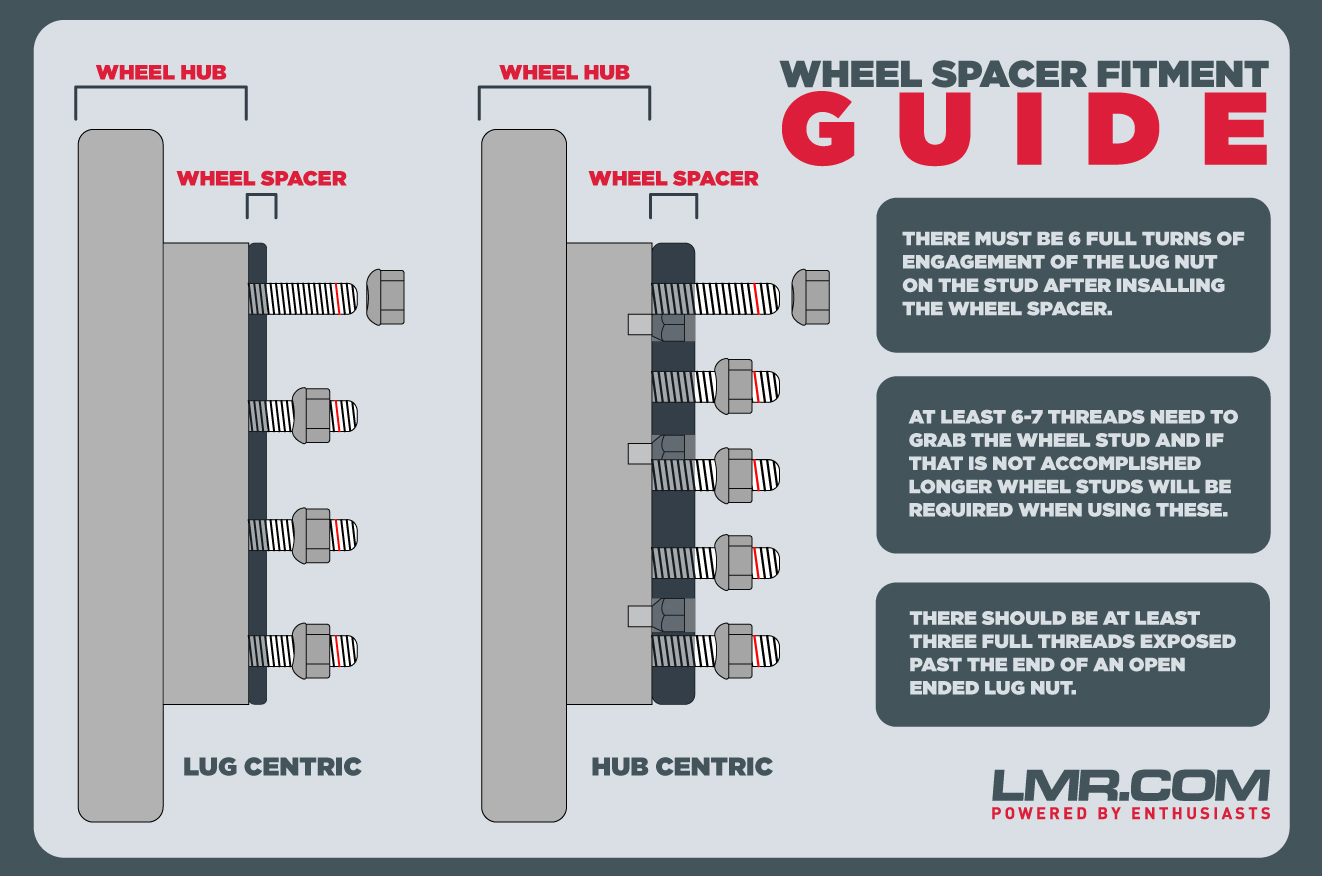 ---
WHEEL SPACER TYPES
Bolt On

Bolt on wheel spacers are usually typical with enthusiasts wanting to widen the stance of their vehicle or to fix backspacing issues. Also, with bolt-on spacers, the original factory studs are used but the lug nuts are provided with the kit. These are available in a hub-centric and lug-centric option. Hub Centric centers on the hub of the vehicle at the same time simulating the piloting lip on the face side. Lug Centric is centered only by the lug nuts.
Slip On

Slip on wheel spacers slide over the existing studs will be hub-centric. This means they will pilot the center of the hub and will have a lip to pilot the wheels. Longer wheel studs may be required with these wheel spacers. You must ensure that at least 6 threads are fully engaged in the lug nut after installation of these spacers.
---
We at Latemodel Restoration are more than happy to provide you with any Mustang wheel spacer kit that you may need for your Mustang!
---