Adding Another One of a Kind Mustang to Our Stable
The Shelby GT350R Exterior
As many of you may have seen over the last few weeks, we recently added a brand new Shelby GT350R to our line up of company cars. When this Shelby showed up, the whole company couldn't help but come outside to see this magnificent piece of automotive art. One of the first things we noticed was that aggressive front splitter and rear spoiler. The front splitter is slightly larger than the regular Shelby GT350 and we think the spoiler speaks for itself! Now we can't forget about those one of a kind carbon fiber wheels. With a 19x10 & 19x11 profile wrapped in a 305/30-19 in the front & 315/30-19 in the rear, this Mustang handles like its on rails!
The Shelby GT350R Interior
Now the interior was another story. Ford kept the same interior style of the Shelby GT350, but added a few minor details we couldn't help but love. The Red "R" embroidered Recaros hug you like a bear while you enjoy the stylish touches Ford added to the interior. Some of these touches, that are unique to the Shelby GT350R, include a red stitched steering wheel, red shifter, and red Shelby GT350R badge on the dash with the unique chassis number.

Throwing a Shelby GT350R with less Than 500 Miles on the Dyno
Before this Shelby even saw 500 miles, we strapped it to our dyno and laid down some pretty impressive numbers. In Ford's eyes this may have been a bad idea, but we couldn't wait any longer. While it made pretty impressive numbers off the show room flow, I am sure after we get our hands on it a little more we will see some big numbers from this flat plane crank 5.2L naturally aspirated monster!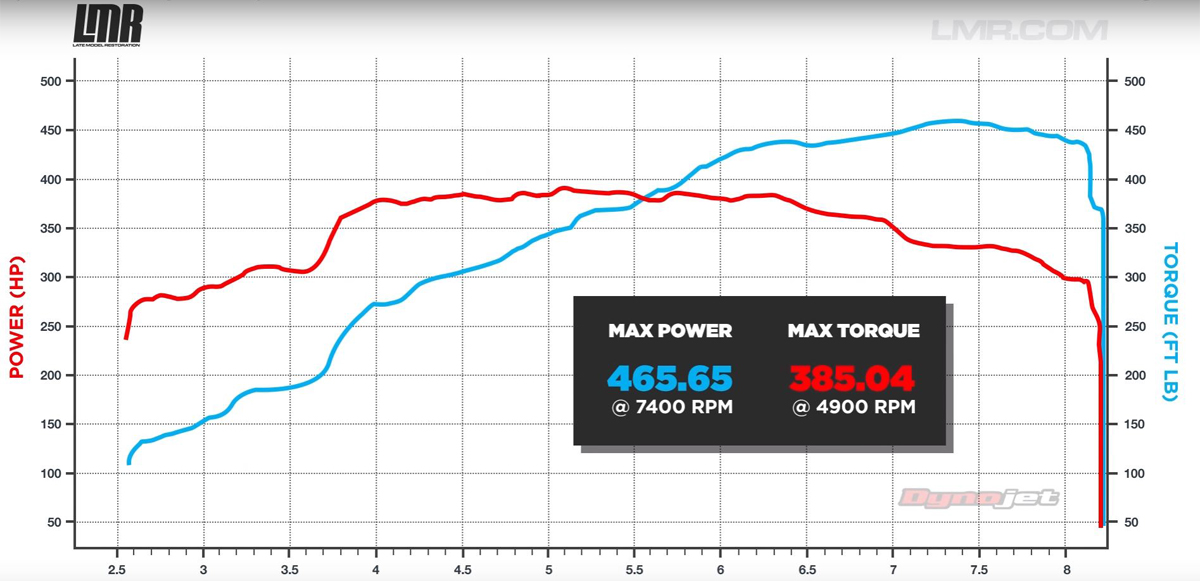 Conclusion
Ford hit the nail on the head with this one and we couldn't be happier to own one. From the interior, to the exterior and to the sound that flat plane crank 5.2L makes through the active quad tip exhaust. This Shelby was done right! There isn't much more to say about the GT350R except it's one hell of a car and we hope you get the chance to drive one!
---