In this article, LMR covers all of the ins and outs of the Coyote Werewolf Block and how it came to be one of the go-to engines for drag racers and enthusiasts alike.
---
The Ford Performance Coyote Werewolf
Have you ever tried crushing a soda can when you are finished consuming its refreshing liquid? With that image in your head, imagine 1500-2000 Horsepower being contained by the OEM aluminum engine block found in 2011 to current Coyote V8 Mustangs. Up until 2020, Ford did not have an option for the high horsepower drag racer and shootout level class drivers and teams would require several OEM aluminum blocks just to get through the racing season. Enter the
Coyote Werewolf Engine block
.
---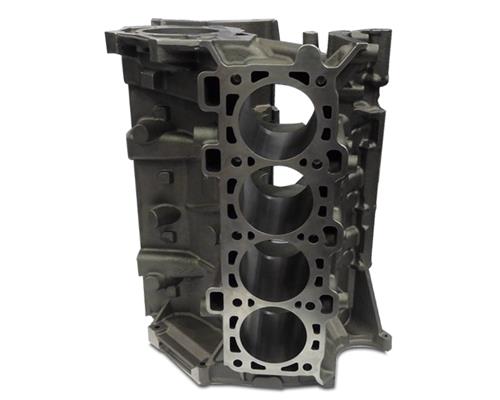 svtperformance.com
---
Coyote Werewolf Engine Specs
This Cast-Iron powerhouse can hold the high-power numbers and get racing teams through their seasons with one block. Talk about a money saver! The Werewolf has some similar specs, even some of the same numbers, as its aluminum brother. The 100mm bore spacing, deck height, and the main bearing bore size are all carried over from the OEM Coyote Engine Block. Some of the differences are improvements like a raised crankcase ceiling providing more connecting rod clearance, billet steel main caps, 12mm cylinder head bolt holes, and drilled oil passages. Machine shops can even bore the cylinders to 95mm and expect up to 99mm of stroke equaling 5.6 liters of total displacement.
---

---
Class-50 Cast Iron Coyote
This is a serious animal! The cast-iron block is also made of Class-50 iron which is one of the strongest iron casting available. This "Class-50" cast iron is a stronger iron than you would see in a typical production cast-iron block. Quite frankly, we don't know what the power limit is", says Ford Performance's Ron Ewert. He also mentioned that "It will have billet steel six-bolt main caps and all the oil passages are drilled not cast." This iron Coyote from Ford Performance is full of potential and only time will tell how the power holds up over the years.
---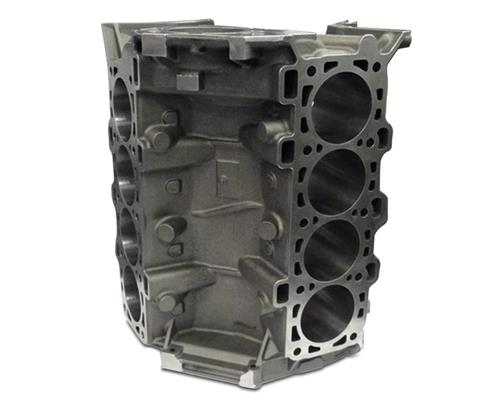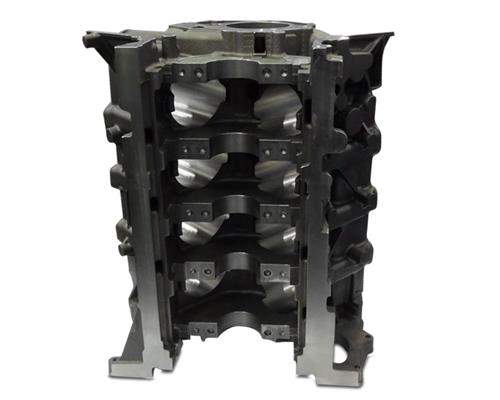 svtperformance.com
---
Disadvantages Of Cast-Iron Engines
While this coyote engine is a complete powerhouse, there are some disadvantages. The biggest disadvantage is that the engine is entirely cast iron instead of just the cylinder liners. This results in some extra weight from the engine that just isn't ideal for most applications other than drag racing. This iron coyote is made for drag racers who don't have to replace their engine near as often as other lighter engines. While having such a specific application, the new
Coyote Werewolf
has such a high engine power, unlike most Ford Performance engines.
---
Conclusion
While this iron coyote might be on the heavy side, it makes up for it in reliability and power. Long story short, if you want to go fast, and I mean FAST, the Ford Performance Werewolf Block is what you will need in your Mustang or other coyote-powered vehicles.
---