What's In A Name?
LRS, LMRS, Late Model, Latemodel, Latemodel Restoration, LMR...Whichever your favorite designation, we've been known by many names and aliases throughout the industry since we first began. While none of them are wrong, LMR lends itself as the dominate acronym that all of our customers can latch onto -- Not to mention, a lot less keystrokes. Utilizing our same recognizable characters, we have shortened and simplified our branding efforts to reflect the will of our consumers and peers, and create an unparalleled shopping experience for any size project!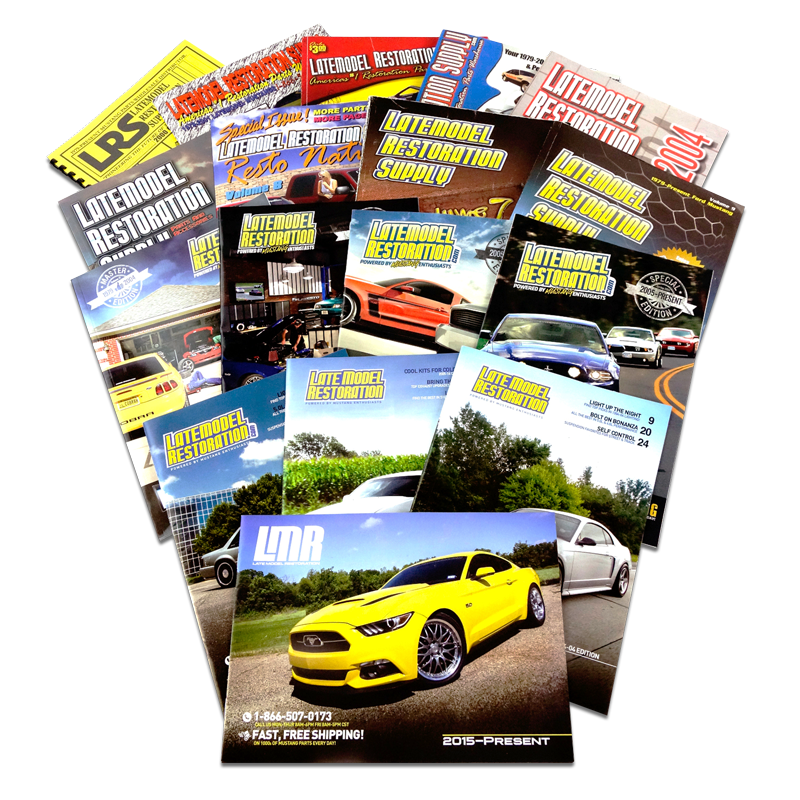 While the look and feel of Late Model Restoration may have progressed through the years, it's purpose and what it stands for has remained unchanged. We don't consider LMR a definition for brick walls and services, but rather a symbol for our customers; a representation of the thrill, passion & lifestyle of the late model Mustang and Ford Lightning. Our roots are as strong as ever, and our thirst to be competitive in the 21st century has given us the opportunity to simplify the entire process for our patrons from dream to purchase. We hope you will enjoy your experience with Late Model Restoration as much as we enjoy providing it! Being Mustang & Lightning lovers ourselves, we hope to supply a memorable shopping experience, talented employees, impeccable service, and have some fun along the way.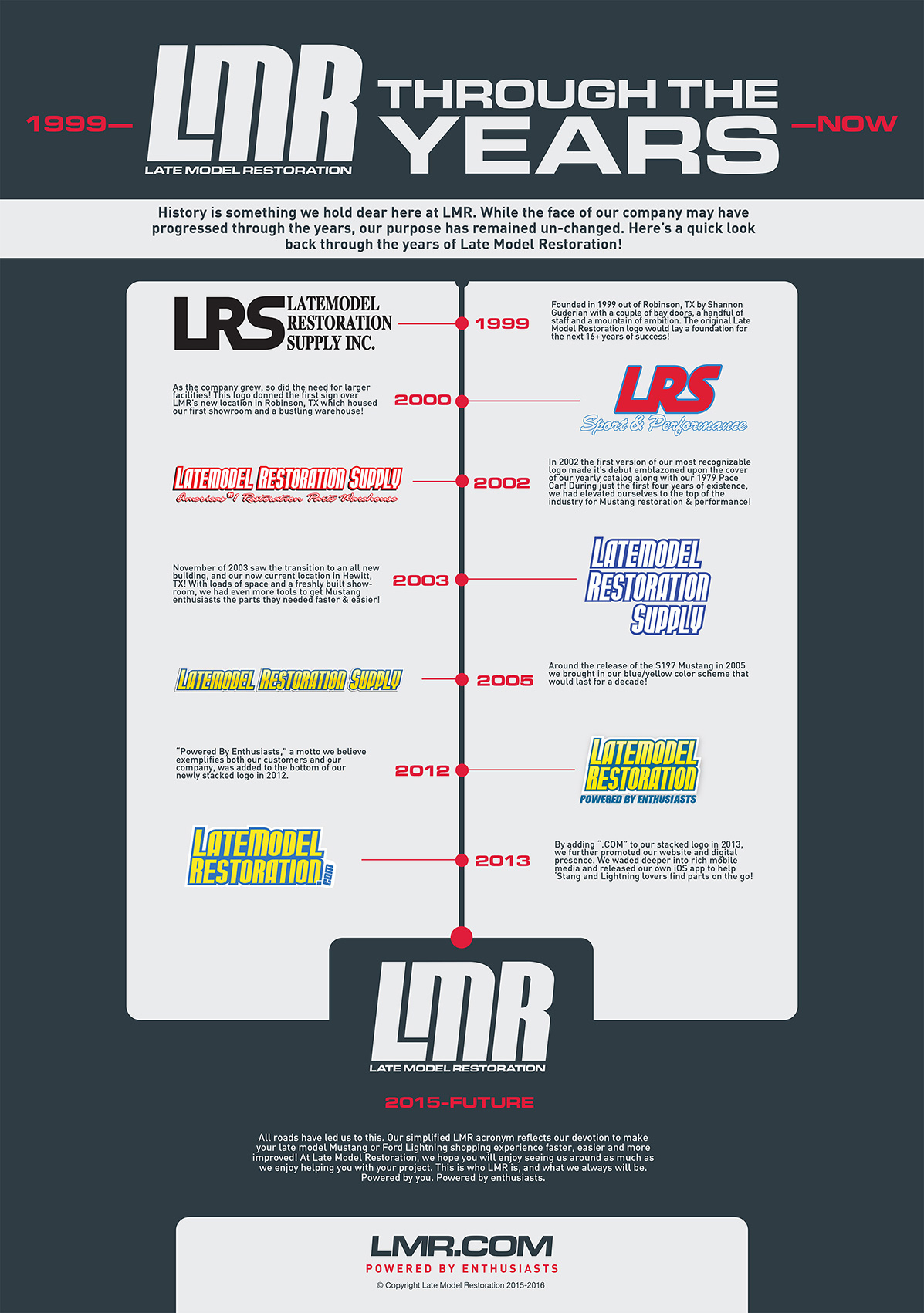 Our Brands
Since the beginning, 5.0 Resto has been an icon in the industry and to this day remains the only brand dedicated to the Fox Body Mustang. This flagship brand offers an ever-expanding lineup of 1000s of products catered to the 1979-86 and 1987-93 Mustang and continues its ascent as the leading restoration brand for the Fox Body platform. Through our research and development team, we are constantly growing the diverse amount of products that carry the 5.0 Resto mark and look forward to the vast selection of parts we hope to provide in the future!

In addition to 5.0 Resto, SVE (Special Vehicle Equipment) has become our go-to offering for performance, styling and custom wheels for 1979-Present Ford Mustangs. Our rendition of this classic brand is a tribute to Ford's own SVE which was the grandfather of both the SVT and SVO programs. With an emphasis on Mustang performance and styling, SVE Mustang Parts has given rise to popular offerings such as aluminum radiators, suspension components, exhaust, lighting, body components, engine dress up, brakes and more!


Our lineup of SVE Mustang Wheels have become one of the most popular mods for the late model Mustang! With a spread including the SVE Drag Wheels, SVE Drift, SVE 10th Anniversary, SVE Series 2, SVE Series 3, and many more -- These wheels provide an impressive array of styles, finishes, & sizes to craft your Mustang with the ultimate look on the streets, on the track, or at the shows! Top grade craftsmanship and materials combine in all of our one-piece, lightweight aluminum wheels. Buy them individually or as pre-packaged wheel kits and wheel & tire kits -- all available with Free Mounting & Balancing & Fast Shipping! When looking for your next set of shoes, make sure they wear nothing less than the SVE brand!