In 1984, Ford decided to celebrate its 20th year of the production of its Mustang by creating only 5,260 20th Anniversary Edition GT350 Package Mustangs! This car was based on a basic 1984 Mustang with the entire package being built onto the vehicle in just 35 days! More about these features below.
---
Features Of The Car
Exterior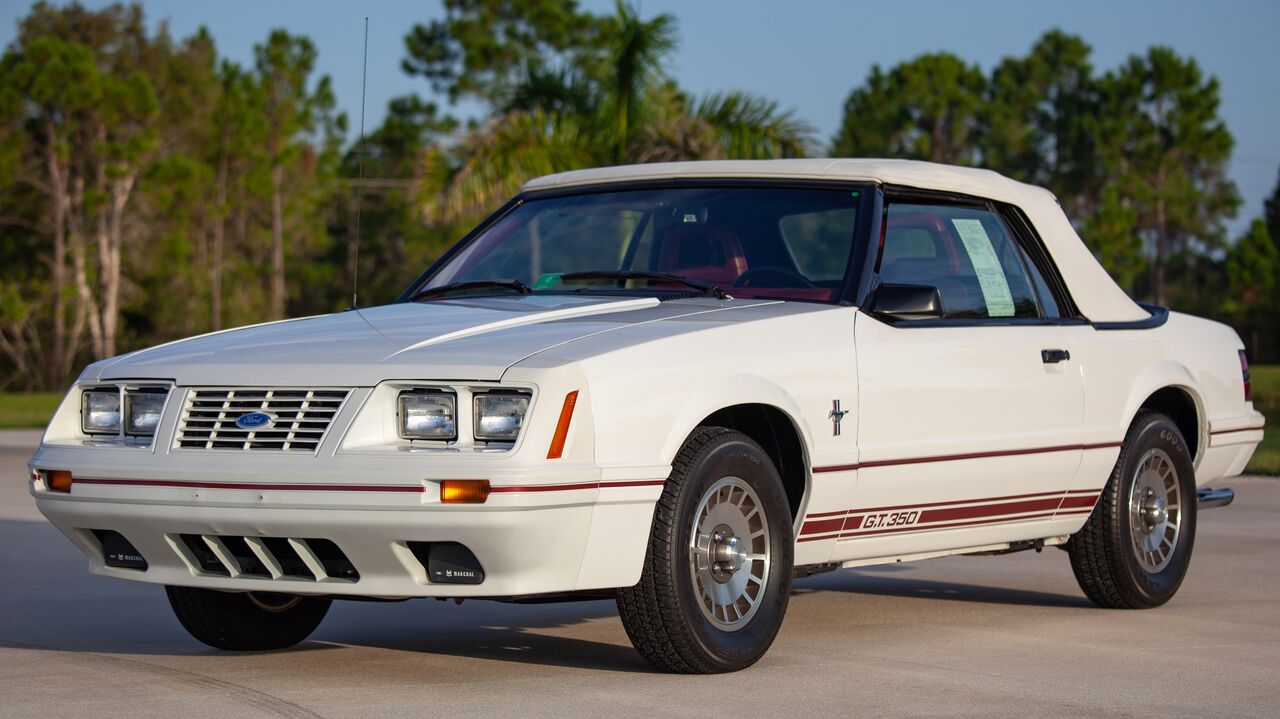 Have the option of being available in both coupe in convertible, most notably the exterior color of this vehicle only came in Oxford White. Also it featured some dark red racing stripes paired with the same sark red side body moldings. Also, a huge change was in the change to Marchal fog lamps which added a totally new style to this build! Some other notable optional improvements on the hatchback model were a T-top roof, sunroof, and rear decklid spoiler. Even some minor changes when a long way with the exterior such as the 5.0 emblems being replaced with the classic Tri-bar running horse emblem.
Interior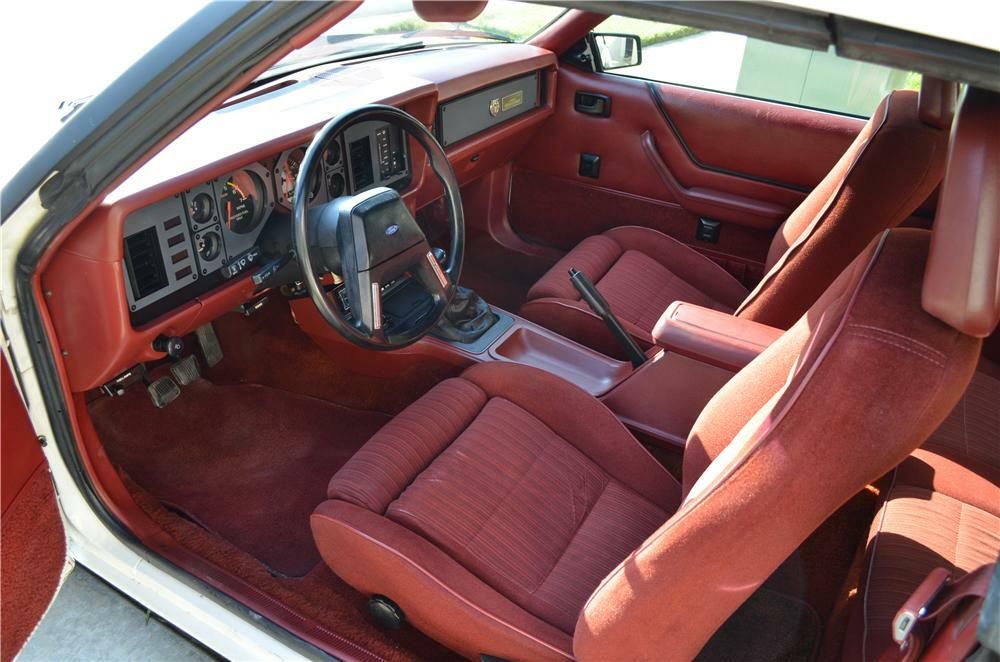 The number one stand out feature of the interior is the dark Canyon Red interior which was paired with the halo headrest and high-back bucket seats. Also added was a center console with a clock to give it a more premium look. Some optional features are as follows:
Premium sound package
Turbo gauge (for the turbo model ONLY)
Map light between the car's sun visor and power windows, steering, locks etc
Cruise control
Tinted windows
Performance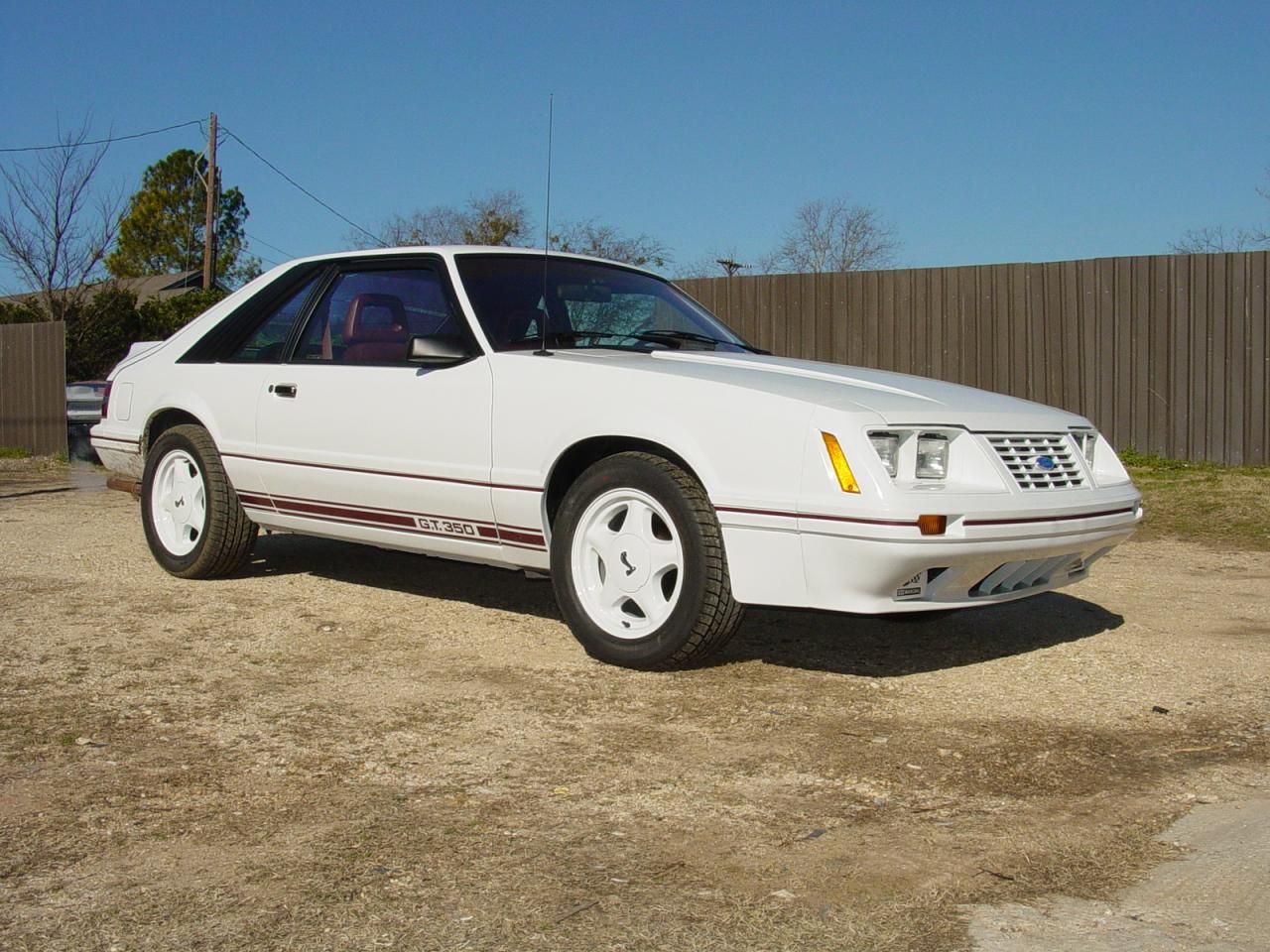 The performance upgrades on this vehicle were very interesting in that out of the 5,260 Anniversary Mustangs, only 350 were made into a turbo (104 in convertible and 246)! Even the non-turbo models came with a huge list of upgrades to the 1984 base model and we have listed them below!
3 Engine Options:
2.3L Turbo 4 Cylinder producing 145 HP
5.0L EFI producing 165 HP
5.0L Carb producing 175 HP
Suspension Upgrades:
TRX Handling Package
Four-link rear axle
Gas filled shock absorbers
---
LMR's Very Own 1984 Mustang GT350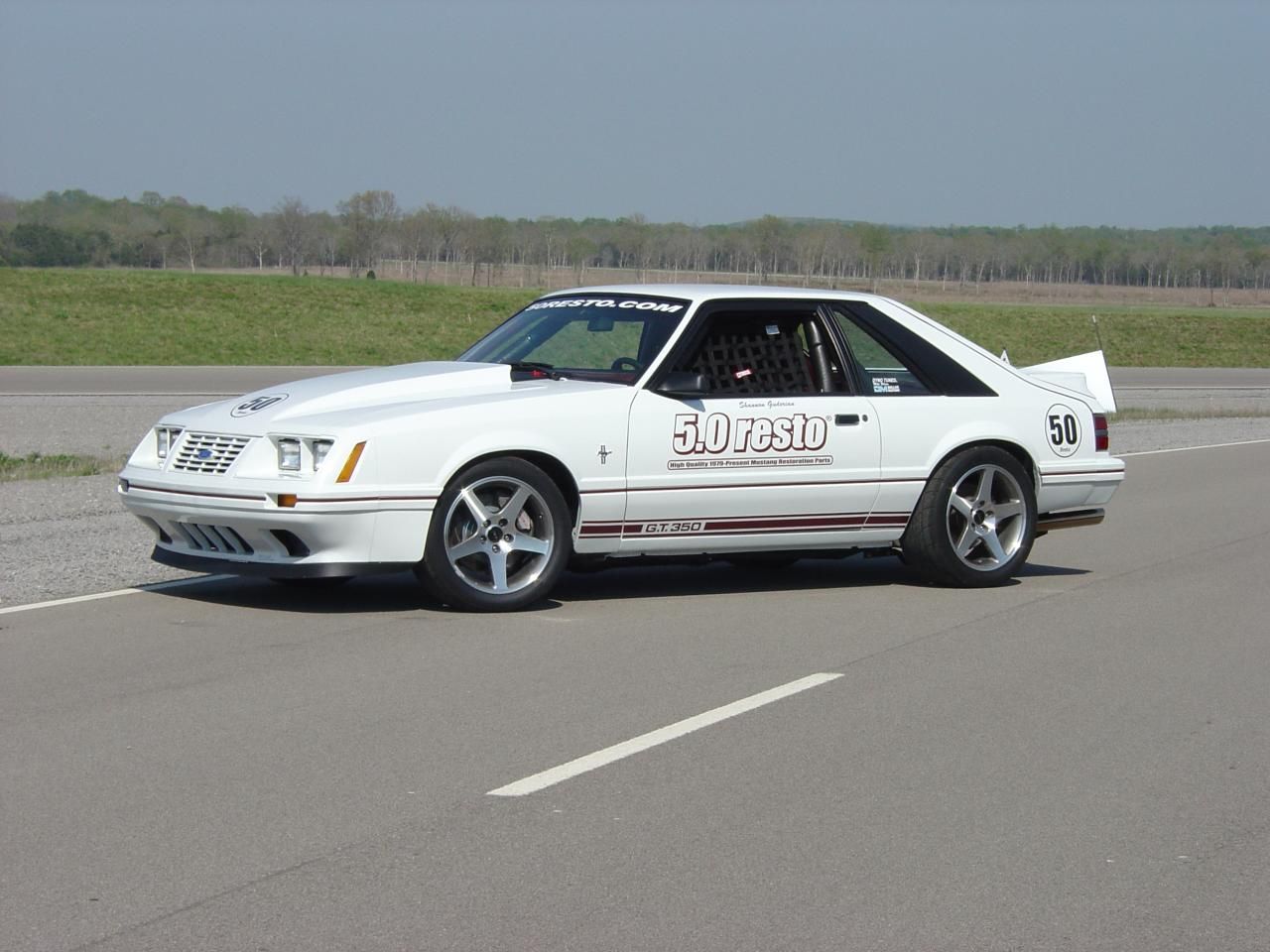 Back in 2004, our good friend Steve Turner published an article about LMR's very own 1984 Mustang GT350 build! The owner of LMR, Shannon Guderian spotted a GT350 wasting away in a wrecking yard. It already had a lot of good components such as the front bumper and original wheels so saving it was a must! It being an anniversary car it was definitely worth the effort of rebuilding so the crew at LMR got started!
After fixing the engine and performing some simple restorations, it was then sent off for paint and came back looking pristine! Eventually, a 03' Cobra crate engine was put into this along with numerous other upgrades during a 6-month rebuild process. Below is the list of upgrades we made to the GT350:

Source
All in all this Four Eyed Fantasy is a long-forgotten highlight in the spectacular line of Mustang builds and we at LMR thought it deserved more recognition!
---
Related FAQS
How Fast Is The 1984 Mustang GT350 Turbo?
The 1984 Mustang GT350 Turbo reached 60 mph in about 8 sec with a 16-sec quarter mile.
How Many Units of the 1984 Mustang GT350 Were Made?
The 1984 Mustang GT350 was limited to 5,260 units.
Is there a convertible option for the 1984 Mustang GT350?
The 1984 Mustang GT350 had both convertible and coupe options.
Sources
https://www.liveabout.com/1984-ford-mustang-anniversary-edition-gt350-2464614
---