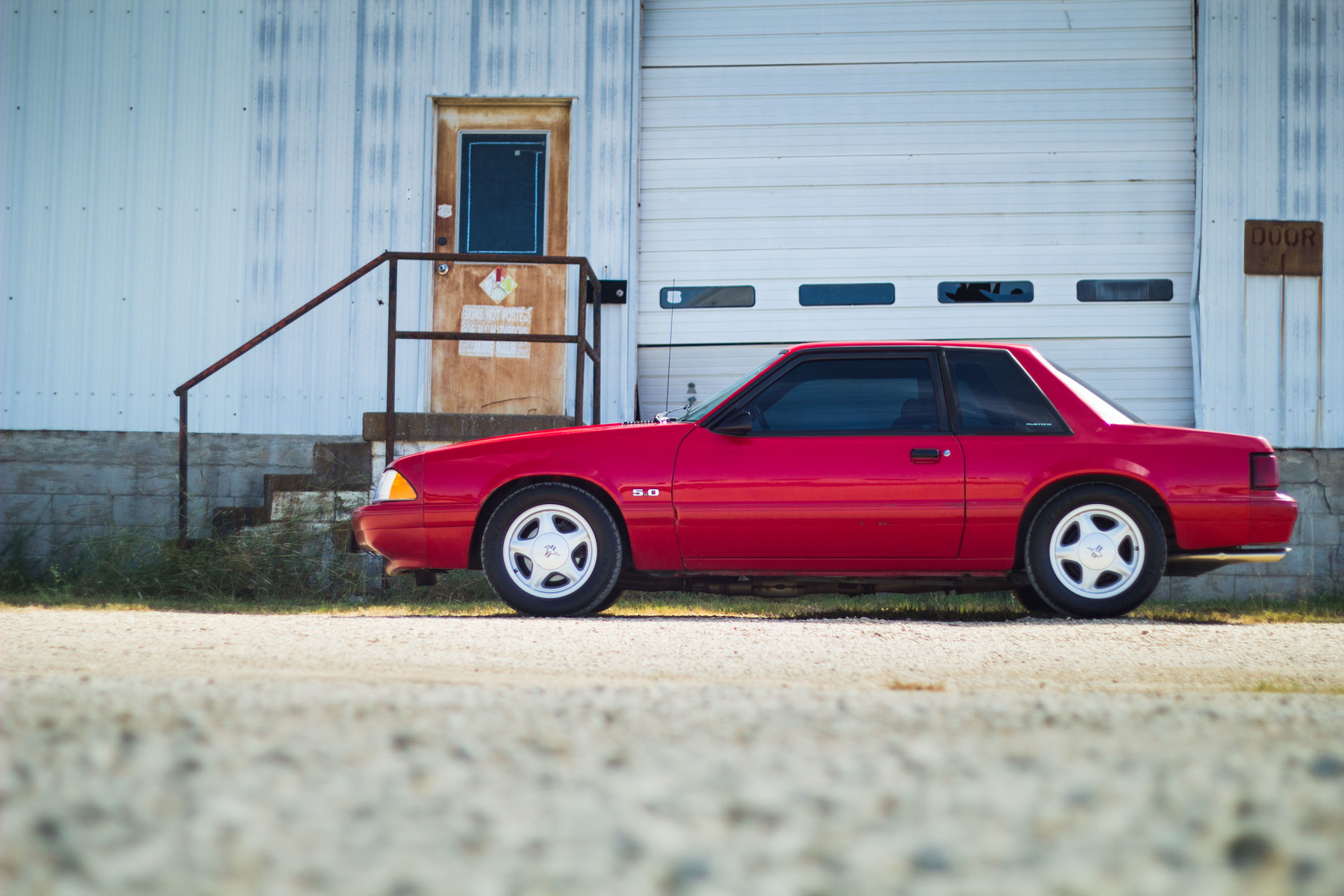 The term "notchback" is classified as a category of car that has a three-box design in which the trunk volume is less noticeable than the engine and passenger compartments. So basically, it's where the rear of the car is much shorter than the front or middle parts or the window is positioned more upright than with most cars. In the category of Mustangs, notchback mustang years are usually described as coupe fox bodies from 79-93.
What Makes HatchBacks & FastBacks Different?
Firstly, a "hatchback" is defined as a car with a sloping, hinged rear door that opens upward. So instead of the vehicle having a trunk, the interior continues behind the rear seat as more cargo space, which makes the entire rear open up as a hatch. Additionally, if the angle of the hatch is lower than 30 degrees it may be referred as a liftback, but it's basically the same function. Hatchbacks can also come in 3 or 5 door variants.
A "fastback" is defined as a car with having a continuous slope from the roof to the rear. It also has a short trunk lid, but it isn't your basic hatch. On most modern fastbacks, the rear window is sloped with the roof. This is contrasted with notchback, which is more upright and has a longer trunk lid. Fast backs were popular in the late 60s and early 70s, but notchbacks took over in the late 70s and much of the 80s because they were more spacious.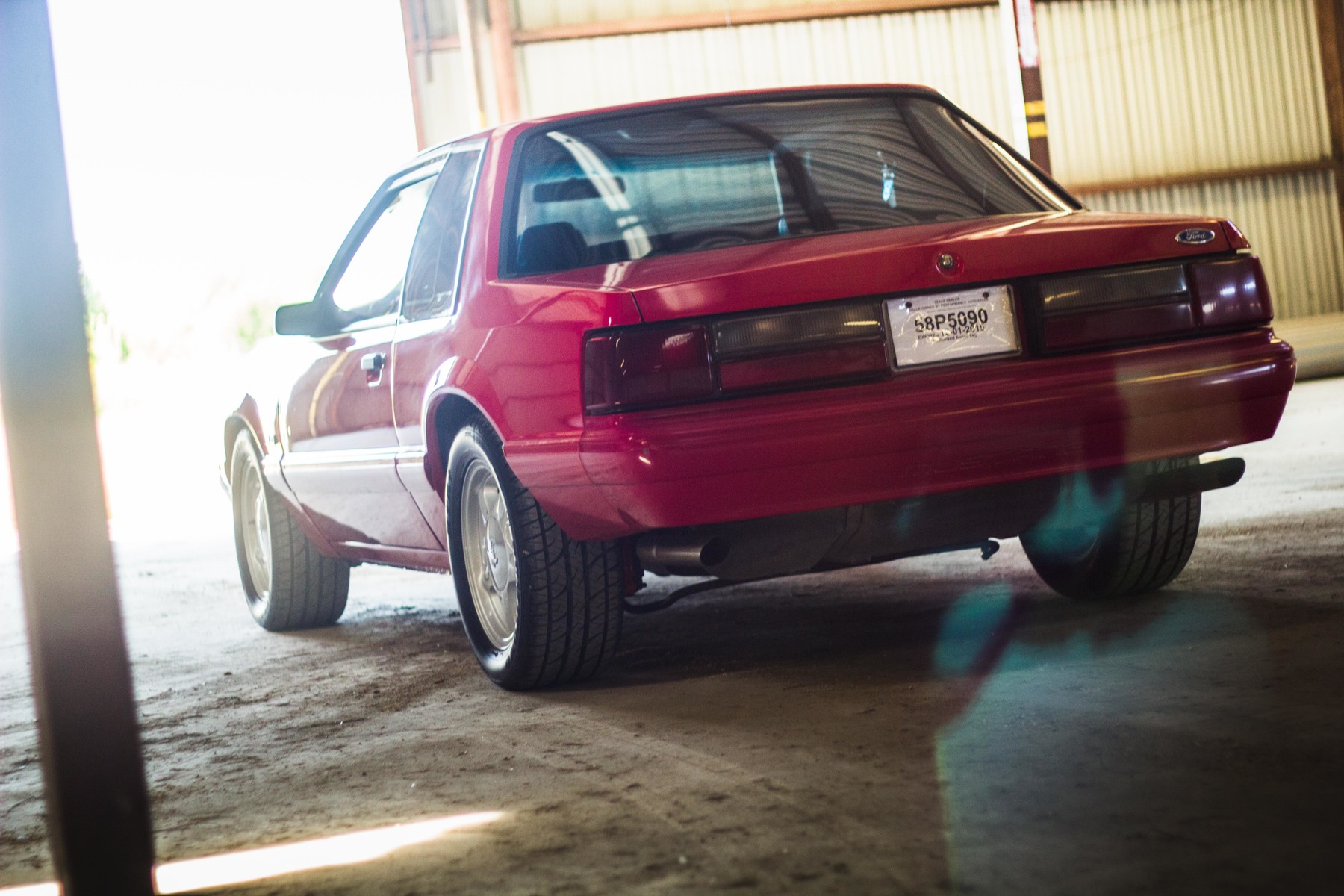 Mustang NotchBack Specs
With this body style, the glass is fixed and there is a trunk in place of where the removable hatch is located. The rear window and trunk are independent from each other. This means that you don't have to deal with the glass when entering the cargo area. This helps with safety as wheel because it keeps items hidden from thieves so this trunk set up is certainly more ideal than a standard Mustang coupe. Also, notchbacks are safer when it comes to racing purposes because of the body design. This is in contrast to the hatch design where at times Mustang owners will complain of their rear hatches randomly opening at launch on the drag strip. Even though the large hatch on the rear makes the hatchback more practical for more storage space, it isn't the ideal set up for racing. With notchbacks, this is set up for better speeds and a lighter weight design. This roughly 100lbs in weight that you save from switching to a notchback could give you the competitive edge you need for that performance edge.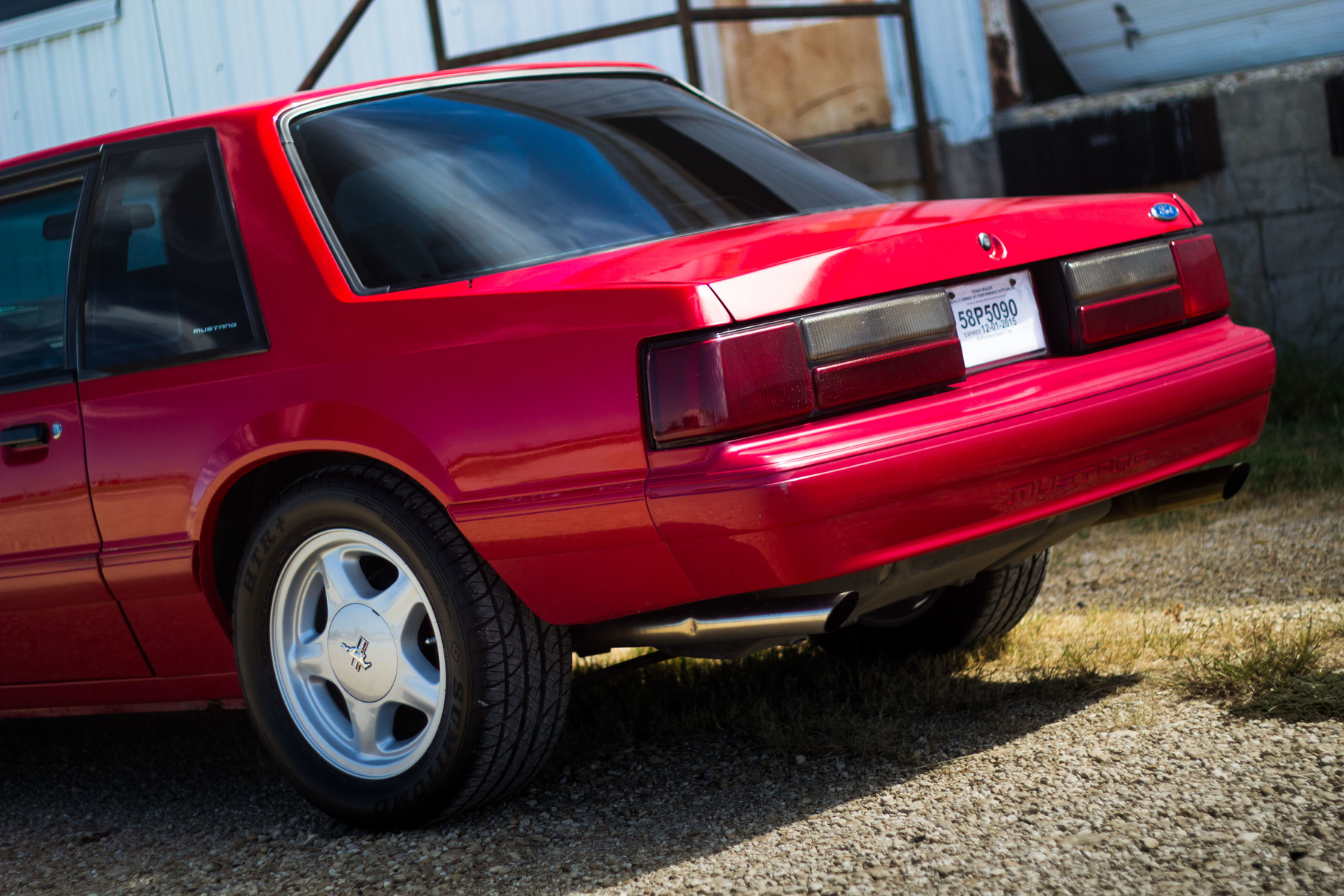 ---