The Eddie Bauer Ford Bronco is a classic SUV that has captured the hearts of automotive enthusiasts for decades. The Ford Bronco was originally introduced in 1966 and has been a popular off-road vehicle for decades. The Eddie Bauer edition, named after the popular outdoors gear company, was first introduced in the 1984 Bronco II, and the 1985 Bronco was the first to feature the Eddie Bauer trim package.
The Eddie Bauer Ford Bronco is known for its two-tone paint schemes, accent stripes, and luxurious appointments. This SUV's unique look will set it apart from other vehicles in its lineup. Its combination of style and function makes it a popular choice among Bronco enthusiasts.
---
Exterior Features

The Eddie Bauer Ford Bronco exterior is designed to stand out from the standard XL and XLT Bronco models. The Eddie Bauer package includes the following unique exterior features.
Two-Tone Paint Scheme
Unique Paint Colors
Cab Steps
Turbo Style Opening On The Front Bumper
Chrome Side View Mirrors
Forged Alcon Deep Dish Aluminum Wheels
---
Interior Features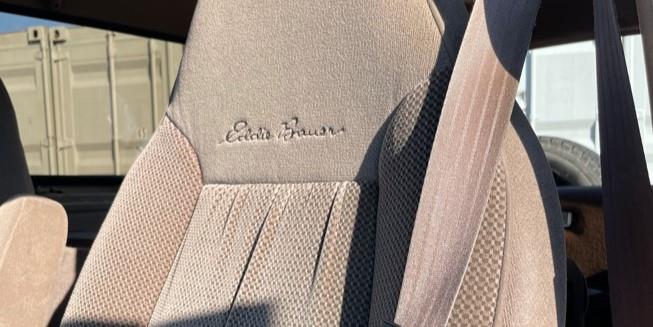 As with the exterior, the interior got special treatments and features with the Eddie Bauer package. The package was designed as a more upscale and luxurious interior. Below are the most noticeable features that were on the interior of the Eddie Bauer.
Captains Front Seats
Leather Wrapped Steering Wheel
Cruise Control
Interior Enhancement/Light Group - included headlamps-on audible alert, underhood light, dual beam dome/map lights, and center floor console.
Standard CFC-free air conditioner
Overhead console with integrated compass, outside temperature, storage pocket, and garage door opener.
Standard rear window defroster
Illuminated visor mirrors with auxiliary visors
Standard carpeted floor mats
---
Mechanical Features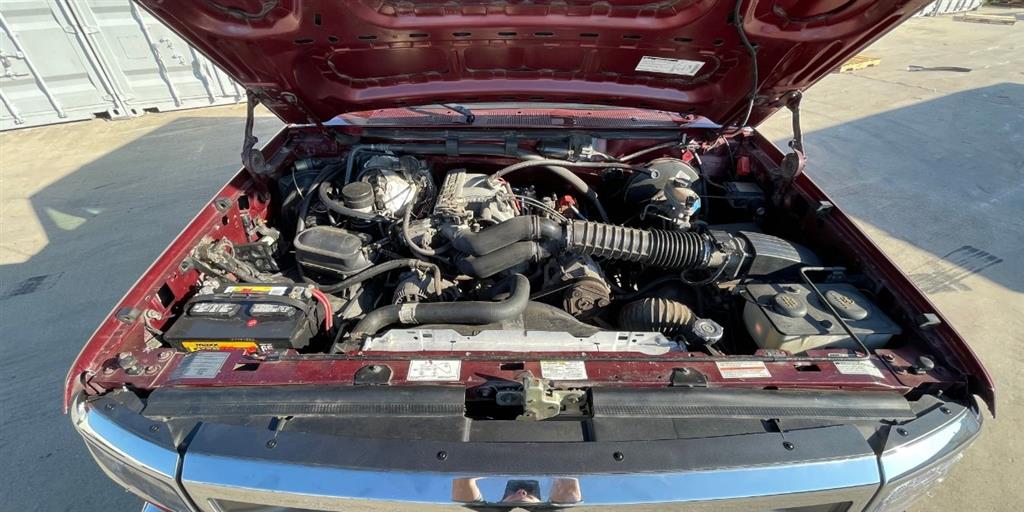 While the Eddie Bauer did not specifically come with different mechanical futures, it did make many features standard, with would otherwise be optional on the XL and XLT. Some of these standard features include the following.
Standard 302ci 5.0L EFI V8 with an optional 351ci 5.8L V8
Standard heavy-duty 84 amp-hr/850 CCA battery
Standard power door locks and windows
Please note that not all features are available on all model years.
In conclusion, the Eddie Bauer Ford Bronco is a classic SUV that has stood the test of time. It is a vehicle that has captured the hearts of car enthusiasts for decades and continues to be a popular choice today. Overall the Eddie Bauer Bronco has a unique design, exceptional performance, and luxury features, making it a popular choice among new Bronco buyers in the 80s and 90s. These Broncos are still held in high regard and popular among collectors.
---