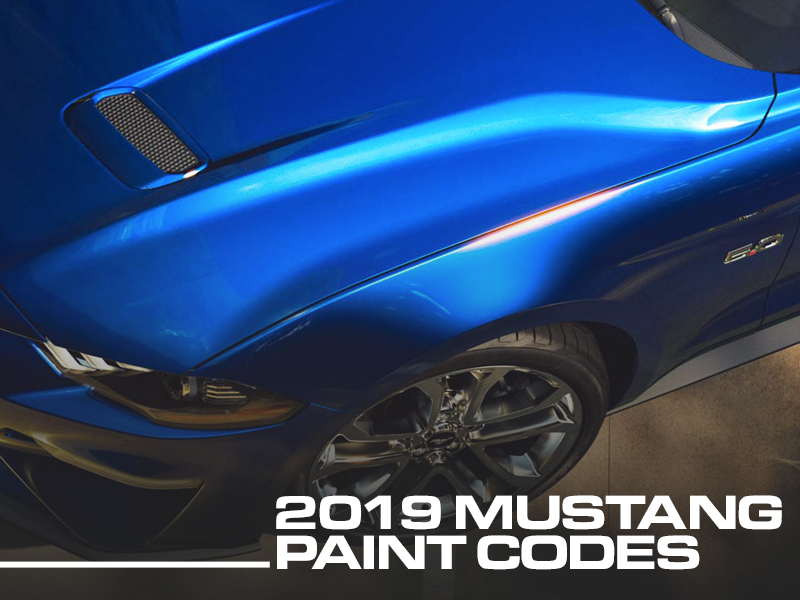 2019 Mustang Color Options
Velocity Blue - TBA

Need For Green - TBA

Dark Highland Green - TBA

Ingot Silver - UX

Kona Blue - L6

Shadow Black - G1

Magnetic - J7

Orange Fury - NL

Oxford White - YZ

Race Red - PQ

Ruby Red - RR
---
2019 Mustang Velocity Blue
A new color for Ford, Velocity Blue, makes its debut in 2019 and the Ford Mustang will be one of the candidates. While we do not have the exact paint code nor have we seen what it looks like, we can only make an educated guess on what we are expecting. With Kona Blue and Lightning Blue being of the darker shade, we expect Velocity Blue to be a lighter blue closer to Grabber Blue. Here is our rendering of what we hope to see from Velocity Blue.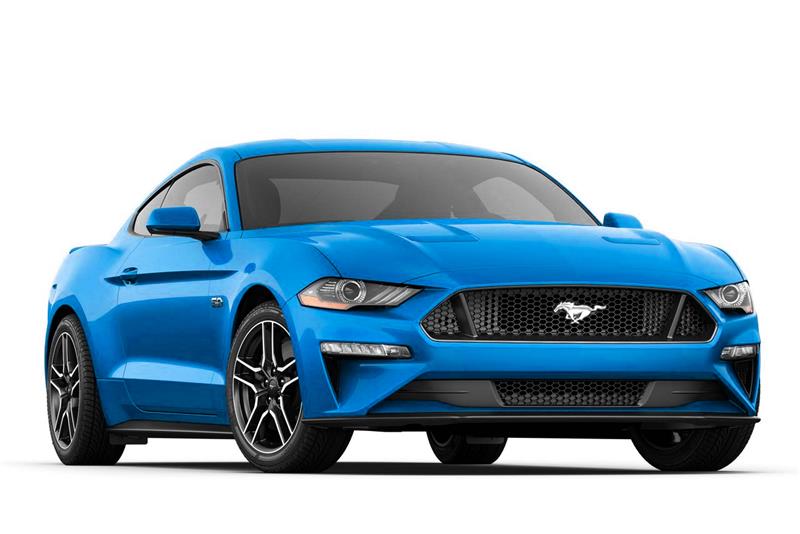 ---
2019 Mustang Need For Green
Formally known as Spinal Green, Need For Green is a new interesting color from Ford that bridges the gap between Dark Highland Green and Gotta Have It Green. Not being as bright as GHIG and not as dark as DHG, Need For Green is the perfect shade for owners wanting to make a statement.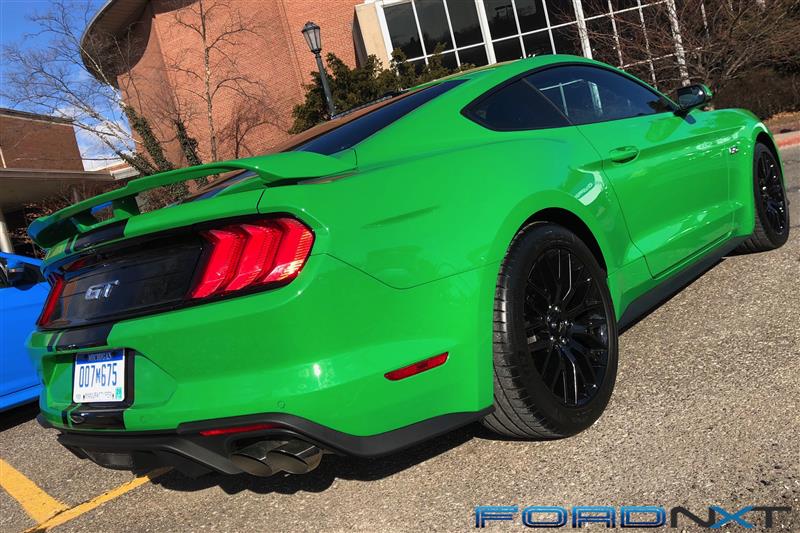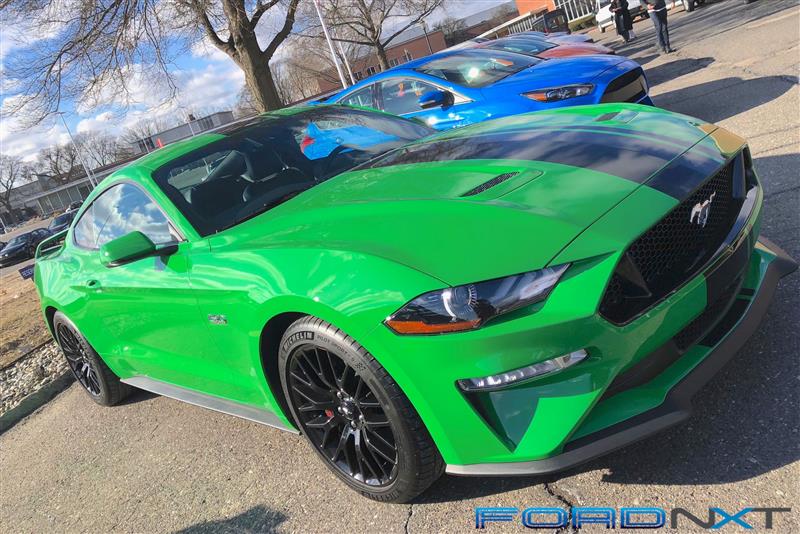 ---
2019 Mustang Dark Highland Green
A classic color returns with the return of the Bullitt. The 2019 Bullitt will feature the iconic Dark Highland Green paint that has become famous for every Bullitt made by Ford. From what we have seen, this will be an option for 2019 Mustangs that are non-Bullitts as well.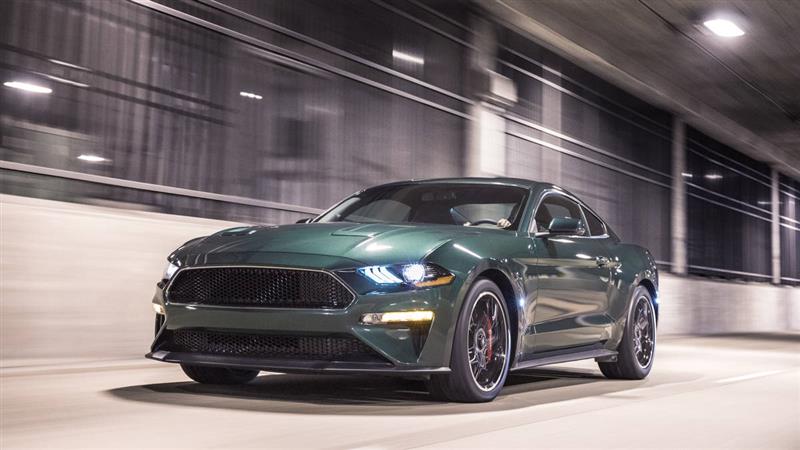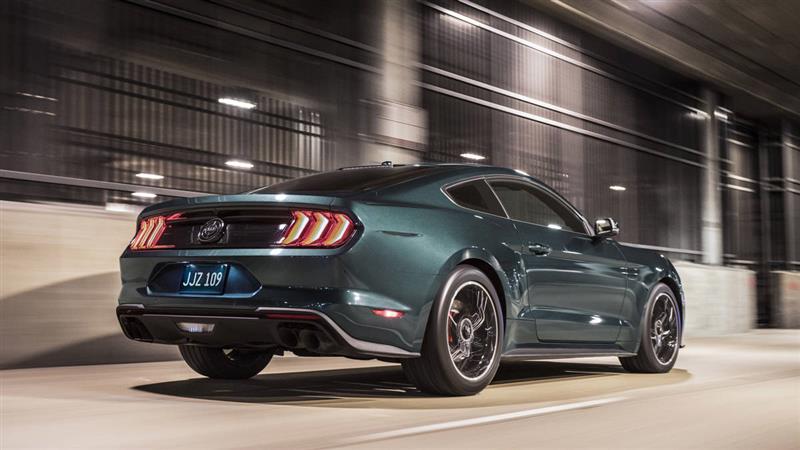 ---
2019 Mustang Oxford White
The Ford Mustang's oxford white paint is a timeless color stretching back to the early 2000s. One of the most common colors, paint code YZ is a favorite among enthusiasts for the fact that it contrasted with many colors. A 2019 Mustang in Oxford White is no exception. We are excited to see this color make a return to the new body style!
---
2019 Mustang Orange Fury Metallic
Making its debut on the 2019 Mustang, orange fury metallic is an exciting new paint for the new body style. Ford waved goodbye to competition orange and added a lighter shade of orange for 2019. Sharing some similarities with the earlier grabber orange, we see this color being a popular choice among the crowd.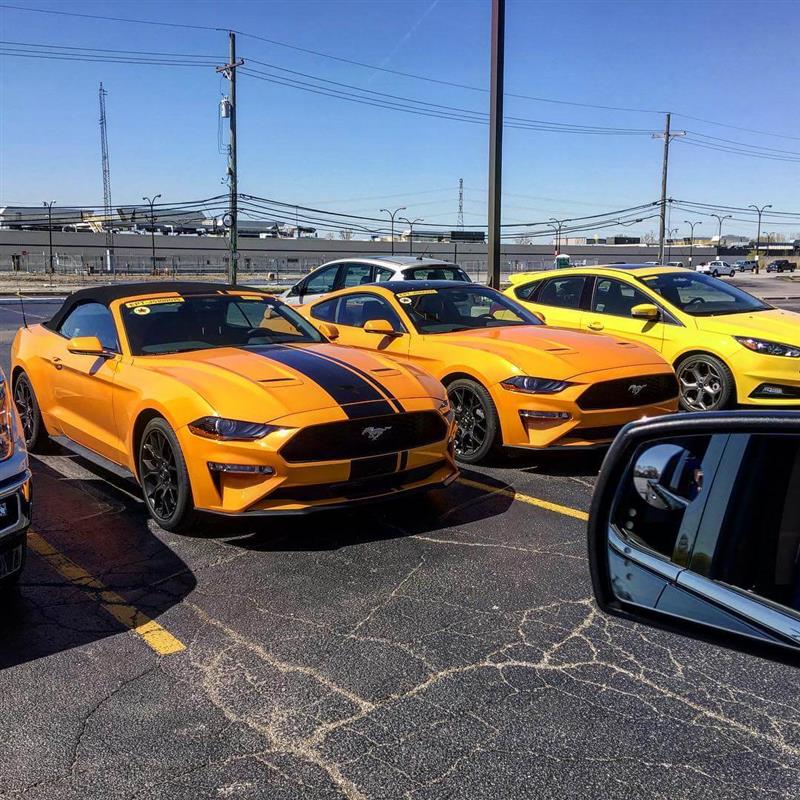 ---
2019 Mustang Race Red
One of the hottest colors of the Mustang's history returns in 2019. The 2019 Mustang in race red is about as sexy as it gets. Known for looking great in red, the Mustang tradition continues with the new body style. With three shades of red offered for the 2019 Mustang, we can't wait to see them all!
---
2019 Mustang Ruby Red Metallic
While we are still waiting on seeing the 2019 Mustang in ruby red, we can only imagine it's going to look just as good as its earlier models. Bridging the gap between race red and royal crimson, ruby red gives the Mustang a deep, darker red that both stands out, and is easy on the eyes.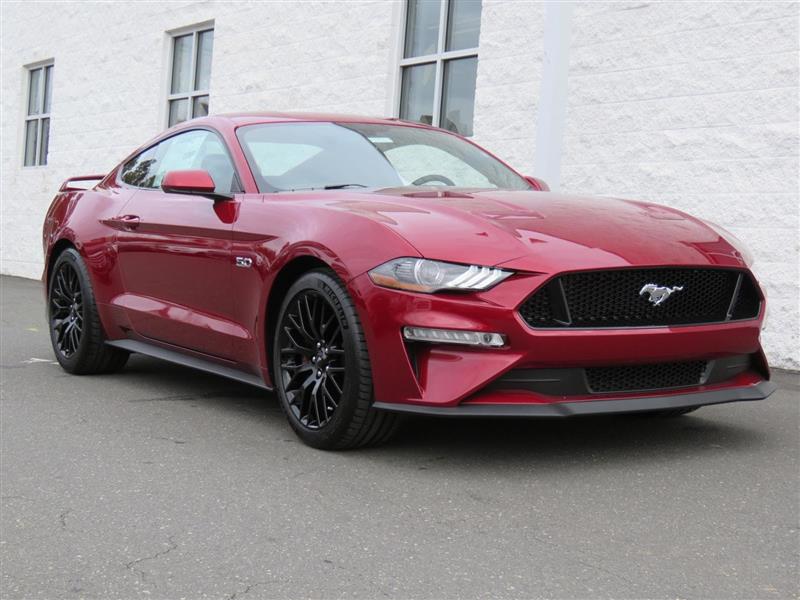 ---
2019 Mustang Kona Blue
Another great color that has continued its legacy into the 2019 Mustang color lineup is Kona Blue. When Kona made its debut in the late S197s, Mustang owners quickly began feuding on Kona Blue vs Deep Impact Blue. While we are huge fans of both, we lean more towards Kona due to its darker tones in low light. We are interested to see how they will complement the sharp curves of the 2019 Mustang's front end.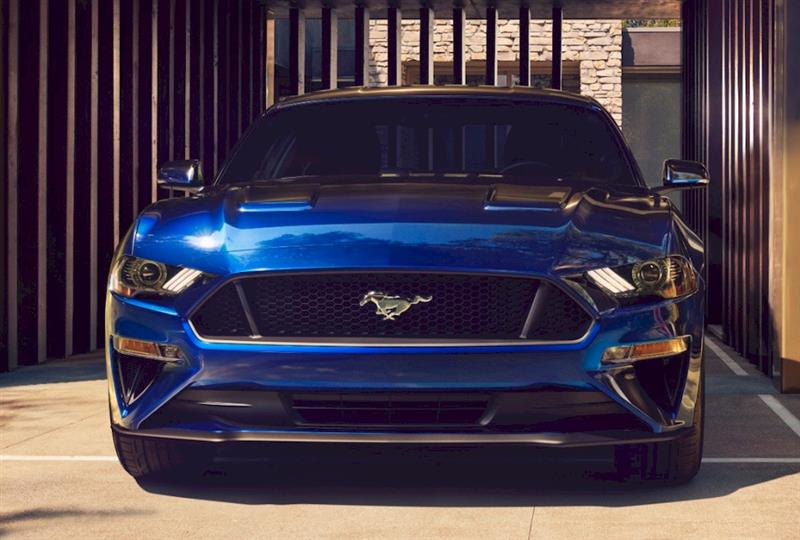 ---
2019 Mustang Ingot Silver
A fan favorite, Ingot Silver, will also be returning. Debated as one of the most popular colors of the Mustang, silver has always found a soft spot in most Mustang owner's hearts. The 2019 in Ingot Silver will be a perfect platform for enthusiasts to add black accent packages to and even add some more colorful additions.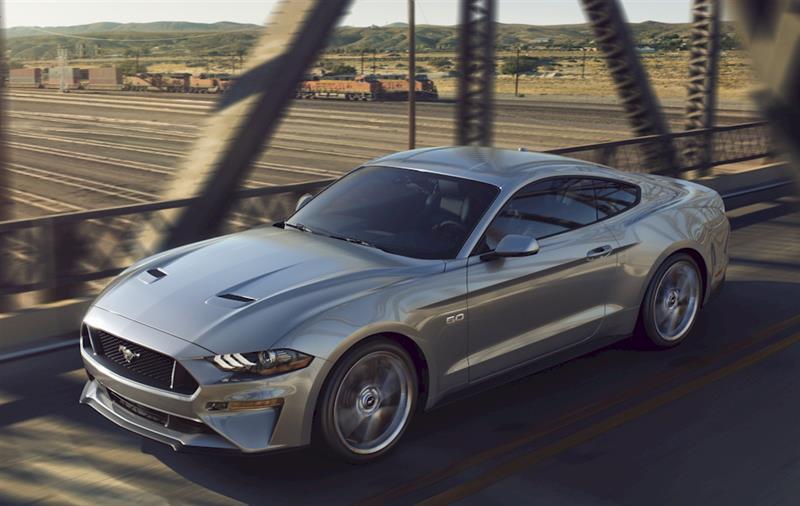 ---
2019 Mustang Magnetic
A close relative to Ingot, Magnetic offered a darker shade of silver/grey that appealed to many Mustang owners. As with Kona, this color looked completely different depending on the light source. Going onto the new body style, Magnetic is sure to be another huge hit and a rival of Ingot.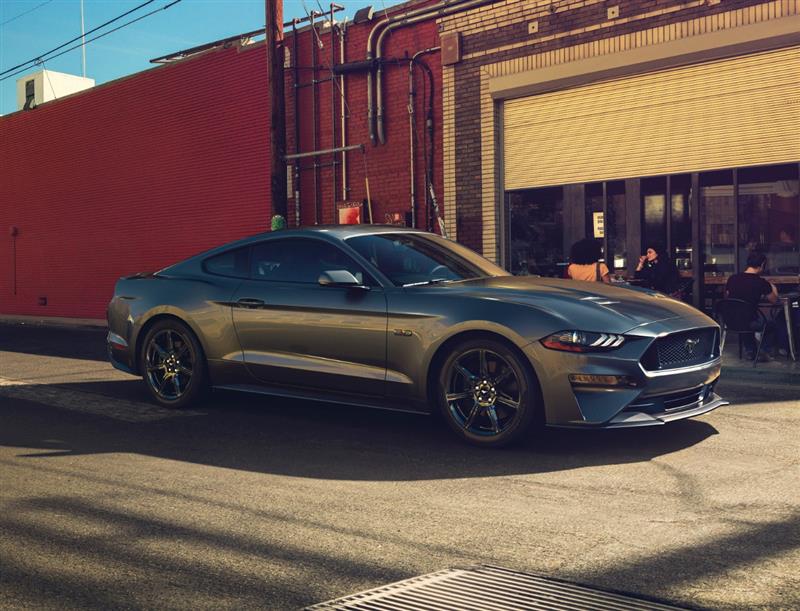 ---
2019 Mustang Shadow Black
Last but not least, Shadow Black. It seemed like you could talk to anyone who didn't even like Mustangs and they could name someone they knew with a black Mustang. While you can't get the black accent package on a 2019 Mustang shadow black, you can upgrade the interior with the new Carbon Sport interior package. The carbon on shadow black is sure to be a killer combination!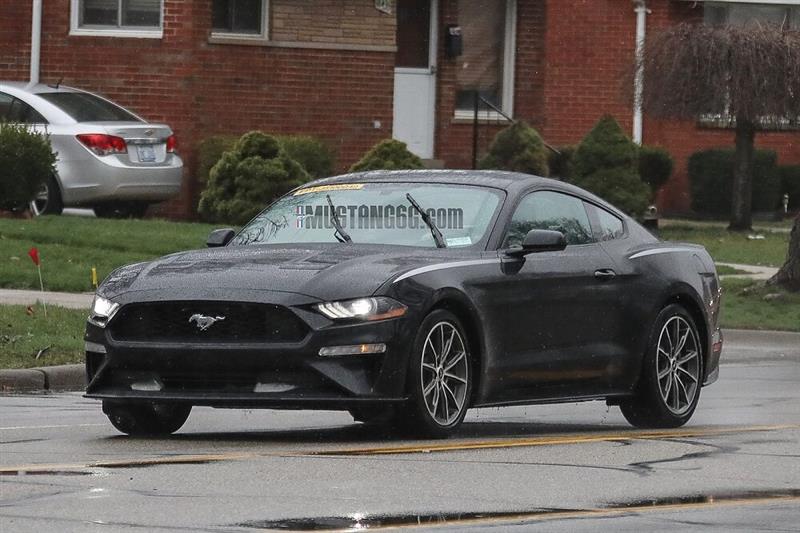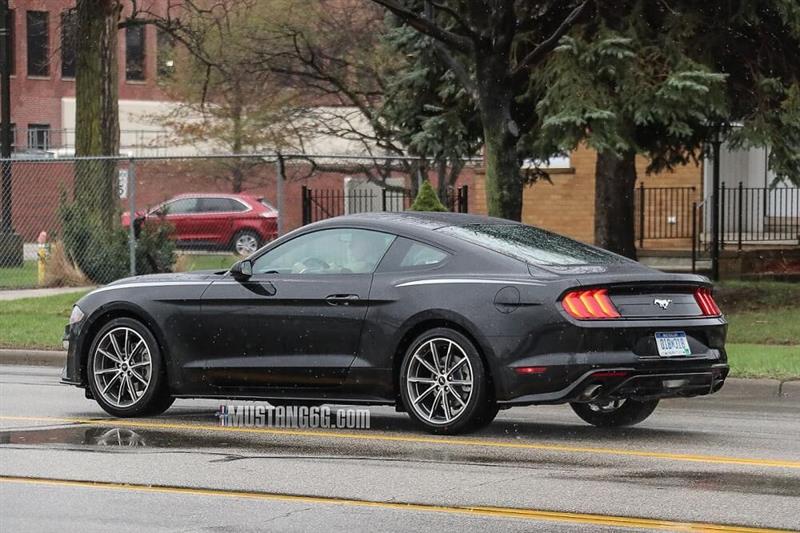 ---