Going into 2020, there are some great new additions being added to the Ford Mustang lineup. The 2020 GT500 is going to be one of the most anticipated additions, bringing with it a few new colors for 2020 Mustangs. While the full 2020 Mustang color list has not been officially released, we do know of a few exciting colors that will be hitting the new S550 models.
Grabber Lime Green
Released on March 15th, Ford amazed the world by releasing the 2020 GT500 in Grabber Lime Green. Ford wanted to create something out of the ordinary, describing the Lime Green as "modern, dynamic pigments and bold new energy". This new Mustang green paint color is going to be available on all standard Mustangs, GT500s, and GT350s.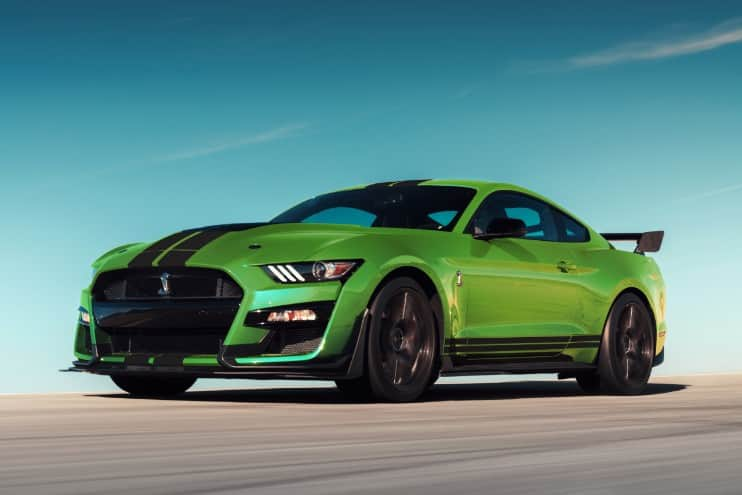 Iconic Silver
With the rumors going around that Ingot Silver will not be making a return, those who loved the color can rejoice over the new Iconic Silver that has been teased on the 2020 GT500. Iconic Silver, at first glance, looks to have a richer color tone when compared to Ingot, which fits perfectly with all of the new body lines in the 2018+ Mustangs.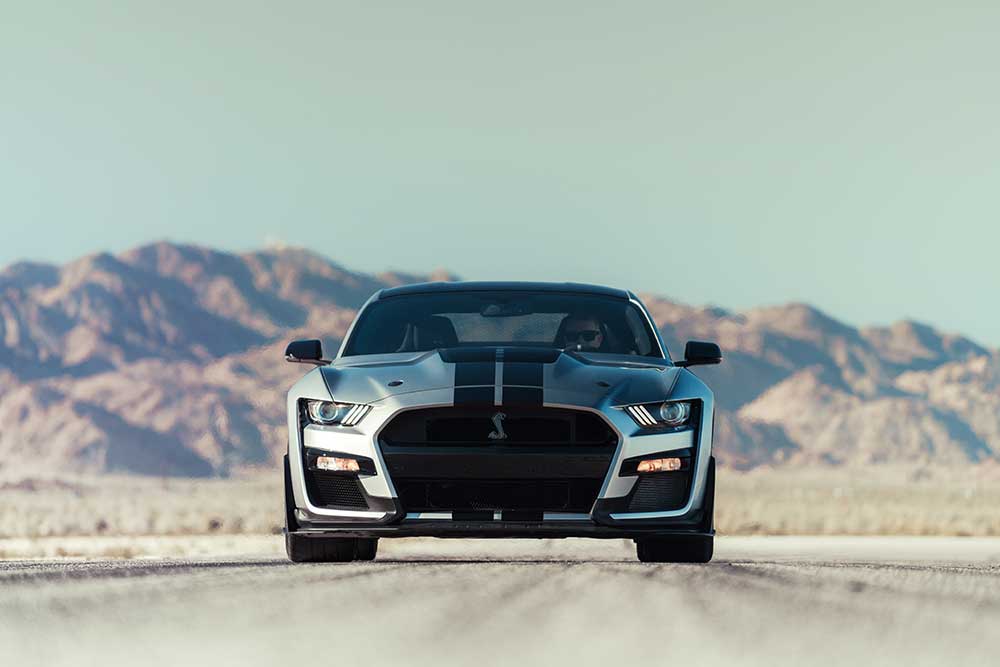 Red Hot Metallic
You can't have a Mustang without the iconic red color. After all, when it comes to the history of the Mustang, no color has been more popular than red. For the 2020 Mustang color codes, you will get the choice of a beautiful Red Hot Metallic paint on all standard Mustangs and Shelby GT500s. Red Hot Red seems to be a perfect mix of Race Red and Ruby Red that allows for a great variance in color depending on the how much sunlight it is in.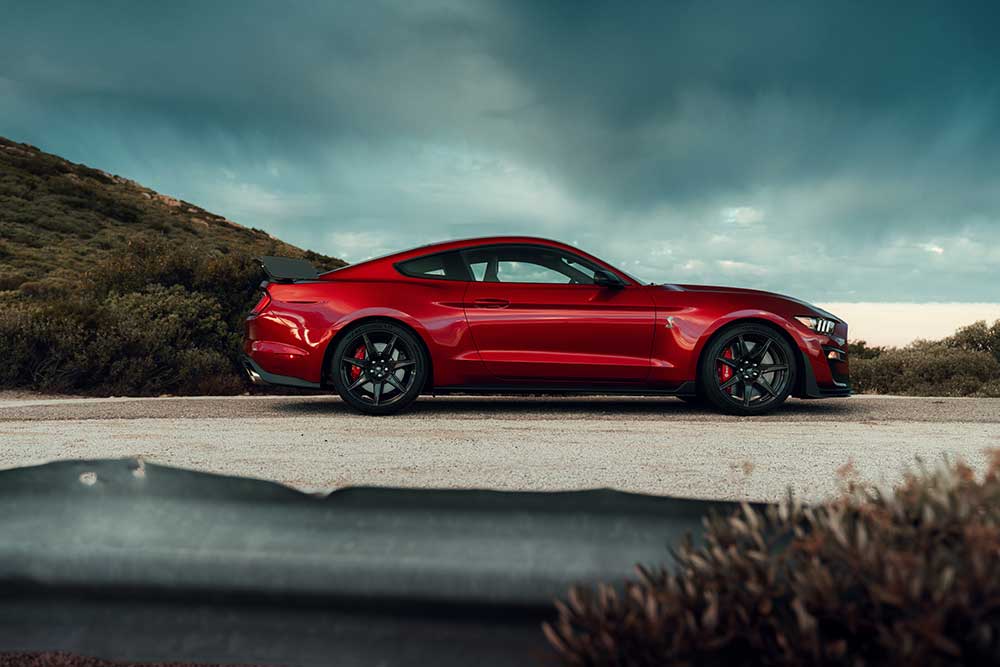 Twister Orange
When it comes to orange Mustang colors, you usually have a nice cult following for each different color. I mean, who doesn't love a Beryllium Orange Saleen or Competition Orange Cobra? To shake things up for the 2020 Mustang, Ford has introduced a new Mustang orange paint that they have named Twister Orange. Twister Orange is another GT500 color that is being rumored to carry over to standard Mustangs. From what we can tell, it seems to be a bit deeper than Competition Orange which contrasts perfectly with all of the black accent pieces on the S550.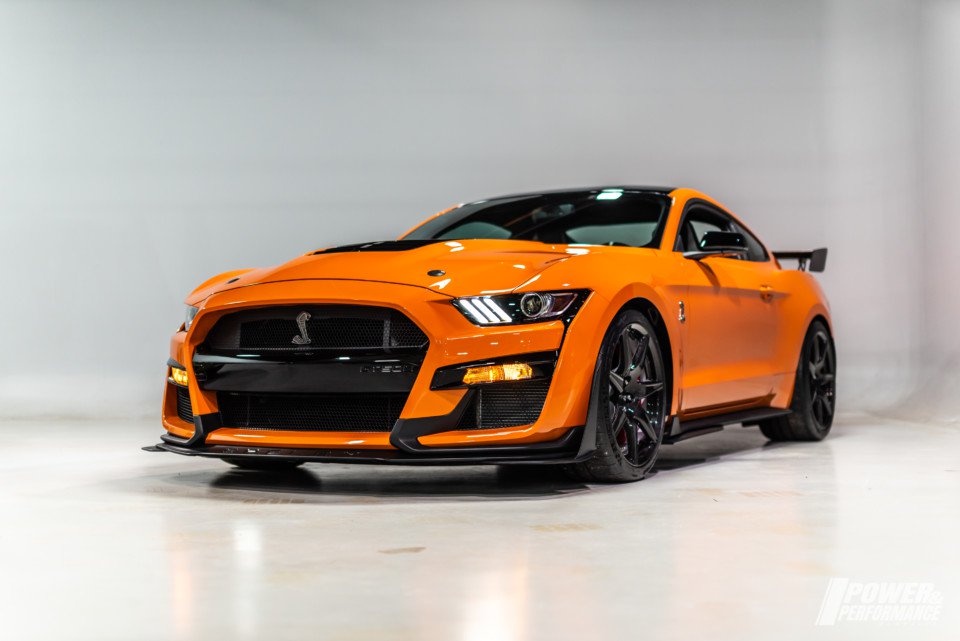 Photo Credit: Nicole James
Shadow Black
While we have not seen an official confirmation of Shadow Black making a return on the 2020 Mustang, we can only expect that this is going to be what Ford has planned as a black Mustang is always on their paint lineup. Bringing back a simple color from a previous year on the same platform seems to be Ford's M.O. Only time will tell for this one.
Ford Performance Blue
Blue Mustangs have always been quite interesting due to it being a special color for Ford. We have seen all types of blues from Grabber Blue to Sonic Blue and everything in between. A newly redesigned Blue Mustang color for 2020 is the Ford Performance Blue that has been shown off with the 2020 GT500.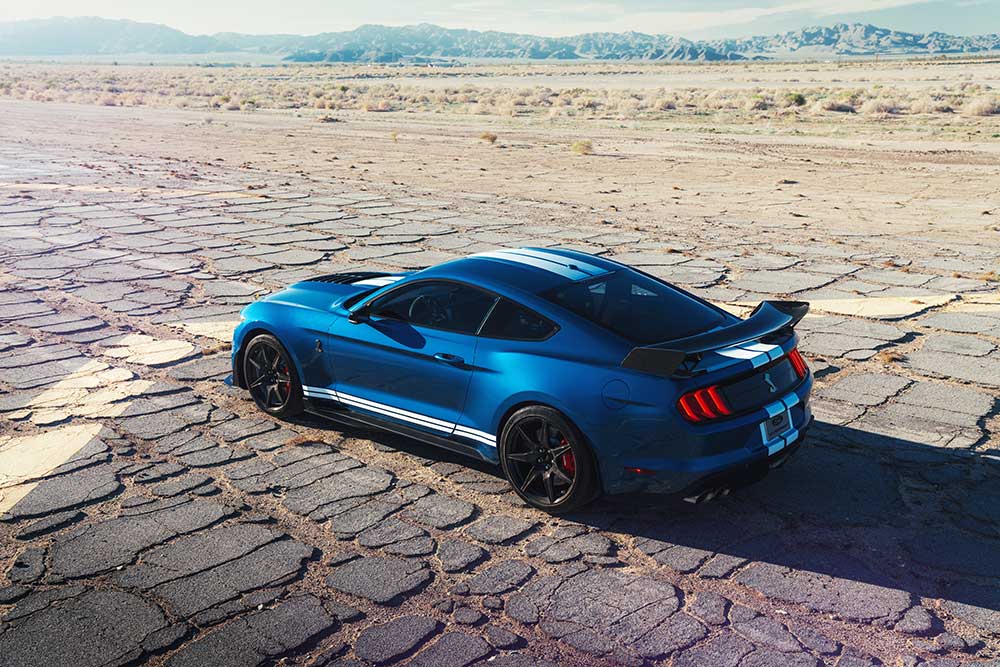 There are still a few more colors that we expect to make an appearance in the next few months, so stay tuned for more updates to this article!
---